I Tried a Hair Sheet Mask (Yes, a SHEET Mask for Hair) — Here's What I Thought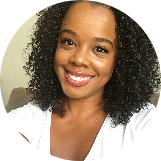 Sheryll Donerson
Aug 04, 2019
---
Spoiler alert: Get ready for extra smooth locks with none of the mess.
---
At this point, I think we're all well aware of how much I love sheet masks. I think they are the answer to at least 83% of my life's problems. Give me a sheet mask, a good book or a movie, some snacks, and girl, I'm good.
Sheet masks are a global phenomenon. But did you think that sheet masks would just be for your face?! OF COURSE NOT! There are sheet masks for everything — the décolletage, your feet, your hands — and your HAIR.
Yes, hair sheet masks are a thing, and not only that, they are a glorious thing.
It's no secret that I am not the biggest hair care person. I will go through hoops of fire to take care of my skin, but I'm pretty mehhhh when it comes to my hair. In an effort to try to care more, I've started trying a variety of different products, including the Leaders Essential Wonders Good Hair Don't Care hair sheet mask. And now my life is forever changed. Allow me to explain.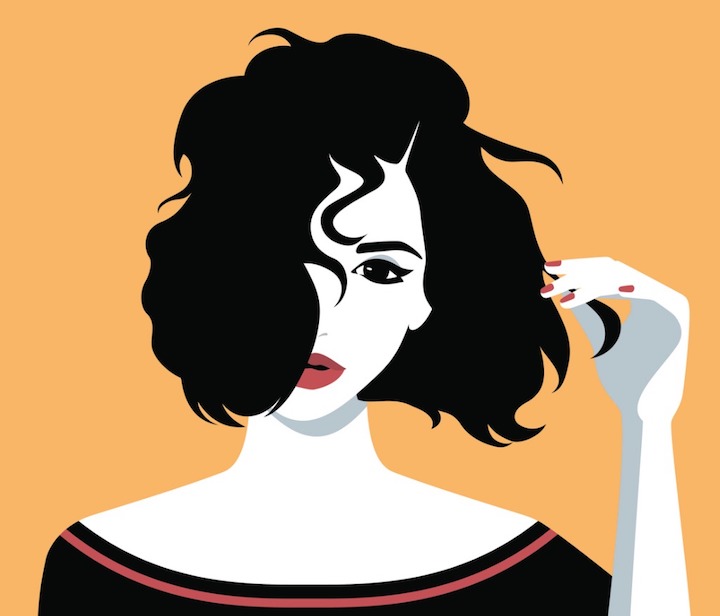 What's a hair sheet mask
First of all, what IS a hair sheet mask? Well, I'm slightly embarrassed to admit that I thought it would be, like, a literal sheet mask that you just sat on top of your head. Of course, this makes zero sense, but oh well. In reality, a hair sheet mask is basically like a paper-ish shower cap that's lined with good-for-your-hair ingredients, designed to nourish and moisturize your hair. My very fine, very curly hair is notoriously dry, and I have basically searched the ends of the Earth for products that will hydrate my hair without weighing it down. And thanks to this mask, I've added a new product to my hair arsenal.
The Leaders Good Hair Don't Care mask (amazing name btw) includes ingredients such as coconut oil, camellia oil (my fave), royal jelly extract, collagen, argan oil, blueberry extract, rice extract … I mean the list is LONG. Basically, it's like skincare for your hair, which is a vv big mood.
 

View this post on Instagram

 
How to use a hair sheet mask
The instructions on the packaging instruct you to wash your hair first, dry it, stuff your hair in the mask/shower cap, wait 5 to 10 minutes, and then rinse.
Considering I air dry my hair, this wasn't really an option for me, so instead I used it as a deep conditioner. I washed my hair, conditioned and detangled my hair, then wore the mask while I finished the rest of my shower routine. I took a bit longer in the shower to make sure I got a full 15 minutes wearing the mask and then rinsed my hair with lukewarm water.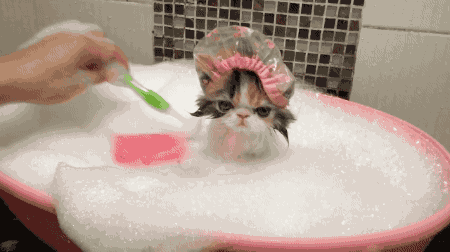 The results
First impressions — this mask smells SO nice. I'm a sucker for hair products that smell like upscale professional products, and this one fits the bill.
Second, it just FEELS luxurious, and it's way less messy than applying a traditional deep conditioner. I'm that person who nearly kills myself whenever I wash my hair because the shower is just covered in conditioner and I just slip and slide all over the place. This eliminates that.
Third? My hair was noticeably softer and smoother to the touch.
Fourth, it's just so easy to use. Toss your hair in the mask, wait a bit, and boom. RESULTS. We have to stan functionality and ingenuity. If I had to give it a rating, it gets 5 out of 5 yassss-es from me!
Have you tried a hair sheet mask? Let me know what you think in the comments!
---
Author: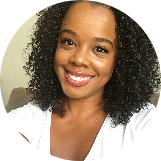 Sheryll Donerson
Sheryll Donerson got her start as a beauty writer by writing K-beauty reviews for her blog, The Wanderlust Project. These days, she's lifting heavy weights, eating tacos, drinking (too much) coffee and is 1/4 of the beauty podcast, Beauty Beyond Basics (or Triple Bees for short). You can find her on Instagram and Twitter at @sheryllrenata.
---
Comments