Back to School Beauty: 10-Minute Skincare for Busy Students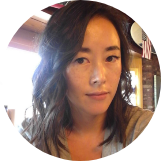 Jude Chao
Aug 20, 2019
---
Your most important homework assignment for the year? Getting your skin to the top of the class. The best part: You only need 10 minutes to perfect your student skincare routine. How's that for extra credit?
---
Summer is coming to an end and a new school year is starting. It's a great time to make a fresh start, and for those of you going back to a schedule packed with classes, extracurriculars, work, and socializing, it's also a great time to reevaluate your skincare.
A routine that keeps your skin looking and feeling its best doesn't have to take a lot of time or money. Here's a super simple student skincare routine — and some extras to add on as needed or desired. A good skincare routine doesn't need to take more than 10 minutes, and the results will reward you all day long.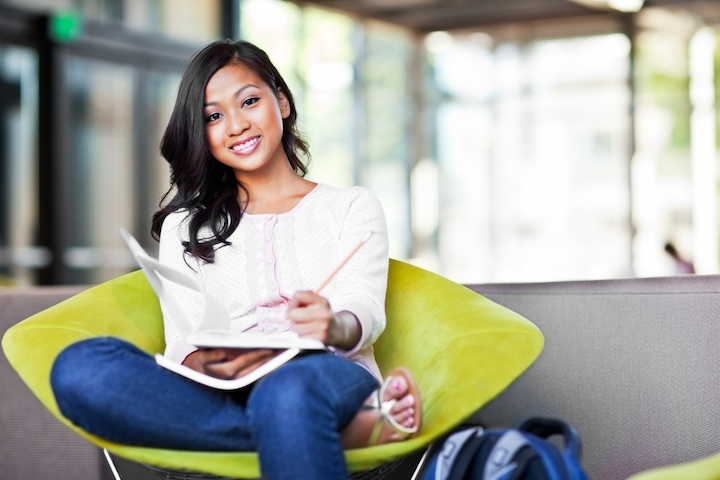 The 10-minute morning skincare routine
1. Cleanse (2 minutes)
Wash your face with a gentle, low pH cleanser. Why low pH? Simply put, because low pH cleansers leave your skin's natural moisture barrier intact. The moisture barrier holds moisture in skin and keeps breakout-causing bacteria and redness-causing irritants out, ultimately reducing the need for more specialized skincare to treat dryness, acne, or sensitivity.
COSRX Low pH Good Morning Gel Cleanser is an economical cleanser to start out with. It cleanses thoroughly without damaging your skin's barrier and works well for normal and oily skin types.
Purito Defence Barrier pH Cleanser provides a gentler cleansing experience for drier or more sensitive skin types.
2. Moisturize (5 minutes)
After cleansing, apply a hydrating, lightweight moisturizer to soften skin and add any extra moisture it might be missing. Let moisturizer dry down for 5 minutes or so before moving on to sunscreen.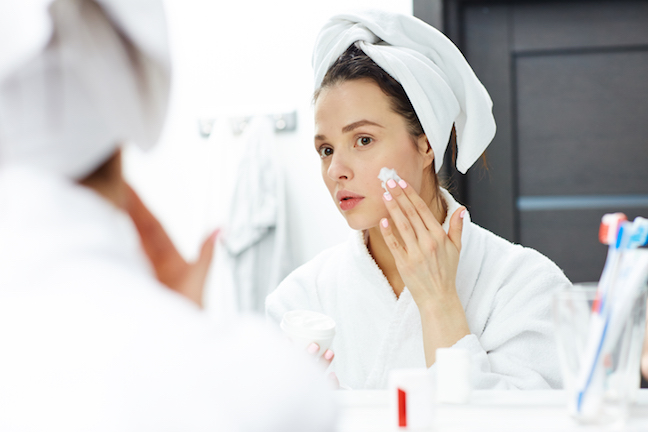 COSRX Oil Free Ultra Moisturizing Lotion with Birch Sap perfectly moisturizes oily to normal and normal skin without any heavy residue.
Dr. Frog Water-Fullcharge All In One adds the extra hydration of a hydrating toner and the moisture of a cream in one quick step for drier or more dehydrated skin.
3. Sunscreen (3 minutes)
Every day, rain or shine, apply high-protection sunscreen generously on face, neck, and any exposed skin of upper chest. If you're not going to apply makeup afterwards, feel free to run right out the door as soon as your sunscreen is on. If you do plan to apply makeup, let the sunscreen set for 10 to 15 minutes beforehand.
A'Pieu Pure Block Natural Daily Sun Cream and A'Pieu Pure Block Aqua Sun Gel continue to be my favorite budget-friendly and fabulously cosmetically elegant Korean sunscreens. With no white cast and a non-greasy finish, both these sunscreens keep skin shielded from UV radiation without adding weight or shine. Choose the Natural Daily Sun Cream if your skin leans drier and the Aqua Sun Gel for normal or oily skin.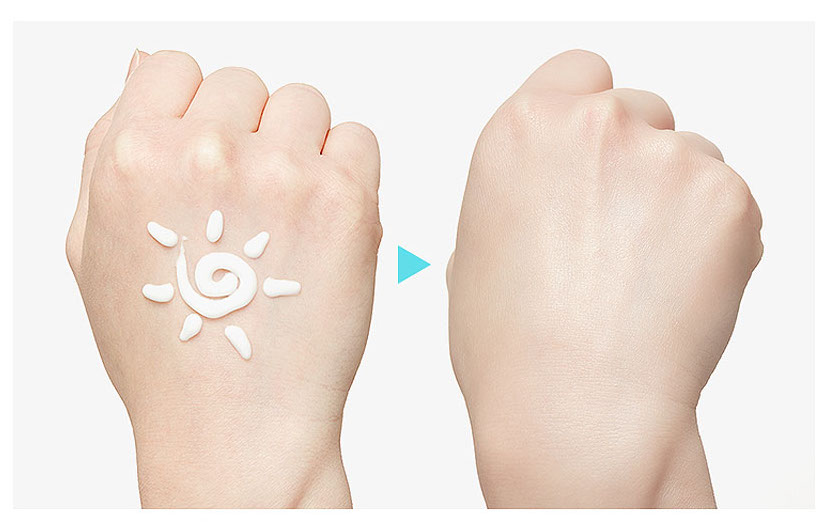 The 10-minute evening routine
1. Remove sunscreen and/or makeup (1 minute)
Swipe a cotton pad soaked with cleansing water over face, neck, and chest to break up makeup and sunscreen before cleansing. If you've used heavier makeup or water-resistant sunscreen, use an emulsifying cleansing oil or balm instead, and add 2 minutes to the routine.
Innisfree Blueberry Rebalancing Cleansing Water quickly and cheaply removes light makeup and non-water-resistant sunscreen.
Innisfree Apple Seed Cleansing Oil breaks down heavier makeup and more stubborn sunscreens and rinses easily before your foaming cleanser.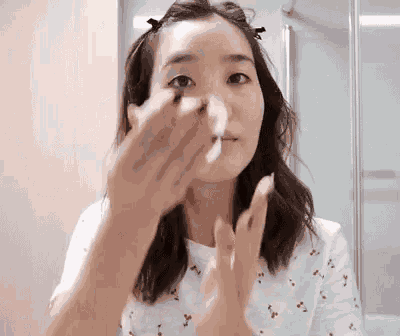 2. Cleanse (2 minutes)
Use the same cleanser you used for your morning skincare routine.
3. Treat (5 minutes)
If you have any particular skin issues you'd like to improve, now's the time to address them. Choose a treatment product like one of the ones I've highlighted below and apply to affected areas or all over, depending on your preference. Let the product absorb for a few minutes before adding moisturizer.
 Pimples: Dab some COSRX Natural BHA Skin Returning A-Sol on active blemishes to quickly shrink and fade them, or apply with a cotton pad all over as a preventative toner.
 Blackheads: Apply a thin layer of COSRX BHA Blackhead Power Liquid on affected areas.
 Redness/sensitivity: Apply Purito Centella Green Level Buffet Serum all over.
 Dullness/uneven skin tone: Apply COSRX Galactomyces 95 Tone Balancing Essence all over.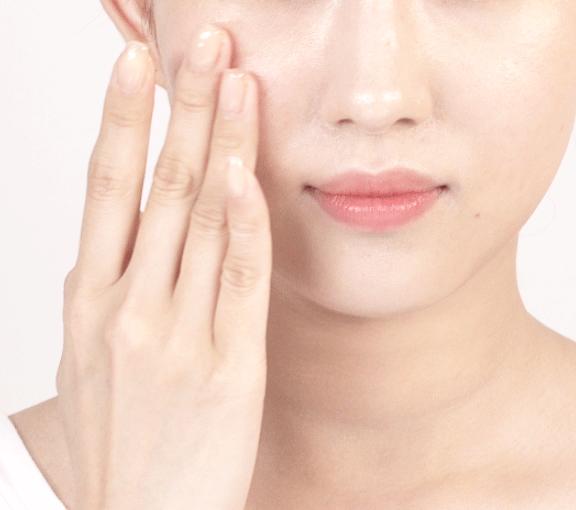 4. Sleeping pack (2 minutes)
Lock in moisture and treat your skin to mask-like benefits overnight by using a sleeping pack as the last step in your evening skincare routine. K-beauty offers a ton of options; here are a few that I like best.
COSRX Ultimate Moisturizing Honey Overnight Mask is made with propolis rather than honey, but the sweet skin-soothing and redness-calming benefits will make you overlook the odd error in the name. This silky-smooth gel hydrates without oiliness and leaves skin soft and calm in the morning.
COSRX Ultimate Nourishing Rice Overnight Spa Mask nourishes drier skin and brightens dull complexions with rice extracts. This soft moisturizing cream leaves skin glowing, plump, and bouncy like a rice cake when you get up!
Sulwhasoo Overnight Vitalizing Mask EX is the one luxury-priced splurge in this list, but for good reason. If you can drop the dough on this hanbang classic, you'll be able to look like you sleep the recommended 7 to 8 hours a night. A night with this sleeping pack transforms sad, tired, possibly hungover skin into radiant, glowing, makes-healthy-choices-and-manages-time-wisely skin.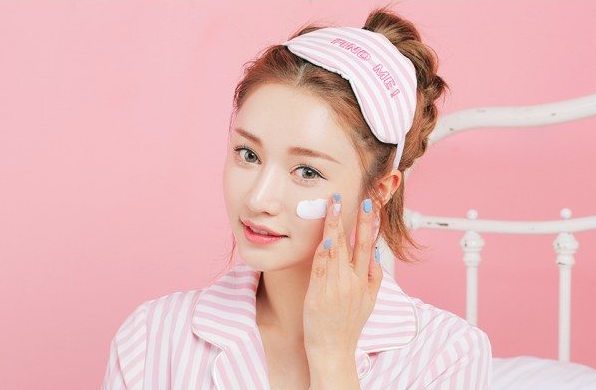 And that's it! Ten minutes in the morning and 10 minutes at night is all you need for a student skincare routine to keep your face happy throughout the school year and beyond.
And if you do have a few more minutes to spare, I suggest some of these add-ons:
Klairs Gentle Black Sugar Facial Polish provides a soft but effective exfoliating treatment. Don't use more than once a week. Baby-soft skin is great; over-exfoliated skin is not!
Oerbeua 1 Month Mask set provides 31 basic and ultra budget-friendly hydrating sheet masks to pump extra hydration and glow into your skin. Fitting a sheet mask into your evening routine is as easy as popping it on, then studying or relaxing for 30 minutes before coming back to take it off and seal it in with moisturizer.
JayJun Roselle Tea Eye Patch hydrogel eye masks hydrate and soothe delicate under-eye skin. Keep a tub of these in the fridge and pop on in the morning to quickly reduce puffiness and brighten up dark circles. Don't get enough sleep? These eye masks will help you fake that well rested look.
COSRX Clear Fit Master Patch pimple patches suck the nastiness out of pimples overnight, shrinking them down dramatically while you sleep.
What student skincare routine are you planning for the new school year? Let us know in the comments!
---
Author: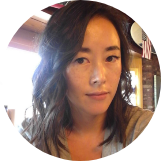 Jude Chao
Jude writes as Fiddy Snails at the K-beauty and skincare blog Fifty Shades of Snail and can be found on Instagram @fiddysnails. Named the ELLE Malaysia Beauty Blogger of the Month for June/July 2017 and one of ELLE Magazine's 10 Cool Beauty Bloggers to Watch in 2018, Jude loves ginseng, snail, honey, propolis, and tuna fish kimbap, though she generally doesn't put the kimbap on her face.
---
Comments