The Fall Beauty Launches I'm Lusting Over RN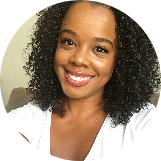 Sheryll Donerson
Sep 13, 2019
---
It's a new season, and that means new beauty launches to *add to cart*. Here, some truly cool fall K-beauty launches that we never knew we needed so, so much.
---
Starbucks pumpkin spice lattes are back on the menu, college football is back, the air is feeling just a tiny bit cooler, and the golden leaves are starting to fall from the trees. You know what that means, right? It means my favorite season is hereeeee!
Fall is a mood — it's sunny yet warm in the afternoons. The trees bathe everything in a golden hue, the night start to get chilly, which means you can throw on leather jackets and boots. Swoon.
It also means it's time for brands to release their latest in skincare and makeup. I've chosen a few things I have my eyes on as the seasons change!
Tony Moly From Clear Artemisia 2 Layer Calming Cream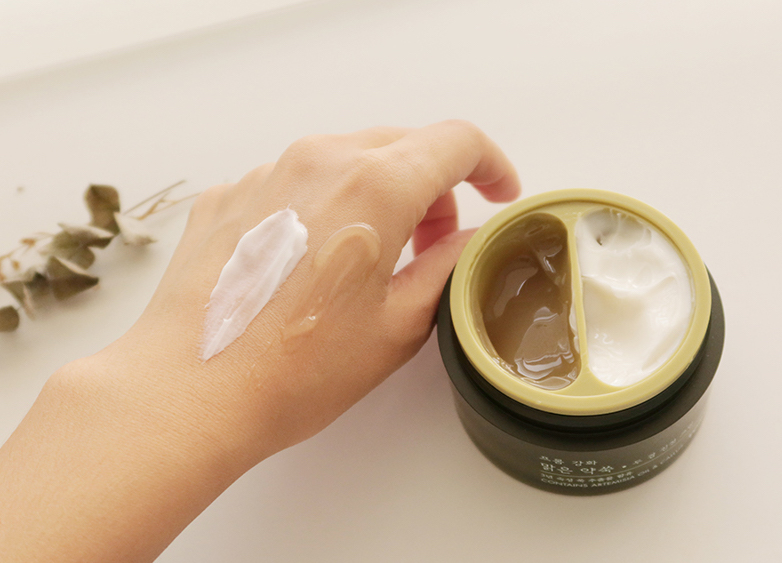 Tony Moly has gotten on the artemisia train in a big, big way. This cream is a game changer for all of us guys and gals with combination skin. One side of the packaging features a lightweight gel, while the other side is a rich, luxurious cream, both made with artemisia (aka mugwort, of course) to give you a game-changing glow. You can use the lightweight side to moisturize the oilier parts of the face (mine is my T-zone), and then apply the cream to the drier parts like cheeks and forehead. OR you can layer them: first the gel, then the cream. I. Am. Here. For. This!
Etude House Look At My Eyes Maple Road Eyeshadow collection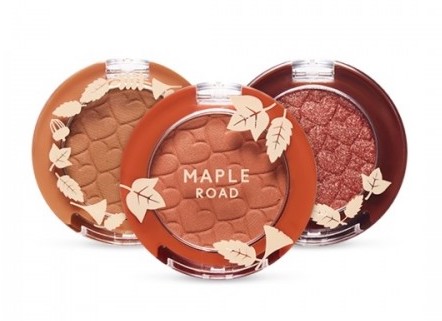 Do you miss the days when eyeshadows came in singles instead of an entire eyeshadow palette? Me too. Etude House is filling the void in my heart with their Maple Road Eyeshadow collection, featuring too-pretty shades in a variety of warm earth tones. I have my eyes on the Jewel #OR208 Maple Shower shade, an absolutely gorgeous reddish-copper shade. Swoon!
A'Pieu Pure Pine Bud Cleansing Oil 
A'Pieu's latest fall release is a 100% vegan, cruelty-free, EWG ingredient certified line called the "Pure Pine Bud" collection. Even the packaging is designed with eco-friendly, 100% sugar cane residue.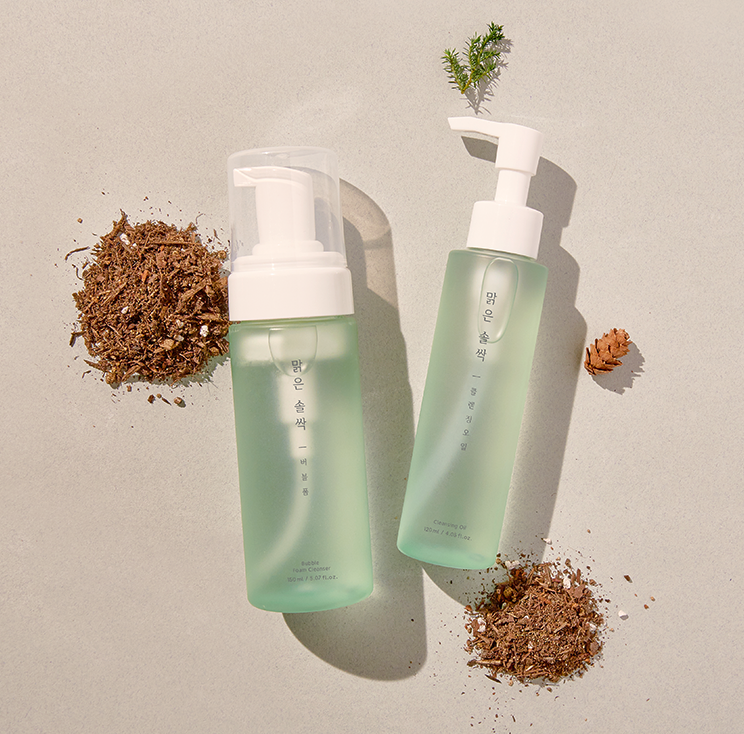 I have my eye on the cleansing oil in particular. I'm on the hunt for a makeup remover that doesn't sting my eyes but is also lightweight and non-greasy. This one looks like it fits the bill in more ways than one!
A'Pieu Daily Black Tea Sheet Mask
Another release from A'Pieu! I guess they got the memo that we're all looking closely at our single-use sheet masks and put out their own daily box of sheet masks. It has 33 masks in the box, which means you could use one every single day for a month without needing to buy a new box. We stan!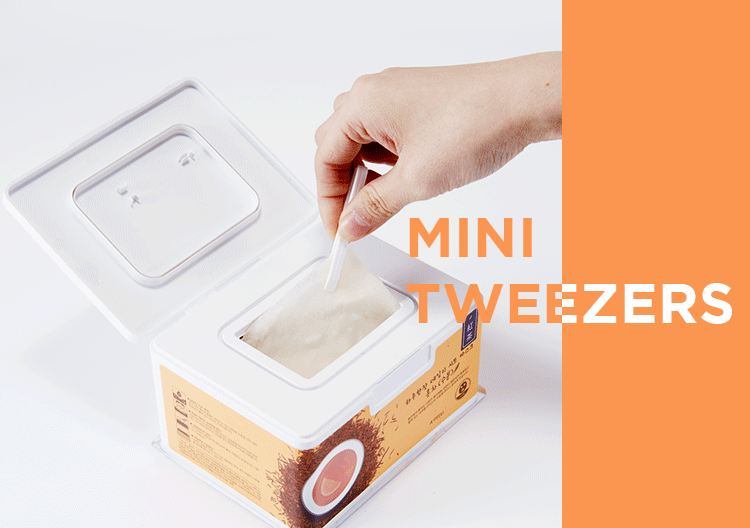 The major ingredient is black tea, which contains polyphenols that give your skin an ultra dose of hydration. And because K-beauty truly thinks of everything, the masks also come with a pair of tweezers for hygienic use.
Innisfree My Makeup Cleanser Makeup Stain Cleaner 
Have you ever been doing your makeup and then you accidentally drop some on your phone or computer or some surface and you cannot get the residue off? Or have you ever had your powder bust open inside your makeup bag and now your makeup bag is stained brown? Well, Innisfree has come to our rescue with these super innovative makeup stain cleansing wipes that remove makeup stains from your phones, makeup cases, and other surfaces.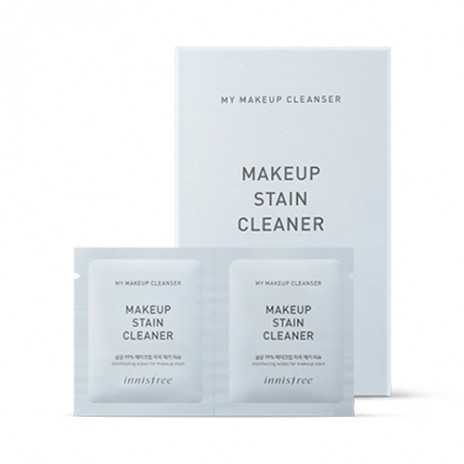 They come in a tiny, fit-in-your-bag package, so you'll never have to worry about makeup mishaps again!
What fall K-beauty launches are on your wish list? Let me know in the comments!
---
Author: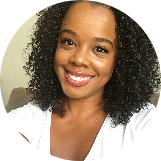 Sheryll Donerson
Sheryll Donerson got her start as a beauty writer by writing K-beauty reviews for her blog, The Wanderlust Project. These days, she's lifting heavy weights, eating tacos, drinking (too much) coffee and is 1/4 of the beauty podcast, Beauty Beyond Basics (or Triple Bees for short). You can find her on Instagram and Twitter at @sheryllrenata.
---
Comments