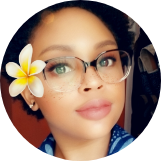 Karachi Opara
Jan 09, 2020
---
Bigger? Better? More??? We ask five beauty influencers about the future of Korean beauty and what they want from K-beauty brands. Are you listening, COSRX???
---
From time to time, usually when I'm using a beauty product, I think about how it could be improved, or perhaps what other varieties stuff could come in. Do you ever wonder why brands don't make jars of moisturizer bigger than a container of yogurt so you don't have to repurchase as frequently? Or wish your favorite cleansing oil came in balm form? Deciem's The Ordinary brand, recently tackled the issue of repeated purchases by introducing larger sizes of some of its more popular products. While this action saves consumers from running out of their daily beauty staple, it also promotes sustainability. Fewer deliveries mean fewer emissions from delivery vehicles. So you benefit, and the planet does, too.
I wondered how many other people might have had the same thought process as I did, and so I reached out to some of my favorite beauty bloggers. I was hoping that their experience researching, writing about, and using beauty products over many years would mean that they had a unique insight into what Asian beauty brands could offer in the future that consumers would really want. And boy, was I right.
Sheryll: Color and more color
For Sheryll of The Wanderlust Project (and who you can thank for great introductions to unfamiliar ingredients like artemisia and PHA), better eyeshadow formulations rank high on the wish list.
"I'd love to see better formulated eyeshadow products. It's the one area where Korean beauty really misses the mark. I get that Korean makeup isn't super pigmented, but the eyeshadow are literally almost always trash."
If you think about the eyeshadow singles and palettes you've seen from K-beauty brands, there is neither a great variation in color nor are there any that particularly stand out quality-wise, as being comparable to say, Anastasia Beverly Hills' Modern Renaissance palette. I've seen a lot of earthy orange and red colors from brands like Etude House and Innisfree, but not many in primary hues and their variants.
 

View this post on Instagram

 
C'mon brands! Let's get colorful! Give us something on par with the Riviera or Alyssa Edwards palettes. Neutral makeup is great for everyday, but sometimes I want a swipe of purple under my lower lash line, or to try out a bold green cut crease look. VDL is the company that comes to mind when I think about trendy, modern makeup, so it's quite surprising that they haven't given us this yet.
Dee: All about the new new
For Dee of adoredee, the Korean beauty scene has become kind of stagnant. Gone are the days when brands tried to wow us with injection sheet masks, innovative BB cushion designs, and capsulized moisturizers. These days it's more of the same, and shopping for skincare isn't exciting as it used to be. Remember when there were like five versions of that one Skin79 BB cream? I mean, I'll take the somewhat improved shade range, but where are the choices beyond dewy and matte?
"I'd like to see some meaningful innovation. When I first got into K-beauty, there was always something new and interesting to discover. New cushion types, new moisturizer types, interesting formulations and packaging. I mean I understand things have to settle down, profits need to be made, but I see a lot of the same things over and over again. It's uninspiring."
Dee goes on to say, "'Skintertainment' is a word that I think FanservicedB coined, to mean basically skincare that brings you joy. Is it the most effective? No, but is it fun to use? Heck yeah! I miss that fun."
I totally get that. Clear, scentless toners and a thousand centella serums are great and all, but there's no pizzazz. Where are the ridiculously-goopy donkey milk sleeping packs, foil sheet masks, bubbling wash off masks, and multipurpose tints?
 

View this post on Instagram

 
She adds that she's glad about the way K-beauty has challenged its counterparts to step up and clarifies her wish for the future of Korean beauty as being more about "sparking joy" if you will, rather than a complaint about its current mainstream status. After all, readily available K-beauty means less $$$ spent on ordering goods from East Asia and the U.S. So basically, thank you but please for the love of snail, what's next? She wants to heavy breathing cat and take my money Fry over new product releases, and I'm right there with her asking, "Hey beauty industry, what's good?"
Coco: Serious actives
Coco, a.k.a. highlighter goddess a.k.a. The Beauty Wolf, wants some more actives and "goodies like peptides" from Asian beauty brands.
"I notice a big gap in my K-beauty routine that routinely gets plugged with Western or European products and that's actives and heavy duty serums. If K-beauty could give me something with a K-beauty price point that worked like Paula's Choice liquid BHA or her serum boosters, I would probably lay down on the ground and cry with joy!"
Formulations like Swanicoco's FGF and EGF ampoules have been around for a good long while now, but they've never been more popular than, say, mushroom and collagen serums, which people seem to turn to for their skin-smoothing, wrinkle-erasing needs. I'd say it's the price point, but products like Sulwhasoo's Bloomstay or Ginseng line are priced similarly but have loyal fans.
 

View this post on Instagram

 
I think it's got more to do with consumers' unfamiliarity with the active ingredients that make up products like these and, perhaps, a reluctance on the part of K-beauty brands to arm members of the public with anything stronger than an 8% concentration of glycolic acid. But I believe in the beauty community's constant willingness to learn and grow, and so I think that if brands introduced the kinds of skincare that Coco is advocating for, and marketed them in an educational manner (e.g. featuring them on shows like Get It Beauty), people would be more inclined to buy and use stuff with scientifically-proven results.
Jude: Bigger & all over
From skincare Santa, Jude of Fifty Shades of Snail and rubycell puff sunscreen method fame wants UV protection that comes in tubes larger than 50ml, as well as eco-friendly sheet masks and more travel-sized products. Every single person who has used Korean and/or Japanese sunscreen has wished at least once that the tubes were bigger. Running out is a personal recurring nightmare for me, especially since my favorite types aren't available on Amazon Prime or from U.S. sellers and have to make their two-week voyage from Japan. I just want a nice, fat tube of sunscreen the size of the Klairs Supple Preparation Lotion so I can apply it to my face and neck like the peanut butter baby, without a single care in the world.
 

View this post on Instagram

 
And just as we worry about the damage that microbeads, six-pack rings, and plastic bags do to the environment, brands and consumers alike should also care about the impact of beauty product waste. Fiddy made me wonder whether the sheet masks I use are biodegradable, and also, if the pouches that they're made from are recyclable.
In the wake of her recent foray into "dermal science," she'd like to see the trend of treatment-oriented skincare extend into whole body products. "This is inspired by my wish to cover my entire body in NIOD Copper Amino Isolate Serum 2:1 and Neck Elasticity Catalyst," she says. The skin is the body's biggest organ, and it's easy to forget to extend the same TLC past the face. In fact, there are a lot of blog posts that expound on the importance of providing focused care to vulnerable areas like the neck and décolletage. But the rest of the body ages as well and shouldn't be neglected.
The availability of top-to-toe products for healthy skin maintenance would go a long way to make the process of daily body care a lot easier and streamlined. I personally wouldn't mind slapping on some super-concentrated collagen+glycolic acid lotion with built-in SPF and go about my day. The current pickings are pretty slim and not very diverse. It's either thick cocoa butter/oatmeal/shea cream, watery body lotion that does nothing for moisture retention, or scary-smelling AHA lotion, and that's just depressing.
Tracy: At-home derm-aesthetics
The gradual switch to minimalist, cleaner beauty has demonstrated that beauty fans aren't content to simply slap products on, but want skincare solutions that are beneficial AND effective. And so, stronger, more direct treatments are a natural progression in the evolution of beauty for an informed audience. And this ties in with Tracy of FanservicedB's vision of a fork in the road, some time in the near future where some in the community will want a lot more than 5-step routines and 3x weekly exfoliation with relatively mild acids.
"My future insight is that the highway known as the skincare fandom is going to split. For the people who reach their goal skin or get fed up spending time on skincare, pared down routines are the future. Many people don't quite reach their own beauty goals with the help of commercially marketed products, and that's where I really see the future of Korean beauty solving a problem: advances in dermatology and at medi-spas based on aesthetic techniques created and perfected in Korea."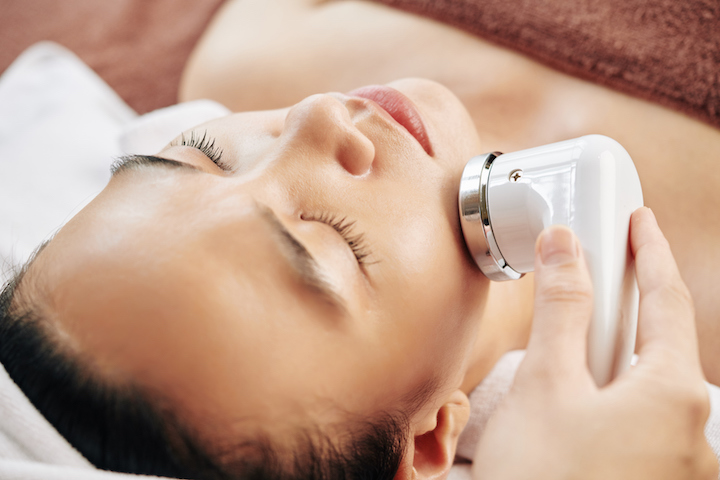 "So many people I know got into skincare after washing their faces with bar soap, so a multistep routine was a big deal — and things like Botox were a world beyond that," Tracy elaborates. "But after a few years of layering skincare and not reaching skin actualization? I ended up very open to techniques and treatments I once saw as too extreme. What I can see working for skincare fans wanting to experience a more intense, results-driven version of K-beauty would be dermatological-aesthetic treatments that deliver a microdose of proven ingredients like Accutane and Botox."
For me, this triggered visions of a host of COSRX medi-spas, offering everything from a gift shop at which to re-up on your favorites, to proprietary skin treatments akin to the stronger acid peels and niche facials of Western beauty esthetics. Just like Tracy says, at some point, snail mucin and lactic acid serums don't cut it anymore, and you've gotta look to actual professionals for their expertise. As with Coco's dream for a future filled with intentional, concentrated brews, if you create it, and if you educate them, they will come.
---
I just want to say a big thanks to all of these incredibly smart women for their contributions to the community over time, and to this post. I hope to see each and every one of your wishes fulfilled. The future of each and every person's skincare journey will be so much better for it.
Where do you see the future of Korean beauty headed? What are some of your hopes and dreams for beauty innovation? Are there any trends you'd like to see improved on? I'm sure you've all got really good ideas.
---
Author: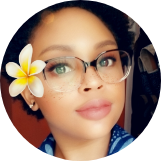 Karachi Opara
Karachi discovered K-beauty in 2015 and fell wallet-first into the fray. When she's not binge-watching a TV series or losing herself in a book, she's creating wish lists of new stuff to try and reading posts by her favorite bloggers. Learning has been a lifelong hobby for her and she truly enjoys geeking out about the amazing things different ingredients can do for skin.
---
Comments