Classic K-Beauty Starter Products That Are Still So Good Today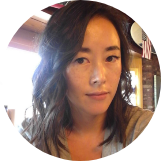 Jude Chao
Feb 24, 2020
---
Whether you're new to K-beauty or a relative veteran, you can never go wrong with these classic K-beauty starter products in your routine.
---
Twenty-thirteen to 2015 were magical, formative years for the English-language K-beauty fan community. The concepts and products were new and exciting, the community small and tightly knit. Reddit's r/AsianBeauty, which just hit 700K subscribers, was less than a tenth of that size, and it felt like all the active members knew each other.
Fast forward to today. K-beauty may not command as many headlines as it did at the height of the trend, but the products are ubiquitous. COSRX is at Ulta. There are sheet masks at CVS, sleeping packs at Wal-mart. Millions of posts fill the #kbeauty tag on Instagram. The selection of Korean products available to those of us outside of South Korea has exploded. You can put together a lengthy K-beauty skincare routine and throw in some well-regarded Korean makeup just by shopping a site like this one or Amazon, and receive your products within days. We used to wait weeks. Get off my lawn, whippersnappers.
A lot has changed, but some things haven't. There are certain classic products that we loved back then and that I find I still love now. The classics in this article are also especially suitable for K-beauty beginners. They're budget-friendly, therefore great for experimenting with what your skin likes and doesn't like. They're beloved by many. They each possess some ingredient or attribute that's very K-beauty, letting you dip your toes in the water with minimal risk. And they recently appeared on this site, as I found while trawling the new additions for article ideas.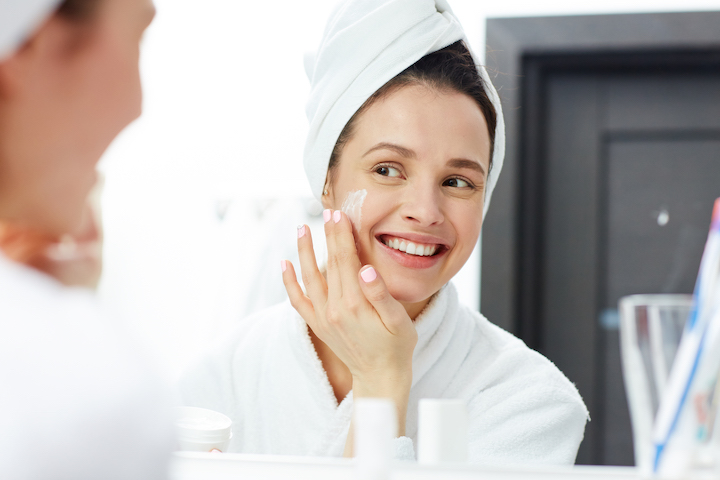 Are you new to Korean beauty and looking for some good K-beauty starter products? Are you a K-beauty veteran in the mood for nostalgia? Either way, this list has something for you.
The cleansing balm: Banila Co Clean It Zero
The evening double cleanse is one of the most useful and widely adopted concepts to come out of the K-beauty trend. The idea is simple. First use an emulsifying, oil-based "first cleanser" to break up and lift off sunscreen, makeup, and dirt. Then use a water-based "second cleanser" to gently but thoroughly wash away any residue and get skin fresh and clean without stripping away its natural moisture barrier.
Oil-based first cleansers generally come in either liquid form, known as cleansing oils, or in the more fun and also wonderfully travel-friendly solid form, known as cleansing balms. Cleansing balms scoop out of the jar solid but melt into a smooth oil on skin, at which point they then perform the same as liquid cleansing oils.
 

View this post on Instagram

 
Banila Co Clean It Zero is arguably the most iconic cleansing balm out there, and for good reason. It almost effortlessly dissolves even stubborn waterproof makeup (including hardcore waterproof Japanese mascaras), emulsifies well with a touch of water, and rinses clean — no gross oily sludge left behind, unlike some oil cleansers. Kerry from the now-inactive but absolutely OG K-beauty blog Skin and Tonics first reviewed it in 2013 and gave it an A+. I have the new version, which I picked up on a trip to L.A. last month. I can vouch for it remaining at the top of the cleansing balm heap.
Banila Co Clean It Zero Original Cleansing Balm, $29.26 (for a big-ass 180ml tub)
The exfoliator: Skinfood Black Sugar Strawberry Mask Wash Off
First of all, don't put it in your mouth.
If you're unfamiliar with Skinfood Black Sugar Strawberry Mask Wash Off, that warning might not make sense. Once you unscrew the lid on the jar, however, you'll understand why I said that. This facial scrub, which features strawberry oil, black sugar, and ground-up strawberry seeds, smells exactly like the most delicious pot of strawberry jelly. But it does not taste like strawberry jelly. Trust me. And if you don't trust me, trust Kerry. It tastes REALLY BAD.
 

View this post on Instagram

 
Skinfood Black Sugar Strawberry Mask Wash Off is not jelly. Instead, it's a facial scrub. The unbearably delicious strawberry scent injects some fun into the mundane act of sloughing off rough and flaky dead skin, and the black sugar and ground-up strawberry seeds slough off rough and flaky dead skin exceptionally well. During warmer weather, I often pull back on chemical exfoliators due to photosensitivity concerns, so I like to keep a tub of this scrub around to maintain a soft, bright complexion. This is one of the first K-beauty scrubs I ever used and remains one of my all-time favorites.
Skinfood Black Sugar Strawberry Mask Wash Off, $12.20
The moisturizer: Mizon Snail Recovery Gel Cream
Yeah, you probably figured snail was going to show up on this list. But surprise! Today I'm not here to sing the praises of the COSRX Advanced Snail 96 Mucin Power Essence or COSRX Advanced Snail 92 All In One Cream the way I usually do. As much as I adore those products, I recognize that their intensely snail-slimy consistencies can be a little much for the snail-hesitant. So we're going to throw it way back to this classic instead.
 

View this post on Instagram

 
Mizon Snail Recovery Gel Cream contains 74% snail secretion filtrate, beloved for its ability to optimize wound healing (good news for those with acne) and possibly fight visible skin aging as well. But instead of being stringy and distinctly slimy to the touch, the Snail Recovery Gel Cream has a smooth, silky texture that sinks right in. This scentless and nearly weightless cream lightly hydrates and noticeably softens my skin. It leaves an almost primer-like finish too, making it great under makeup. It's versatile enough to suit many different skin types: Drier skin might need an additional layer or two of moisture underneath, while oilier skin can use it on its own.
My friend Cat from Snow White and the Asian Pear reviewed it all the way back in 2013. I just got a fresh tube from Beautytap for the purposes of this article, and I'm pleased to say it still feels and performs the same as it did back then.
Mizon Snail Recovery Gel Cream, $13
---
If you're new to K-beauty, these products are a great place to start. They've been around for years and have received the stamp of approval from tons of longtime K-beauty users. And if you're not new to K-beauty, well, they're still great products, and if you're an old-timer like me, they're good for a little hit of nostalgia as well!
What were your K-beauty starter products? Let us know in the comments!
---
Author: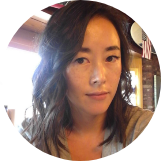 Jude Chao
Jude writes as Fiddy Snails at the K-beauty and skincare blog Fifty Shades of Snail and can be found on Instagram @fiddysnails. Named the ELLE Malaysia Beauty Blogger of the Month for June/July 2017 and one of ELLE Magazine's 10 Cool Beauty Bloggers to Watch in 2018, Jude loves ginseng, snail, honey, propolis, and tuna fish kimbap, though she generally doesn't put the kimbap on her face.
---
Comments