Fiddy Snail's Best and Worst of Sulwhasoo, 2020 Edition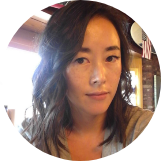 Jude Chao
Feb 05, 2020
---
She's known for her devotion to the high-end Korean hanbang beauty brand, so when Jude Chao tells us these are the best Sulwhasoo skincare products, we listen. (And when she says these are the worst, we really listen.)
---
In the crowded and highly competitive Korean cosmetics market, brand loyalty is a marketer's holy grail. Thousands of brands both big and small vie every day to capture and hold consumers' attention, flinging out endless "innovations" and new releases, splashy limited edition collaborations, and celebrity collab campaigns in hopes that something will stick, attracting new customers and bringing old customers back in for more.
Meanwhile, for us K-beauty consumers, brands that we're happy to stick with despite this endless flood of new temptations are almost as rare as unicorns. The vast majority of skincare is just okay. It fulfills whatever its basic function is (a hydrating toner will generally hydrate, no matter who makes it; a moisturizer will generally moisturize), but there's always just enough room for improvement that most of us will move on to something new as soon as the bottle is empty.
I've tried so many products from so many different brands at this point that just scrolling through the brands list on my blog makes me dizzy. Most of those products were fine but not at all memorable, and plenty of my brand categories only have one or two entries in them, because they just didn't stand out enough to convince me to come back. Only a small handful of brands have my loyalty. Top among them is Sulwhasoo. So let's look at my 2020 best and worst of Sulwhasoo!
 

View this post on Instagram

 
Why do I love Sulwhasoo?
Apart from the gorgeous limited edition packaging that they often release for major Asian holidays like Lunar New Year (this year's Lunar New Year First Care Activating Serum may be the most beautiful yet), Sulwhasoo doesn't mess around too much with new releases. The brand puts out a few new products a year, if that, but for the most part focuses on their core offerings. Those have remained relatively stable since I first became aware of them. And those core offerings are excellent.
I often complain about luxury beauty brands. Too often, luxury brands sell mediocre product in fancy bottles. Using the products becomes a demonstration of how much of a high-end product's high-end price goes to packaging and ads. The products don't do anything special, and in many cases perform worse than midrange or even budget alternatives. I'm totally talking about Shiseido, by the way. And Sunday Riley. And almost everything you'll find behind a department store counter.
 

View this post on Instagram

 
For me, Sulwhasoo is the exception. My holy grails from the dominant hanbang beauty brand do things for my skin that no other brands' products have. I can't say for sure whether that's due to exceptionally high-quality ingredients, exceptionally well thought-out formulations, or simply a quirk of my skin chemistry and how it responds to Sulwhasoo formulas, but it's unmistakable. Even so, not every Sulwhasoo product works well for me. Enough of them do, however, to keep bringing me back, over and over.
The best Sulwhasoo products
I could, right now, put together a list of at least seven Sulwhasoo products I'd love to keep using for the rest of my life. Since this list is meant to showcase the absolute best, here are just three, chosen not only for effectiveness but also for relative affordability.
Sulwhasoo First Care Activating Serum
I first tried this in sample foils that I received along with an order from some K-beauty vendor years ago. Just two uses and I was enamored enough to order myself a full size for further testing. One bottle later, I was in love. Meant to be applied immediately after cleansing, this weightless, watery gel sinks right into my skin, boosting the absorption of subsequent skincare layers, and does something to the circulation in my face that brings a rosy vitality to my cheeks. It makes me look more alive. It continues to do so years after I first discovered this effect. And I always notice the difference when I go without it.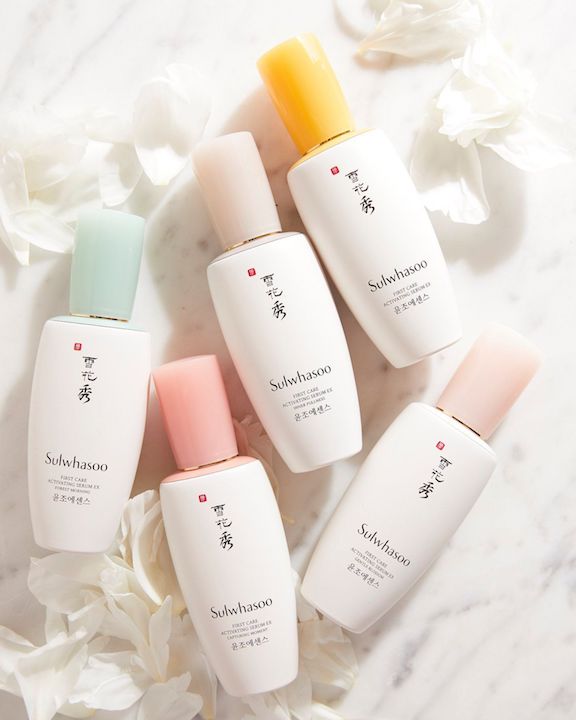 Sulwhasoo Concentrated Ginseng Renewing Emulsion
Sulwhasoo is the brand that got me hooked on ginseng. Their Concentrated Ginseng Renewing Cream, although a bit too heavy for my skin and way too expensive for my budget, left my face so even toned and radiant on mornings after use that it looked like I already had makeup on, even fresh out of bed. With regular use, the Concentrated Ginseng Renewing Emulsion produces the same effect, while being light, pleasant, and much less cruel to my wallet than the cream.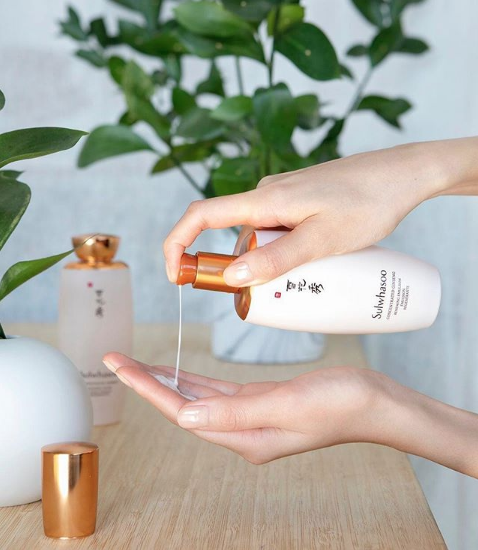 Sulwhasoo Overnight Vitalizing Mask
I generally recommend the Overnight Vitalizing Mask to Sulwhasoo newbies. Generously sized, comparatively affordable, and remarkably effective for my complexion, it's a great way to see whether Sulwhasoo formulas will play well with your skin. This sleeping pack calms and brightens my skin tone overnight, leaving my face glowing and supple by morning, no matter how little sleep or how much alcohol I've had the night before.
 

View this post on Instagram

 
The combination of these three products actually forms a great basic skincare routine for me — I could see myself using just these three along with cleanser, sunscreen, and sheet mask options and remaining perfectly happy with my skin.
The worst of Sulwhasoo
Of course, no brand — not even Sulwhasoo — has a perfect record. Some Sulwhasoo products have been total duds for my skin. The three worst ones will always stick out in my mind as horrible disappointments.
Sulwhasoo Snowise Brightening Cleansing Foam
Okay. This one actually pains me to write, because the most recent reformulation of this product was a TRAGEDY. Older versions of the Snowise Brightening Cleansing Foam felt magical. Low pH yet capable of creating a rich, creamy foam, the old Snowise Brightening Cleansing Foam cleansed my skin to a sparkling state without stripping or irritating it. Current Snowise Brightening Cleansing Foam contains kaolin clay (why?), clocks in at a higher-than-ideal pH (between 7 and 8, last I checked), produces thin, sad foam, and does nothing special for my skin. In fact, it leaves me feeling a little squeaky. TRAGEDY.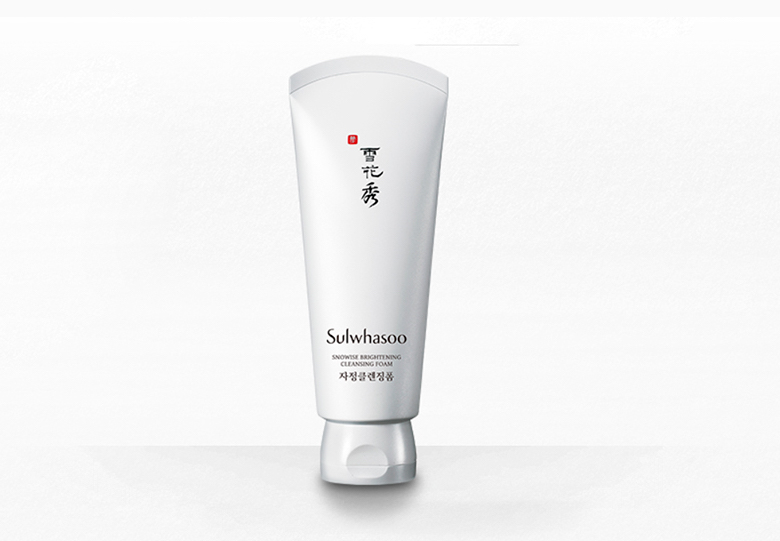 Sulwhasoo Timetreasure Extra Creamy Cleansing Foam
Not as tragic as the Snowise, since I didn't have any attachment to the product or line to begin with, but still terrible. It's true that the Timetreasure Extra Creamy Cleansing Foam produces extra creamy foam. It feels nice. Unfortunately, this is a pH 10 cleanser. That is orders and orders and orders of magnitude more alkaline than is ideal for my skin. I only managed to use this one a couple of times before my red, irritated, uncomfortably tight post-cleanse skin begged for mercy. Actually, squeaked for mercy, since as you'd expect, this pH 10 cleanser left it squeaky clean in the worst way possible.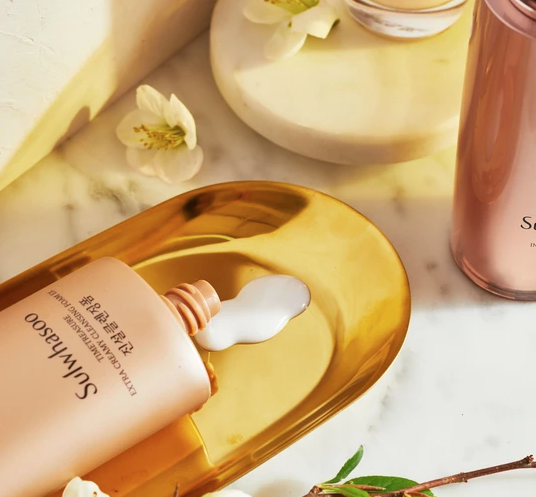 Sulwhasoo Age-Veil UV Protection Cream
First of all, I don't do high-end sunscreens. I apply my sunscreen far too generously for that to be financially feasible. Second of all, this is one of the worst suncreens I've ever used. Its ability to pill up and roll off in little flakes and balls at the slightest touch is truly amazing. The effect is similar to what would happen if you reached for your sunscreen but accidentally picked up a gommage peel instead. Pilling everywhere, all day long. Forget about wearing makeup. Forget about actually leaving the house, unless you're cool with shedding little balls of sunscreen wherever you go. Actually, just forget about using this as your everyday sunscreen.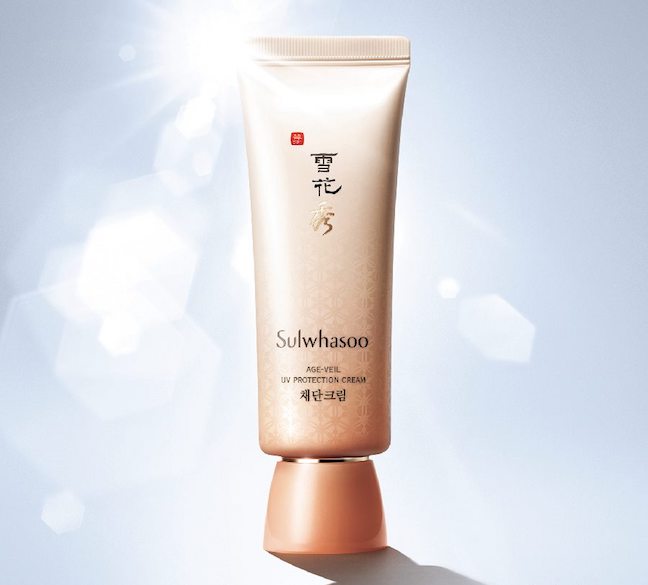 There you have it — the best, and the worst, products I've used from one of my favorite brands. I think the biggest praise I can give to Sulwhasoo as a brand is that even though not all of their products have been winners for me, the ones that are winners are so clearly above any alternatives I've ever tried that I'm always willing to come back and give their other products a shot. When Sulwhasoo is good, it's good like no other brand can be.
What are your best Sulwhasoo products? Worst? Let us know in the comments!
---
Author: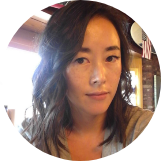 Jude Chao
Jude writes as Fiddy Snails at the K-beauty and skincare blog Fifty Shades of Snail and can be found on Instagram @fiddysnails. Named the ELLE Malaysia Beauty Blogger of the Month for June/July 2017 and one of ELLE Magazine's 10 Cool Beauty Bloggers to Watch in 2018, Jude loves ginseng, snail, honey, propolis, and tuna fish kimbap, though she generally doesn't put the kimbap on her face.
---
Comments