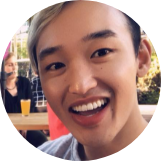 Leo Louie
Mar 09, 2020
---
Get ready to get cinched-up, buttoned-down, and rocked out with the cool-kid style of these K-pop comebacks.
---
The top of the year is often a time where the vast majority of people (especially on social media) are making these big commitments to better themselves by eating more veggies, taking the time to exercise, or finally read that book they've been putting off for years. I've been a New Year's resolution person, and let's all be honest, they mostly fall apart a month or two into the year. My gym has already cleared out to the usual crowd and my consumption of Taco Bell has stayed exactly the same as before.
What I do care very deeply about is new music. The first week or two of the year typically is a bit quiet for K-pop due to the holidays and what not, but we are in full swing of new releases, and I'm here to fangirl over them because I cannot help myself. So let's get into it.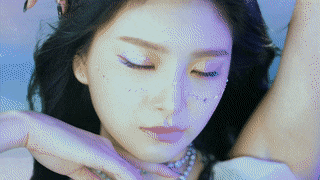 IZ*ONE — "Fiesta"
If you know, you already know, but for those of you who don't follow Korean media news to the (slightly obsessive) way that I do, there's been a huge scandal involving the authorities over the Produce series of reality shows that produced groups like I.O.I., Wanna One, and IZ*ONE (pronounced "eyes-one" or "I as one" — I know, don't get me started lol). The series (pretended) to rely almost entirely on audience votes to pick members for the groups that would debut after several rounds of various competitions that displayed their singing, dancing, and performance skills. But it turns out that there have been entire seasons where the winners/group members were chosen by the producers of the show before that season even began to air. I believe this is what one would refer to as a dumpster fire.
All of these allegations and arrests popped off right before IZ*ONE was supposed to have their third Korean comeback with their first full-length album, and the huge success of their previous two singles and mini albums had everyone ready for it. There was even a documentary film that was going to premiere along with this comeback, but amidst the scandal, everything from their documentary to their comeback and even their concert plans were shut down and put on hold back in November of 2019.
Fast forward to this month, and the girls are finally back with music they've had ready for months. And despite all the misdirected anger and hate towards the girls (people are somehow mad at them for the vote rigging scandal that they are basically just victims of and are trying to ban their comeback), they're back with a music video for their single "Fiesta" and outsold Blackpink's "Kill This Love" in first week album sales. Yep. It's a bop, and they're VERY expensive in their new music video in an army of belts.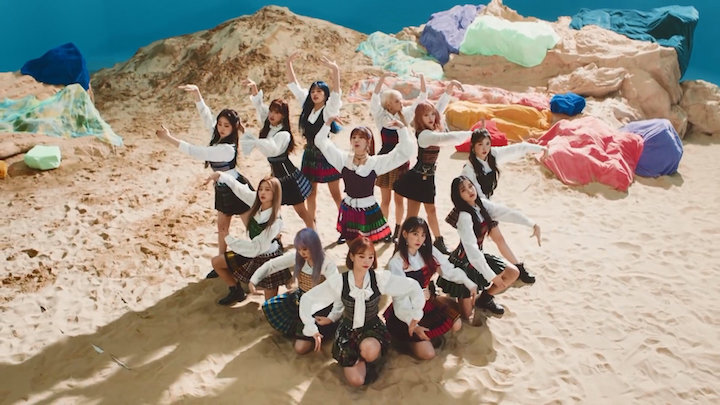 I'm not kidding, almost every scene in this video has some or all of girls in some type of cinched waist situation, and I really love how these flat, super wide belts look throughout their outfits. I remember the early 2000s were all about these thin, chain-like belts girls wore loosely around their hips that honestly didn't hold anything up or cinch anything in. This is the exact opposite of that idea, and I think it's largely a universal styling choice that can add a little drama to an otherwise more plain-looking outfit.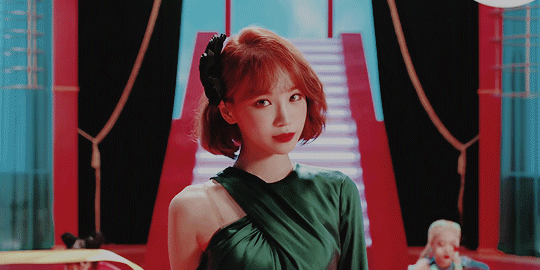 Chae-Won also cut her super long hair into a bob for this comeback, and I swear the comments are like 20% about her see-through bangs-bob combo. I think once spring hits, it's the perfect time to use the change of seasons as an excuse to cut some length off your hair if you've ever been curious.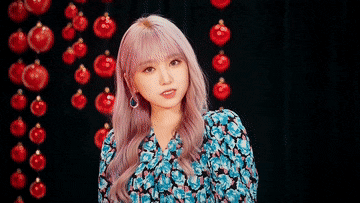 I also just have to mention Nako, as she's one of my biases, with her light purple-lavender hair that I will desperately be trying to achieve with my new hair stylist. And I love the fact that she's also sporting one of these wide belts despite being 4'11" (145 cm). Being short and belts like this are a classic fashion no-no, but who cares, because you are lying if you say she doesn't look great.
KARD — "Red Moon"
I show a disproportionate amount of love to the girl groups out there because I personally much prefer them to boy groups as a whole. I won't get into it too much for fear of inciting an internet riot from certain fandoms, but I just like 'em better. However, KARD is a strange exception in the current K-pop landscape, since it's one of, if not the most, successful co-ed group around. And while I admit that their music can be hit-or-miss for my personal taste, they've got an extremely strong style and artistic identity that you won't find in any other groups.
Big Matthew/BM from the group actually hails from L.A. and definitely does a lot of the representation for the group internationally as he's both fluent in Korean and English. The way he's styled through both this music video and through the group's history in general is what I've personally been trending towards with my own wardrobe. It's a mix of both athleisure/streetwear and much dressier pieces like collared shirts and sport jackets, but there's always a relaxed vibe to all of it, and the vast majority of what he wears appears to fit him pretty loosely.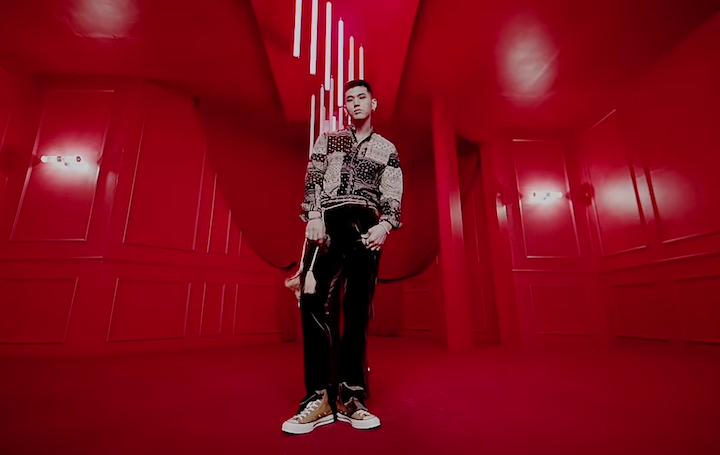 Anyone who knows me knows that dress clothes are the absolute bane of my existence, and I cannot stand to wear anything that is tightly fitted or is not made from stretchy fabric, so it's cool to see these more traditional, tailored men's styles take place in a less rigid and structured fashion but still look very classy and high-end. If I can look fancy but feel like I'm wearing pajamas, I've officially arrived in clothing paradise.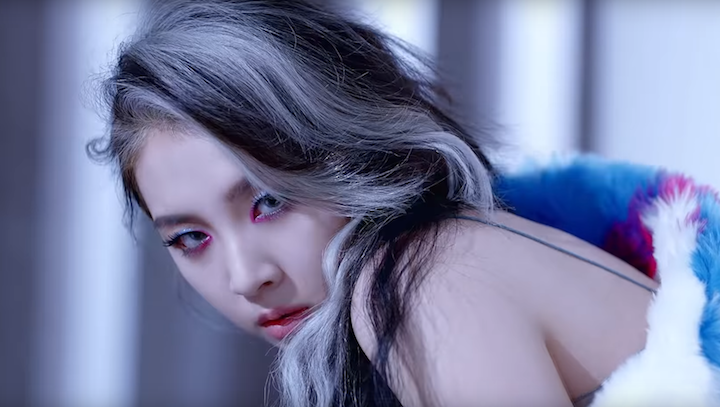 I also couldn't not mention Ji-Woo in this recap because she looks like a literal freaking comic book hero. Or villain. Who cares which to be honest. She looks particularly superhuman in this clip where her hair looks like Rogue from X-Men, her makeup looks like Harley Quinn from Batman, and the way she's looking at you makes you feel like you did something wrong and she's definitely mad about it.
Everglow — "Dun Dun"
Oh, Everglow. They've only been around a year, and while they may have had a bit of a jumpstart with some members of the group being on the season of the aforementioned Produce series (one of the girls in IZ*ONE is actually set to join Everglow after her contract with IZ*ONE ends), they have been absolutely steamrolling with their music. Every release is performing better, sounding better, and they're also looking better than ever. These girls showed up to do some real choreography, and they're not playing around.
Their most recent comeback, with the single "Dun Dun," is absolutely everything I could have hoped for, and I got literal chills the first time I heard the song. It's one of those tracks where the first time you hear it, you realize you're gonna be playing it for years and years to come (à la "The Boys" by Girls Generation or "What's Your Name" by 4Minute). And I don't who their stylist is, but I hope they're getting paid very well.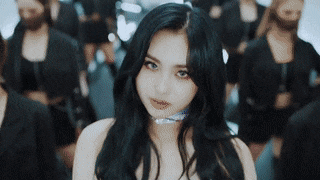 The girls somehow consistently pull off this look that is somewhat '80s glam rock/military-inspired that's blinged out to the absolute maximum. The way that I keep describing their style to everyone I show their new music video to (read: every friend I've come in contact with in the last week) is "glam, futuristic space pirates." I mean just look at them.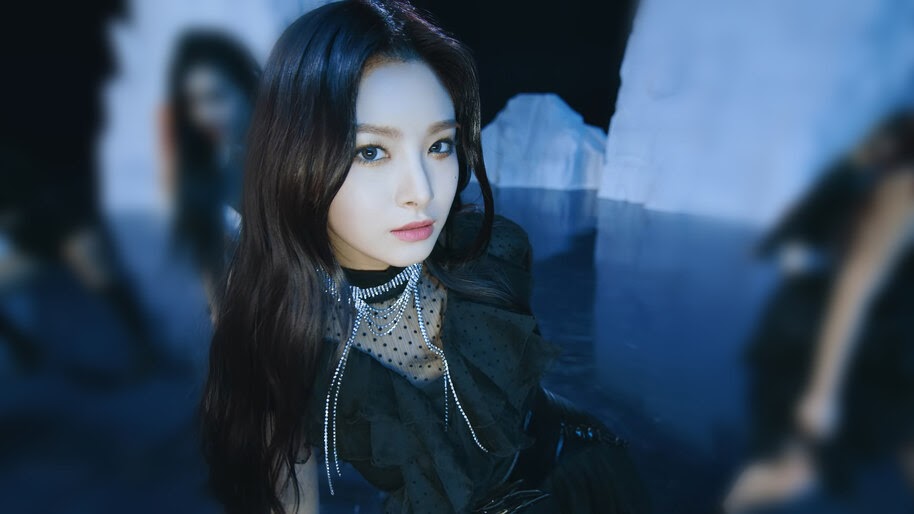 Yiren is the Chinese member of the group, and she's just hit that genetic lottery in a way that's mild upsetting — by that, I mean she just has one of those faces where I'm shouting at the screen "HOW ARE YOU SO PRETTY!" She also is getting to be one of the stronger performers in the group, and she fits this aggressive and feminine concept extremely well.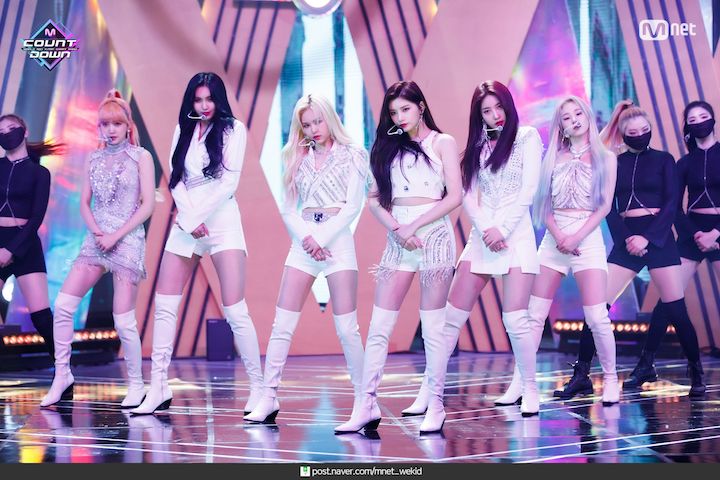 I almost love these outfits in all white more than in black (I said almost), and you can see in this shot of them performing live on a music show that Aisha on the far left is literally towering over the other girls. She's 5'8" (174 cm), which makes her almost as tall as I am and taller than almost every female idol out there. Her legs are literally 12 miles long and the internet is rightfully losing their minds over how amazing she looks this comeback.
I feel like I need to sign off like a newscaster or something at this point with an outro like "thanks for tuning in to another edition of K-Pop Comebacks Report," but I hope y'all got a new jam or two for your gym or commute playlist. Have a great weekend and don't forget your sunscreen. :)
---
Author: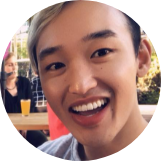 Leo Louie
Born in Korea and raised in Washington, Leo is another 20-something member of the K-Beauty Squad that is as committed to his love of skincare as he is to wine and cheese covered snack foods. After working as an educator and trainer in the beauty industry, he joined the team at Beautytap to continue sharing his knowledge and passion for skincare and all things chok-chok. During his free time, he's been spotted in the wild bingeing Netflix shows, blasting K-pop while playing video games, or (much more rarely) leaving his hovel to venture forth in search of cocktails and Korean BBQ.
---
Comments