I Tried Tretinoin for 4 Months & This Is What Happened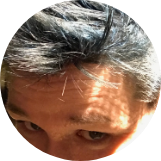 Jane Wilson-Moses
Apr 07, 2020
---
Spoiler alert: It was worth every last peeling, flaking, purging moment.
---
Remember how I said I was going on tretinoin (0.05% tretinoin cream, to be precise)? I had written a whole thing about the gentle, non-irritating, super-nourishing K-beauty routine I was going to use while my skin adjusted. (If you're new here, welcome. Tretinoin is a strong, prescription-only vitamin A derivative with a reputation for being brutal to use.)
Well, I'm now four months in, and I want you to know: All that preparation was WORTH IT. But the experience wasn't without its downsides. Here's what I went through.
Retinization
The worst thing for me about starting tretinoin was the retinization process. That's the thing where my skin had to get used to this massively increased turnover of skin cells. For a while, I was a super-sensitive, super-dry, super-peeling mess. I am a recent convert to K-beauty, I had a happy, hydrated, not-always-inflamed face for the first time in my adult life, and then along came tretinoin like a hot desert wind to scour it all away.
Well … not all. Because I was prepared!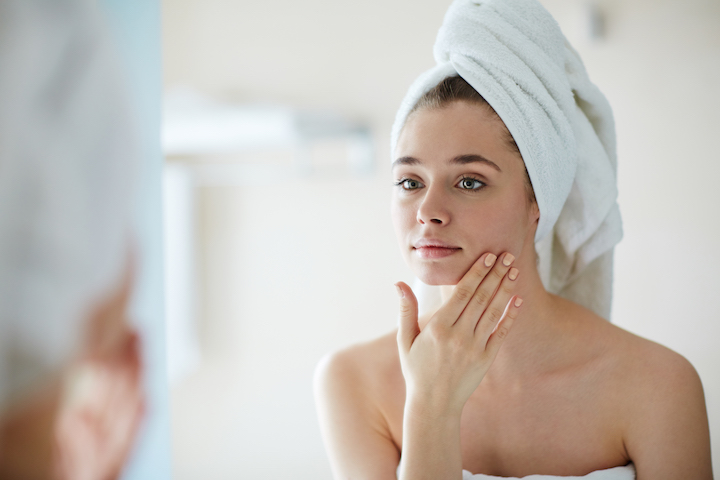 Tingling after application began right away. Dryness and peeling around my nose and chin began after four days. A quickness to flushing showed up after a week, then faded after another week along with the tingling. But the dryness and the peeling hung on … and on … and on. My last record of peeling skin is from 10 weeks after I began. Ten weeks! That's two and a half months! If I hadn't made myself an application schedule (every two or three days at first, on rosehip seed oil for a buffer), and if I hadn't been packing my skin with all the hyaluronic acid and glycerin and soothing chamomile and snail it could hold, I would never have persisted.
But I did. Mixed in with the super-dry days were days where I was delighted with my new smoothness and clarity. I got my first "Whoa, you look different!" compliment about a month after I started using tretinoin. (Yes, it was a compliment. I checked.)
The purge
The second worst thing was the purge. It's a distant second, though. I'd take five more purges before I'd do retinization again.
The purge is what happens when deeper clogs that would have come out eventually anyway are pushed to the surface all at once. There's a great article on this site about how to tell the difference between a breakout and a purge. One of the clues pointing to a purge is that it's happening after introducing a strong active like tret. Another is that the pimples appear in places where you usually get pimples. Between 11 and 12 weeks, I started getting crops of little pimples all over my face. (And yes, that's where I normally get pimples: literally everywhere. Lucky me.) They weren't too bad, though. They were mostly tiny liquid-filled whiteheads that didn't stay inflamed for long.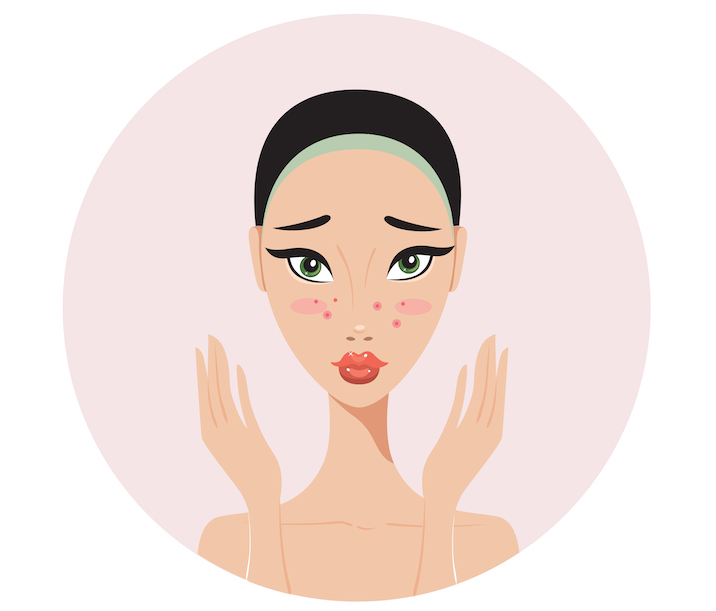 The purge lasted just under a month. I didn't mind it much, because (a) it didn't hurt, unlike all the dryness, and (b) even though there were blemishes on the surface of my skin, I could tell the skin underneath was getting healthier. My tone was more even, there was less inflammation, and my skin was just more plump.
Why it went well
The things that helped the most during my first 16 weeks were:
1. Having a basic routine full of products I knew I wasn't sensitive to (a few highlights: Mamonde Chamomile Pure Toner, COSRX Advanced Snail 96 Mucin Power Essence, A'Pieu Pure Block Natural Daily Sun Cream);
2. Sheet masks (because they are the best for applying hydration and making it soak in. My favorites are Klairs Rich Moist Soothing Tencel Sheet Mask, Etude House 0.2mm Air Therapy Mask Tea Tree, and Annie's Way Hyaluronic Acid and Seaweed Hydrating Mask); and
3. Really nice occlusive creams at night (I like COSRX Ultimate Nourishing Rice Overnight Spa Mask, Beauty of Joseon Dynasty Cream, Embryolisse Lait-Crème Concentré, and CeraVe Healing Ointment — not all of those are Asian beauty products, but they're all pretty great).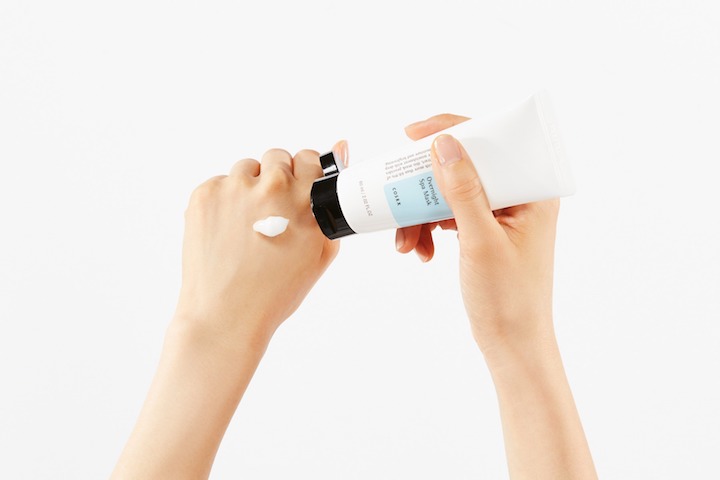 Where we are now
That brings us to today! As of this writing I am 16 weeks into my relationship with tretinoin. I don't apply it every day, because it's still too sensitizing, but I can now apply it two days in a row if I take a break on the third. The purge has come and gone. My skin is a little drier, a little more sensitive than it was before I started. It is also smoother and clearer than it's ever been. I think it's safe to say I'm well-adjusted to having tretinoin in my skincare routine.
Now it's time to start reintroducing products and ingredients I'd put aside during the first few months. Number one on my list is azelaic acid (AzA). Like tretinoin, AzA is a strong medication available only by prescription. Both treat acne — tretinoin has additional anti-aging superpowers, and azelaic acid takes my redness and inflammation down. I've used two different concentrations of AzA before. I found 4% was fine for everyday use. Eight percent was sensitizing and I never got all the way used to it.
I put it all away when I started tretinoin. I knew there was no way my skin could take the double whammy.
My next Curology Superbottle is going to blend tretinoin and azelaic acid in new concentrations (tret at 0.035%, lower than my current 0.05%, and AzA at 5%). I'm fascinated to see what that is like. I'm hoping the lower concentration of tret will enable me to use it every day. But of course, I'll be introducing it slowly, watching for irritation, and taking wonderful, gentle care of my skin during any adjustment period.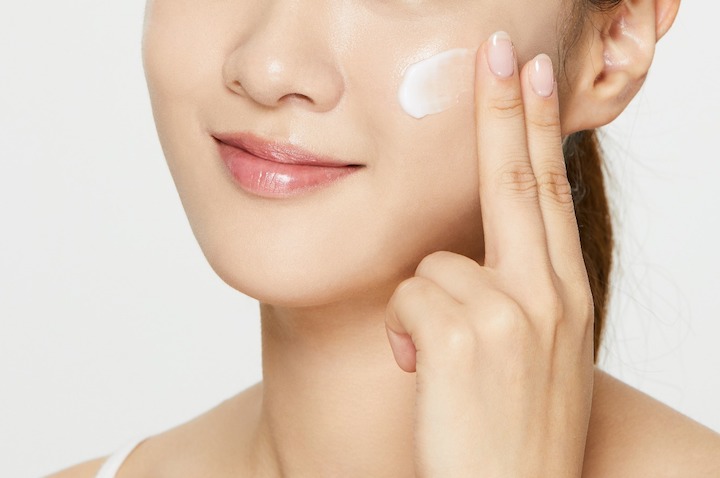 Once I settle on consistent prescription skincare products, I'm looking forward to expanding the other products I use. I've branched out from my super-safe routine already with no ill effects: Sulwhasoo Snowise Brightening Water has knocked my socks off, and I think I might really like the AZN Labs Afterglow Ampoule. (More on both of those in future articles!)
After that I want to try a lot of softening, emollient, occlusive nighttime creams. This dry weather is working me over, and for the first time in my life I don't have to take it. I get to change my skincare routine around until I arrive at something that hydrates, soothes, and protects my tender face — with my tretinoin-new skin glowing from underneath.
Are you a trethead? Did you have difficulty adjusting to it? What helped? Or are you thinking about trying tret and reading up all you can? Tell us below!
---
Author: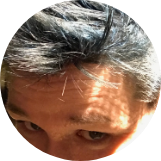 Jane Wilson-Moses
Jane takes a relaxed approach to beauty. Snail slime? Yes. Horse oil? Sure. Honey, flowers, and herbs? Bring 'em on — but one artificial smell and she is OUT. She loves her wrinkles and the sun but has finally conceded that sunscreen's a good idea. If you ever can't find her, start your search at the coziest place you can think of. She's probably there under a blanket with a book.
---
Comments