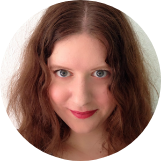 Ulrike Scherer
Apr 29, 2020
---
Some beauty brands call themselves natural. Sioris lives it. From the packaging to the locally and seasonally sourced ingredients, Sioris is the natural K-beauty brand you've been waiting for.
---
Natural skincare is dominating the indie beauty scene worldwide at the moment. Korean brands are picking up on that trend, putting their own, unique spin on "clean beauty." One of the brands that has been slaying it lately when it comes to clean, green skincare is minimalist K-beauty brand Sioris.
Launched in 2017, Sioris — a compound name derived from the words "simple" and original" — rose to immediate popularity in the global skincare community when beauty influencer Renee, aka Gothamista aka my biggest YouTube crush, raved about their products. In particular, their bi-phase Time Is Running Out Mist became a surprise bestseller last year, so much so that it was sold out for weeks.
Because, you see, Sioris products are made in small batches throughout the year, right after harvest seasons of their main plant-based ingredients. So, when one batch sells out and there happens to be no fresh ingredients on hand, that's it until the next harvest. This unique approach to ingredient sourcing and handling is one of the key pillars of the brand.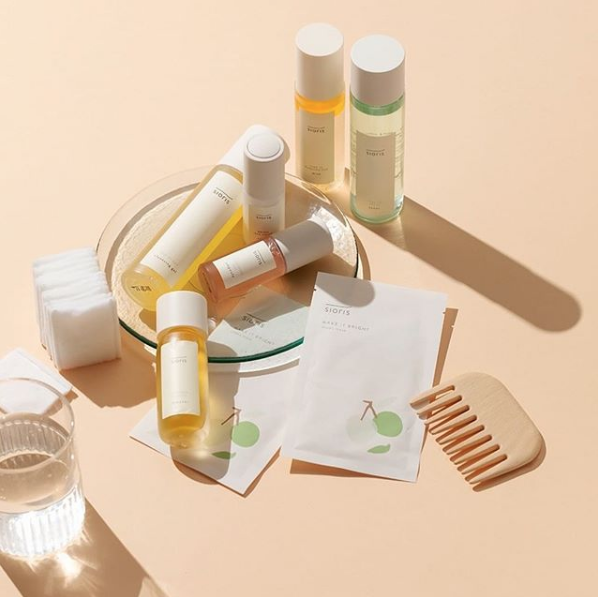 Isaac Han, the founder of Sioris, was fascinated by European organic brands and their love for natural ingredients. As a German, I can say that this does not surprise me, since Europe is basically the cradle of natural skincare, with organic and holistic skincare brands such as Dr. Hauschka or WELEDA paving the way for the immense success of today's global green beauty industry.
Now, in case you are still wondering if this natural K-beauty brand is for you, here are five reasons why Sioris is one of the most exciting indie brands to emerge on the beauty scene right now.
1. Freshness
This truly lies at the heart of the brand: using freshly farmed, locally sourced ingredients, with as little wait time between ingredient sourcing and final product development as possible. In order to achieve this, Sioris mostly uses seasonal fruit and plant extracts for their products, manufactured within the span of one year.
 

View this post on Instagram

 
Sioris is not a certified organic brand, but they do use a large percentage of organically farmed ingredients, and Han often stresses his commitment to and support of organic farming. Some of the fresh ingredients featured in popular Sioris products are, for instance, hydrating yuzu and Chinese plum fruit water, antioxidant broccoli extract or anti-inflammatory Centella asiatica.
2. Honest branding
One look at the brand founder's Instagram account will show you the passion and joy this man has for what he does. Sioris seems to be one of these rare, precious gems — in a world full of overblown marketing promises by large beauty conglomerates — that doesn't try to sell you on anything other than what they are. It never feels like they are pushing for some unattainable beauty image, no ultra flawless glass skin aesthetic, or the idea of wrinkle-free youthfulness. Think "best aging" instead of "anti-aging" and a general commitment to healthy skin.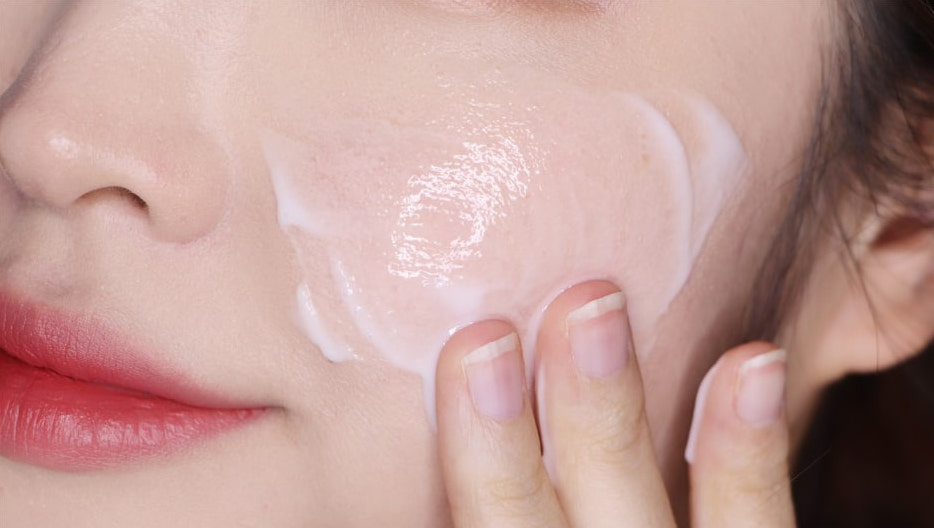 Sioris is also very responsive to their customers' wishes. When they noticed that many skincare lovers try to avoid fragrance and essential oils, they decided to update their bestselling (and excellent!) Cleanse Me Softly Cleansing Milk to be fragrance-free. Soon, they will launch a new facial oil based on Instagram feedback from users, again promised to be fragrance-free.
3. Perfect for sensitive skin
Low irritation risk is one of the core mission statements of Sioris. Products are regularly tested for their irritation potential (not on animals), ingredients carefully selected for their gentleness and soothing properties. The You Look So Young Night Cream — one of my personal favorites — is fragrance- and alcohol-free, with a natural, aromatic scent that comes from its star ingredient, organic cold-pressed tamanu oil.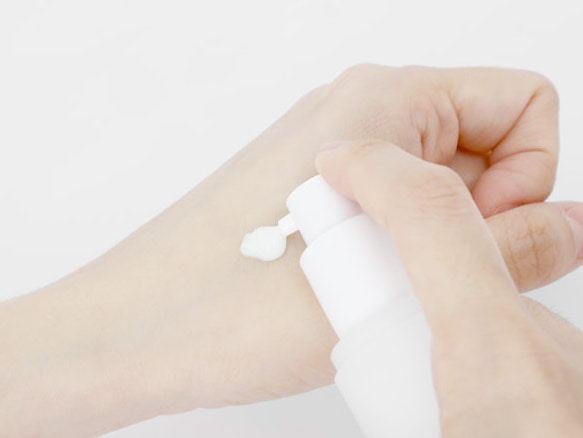 Oh, and if you struggle with finding gentle yet thorough cleansing products, Sioris is the brand for you. Pair their best-selling Cleanse Me Softly Cleansing Milk with the My Soft Grain Scrub for the gentlest of peelings, or go for the Day By Day Cleansing Gel, which is SLS-free and enriched with moisturizing sunflower seed oil.
4. Eco-conscious approach
Sioris is an eco-friendly and cruelty-free brand. The packaging materials are chosen for their recyclability, and there are efforts to reduce waste as much as possible. The products are also vegan, which will make many of you happy to hear.
 

View this post on Instagram

 
Apart from guaranteeing freshness, using mostly locally harvested ingredients also reduces the brand's carbon footprint, since long shipping distances are drastically minimized. Sioris uses many ingredients sourced directly from Jeju Island, Korea's green, clean eco paradise, and if you follow Han's Instagram account, you will quickly notice his connection to the beautiful nature on the island.
5. Minimalist, Insta-worthy packaging
Sioris has nailed the minimalism trend with their simple, yet elegant packaging. Everything is kept in muted beige and white, with the products themselves offering a subtle splash of color, such as the pink Sioris A Calming Day Ampoule with skin-fortifying, antioxidant omija extract.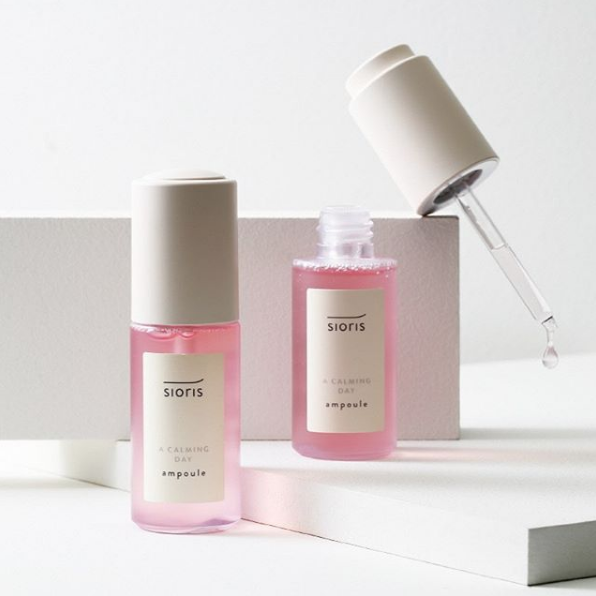 The packaging isn't just there to look pretty though. Apart from Sioris' commitment to lower its carbon footprint by using as many recyclable materials as possible, the beautiful white and beige containers have also been designed to guarantee maximum freshness while using minimal preservatives. The airless pumps used for their creams and cleansing milk, for instance, keep products sealed tight, which greatly reduces the risk of contamination.
Beautiful from the inside out plus gentle to your skin and the planet? No wonder Sioris products have won over skinfluencers everywhere, including yours truly! If you want to try out this wonderful brand but aren't sure what to pick first, I suggest going for their Time Is Running Out Mist — it's usually the "gateway drug" that gets skincare lovers hooked on the brand.
---
Author: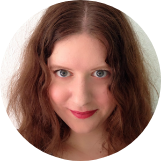 Ulrike Scherer
Ulrike has been fascinated by skincare since her teenage years. Her love for both writing and beauty led her to start her blog, "Sugarpeaches…loves", where she writes in both German and English about Asian, indie and niche brands, as well as European pharmacy gems and organic skincare. She also started her own podcast, The K-Beauty Podcast, which apparently makes a lot of people fall asleep — a fact that she sees as a compliment and totally not a worrying commentary on her content or voice qualities. You can also find her on Instagram @sugarpeachesloves!
---
Comments