The Asian Beauty Influence You're Seeing All Over Western Beauty Trends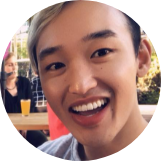 Leo Louie
May 12, 2020
---
From sheet masks to hydrating toners, Western beauty brands are finally jumping on these Asian beauty staples. The result? Better skin for all.
---
In the early years of when Korean beauty was available internationally, we had to jump through so many hoops and hurdles to get our hands on any type of skincare or makeup product. I remember there were whole guides showing non-Korean-speaking shoppers how to navigate sites that were only in Korean and offering step-by-step instructions to make purchases. Then the extremely long waiting period began as it could take a month or two, and sometimes longer, to get what you ordered, and you're just praying that nothing got broken or lost. This was all before you could even try the product and see if you like it or not, and if the latter were the case, returns just did not exist. As someone who natively speaks Korean, it was a long, difficult process even for me.
Fast forward to present day and there is so much access at our fingertips. Most major Korean brands have English websites, solid distributors and curators of Korean cosmetics are aplenty, and there are so many resources from blogs, YouTube channels, and Instagram accounts, all in English, giving detailed information on anything you would want to try from Asia.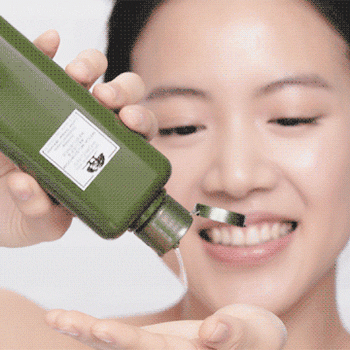 Even more interestingly, a lot of Western retailers have either curated products from Asia or gotten in touch with companies to formulate Asian beauty-inspired products for themselves. And Western brands have taken inspiration from  the most popular and common products from Asia and made their own versions to offer to their customers. It's such a radical change from the humble beginnings of Asian beauty in the Western market, and it's been fascinating for me to watch the trends and cult products non-Asian brands decide to try and follow.
Cleansing balms & oils
The hallmark of makeup removal in the States is the dreaded makeup wipe, and try as I might, I still know people who have asked me for skincare advice that will not stop using them. I cannot understand why, lol. From what I understand, balm and oil cleansing is much more popular in Europe, particularly in the UK, where it's common to use a washcloth to remove whatever balm or oil you're using as they aren't always made to emulsify and rinse off with water. I hate doing laundry, so you won't catch me adding to that task anytime soon.
Asian style cleansing oils and balms have always been my preference due to their general ability to break up sunscreen and makeup, and even help with some excess oil that may have gotten too comfortable in your pores, while rinsing away cleanly. If you had told me in 2010 that I could walk into an Ulta in 2020 and find products like this, I wouldn't have believed you, and I would have been very, very wrong.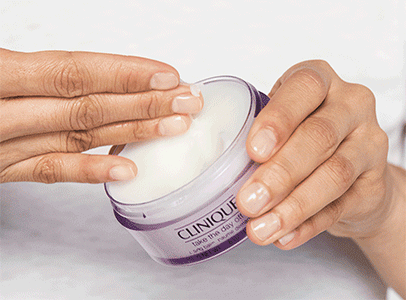 Clinique was probably one of the first brands to really make a statement with their Take The Day Off line offering both oil and balm cleansers. But many other brands have followed in their footsteps, from higher end brands like Biossance, Farmacy, and Caudalie all the way down to even more affordable drugstore brands like Garnier and Neutrogena. It's awesome to see more options available for people who may not want to go through the process of ordering sight unseen or from overseas, but we all know where this trend started.
Hydrating toners
There wasn't really a need to label things as "astringent" toners or "acid" toners or "hydrating" toners in the Western and particularly the U.S. market in the late '90s and early 2000s because the term "toner" referred almost exclusively to alcohol-filled formulas that stung and irritated skin on contact. The sad thing is, most of us believed that sensation meant that the toner was doing its job. (Sea Breeze, anyone? And I don't mean the drink — that probably would have been better to apply on your skin than that blue bottle of toner.)
Asia has never really been one for super harsh products for home use. The more intense procedures are left to dermatologists and aestheticians, while home care meant gentle products. So toners in Asia have always been of the hydrating variety with various benefits, like calming down inflammation or brightening the skin tone. This approach was the exact opposite of the Western philosophy of adding hydration to the skin, which was usually done through thick creams that were more just occlusives than anything else and did very little to boost your skin's water content.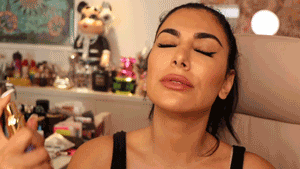 The hydration train started off with mists in Western brands, usually from classic European lines like La Roche-Posay. But in recent years, things have grown very quickly in the Western market, and almost any major brand that offers skincare products has a type of hydrating mist or even Asian style toner that you use with a cotton pad or pat in with your hands. Even brands that primarily make color cosmetics are getting in on the watery hydration train: Whether Fresh, Lancôme, Smashbox, or Fenty Beauty, they've all got some form of liquid, alcohol-free, hydration-focus product, and I think that's had a huge positive impact on Western skincare.
Sheet masks
When I think of truly iconic products that define Asian beauty, and Korean beauty in particular, the treatment style products like sheet masks and overnight masks are right at the top of the list. Sure, it's common now for everyone to be posting on Instagram about getting "sheet faced," but the concept of putting a soaking wet cloth type material on your face for long periods of time was something that just did not make sense in the context of Western beauty until recent years.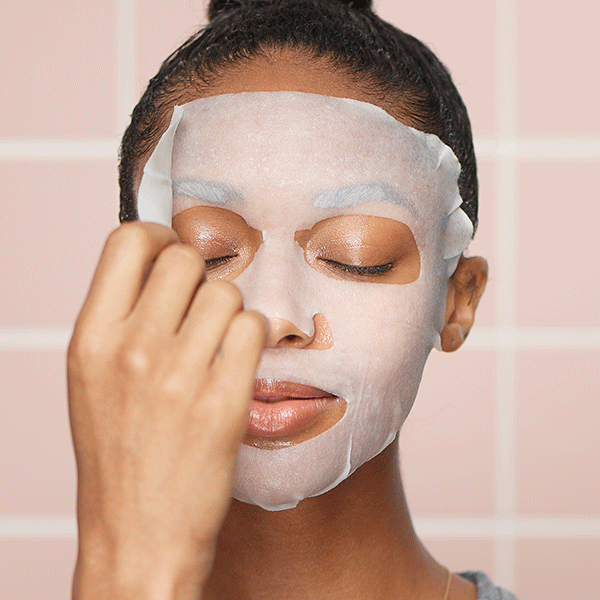 Personally, I'm a little sporadic with my sheet mask usage, and of course there is a conversation to be had about the waste created by them. But I will say that there's no other beauty product I've tried that can give the intensely hydrating benefits a sheet mask can. And it looks like many Western brands agree that there are both benefits to be had and money to be made in the sheet mask game because a surprising amount of major brands offer their own version of this K-beauty staple.
Lancôme, Origins, Estée Lauder, and Charlotte Tilbury all have their own offerings of sheet masks (Charlotte Tilbury's is a "dry" sheet mask, which I find intriguing and very weird), and I don't think brands are going to slow down trying to take a piece out of this pie any time soon. They've got some heavy competition due to all the Korean brands that are finding their way to more and more prominent retailers and choosing to include sheet masks alongside their skincare products on their precious shelf space. And if retailers think it's worth shipping from overseas, there's clearly a demand for an instant hydration fix.
What other Western beauty trends do you see that originated from Asian beauty? Do you see any other Asian beauty influence in Western skincare?
---
Author: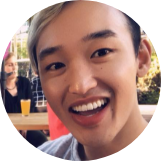 Leo Louie
Born in Korea and raised in Washington, Leo is another 20-something member of the K-Beauty Squad that is as committed to his love of skincare as he is to wine and cheese covered snack foods. After working as an educator and trainer in the beauty industry, he joined the team at Beautytap to continue sharing his knowledge and passion for skincare and all things chok-chok. During his free time, he's been spotted in the wild bingeing Netflix shows, blasting K-pop while playing video games, or (much more rarely) leaving his hovel to venture forth in search of cocktails and Korean BBQ.
---
Comments