Transport Yourself With These Japanese Beauty Rituals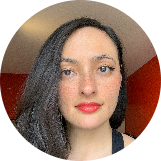 Marieve Inoue
Jun 11, 2020
---
Given boarding a flight to Narita is off the table for now, here are some of the inspiring ways to bring the allure of Japan into your home. 
---
Like everyone else, my plans for the next few months have either been cancelled or put on pause. The biggest one: the six weeks I planned to spend in Japan, getting my yearly fix of favorite foods, hot spring dips, J-beauty shopping, and the many other indulgences I miss whenever I'm on this side of the Pacific.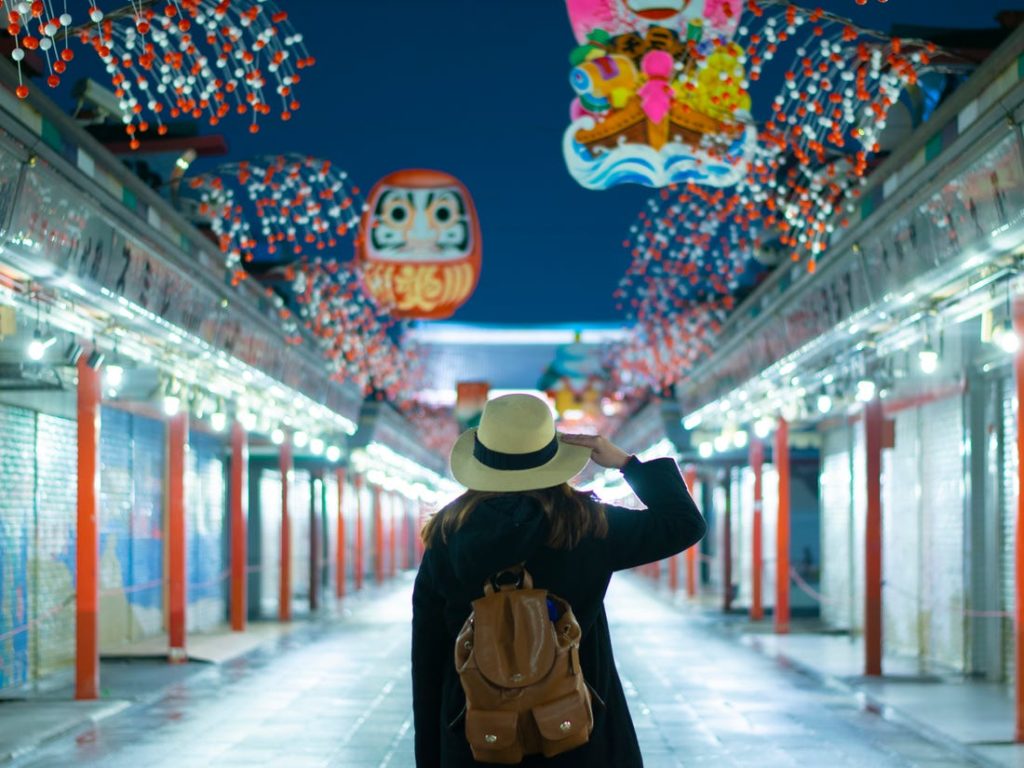 Luckily, I've developed strategies for bringing Japan-inspired touches to my life in North America, such as subscribing to TV Japan through my cable provider, regularly playing Taiko no Tatsujin (a crazy cute and addictive rhythm video game that's popular in Japanese arcades, but can also be played on certain home consoles), and, of course, Japanese beauty rituals that are easy to incorporate at home and instantly bring me back...
Adding Soaking Salts To Bath Water
If you've ever been to Japan (or maybe watched a lot of anime), you've likely noticed that bath time is a big deal there. A lot of people still go the sento (public bath house) even though they have a bath at home, and trips to the onsen (hot springs) are a regular activity for many Japanese. At home, a typical Japanese bathroom consists of an area with a sink and another one that is closed off with a shower door. It's in this actual "bath" room where you'll find a deep tub, as well as a shower and wash station next to it, which are usually equipped with a mirror, a low stool, and a shelf for storing shower essentials. No matter where you're bathing in Japan—the sento, onsen, or at home—the ritual is the same: first, wash up at the shower station and rinse off any soap or shampoo well before heading into the tub for a relaxing soak. That feeling of first stepping into the heavenly warm (or scorching, when at an onsen) water of a deep Japanese bath—that, is one of the things I most look forward to when I'm in Japan.
Unfortunately, standard North American baths usually aren't as deep (or as high-tech) as the Japanese counterparts. But, they still work. Adding a scoop or two of Japanese bath salts into the tub doesn't magically make it bigger, but the smell, feel, and color of the water helps bring the experience one step closer to bath time in Japan. Lavender, Yuzu or Japanese Cypress-scented Bath Roman Bath Salts do the trick. Some varieties even contain skincare-inspired ingredients like collagen, shea butter, hyaluronic acid, or ceramides for an extra boost. 
Scented Products Reminiscent Of Japan
As we know, scents can trigger vivid memories. And, the fragrant aroma of Kracie Naive Aloe Body Wash, which I find at my local Japanese cosmetics store, reminds me of Japan. Throw some Shiseido Tsubaki Shampoo and Conditioner into the mix, and I can almost hear the recognizable sound of a Japanese pedestrian traffic light on the street just outside my imaginary bathroom window. As a bonus, many of these products come in a bottle with a pump dispenser. Not only does this make them practical, but it's another small detail that transports me to Japan, where a lot of shampoos, conditioners, body washes, toners and sunscreens are packaged with a trusty pump.
Sheet Masking Often
Although sheet masking is something many people associate with K-beauty, I first discovered sheet masks in Japan, where they were a regular part of  skincare routines long before they infiltrated the West. When I'm missing Japan, I happily peel open my pack of 20 Melano CC Vitamin C Masks or one of my Lululun bundles, apply it carefully to my clean face, add a silicone sheet mask on top, light a scented candle, and relax for at least 20 minutes. Using my favorite Hadabisei Intensive Wrinkle Care under-eye sheet mask is another way I add a sprinkle of Japanese joy into my skincare routine. 
Grabbing Those High-Tech Beauty Tools
Although advanced anti-aging gadgets are now popular in North America, they've been big in Japan for many years now. I'm the proud owner of a Panasonic Memoto Este eye steaming mask (warm steam and a massage does wonders for tired and jet-lagged eyes). The other tool I use regularly and always reminds me of Japan is my kuru kuru dryer: this is a hair dryer with a brush on the end and has been around a lot longer than Dyson's admittedly effective-yet-pricey, Airwrap (although the latter does include a very innovative curling attachment). The Nanocare facial steamer is next on my most wanted list. Stroll into any electronics store in Japan and you'll  likely spend hours frolicking in the beauty tech aisles, marveling over everything from never-before-seen facial rollers and heated lash curlers to leg massagers and wireless hair straighteners. It's endless fun. Can't wait to return!
One of the top Japanese recommendations by Beauty Advisors (aestheticians, makeup artists, facialists, and beauty professionals) is the Sekkisei White Powder Wash. It's great for travel because it's in powder form.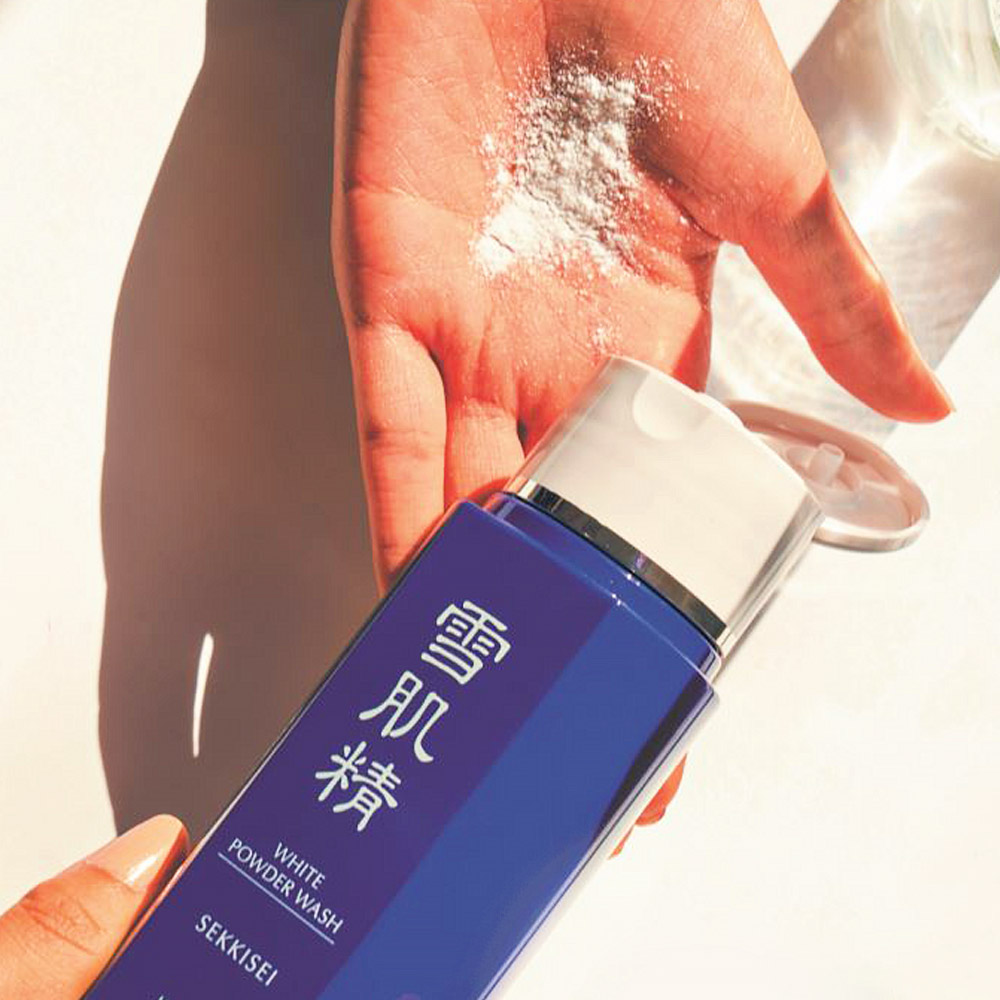 ---
Author: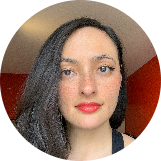 Marieve Inoue
Mariève has been writing about beauty online and in print for over 10 years. Half-Canadian and half-Japanese, she loves that being a freelance beauty writer gives her the opportunity to explore the cosmetics landscape from Montreal all the way to Tokyo. Also on her mind at any given moment: cats, music, figure skating, food, and her next trip to Japan. You can find her (and her beauty illustrations!) on Instagram at @by.minoue.
---
Comments