Epicuren Discovery® Has Arrived: The Legendary, Natural Skin Care Brand Coveted Around The World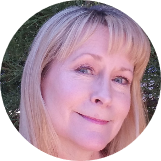 Tracy Teel
Jul 30, 2020
---
Stroll the aisles of your local grocery, drug, or retail store, and you'll likely find dozens of brands touting themselves as "organic" or "natural." In the world of beauty, the term has achieved cult-like status, but the FDA does not have regulations for either of these terms, and many brands simply don't live up to consumer expectations.
---
After being disappointed by more than a few clean, wellness brands, I was overjoyed to find Epicuren Discovery®. They are early pioneers in natural skincare, use only the purest ingredients possible along with certified organics, and continue to develop innovative products under CEO Mike Lohrman's direction. Their product formulations are also based on decades-long pharmaceutical enzyme research involving individuals with severe skin damage, including those with burns as well as toxic or environmental damage.
Metadermabolic Enzymes™ Are Key
If enzymes sound scary to you, don't be alarmed. They're nature's little helpers and are present in all living things. Pineapple and papaya fruit enzymes help the body gently slough off dead skin. Protein enzymes, on the other hand, nourish and encourage skin to improve itself, which is why Epicuren includes them in four products in their coveted six-step system. According to Epicuren's founder and late CEO, Colleen Lohrman, "This enzyme is a protein that is combined with a water-born solution of B vitamins to create 'a protein with intelligence.' The Metadermabolic Enzyme encourages the skin to self-rejuvenate, similarly to how aerobic exercise supports your metabolism."
Apricot Cream Cleanser
(Click below picture to shop)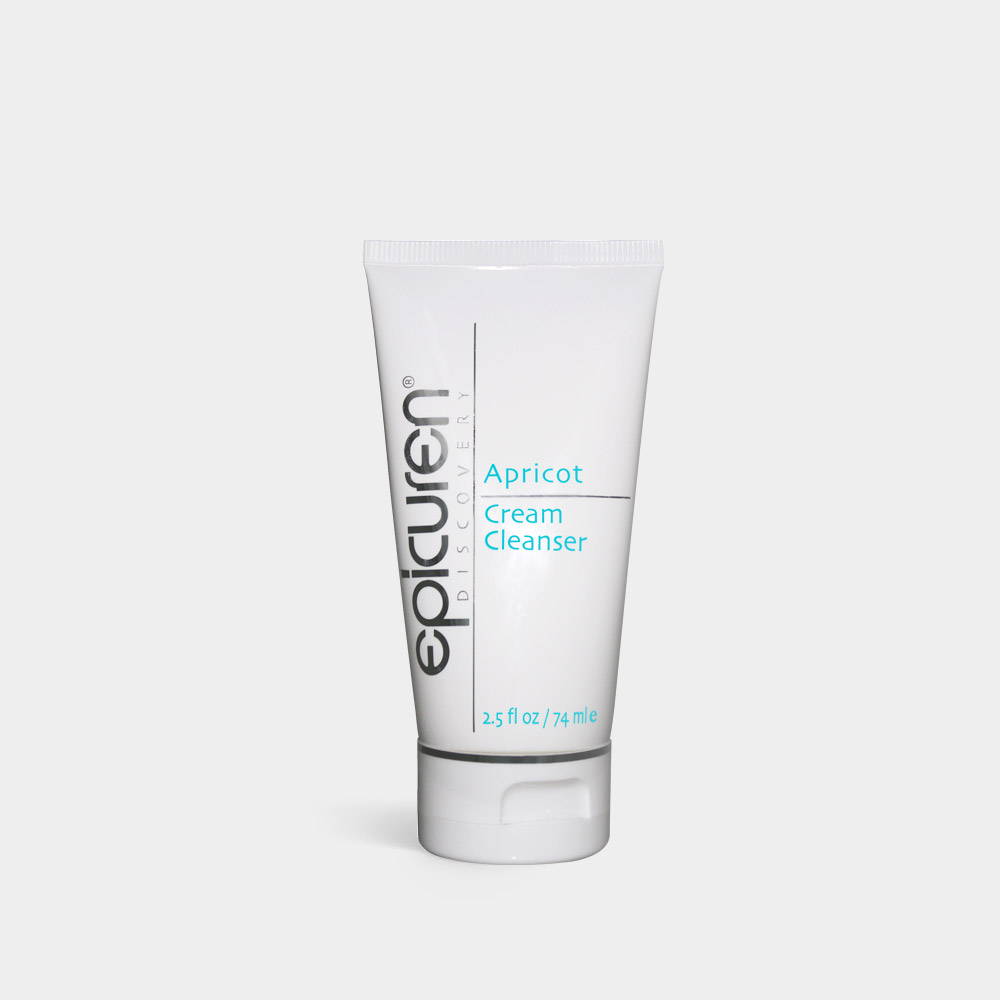 If you've never used a cream cleanser, tuning out the little voice in your head that says, "Clean skin can't possibly feel moist, soft and supple" might be a challenge. The Apricot Cream Cleanser contains a carefully crafted cocktail of oils, including apricot, safflower, avocado, and rice bran, so it feels decadent on the skin, yet still cleans beautifully. At first whiff, the cleanser reminds me of freshly picked apricots. It breaks down makeup and sunscreen equally well when used like a cleansing balm or as a traditional second cleanser.
Apricot Facial Scrub
(Click below picture to shop)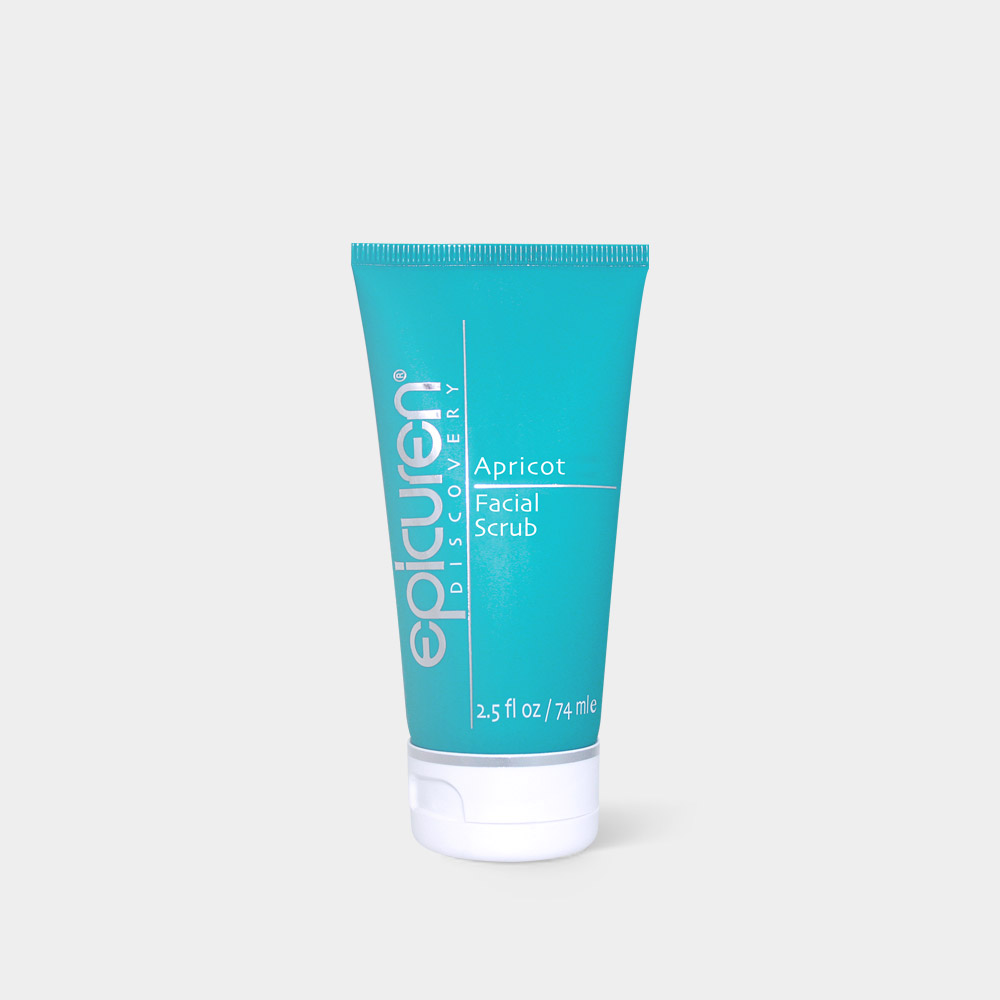 Given that I shy away from physical exfoliants, I was mildly nervous about trying Epicuren's Apricot Facial Scrub. Since prescription tretinoin (Retin A) plays a prominent role in my antiaging routine, I stopped using it for seven days before trying out Epicuren's product. Let me make this statement super clear: this "scrub" is unbelievably gentle and a far cry from that nasty drugstore stuff we should all avoid. Ground, polished apricot seeds and walnut shells are combined in a soft cream base with avena sativa (oat) kernel meal, a calming, soothing, moisturizing ingredient we love in skincare as well as a great DIY ingredient for relieving sunburns. This little blue tube now lives in my shower, which means my husband is probably secretly using it as well.
Skin Conditioner Enzyme Toner
Every skin care routine should contain a good pH-balancing toner, and I enjoyed the slightly savory sage and rosemary scent of the Skin Conditioner Enzyme Toner, especially in the evening before making dinner. The pump dispenses the exact amount needed to treat your entire face (about the size of a nickel), and the product absorbs quickly, which is a real blessing for busy mornings. Swiping it around the face along with the neck and décolleté feels refreshing and provides an added dose of gentle cleaning without stripping the skin.
Enzyme Concentrate Vitamin Protein Complex
Epicuren® devotees have dubbed this vitamin-rich gem "Liquid Gold," and it has one of the most unique consistencies I've encountered as a skincare addict. I used one pump for my face and another for my neck and décolletage area. The oily consistency caught me off guard, but it absorbed right in after delicately pressing it into my skin. Designed to improve skin health, tone, and elasticity, this is a skin treasure you need to incorporate into your routine gradually – it's suggested to apply it 2-3 days a week at the beginning and then work up to daily usage after a couple of weeks. I like using it in the morning, and recommend using your BHA, AHA, and retinoid products at night.
Gel Plus Enzyme Protein Gel
Although the Gel Plus Enzyme Protein Gel can be used as a standalone product, I highly recommend following Epicuren's guidance and using it immediately after the Enzyme Concentrate Vitamin Protein Complex. The gel has an instant tightening effect, nothing crazy or uncomfortable feeling, and helps seal in all the goodness from the Enzyme Concentrate. You'll want to apply moisturizer after this because it remains slightly tacky. Just press your palm against your cheek, and when the skin stretches as you attempt to pull your hand away, you're ready for moisturizer. Honestly, I found this step very entertaining and enjoyed the suddenly springy bounciness my cheeks had and the way my jawline looked – firm and defined.
CXC Vitamin C Complex
I've had vitamin C products in my arsenal for 20+ years. One of my pet peeves is the "hot dog water" smell that makes me question whether the benefits outweigh the assault on my olfactory system. Epicuren solved that problem instantly! The CXC Vitamin C Complex is a lightweight, citrus-y smelling emulsion that contains three forms of vitamin C: ascorbyl glucoside, sodium ascorbyl phosphate, and tetrahexyldecyl ascorbate (THDA), which is oil-soluble and non-irritating. I've used the CXC in both my a.m. and p.m. routines and found it equally hydrating when topped with their Facial Emulsion Enzyme Moisturizer.
Facial Emulsion Enzyme Moisturizer
(Click below picture to shop)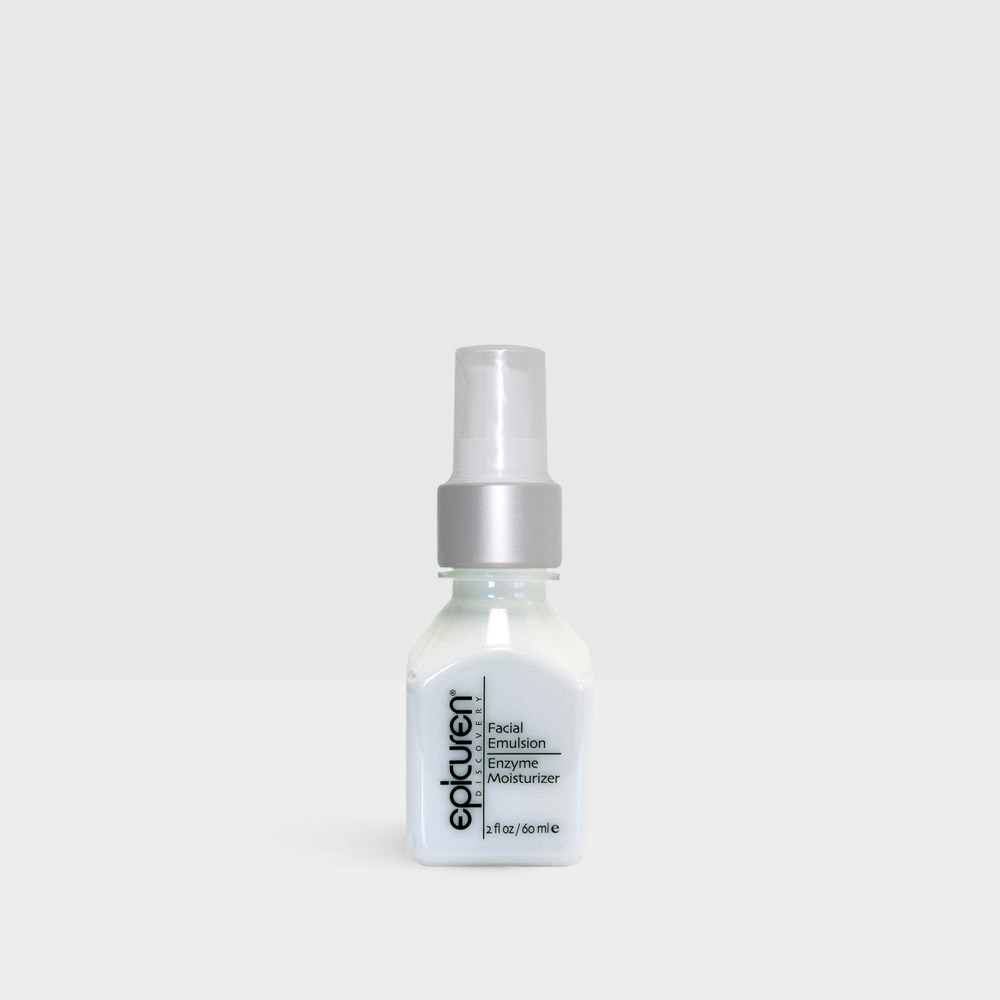 Initially, I thought this moisturizer would not be hydrating enough for my normal-to-dry skin. Wrong. If you have very dry skin, this may not work for you, but for normal-to-combination skin, this will be a winner. For daytime, I love how quickly it absorbed. In the evening, the emulsion provided ample hydration when layered over the CXC Vitamin C Complex, but in cooler fall and winter weather, I will probably require something a bit heavier. Time will tell.
Defend & Balance Tinted Mineral Sunscreen SPF 50
This review would been utterly incomplete if I didn't mention my undying love of Epicuren's Defend & Balance Tinted Mineral Sunscreen. I've been using this reef-safe, physical sunscreen/CC cream since it debuted in May and am nearing the end of my second bottle. It completely eliminated my need for light coverage foundation because it auto-adjusts to my skin tone and blurs imperfections beautifully. When freshly applied, it has a very slight white cast, which disappears completely within seconds. The fact that it's formulated without oxybenzone and octinoxate – two ingredients which can harm and potentially kill marine coral – seals the deal for me. This is the cherry on top of the sundae.
Zinc Oxide Perfecting Sunscreen SPF 27
(Click below picture to shop)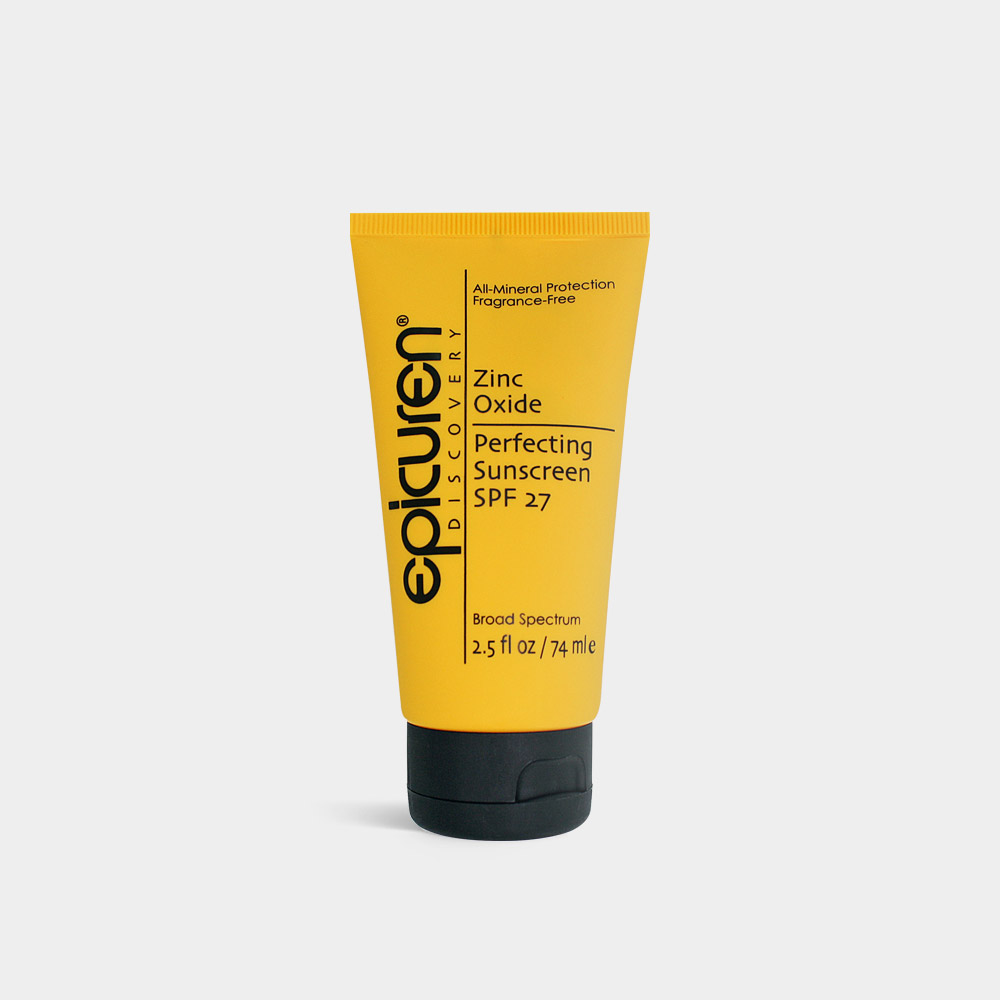 While I'm smitten with the Defend & Balance above, this lightweight sunscreen is also a gift and ideal for those who prefer something non-tinted. Zinc Oxide based, it can be used on both the face and body, blends in quickly and easily without a white cast and contains powerful antioxidants (radish, sunflower and meadowfoam seed oils) said to help with hyperpigmentation and also helps even skin tone – in other words, this is a slam dunk for year-round, daily use.
Tropical Lave Body Cleanser
(Click below picture to shop)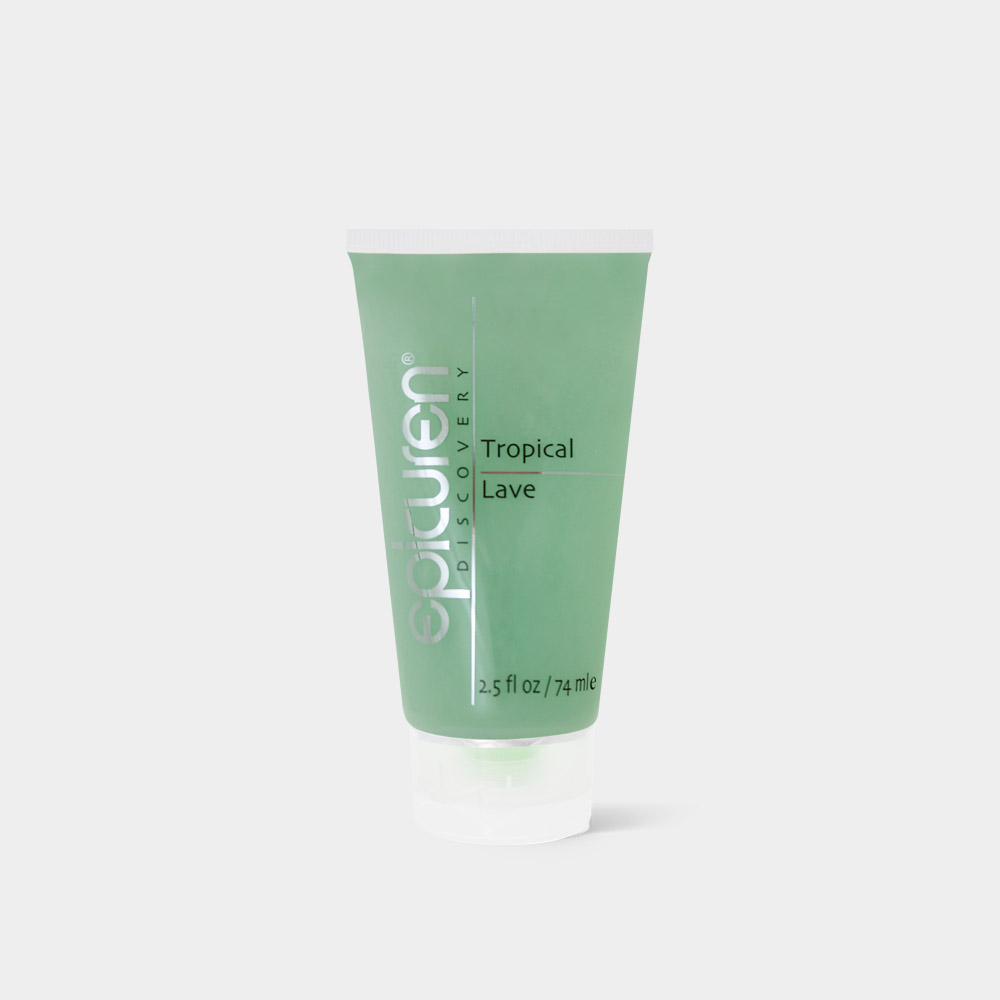 While traveling to exotic destinations is on hold for now, transport yourself from the safety of your very own bath or shower with this luxurious yet supremely gentle body wash. Infused with guava, mango, papaya, and passionflower extracts the alluring scent will whisk you away to a deserted island – just what the doctor ordered!
---
Author: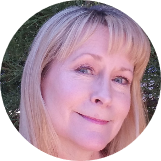 Tracy Teel
Tracy Ann Teel is a full-time freelance writer and the owner of Finesse Writing and Editing LLC. She's a tutorial writer for San Francisco Globe's beauty platform, FierceLeague.com, covering everything from skin and hair care to makeup and nail art. She writes for skincare companies, dermatologists, and cosmetic surgeons, and proudly taught at her MFA alma mater, the University of California Irvine, as a member of their adjunct faculty in English. She's been a textbook reviewer for Prentice Hall, been recognized three consecutive years in the Who's Who Among America's Teachers, and has written professionally for 30+ years. Her poetry chapbook Such Dust was published by Finishing Line Press, and her work has appeared in Alaska Quarterly Review, Rattle, Pearl, Kaleidoscope, and Lake Arrowhead Life.
---
Comments