World Renown Makeup Artist, Designer and Style Icon Joyce Bonelli Sits Down With Beautytap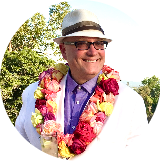 Robert Ell
Jul 29, 2020
---
Prepare for some undeniable inspo! In this two-part exclusive series, Joyce Bonelli, one of the most influential makeup artists in the world, opens up to Beautytap about her career, trade secrets, celebrity clients, family, and the business of launching her highly anticipated collection of luxury beauty essentials.
---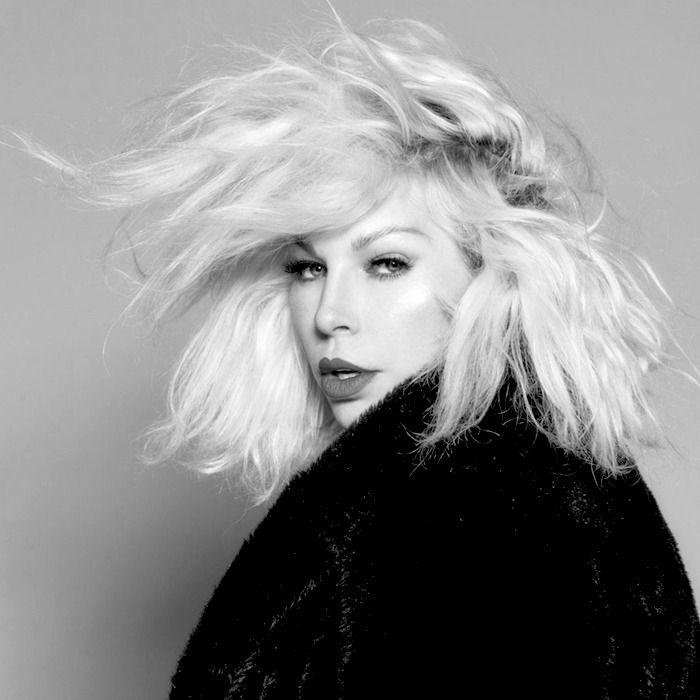 With her inimitable style, revered artistry and a jaw-dropping social media following, Joyce Bonelli is an international star herself. Upon first sight, one might not be able to tell the client from the artist. Bonelli is a driven, stunning, voluptuous creature with a keen eye for cool. It's a wonder how she spends most of her career working behind the camera and not in front.
Bonelli's client list reads like the Oscars Red Carpet: Jessica Alba, Salma Hayek, Chrissy Teigen, Kim, Kourtney and Khloe Kardashian and Kendall, Kylie and Kris Jenner, Nicki Minaj, Emily Ratajkowski, Lily Aldridge, Joan Smalls, Mariah Carey, Eva Longoria, Jessica Simpson, Hailey Baldwin, and Emma Roberts.
With each client, Bonelli pushes the envelope, implementing her innovative techniques in designing signature moments that transcend time. In this first part of our interview, Bonelli takes us on a journey through some of her most memorable looks while sharing a few of her coveted trade secrets.
KIM KARDASHIAN
One of the most famous and early defining moments of Bonelli's career was an Instagram post with Kim Kardashian that went viral.
JB: "Yeah, I would say the most defining moment was when Kim posted a photo of us. I was doing her makeup and she had the full-on contour with the white powder under it because it was how I would set it. It looked almost like stripes all over her face – it was on her nose and everywhere else I put it, like under the eye. I thought it was just so funny. Kim is so amazing like that, that she would actually share and post it. And, she of course, still looks so gorgeous, but to kinda get an insight through social media like that. People never would have fathomed that's how it's done. "
Although the Kardashian connection helped to solidify her place as an artist, Bonneli's demand and relationships with celebrities was already far reaching. Some of the world's most beautiful women have trusted their sacred faces to the imaginative hands of Bonelli. 
SALMA HAYEK
JB: "Salma is my favorite person I've ever worked with. Oh my gosh, she is just radiant. Even without makeup. She just has this spirit about her. Not only is she stunning, but you know who she is as a person. She's such a delight to be around and she literally is shining and her eyes sparkle. I love doing her eyes. She loves a Tom Ford eye pencil, just kind of smudged in there right along the waterline and lash line. It's not a look that's necessarily so in your face, but it makes the yellow in her eyes really pop by using an eggplant color or a light chocolate brown.  Whatever you put on her it's sultry, it's sexy and it's not about a specific color. She just wears makeup a certain way that is just elegant at all times, even if it's a shade where it's like, 'wait you want me to put what on you!?' Sometimes she will be like…'I just want a turquoise!' 
Beautytap Advisors (aestheticians, facialists, makeup artists, and beauty professionals) recommend this highlighter to make your eyes pop.
 JESSICA SIMPSON
JB: "I love to do a heavy smoky eye on Jessica. She wears a lot of makeup. It's interesting and she can handle a really smoky eye. It just looks gorgeous, sultry, sexy and I love doing that. Jessica has a great line of brushes. They are synthetic and they are great for application. I use them a lot for body make up, for eye shadow and everything else. She honestly has I think about 2000 brushes that you can choose from in different colors. It's almost as if you get to create your own make-up brush yourself. There are so many options."
CHRISSY TEIGEN 
JB: "Yes! Chrissy! I love doing her skin and her apples of her cheeks are like no one else. She can wear so much blush and highlight where it's like deep into the apples of the cheeks. I just go in on her face and I love it. She's got gorgeous skin!"
Beautytap Advisors (aestheticians, facialists, makeup artists, and beauty professionals) recommend this serum for glowing skin.
NICKI MINAJ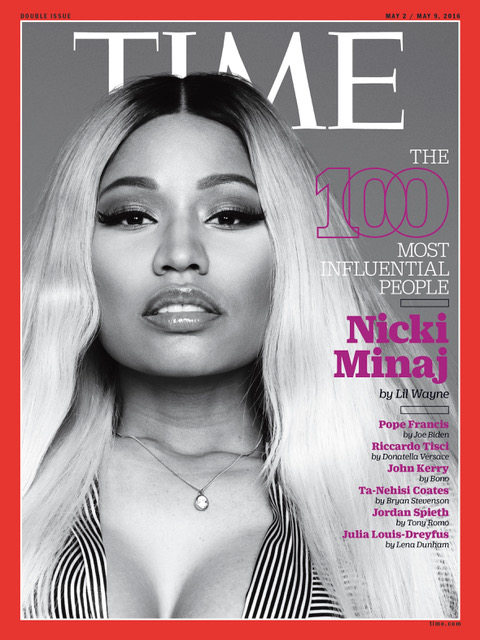 JB: "We worked together for a solid couple of years. I love to do on her what we did for the 100 Most Influential People, Time cover. I try to do minimal makeup because she is so gorgeous with no makeup. We kind of came up with a certain liner look and just a more neutral look. My thing is that I love mono chromatic skin and make up, period!"
"We always get together and say, 'let's try something different.'  I try to adjust for a client because we all don't want to look exactly the same, not that we do, but we want to have that, 'OH! This is MY signature vibe!' And, I love finding that with people. I feel like Nicki and I really nailed that.  It's fun whenever we do projects together. Now it's like…OK…'let's do something different,' but then it always ends up being our go-to. We just love our go-to look which is a really outrageous liner."
JB: "There was also an Elle cover with Nicki where I was like, "I'm not going to do this cover unless you let me do a no makeup look on you." Uh huh! And, that one is really something because I think it was the first time she had damp hair. Literally, I pulled the wig from Oscar James out of the FedEx box and I was like, "DON'T ANYBODY TOUCH IT!!" We glued it on her head. I did very minimal makeup and to me it was just an iconic moment for her because it was stripped down."
Beautytap Advisors (aestheticians, facialists, makeup artists, and beauty professionals) recommend this argan oil for naturally gorgeous hair.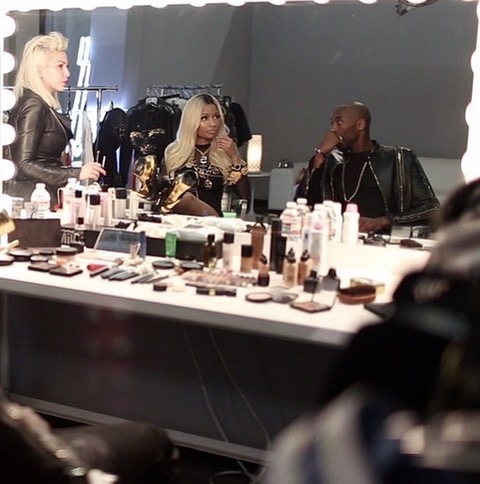 DOING IT FOR HERSELF
If you strip down Joyce Bonelli's body of work, you will find that she is one of the most trusted make-up artists around the globe. That trust and knowledge is invaluable to her clients and to her fan base, so it's perfectly fitting that Bonelli is about to launch her very own line of products as well.
Joyce Bonelli Cosm`etiques is Bonelli's line of beauty and makeup essentials expected to debut later this year after much anticipation. Her first previews of the line were in Paris and two of the products in her collection were unveiled to huge international buzz, The Glitter Mask and Glass Gloss. 
JB: "People have been asking me almost every day for over two years now about my glitter mask. It got like 30 billion viral hits! The other product, Glass Gloss, was created to put all over the models during the runway shows - their arms and legs and face and even hair. It gave an appearance of being dripping wet."
The look instantly created a worldwide frenzy and sent Instagram into a tizzy, but it was too early for consumers to be able to purchase the product. 
JB: "I'm being told in three months I will have product," she says." I'll be launching the Glitter Mask first and after that, a must-have serum, and then we'll do Glass Gloss and then it's going to be the eyebrow essential, the lash essential, you know! My whole line is based around every person's essential products. It basically cuts through all the bullshit and gets to the point and is the best of the best basically."  
Beautytap Advisors (aestheticians, facialists, makeup artists, and beauty professionals) recommend this diamond sheet mask (yes, it's soaked in real diamond powder!)
Beautytap will share all of the details once the official launch is announced!
While still maintaining a whirlwind career, Joyce is now also getting accustomed to her most cherished starring role as a real life... Housewife. As a mother of four, she is grateful for having more time with the kids and to take a pause, reflect and find balance.
JB: "Really, the most amazing thing is that I feel like I have lived nine lives. I was a single mom who was working 20-hour days. I was on tour with Nicki Minaj up until four days before having my son and then three days after, literally the third day after he was born, I was at the VMA's with Nicki. My family was like you're a crazy workaholic, you planned this, but, it was a natural birth. I think that hustle is what a lot of people relate to and what it really takes to make it in this industry."
Now, more than ever, we are all adjusting to the twists and turns life throws at us and doing the best we can each day. Bonelli shares her insights on keeping it together.
JB: "A lot of fans ask me, 'How do you balance?' Honestly the answer is, there really is no way to balance. You feel guilty about this. And, now I have four kids and I'm still doing a lot of different work: UNRAVEL, my makeup line, client shoots. Most of the people that know my story still ask me about balance and I feel like, it's just life. I don't have the answer to that yet."
---
Author: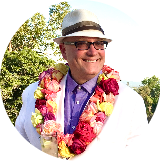 Robert Ell
Robert Ell has served as a Talent Executive and Producer in Hollywood for such world-wide media giants as E! Entertainment Television, The Style Network, TV Guide Channel, The Discovery Channel, AOL, NBC/Universal, and more. In addition, Ell has interviewed hundreds of the world's most famous celebrities including Julia Roberts, Brad Pitt, Celine Dion, Leonardo DiCaprio, Cameron Diaz, Jackie Chan, Harrison Ford, Janet Jackson, Jennifer Aniston, and more. Ell has served on the board of many charitable organizations and has produced charity fundraising events with Elton John, Elizabeth Taylor and others along with serving as a judge for The Miss Teen USA preliminaries. Robert Ell is also the owner and creator of ELLegant Creations LLC (www.ellegantcreations.com), a company that creates vintage-inspired hand glittered greeting cards and novelty gifts.
---
Comments