Suffering From Bumps and Breakouts Beneath Your Mask? Here's How To Clear It All Up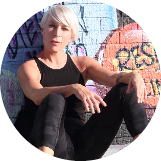 Amanda Fletcher
Sep 23, 2020
---
Cooler weather is arriving, but that doesn't mean we're free from "maskne." If your chin, cheeks, neck, and jawline are taking a beating after hours of mask-wearing, these doctor-recommended tips will help.
---
I'm a pretty religious mask wearer. Science aside, I wear a mask as a sign of respect for the people we've lost to COVID. That said, I have also been a life-long acne sufferer, so I knew from experience that it was only a matter of time before my skin started to revolt.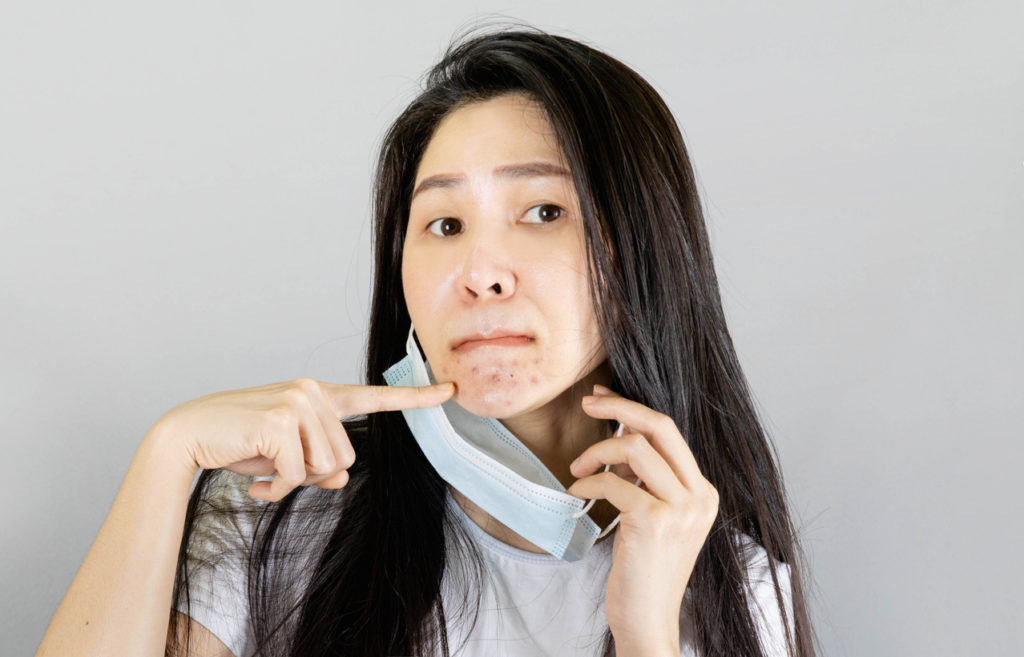 Wearing a mask through my daily workouts for the last few months has especially exacerbated the congestion I'm always fighting along my neck, chin, and jawline. I spoke with skincare maven and board-certified dermatologist, Dr. Ava Shamban for her sought-after advice. You may know Dr. Ava from her television appearances on Extreme Makeover and The Doctors. What you might not know is that she graduated from Harvard, she often serves as the principal investigator for clinical trials (including the new dynamic RHA - Resilient Hyaluronic Filler, launching this year), and she practices out of state-of-the-art offices in Santa Monica and Beverly Hills. With these red bumps continually popping up on my face, this expert advice couldn't have come at a better time.
 So, what's happening under there? 
According to Dr. Ava, our masks act to trap things like sweat, bacteria, and oil that would normally be eliminated through our normal dermal function. "Lots of our skin enemies are all just sitting there in close proximity, hovering or touching the epidermis for hours," she says. Combined with irritation created by the mask materials, our skin becomes more vulnerable to a number of conditions including clogged pores, inflammation, rash, acne, and chronic eczema or atopic dermatitis flare-ups.
So, what can we do about it? Well, before we get into general protocols, we should keep in mind that not every acne product is designed for darker skin. To avoid discoloration or post-inflammatory hyperpigmentation (PIH) those with melanin-rich skin should stick to benzoyl peroxide and salicylic acid to fight acne. "These are the top two ingredients on our AAD treatment guidelines for the simple reason that they are effective and have no side effects or negative outcomes," Dr. Ava says. Look for gels, micro-ionized formulas (which penetrate the dermis more effectively with less irritation), and time-released benzoyl peroxide. 
"Melanin rich patients do not need to buy or use the highest 10% solutions," adds Dr. Ava.  "The mid-range 5% should work just fine." Looking for a silver lining in all of this caution? "The mask can actually serve as an additional  'protective' barrier while these products are in use to avoid pigment issues."
Keeping this in mind, here are a few steps we can all use to keep our faces looking fresh once our masks come off.
Cut It Out - Eliminate bacteria with the right cleanser. "Look for products with triclosan, tea tree oil, or azelaic acid," says Dr. Ava.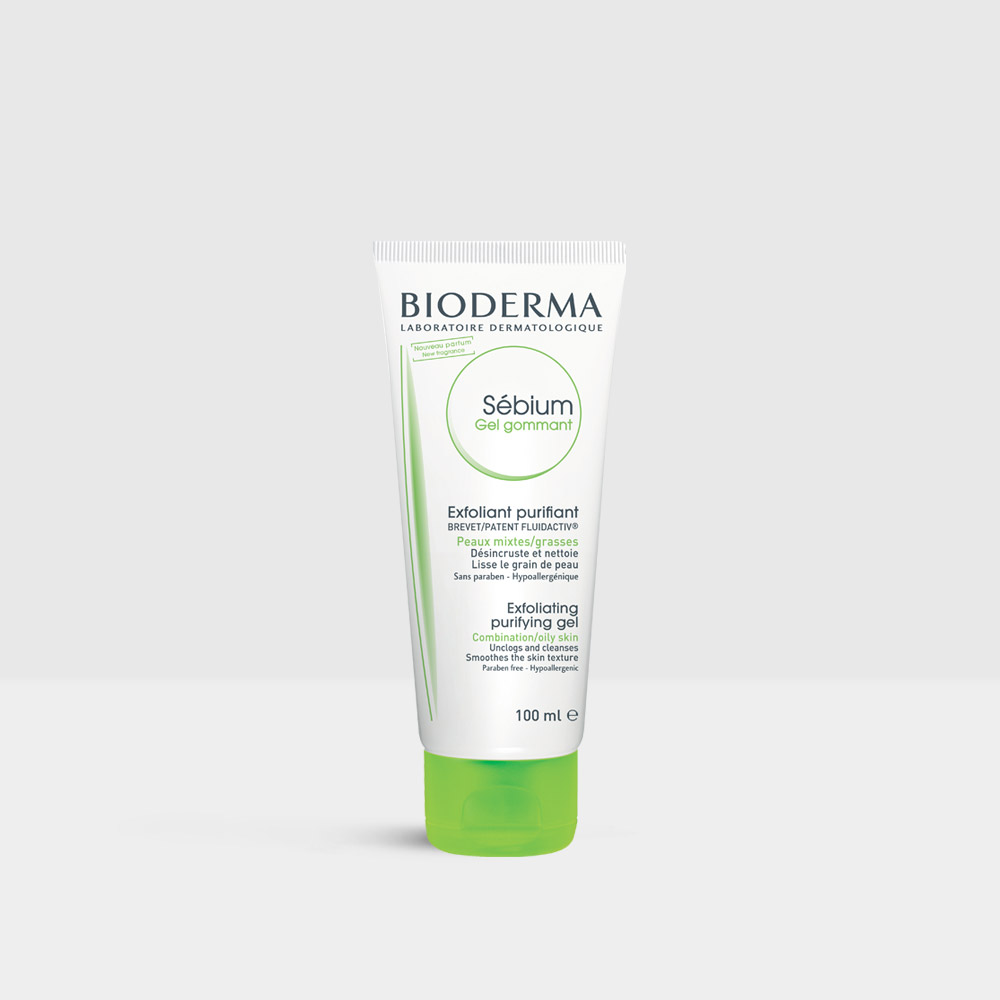 Peel It Off - Exfoliate those masked areas daily, especially the chin, with a multi-acid complex. Dr. Ava suggests skin better science AlphaRet Exfoliating Peel Pads. Another one to try is BIODERMA's Sebium Exfoliating Gel. And, not as intense as what Dr. Ava suggests, but still effective is the Whamisa Organic Flowers Peeling Finger Mitt.
Dab It On - Spot treat with the aforementioned benzoyl peroxide and salicylic acid products before using a toner. Dr. Ava likes Instytutum's Retinol Toner and COSRX AHA/BHA Clarifying Treatment Toner is another 
Let There Be Light - Considering that she incorporates 24 different lasers and light therapy devices into her dermatological practice, it is no wonder that Dr. Ava suggests using an at-home light therapy device. Her recommendation: "Neutrogena's Light Therapy Acne Spot Treatment with red and blue lights targets inflammation and bacteria."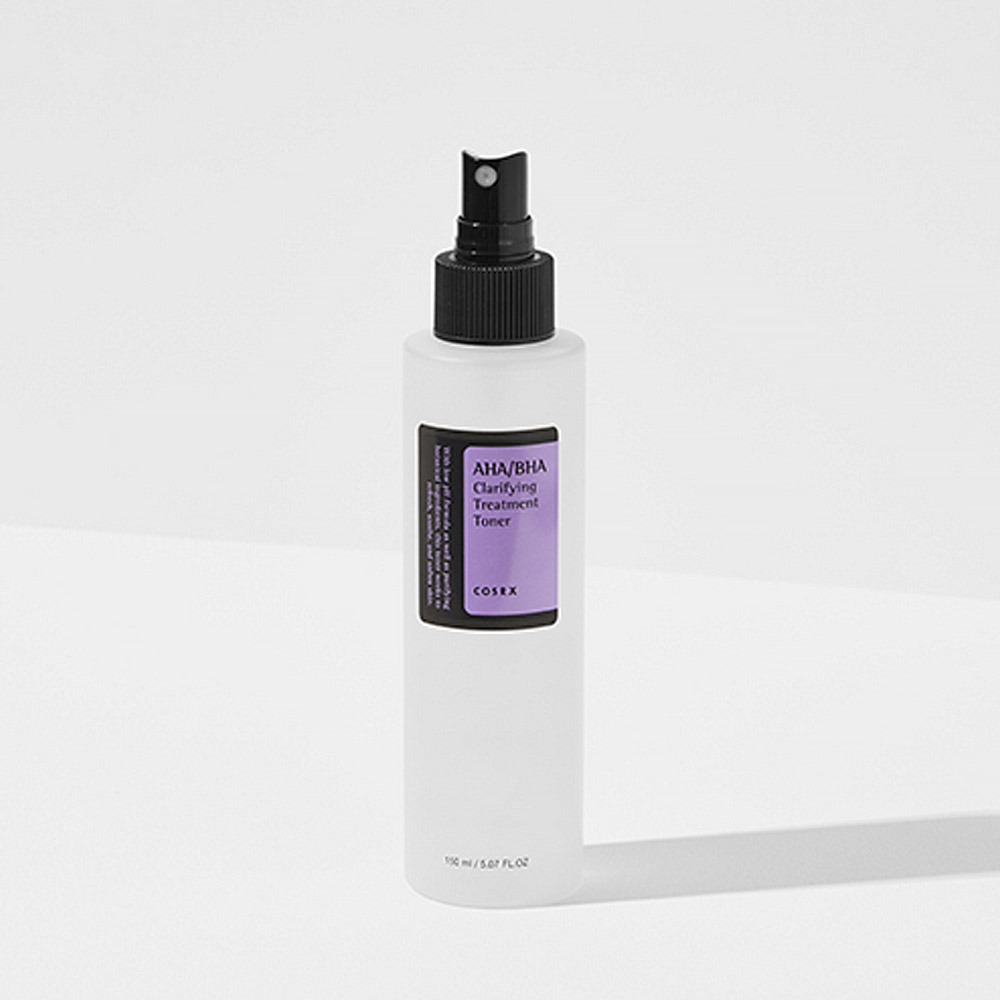 Clean It Up - Your diet that is. Dr. Ava recommends cutting out dairy. "Milk products have an abundance of growth hormones [IGF-1] which causes both insulin spikes and increases hormone production, a high contributory factor to acne as well as inflammation," she says.  "Dairy also causes excess sebum production, and acts as a binder in the cells, so it contributes to more clogged pores and a greater breeding ground for bacteria growth." So, I'm going to find another way to get my probiotics along with switching out my milk alternatives, because according to Dr. Ava, soy and almonds are both very high in estrogen, which can create a hormone cocktail that may ultimately have the same effect on your system as a cow or goat milk. Time to reimagine that smoothie recipe. 
Stick It Out - Sunscreen is still a requirement, even with your mask. Dr. Ava recommends sticking to a stick style SPF or other oil-free sunscreens like Neutrogena's Sheer Zinc Sunscreen Stick. Raw Love Sunscreen is another solid choice and, with around 10 clean ingredients, it's also one of the most natural sunscreens available.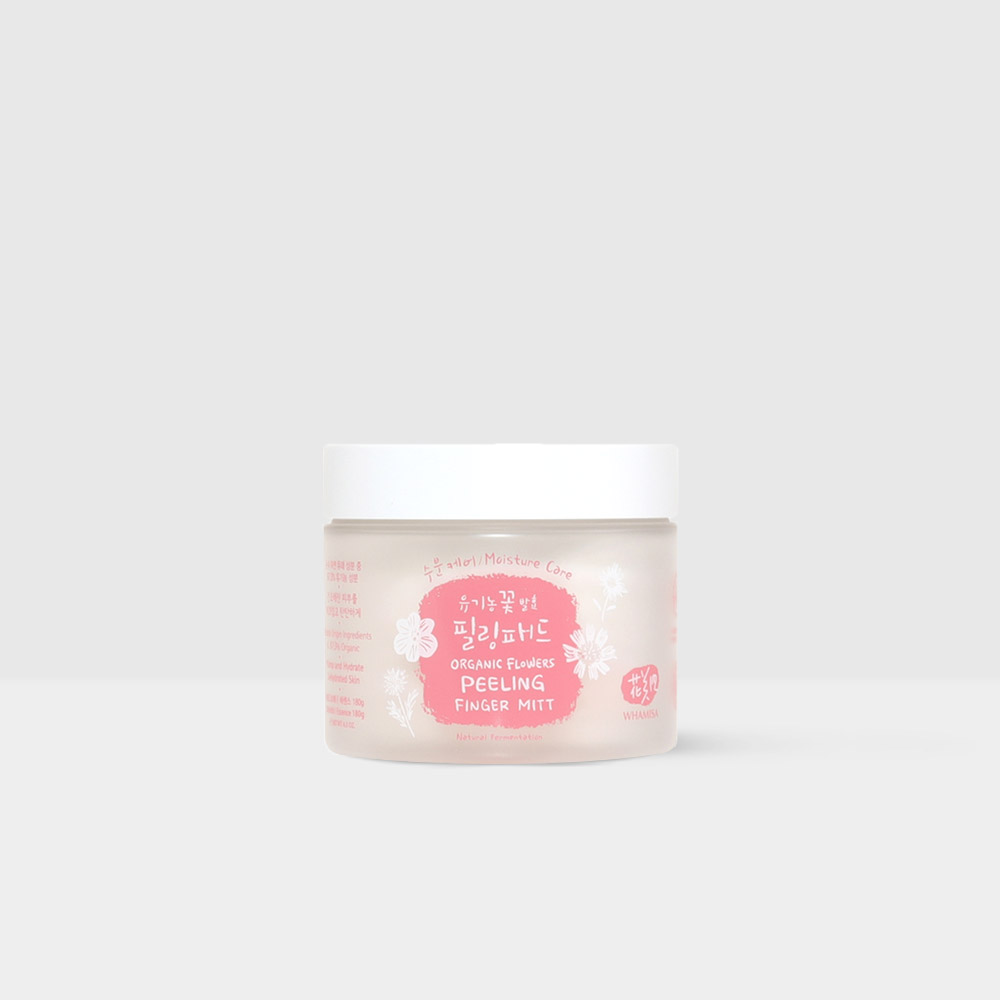 Roll With It - After cleansing, try an iced roller to eliminate redness and inflammation.
Go Natural - Both with your face and with your fibers. Yes, the skin needs to breathe, but lighter, serum-based formulations can provide a barrier between harmful bacteria and the skin's surface. "Find great multi-tasking products that are full of skin-loving ingredients like antioxidants, minerals, peptides, and even some of the acids," Dr. Ava says. And, recent studies have shown that the most effective masks to fight virus contamination are also the best bet for your skin - those made from 100% cotton with visibly raised fibers. Just be sure your mask is made from tightly woven cotton and creates a strong seal around the edges. 
The Air Queen Nano Mask is comfortable, effective, a doctor recommended favorite and stylish to boot.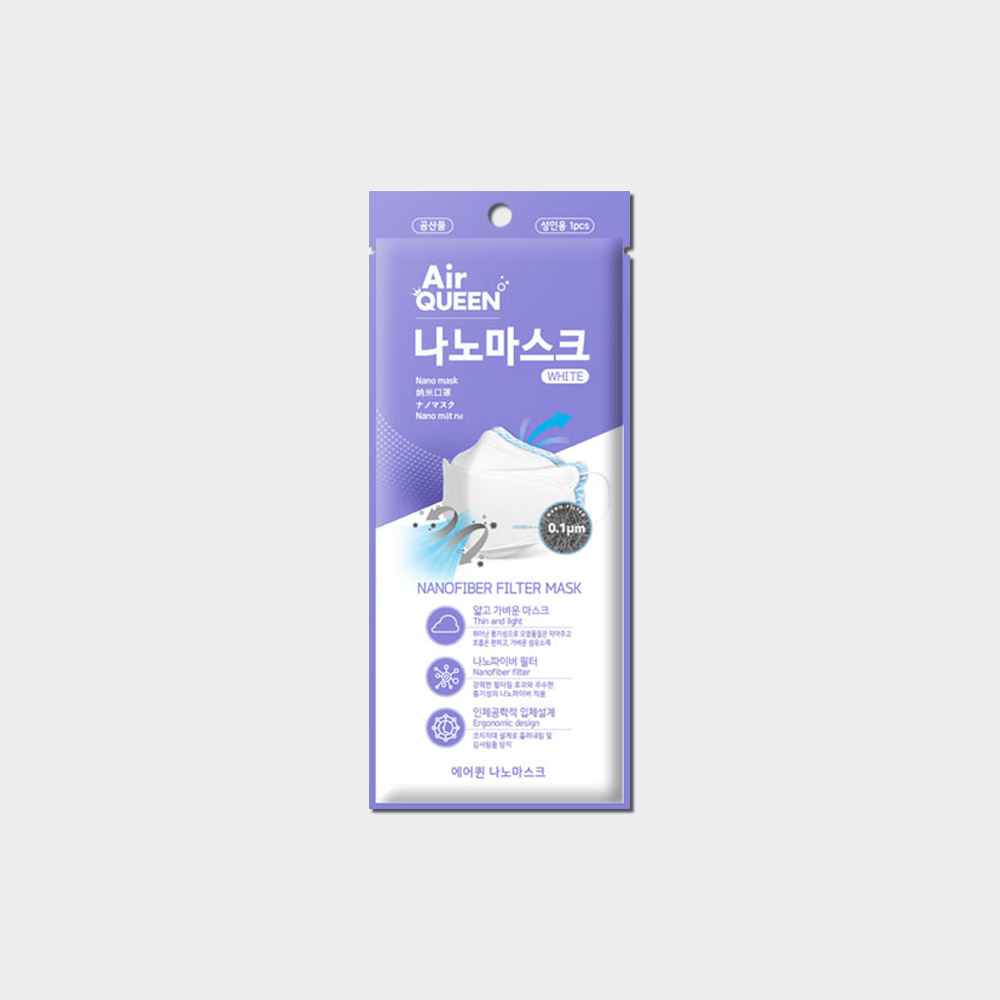 Above all, keep it clean. This applies to your hands, your face, and your mask.  Dr. Ava recommends either tossing your disposable masks after every use or cleaning your mask daily with a gentle cleanser. And, if you're on the go, carry anti-bacterial wipes for your hands and your face, and use them every time you remove your mask. Can't wait to see all of your fresh faces on the other side of this.
---
Author: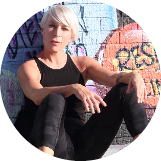 Amanda Fletcher
Amanda Fletcher is a writer, editor and coach whose personal focus is recovery and wellness. A prolific travel and freelance feature writer, her work has been published in the Los Angeles Review of Books, the Orange County Register, FAR & WIDE and many more. You can follow her story on Instagram @theamandafletcher and find her at http://amandafletcher.me
---
Comments