How to Get Hygge & Stay Cozy When It's, Uh, Less So Outside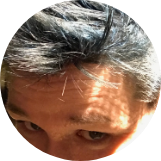 Jane Wilson-Moses
Jan 17, 2020
---
Because the upside of that Arctic blast? The perfect excuse to stay in and ensconce yourself in a fluffy blanket and a good book. Some tips on how to feel cozy when the weather outside is absolutely frightful.
---
Winter is coming. It's more than a catchphrase, it's the reality of living any place that has real seasons. There's a lot to dread — dry skin, darkness, cold — but dreading half the year is no way to live, so let's look on the bright side!
Cold weather is a wonderful excuse to celebrate one of my favorite feelings: the one you have when you come in from the cold. Being outside sucks (so carry some hand warmers for homeless folks!), but it comes with one real delight: walking into a warm place, shucking wet gear, and snuggling into whatever clothes, lighting, drinks, and blankets make you feel cozy.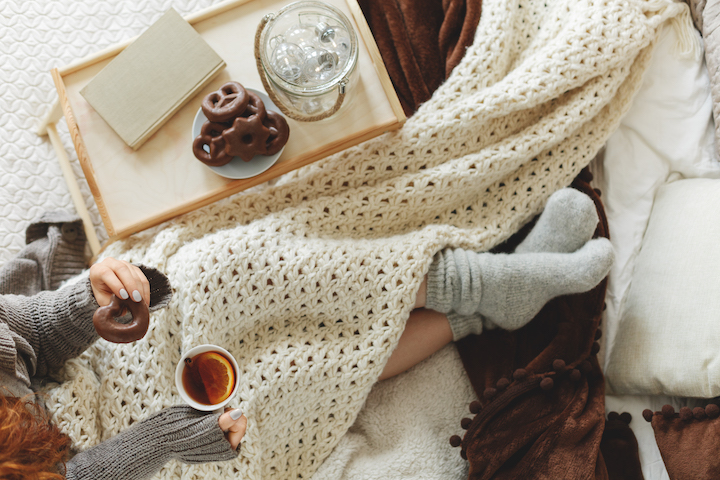 The Danes have a word for a certain kind of coziness: hygge. It's not surprising they'd have an advanced understanding of this concept, really, since their climate is cold and dark for much of the year. Hygge is much misrepresented by American media (sound familiar? Remember when everyone had to have a 10-step skincare routine?), and some companies have marketed products as if hygge can be bought, but I'm still glad the concept has made its way into my life.
What hygge really means, according to Meik Wiking (author of The Little Book of Hygge), is difficult to explain to people who don't live it. Its essential components include a contrast between in here (warm) and out there (cold); lighting that's warming and soft (especially candles); natural materials (like sheepskin, wool, ceramics, and wood); good company (a small number of people in a relaxed atmosphere); and a general sense of contentment, which may be influenced by time to rest and something good to eat. It is not about specific scents or products. It is not about anything that can be marketed. It's about feeling cozy and safe and warm.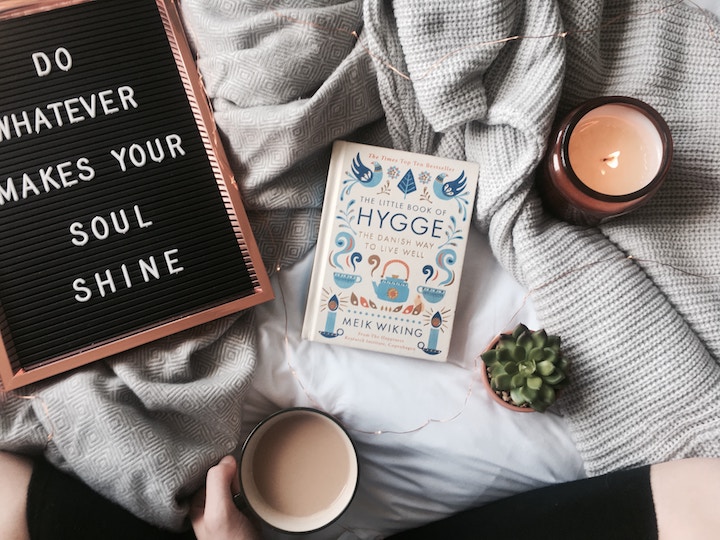 I don't know about you, but that sounds amazing to me.
Even before I heard of hygge I was building my life around it. My husband remarked once that by a few months after I moved in, there was a cozy space to sit in every room of the house: couches had blankets on them, chairs had tables nearby for cups of tea, pools of light would let a person read anywhere. Even the kitchen has a little pillowed nook. Combine my general orientation toward nesting with my intolerance of cold weather (Raynaud's disease is a b*!) and you get one sweet little winter-tight home.
Here are my suggestions for making your house cozy this winter.
Create soft spaces
Identify some places you'd like to be able to curl up and experience hygge, then start equipping those places with what they need. In my opinion every good seating area is soft, has a blanket and some pillows nearby, has an option for bright lighting or soft warm lighting (thrift store lamps are great for this), and has a small flat surface within arm's reach where a cup of tea could go. Additionally, I need to be able to put my feet up or if my back gives me trouble, so foot rests are a must.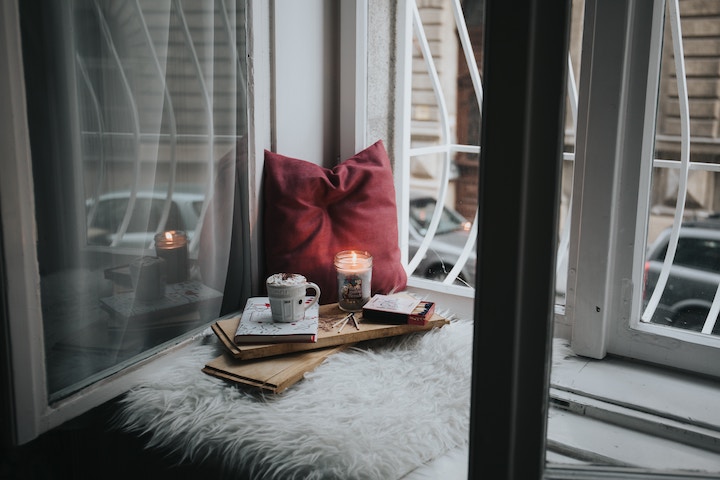 Buy some inexpensive candles
Yes, hygge can't be bought, but I don't keep bees. I've found a shop on Etsy that sells real beeswax tea lights made by monks. I'm charmed by that whole concept. Plus, when I light a few of them and set them in little ceramic dishes, the room starts to smell like honey.
Identify your favorite winter beverages
Me, I love hot tea. I drink it from a mason jar all day. I've got black teas for the morning, green and white teas for daytime, and a ton of herbal teas for whenever. I go to our electric kettle several times a day to heat water for my next cuppa. There's something so satisfying about drinking something warm and fruity while I'm snuggled up with a book.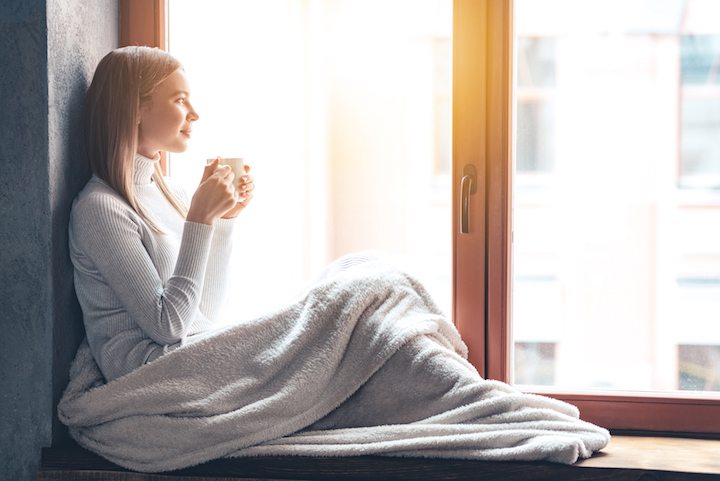 If tea isn't your thing, think of something else. Maybe you're into mulled wine, coffee, hot cider, or hot chocolate. Warm beverages and fireplaces used to keep people alive in winter, so there are lots of old traditional recipes — have fun figuring out your perfect drink!
Know yourself
Most of all, give some thought to this question: What makes you feel cozy? Obviously for me it's about heat, quiet, and a rest from high technology (scrolling through Instagram is fun, but I wouldn't call it hygge). Do you like to be warm? Do you like soft things? Or do you love the cool weather because you're finally comfortable? Maybe your cozy space should be by a window you can crack open.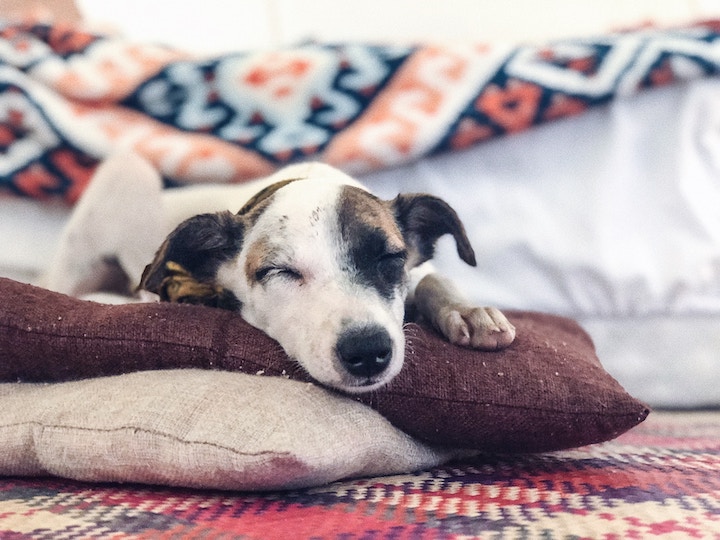 Whatever makes you feel cozy, that's what you should pursue. And it's nice to be able to communicate about it, too. I married a man who feels cozy when he brings his mandolin to a friend's house and plays bluegrass around a campfire. That's awesome, and for him I will go and listen (even though I need two jackets and sheepskin boots). I would rather bake some fresh rolls at home alone and then sample them while I read a mystery. Because we both know what we like best, we can each meet our own needs and also help take care of each other's.
Do you have cozy nooks around your house? What gives you that hygge feeling? Share your tips on how to feel cozy in the comments!
---
Author: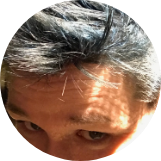 Jane Wilson-Moses
Jane takes a relaxed approach to beauty. Snail slime? Yes. Horse oil? Sure. Honey, flowers, and herbs? Bring 'em on — but one artificial smell and she is OUT. She loves her wrinkles and the sun but has finally conceded that sunscreen's a good idea. If you ever can't find her, start your search at the coziest place you can think of. She's probably there under a blanket with a book.
---
Comments