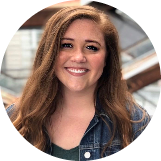 brittanyloggins
Oct 27, 2020
---
Get your spooky on with these wildly inventive Halloween makeup looks. 
---
Be the star of any haunted gathering, digital or not, with these inspired looks. Whether you're in search of something festive for a work-related Zoom or going all-out with a scary skeleton or spider motif, we have you covered with mega inspiration from top YouTubers and brands. Happy Haunting!
Galaxy Girl: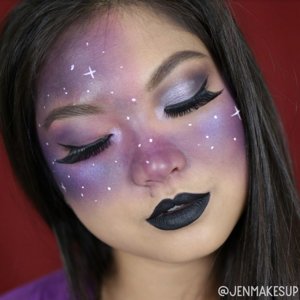 Jennifer Chang is known for sharing her super unique makeup styles on her YouTube and Instagram, and we're absolutely loving this galaxy-inspired look. Not only is it divinely festive, it's also ultra flattering. On her channel, Chang also demonstrates how you can create the look from home using eyeshadow palettes that you already have.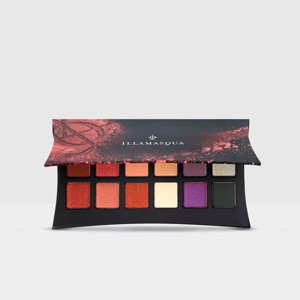 Neon Skull: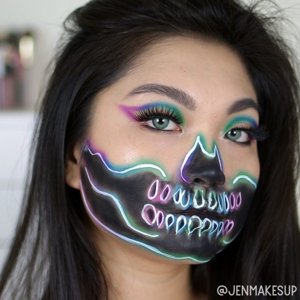 Here, Chang creates a buzzworthy neon skeleton look. Of course, she shows her viewers how to create the look from home on her YouTube channel. This would be a knock-out paired with an all-black outfit or even an 80s-inspired look of neon and bright colors galore.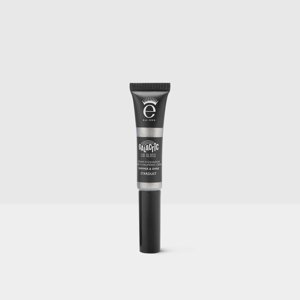 Spider Queen: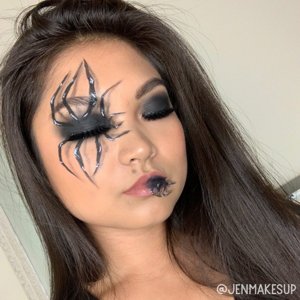 How outrageously fun is this "spiderful" look from Chang?! It's the ideal way to work a sexy, smoky eye into your costume. We love how she paired it with straight hair and a black top for an ultra memorable, spooky look. 
The Spookiest Skeleton: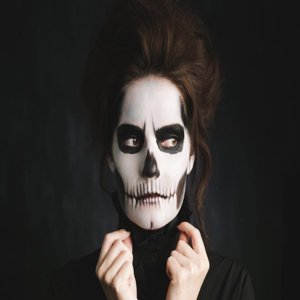 This haunting skeleton was created for the makeup brand Oxygenetix, which is also behind a coveted aloe-based primer they suggest using under any potentially drying Halloween makeup to protect your skin. We're loving the super voluminous hair paired with a simple, sleek black turtleneck for a fun and frightening Halloween look. 
"Euphoria"-Inspired Looks: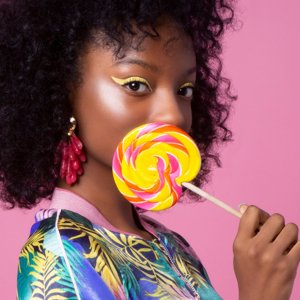 If you're obsessed with the HBO hit series, "Euphoria," you're going to love the following makeup looks inspired by the show. They were all created using the C'est Moi colorful Visionary Makeup Crayons, and they're as bright as they are playful. The best part is this look simply requires a highly pigmented, bright yellow eyeliner and an added dose of creativity with hair and costuming.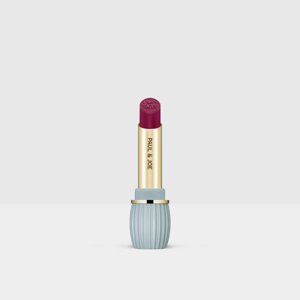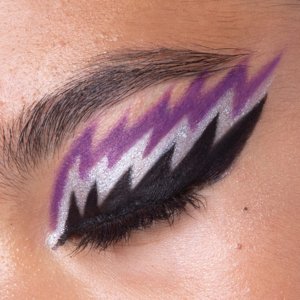 If you're hoping to do something a little more complex, this purple, black and metallic silver zigzag look is the perfect option. It's a combination of edgy, flattering, and festive.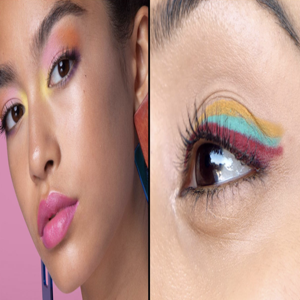 Both of these looks are perfectly understated enough to surprise your group on a work Zoom call. They are also easy to recreate by either layering the crayon colors or by blending them for something more subtle.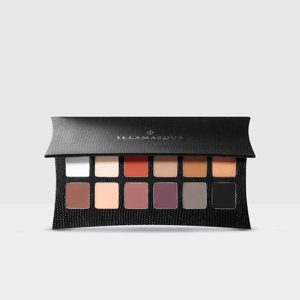 Comic Book Style Wonder Woman: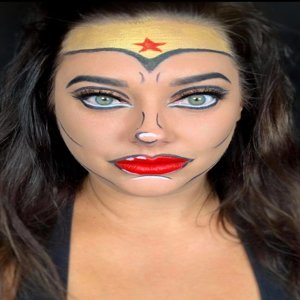 Amanda Reese created this look for the brand, SeneGence. We're loving how the harsh, comic-style lines are easy to replicate at home. Quite a statement maker!
---
Author: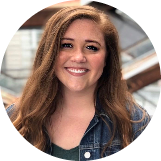 brittanyloggins
Brittany Loggins is a freelance lifestyle writer covering beauty, travel, and food. She is formerly a writer for TODAY.com and CBSNews.com.
---
Comments