Why Hyaluronic Acid Is One Of The Top Anti-Aging Ingredients (Part I)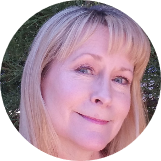 Tracy Teel
Oct 28, 2020
---
You may have heard a lot about Hyaluronic Acid. We're taking a deep dive into this anti-aging dynamo with a three-part story.
---
No one likes to think about aging but ignoring it won't stop it from happening. As far as skin aging goes, internal and external factors play a role. You can't control intrinsic skin aging, which affects every single organ in your body, but you can definitely reduce its external signs – specifically moisture retention – by cozying up to hyaluronic acid.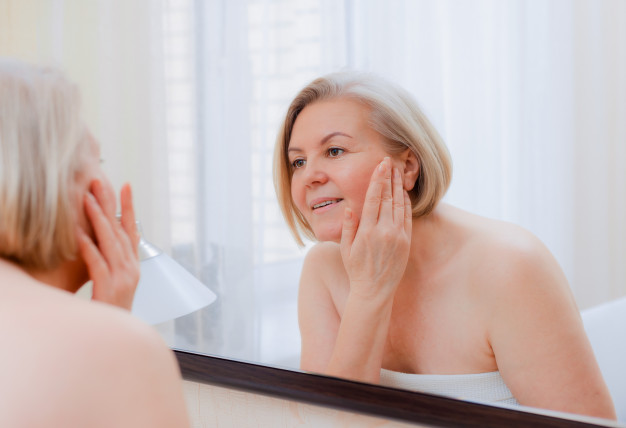 Strap Yourself In; It's Gonna Get Science-y
Whether you're a skincare enthusiast or are just developing your first real routine, getting familiar with hyaluronic acid is worth a few extra minutes of your leisure time. If you have an AHA (Alpha Hydroxy Acid) or BHA (Beta Hydroxy Acid) in your regimen, you may think that hyaluronic acid falls in the texture-changing or pore-cleansing category. It doesn't, but don't feel bad because the name is to blame. 
The Little Molecule With Superpower Strength
Hyaluronic Acid (HA) is an amazing glycosaminoglycan (GAG - which are found in all connective tissues) and have the ability to hold up to 1,000 times its weight in water. HA has skin-plumping benefits, and even though many liquid foundation products and setting powders list it among their ingredients, they won't give you stellar results or the best bang for your buck.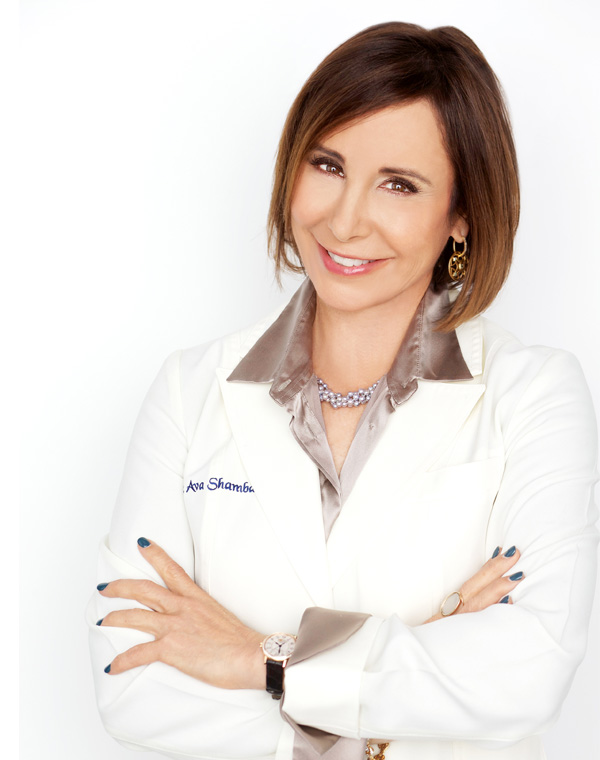 Board Certified Dermatologist, Ava Shamban, M.D., founder of SkinFive and AvaMD Clinics and co-host of The Gist, explains that our body naturally produces hyaluronic acid, "and the largest amounts are found in our skin and connective tissues. It's found in the extracellular matrix [aka] the space between the cells in the deeper part of the skin, known as the dermis." Collagen and collagen-making cells live there, too.  "In addition to providing structural support, HA's main function is to attract and retain water in the dermal tissues, thereby keeping them lubricated and moist while giving the skin its pleasing plumpness." 
Unfortunately, by the time most of us hit our 40s, our HA production decreases by as much as 50%, so finding ways to increase it makes solid skin-sense. Eating an antioxidant-rich diet filled with fresh fruits and vegetables benefits your entire body. But if your skin still needs more oomph, it's time to literally take matters into your own hands. 
Cream? Serum? Does It Really Matter?
Considering HA's popularity, it's no wonder manufacturers include it in all kinds of products. The best way to reap the benefits of topical hyaluronic acid, though, is to add a standalone serum to your skincare routine. You can find one at your local retail store, but Dr. Kay Durairaj, a board-certified cosmetic surgeon based in Pasadena and Beverly Hills, cautions that "Most drugstore and over-the-counter brands contain very low percentages, so it's important to look for products with pure hyaluronic acid," she advises. "Now more than ever when shopping for topical HA, consumers should be looking for serums."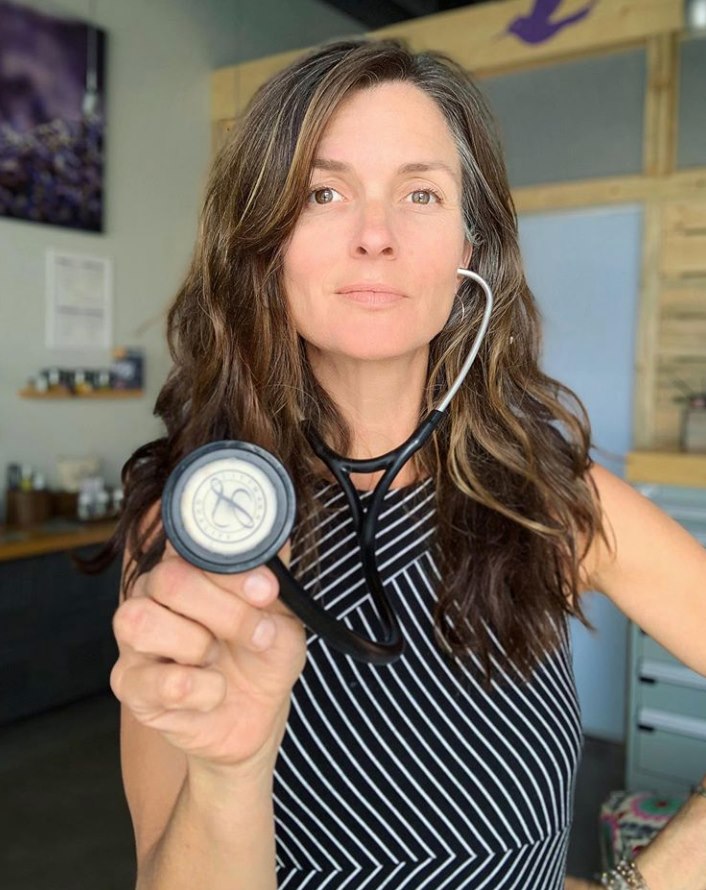 To further emphasize this, Sarah Villafranco, MD, the founder of Osmia Organics, a celebrity-loved, all-natural face and body care brand based in Colorado, explains, "Hyaluronic acid is soluble only in water, so you want to use it in a product that is formulated with some water."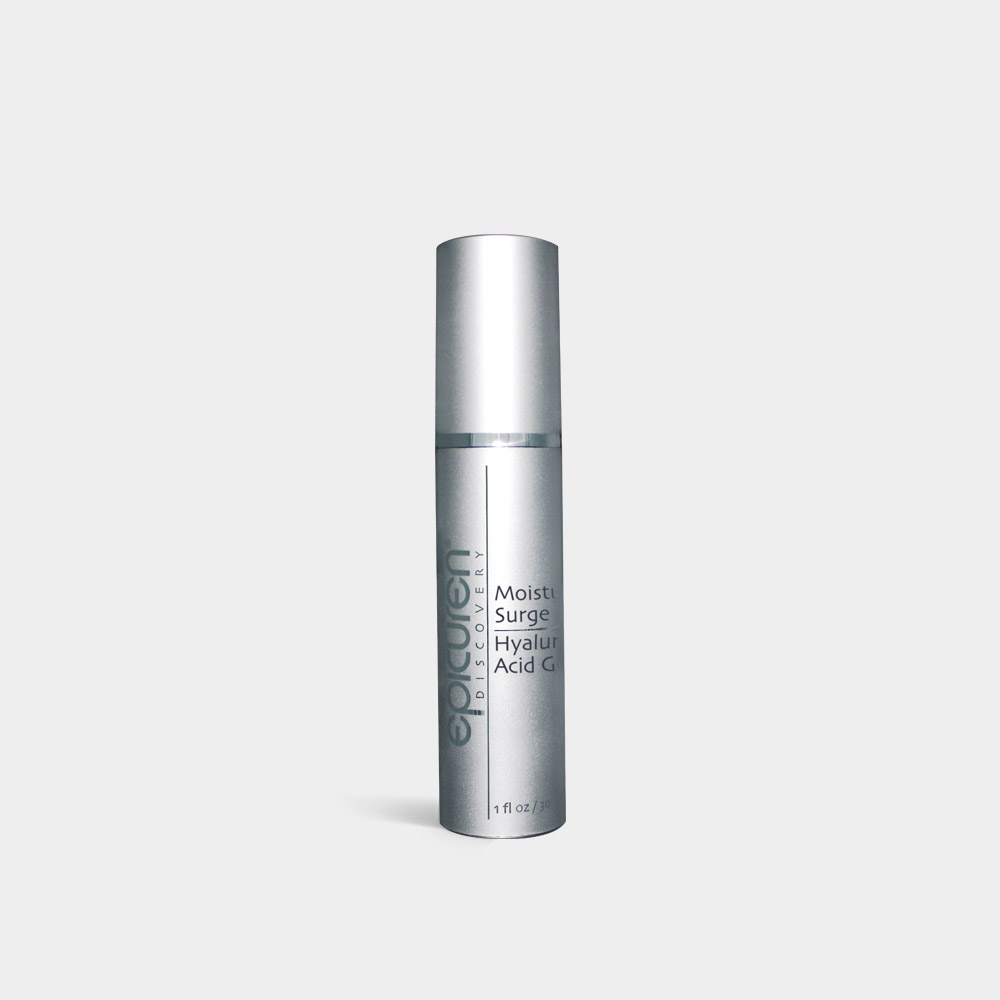 Beautytap's Beauty Experts (aestheticians, facialists, makeup artists, and hairdressers) recommend this hyaluronic acid by Epicuren. 
What To Look For On The Label
If scrutinizing skincare labels leaves your head spinning, always keep in mind that ingredients are listed according to concentration. "Drugstore products typically contain extremely low percentages of hyaluronic acid," Dr. Durairaj says. "At percentages as low as 1–2%, 98% of the bottle is water. Because of this, it's not going to be as effective as medical-grade skincare."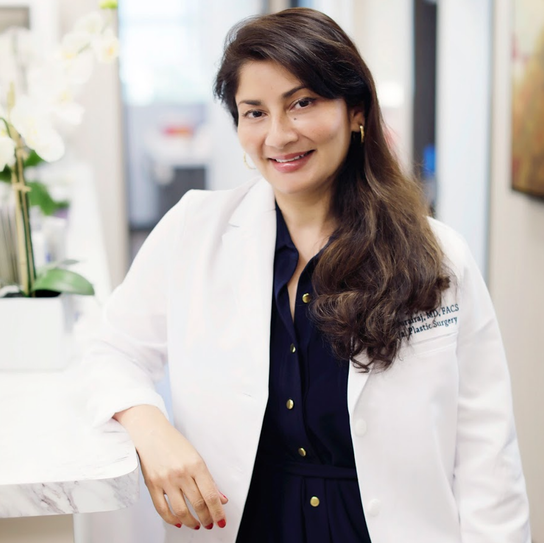 Labels often list the molecular weight, or density of the HA as well. Dr. Villafranco says that "high molecular weight HAs will sit on the stratum corneum (outer layer of the skin) and form a protective layer, whereas low molecular weight HAs will penetrate more deeply." So, if you're primarily focused on moisturizing the skin, according to Dr. Ava, "the high-molecular form of HA may have better efficiency in terms of hydrating effects than the low-molecular form of HA."
Want to learn how to find the best topical hyaluronic acid product for your skin and how to maximize your at-home results? Stay tuned for part two!
---
Author: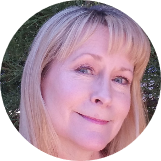 Tracy Teel
Tracy Ann Teel is a full-time freelance writer and the owner of Finesse Writing and Editing LLC. She's a tutorial writer for San Francisco Globe's beauty platform, FierceLeague.com, covering everything from skin and hair care to makeup and nail art. She writes for skincare companies, dermatologists, and cosmetic surgeons, and proudly taught at her MFA alma mater, the University of California Irvine, as a member of their adjunct faculty in English. She's been a textbook reviewer for Prentice Hall, been recognized three consecutive years in the Who's Who Among America's Teachers, and has written professionally for 30+ years. Her poetry chapbook Such Dust was published by Finishing Line Press, and her work has appeared in Alaska Quarterly Review, Rattle, Pearl, Kaleidoscope, and Lake Arrowhead Life.
---
Comments