Drugstore Vs. Doctor's Office: Is Professional Grade Skincare Really Better?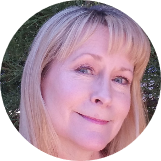 Tracy Teel
Oct 01, 2020
---
Top doctors and medical experts share the differences between professional skincare products and those found at drugstores and beauty emporiums.
---
If you created a new, groundbreaking skincare product – or improved on an existing one – you wouldn't just let it sit it on a shelf and assume people would know how to use it, would you? That's one of the key challenges when buying products directly from a retail source. Not only are they mass-marketed with generic instructions, but there's rarely anyone available with meaningful training and education should you have questions about ingredients, let alone someone to quiz on what to expect in terms of efficacy.
Drugstore Vs. Medical grade skincare?
There's an old saying, "In the land of the blind, the one-eyed man is king." Well, in a world of generic information, it's often difficult to find what you need without a guide. That's why we turned to the experts to get the scoop on professional-grade skincare. 
"I Want So-So Results That Take Years To Achieve," Said No One Ever
Let's be real. We want results, and we want them NOW. We're impatient, especially when it comes to correcting/remedying/changing something we dislike about ourselves. When purchasing skincare, we want at-home results similar to those achieved in a clinical setting. Unfortunately, expectations like that only lead to disappointment when a go-to product lacks a medical pedigree.
Jennifer Hollander, MSN, NP-C is a board-certified Nurse Practitioner
And, the disappointment happens to everyone. Board-certified nurse practitioner Jennifer Hollander explains, "As a consumer when I use something from Sephora or a drugstore, I see promising results in the first few days and weeks, and then it stops working. But when I use a professional product from a medical office, I trust them more because the products are backed by science, scientists, and manufacturers. Medical grade products are put through clinical trials and proven to be effective." 
Bargain Priced Skincare Isn't Always A Bargain
At first glance, drugstore products seem like a great value, and, honestly, there are bargains to be had. Some personal care products are rather utilitarian and may do an adequate job, but the "buy-dislike-toss-buy something else" cycle adds up over time. According to Dr. Kay Durairaj, a board-certified cosmetic surgeon based in Pasadena and Beverly Hills, "Any money patients save by purchasing a mass-market product over a professional product could cost them in the future, either by delivering little to no results or, worst-case scenario, causing an adverse reaction that requires them to see a dermatologist for help." 
Internationally Renowned Facial Plastic Surgeon and Head & Neck Surgeon, Dr. Kay Durairaj
While consumer brands are tested to ensure that they are safe and present minimal irritation risk, they're rarely strenuously studied for their effectiveness. "A professional product," on the other hand, "often has far more research backing the ingredients and claims than mass-market brands, which rely mostly on marketing and beauty trends to support their products. Professional brands work with revered experts in the skincare field, such as dermatologists, scientists, and doctors, to conduct clinical trials, monitor negative results, and collect data that proves the benefits of the product," adds Dr. Durairaj.
Better Ingredients, Better Combinations, Better Results
Remember that anti-aging serum you picked up while restocking face masks and hand sanitizer? It might be marginally effective, but the formula's active ingredients probably don't measure up to those in professional products. "It's like comparing McDonald's to a five-star steakhouse," Hollander says. "Medical-grade products include high-quality retinol, address aging skin, and have been clinically proven to increase skin cell turnover." 
Beau taime Hand Dr.gel ($5)
Instead of listing percentages, mass retailers rely on buzzwords to sell products. If you've read that vitamin C is good for brightening the skin or reducing hyperpigmentation (i.e. dark spots from healed acne or sun damage) you might not know which type of vitamin C offers the greatest benefits. For example, the most stable form of vitamin C is tetrahexyldecyl ascorbate (THDA). It's the least irritating of all the options, but many consumer brands find it cost-prohibitive, so they opt for other ingredients instead. 
The Most Effective Professional Brands Found On Beautytap And Beyond
Although purchasing most professional brands will require a dermatological appointment, Beautytap proudly carries Restorsea. The proprietary ingredients and technology in both its original and PRO lines helped the brand acquire more than 35 patents, and Beautytap is the only non-medical retailer where you can purchase this non-toxic, dermatology brand. Epicuren Discovery, another Beauty Advisor favorite, also has a professional line for certified aestheticians and is based on extensive pharmaceutical enzyme research. 
Epicuren Discovery, another Beauty Advisor favorite
Dr. Durairaj's practice carries Latisse®, SkinMedica®, Colorescience®, and Alastin Skincare® along with her own branded Brighten & Tighten Vitamin C serum, which contains a physician-strength combination of THDA, ascorbyl glucoside, and ascorbic acid to fade acne scars, melasma, and dark spots while supporting healthy collagen production. So, the difference in research and efficacy is quite measurable. 
Hollander's patients can choose from EltaMD®, Skinceuticals®, and Obagi®. Patients can also purchase board-certified facial plastic surgeon Dr. Ben Talei's AuraSilk  – a "natural healing, lightening, brightening oil blend with sun protection" which has been extensively researched and tested. 
Investing in a few medical-grade products instead of a slew of drugstore products will reduce the number of products in your routine.
By investing in a few medical-grade products instead of a slew of drugstore products," says Hollander, "you'll reduce the number of products in your routine. Once I reduced the number of products in my patient's routine, their skin changed and became less irritated and inflamed." 
---
Author: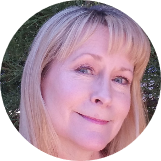 Tracy Teel
Tracy Ann Teel is a full-time freelance writer and the owner of Finesse Writing and Editing LLC. She's a tutorial writer for San Francisco Globe's beauty platform, FierceLeague.com, covering everything from skin and hair care to makeup and nail art. She writes for skincare companies, dermatologists, and cosmetic surgeons, and proudly taught at her MFA alma mater, the University of California Irvine, as a member of their adjunct faculty in English. She's been a textbook reviewer for Prentice Hall, been recognized three consecutive years in the Who's Who Among America's Teachers, and has written professionally for 30+ years. Her poetry chapbook Such Dust was published by Finishing Line Press, and her work has appeared in Alaska Quarterly Review, Rattle, Pearl, Kaleidoscope, and Lake Arrowhead Life.
---
Comments