These Early Black Friday Beauty Deals Will Knock Your Socks Off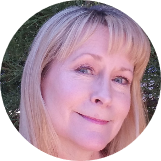 Tracy Teel
Nov 25, 2020
---
Get a jump on the Black Friday blitz with luxury beauty bundles filled with coveted products at irresistible prices. 
---
Depending on where you live, the weather outside may or may not be frightful, but finding an impressive gift for the skincare enthusiast on your list very well maybe. With online shopping being the number one method this season, there's no need to run all over town or stand in line –while social distancing, of course – for "doorbuster" deals. In addition to some of Beautytap's stellar year-round sets, we've curated these premium bundles, so you can treat yourself or that special someone on your list. 
Derma Delights Set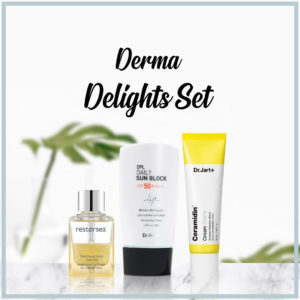 Ask any dermatologist what the best anti-aging product on the market is, and you'll probably hear the word, "sunscreen." If you're looking for medical-grade results at a fraction of the cost, look no further than this dermatology-inspired set. Nourish and protect your skin's moisture barrier year-round with Dr. Jart's Ceramidin Cream. Almost everyone can benefit from adding a derma-grade facial oil to their routine, and Restorsea's 24Kt Liquid Gold Face Oil balances sebum production, provides ample hydration and contains 3.4% Aquabeautine XL®, a patented non-toxic living enzyme that naturally exfoliates dead skin cells without causing irritation. And since using powerful skincare means protecting your skin from further damage, we're including Dr. Oracle's EPL Daily Sun Block, which was designed for immediate post-procedural use after laser treatments and chemical peels when the skin is at its most sensitive and vulnerable.
AZN Anti-Aging Rose Gold Gift Set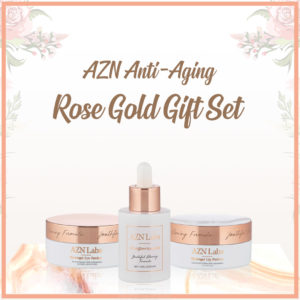 Whether you live in a busy, congested city or are concerned about the effects of pollution and free radicals on your skin's aging, AZN Labs has the cure. Dehydrated skin often lacks that youthful luster, but the AZN Labs Afterglow Ampoule will restore your skin's dewy glow with just one application. The secret? Three brightening, dark spot-fighting ingredients, including one of the world's most powerful antioxidants, astaxanthin, as well as licorice root and arbutin. Since the skin under the eyes is exceptionally fragile and prone to dehydration, the AZN Labs Hydrogel Eye Patches combine lipid-soluble astaxanthin with macadamia, sunflower seed, and camellia oils, which increases absorption for excellent results. And since lips need moisture to retain their plump appearance, this rosy set includes AZN Labs Hydrogel Lip Patches, which utilize sodium hyaluronate to bind water along with the same nourishing oils and astaxanthin found in the eye patches.
Stellar Staycation Set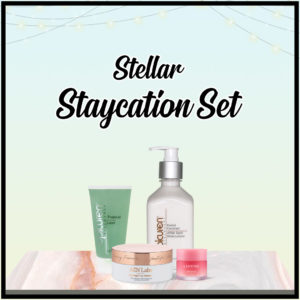 No one needs a reminder of vacation cancellations thanks to this year's pandemic, but everyone deserves to experience a stellar at-home self-care evening. This luxurious spa-centric set will wrap your body in tropical scents from head to toe. Epicuren Discovery's Tropical Lave Body Cleanser and Kukui Coconut After Bath moisturizer will whisk you away to an island paradise filled with the scent of papaya, passion fruit, and coconut. After your bath, apply AZN Labs Hydrogel Eye Patches for a burst of astaxanthin-infused, wrinkle-smoothing, collagen-boosting under-eye hydration. Round out your night with a firming, smoothing, berry-scented lip treatment from Laneige. You'll quickly learn why it's a cult favorite.
Not sure if these sets are appropriate for your gift recipient's skin type? Just ask your Verified Beauty Expert for guidance.

---
Author: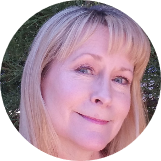 Tracy Teel
Tracy Ann Teel is a full-time freelance writer and the owner of Finesse Writing and Editing LLC. She's a tutorial writer for San Francisco Globe's beauty platform, FierceLeague.com, covering everything from skin and hair care to makeup and nail art. She writes for skincare companies, dermatologists, and cosmetic surgeons, and proudly taught at her MFA alma mater, the University of California Irvine, as a member of their adjunct faculty in English. She's been a textbook reviewer for Prentice Hall, been recognized three consecutive years in the Who's Who Among America's Teachers, and has written professionally for 30+ years. Her poetry chapbook Such Dust was published by Finishing Line Press, and her work has appeared in Alaska Quarterly Review, Rattle, Pearl, Kaleidoscope, and Lake Arrowhead Life.
---
Comments