How To Rejuvenate Skin and Hair After Surviving Breast Cancer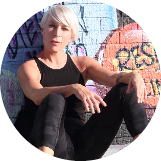 Amanda Fletcher
Nov 10, 2020
---
Beautytap contributor and breast cancer survivor, Amanda Fletcher speaks with a leading dermatologist about restoring hair and skin after battling breast cancer.
---
At 36 years old, I was in the best shape of my life. I was training clients at a boutique gym in Venice, California, I lived at the beach and I was eating organic. And, that's when I found a lump in my left breast. It was right before my birthday, and since I didn't want to spoil the celebration, I asked my general practitioner if we could wait for the biopsy.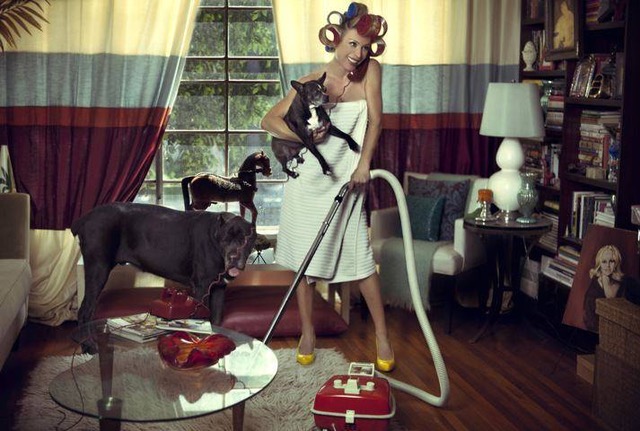 I was 37 when I was diagnosed with an aggressive form of breast cancer just one week later. After many misery martinis and consulting with several doctors, I decided to undergo a double mastectomy and six months of chemo. And, because I was so young, I opted for Lupron injections, which would induce a temporary menopause in order to protect my ovaries during treatment. This meant that on top of the effects of chemotherapy, I was having hot flashes, night sweats and mood swings, and it felt like my skin turned to parchment paper overnight.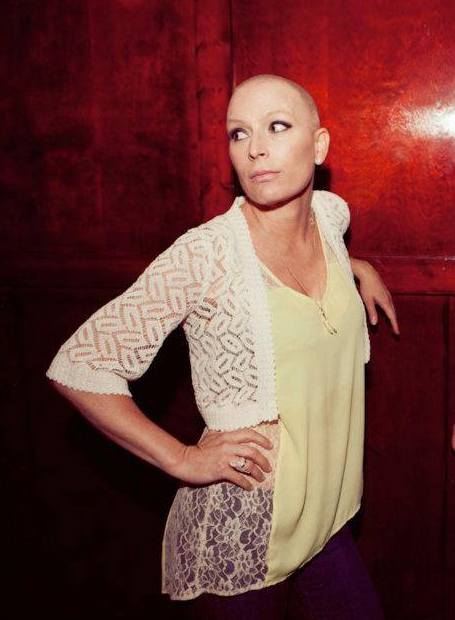 The good news is that I'm cancer-free now and my period is back, but the bad news is that those changes to my skin - they never went away. Much to my despair, the age spots, excessive dryness, slack skin and wrinkles are here to stay. I also bruise easily and the slightest scratch leaves me bleeding. 
It's like I aged ten years over the course of eight months. What I didn't realize was that while I was protecting my ovaries from the premature, permanent menopause that chemotherapy and hormone adjuvant therapy can cause, according to Board Certified Dermatologist Dr. Annie Gonzalez, the estrogen deprivation associated with my treatment still accelerated many of the skin changes attributed to regular aging. 
I went to Dr. G for answers because all of the articles I found focused on relieving the side effects of current cancer treatment – the rashes, rosacea, photosensitivity and hair and nail changes - but not the ones that linger. I was under the impression that things would eventually return to normal. Not necessarily so. "Skin conditions may get better over time," says Dr. Gonzalez, "but some may not completely go away." And if you undergo radiation as part of your protocol, that can lead to further skin changes, like peeling, ulceration (sores) and hyperpigmentation of the treated areas.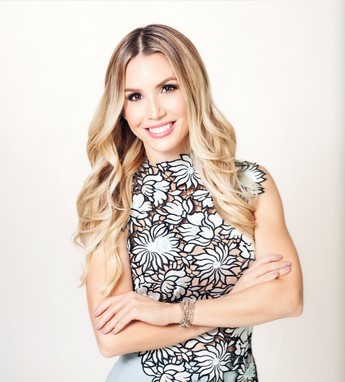 Before we go on, I have to admit something: Surviving cancer kind of made me ashamed of caring about "superficial" skin issues, I mean, I'm alive! Shouldn't I just be grateful? Of course, the answer is yes, and I AM, but why do the two things have to cancel each other out? Can't I be grateful AND dewy? 
Dr. Gonzalez believes that I can. But it's going to take work and a whole lot of lasers. "I like to combat the crepey thin skin, fine lines and wrinkles with resurfacing lasers like the Fraxel," she says. "We can use PicoWay and IPL to remove the brown spots and blotchiness," and complement those with radiofrequency treatments like Thermage or Profound for their skin tightening effects. Incorporating chemical peels and a customized medical grade skin care regimen are also key, especially for darker skin in order to avoid hyperpigmentation.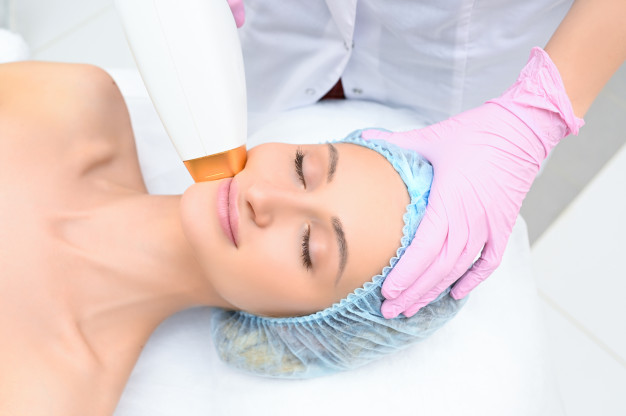 Retinol is a must, according to the doctor, "as it combats many signs of aging simultaneously, like wrinkles, dark spots and lack of fullness."  She adds that menopausal skin, which I have, tends to be very dry, a fact that I can attest to, so she prefers gentle retinoid formulas like CeraVe Retinol serum or AlphaRet overnight cream because they are more easily tolerated. 
"I also advise my patients to lather on a rich emollient moisturizer like SkinCeuticals Triple Lipid Restore prior to application for less irritation." Free radical protection is also key, so she suggests using an antioxidant serum like SkinCeuticals CE Ferulic under your sunscreen. And if you have a few extra dollars in your wallet, Dr. Gonzalez loves the Emepelle duo of day serum and night cream, because, "they have combined their MEP Technology with powerhouse ingredients like retinol, niacinamide, peptides and hyaluronic acid to restore hydration, radiance and firmness." (MEP Technology is an ingredient that encourages the skin to behave as if estrogen is still there.)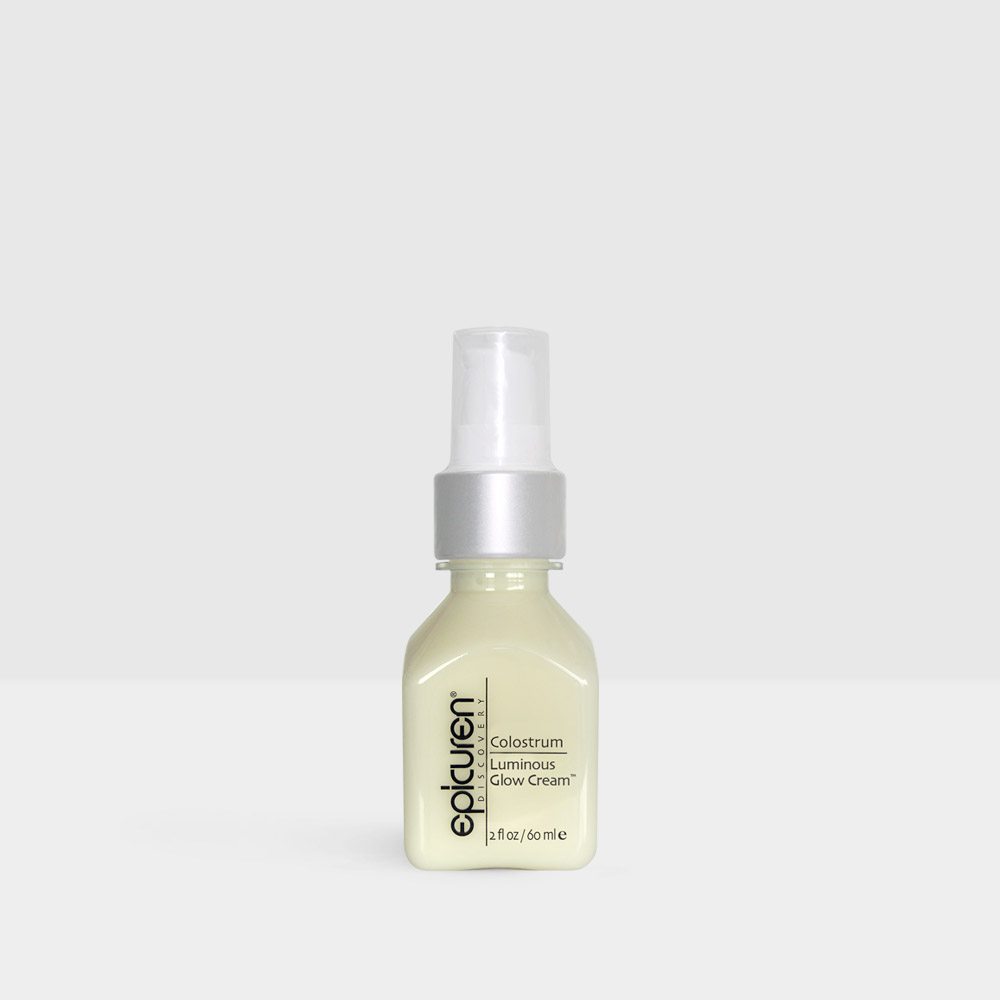 Beautytap Beauty Experts (facialists, aestheticians, hairstylists, and makeup artists) recommend this ultra-hydrating cream featuring colostrum, a "life-supporting" fluid.
One last thing: We all know that certain types of chemotherapy can cause hair loss. What I didn't comprehend was that my eyebrows and eyelashes wouldn't grow back to their pre-cancer fullness. Dr. Gonzalez recommends trying Latisse to stimulate and elongate the growth cycle of these hairs, but what I will tell you is that in my experience, while the hair that's there is growing longer and more lush, there are still sections of my lower lashes and a patch in my left eyebrow that remain stubbornly bald. So, while I consider these suggestions for more supple skin from the good doctor, I'm also contemplating micro-blading for my brows.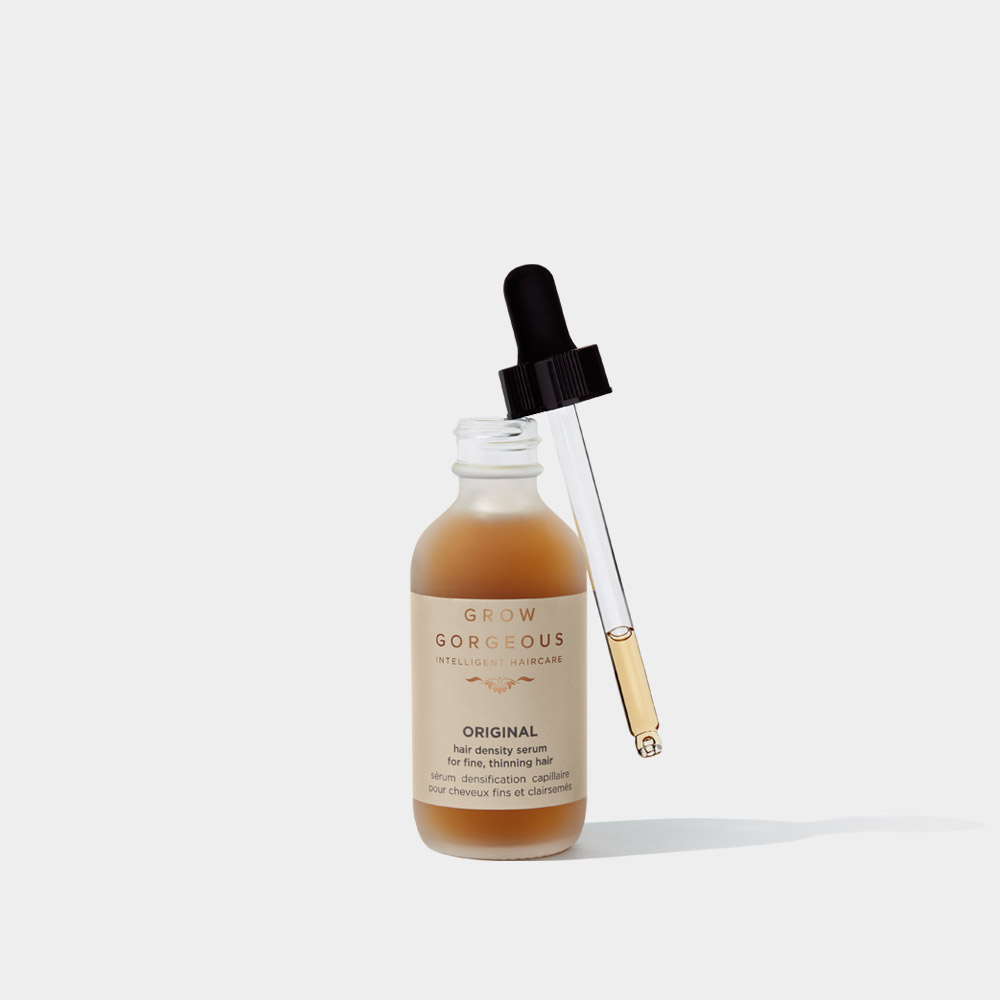 Beautytap Beauty Experts (facialists, aestheticians, hairstylists, and makeup artists) recommend this Grow Gorgeous Daily Density Serum to strengthen, thicken and repair hair in as little as four weeks.  
I would love to hear from the cancer survivors on this one. Are you dealing with some of these lasting effects? What have you tried to mitigate them? 
Let's not be afraid of still wanting to be beautiful! Because we are.  
---
Author: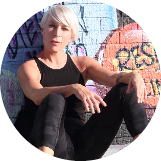 Amanda Fletcher
Amanda Fletcher is a writer, editor and coach whose personal focus is recovery and wellness. A prolific travel and freelance feature writer, her work has been published in the Los Angeles Review of Books, the Orange County Register, FAR & WIDE and many more. You can follow her story on Instagram @theamandafletcher and find her at http://amandafletcher.me
---
Comments