This Natural Greek Beauty Brand Will Have You Buzzing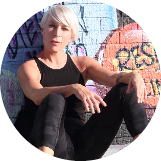 Amanda Fletcher
Dec 02, 2020
---
Prepare to stock up on Apivita (either for yourself or the lucky recipients on your gift list), healing bath and body skincare formulated with botanicals and precious ingredients from wondrous bees. 
---
My skin is seriously dry, and with all of this handwashing, my fingers feel like they're covered in parchment paper. Same with my lips. So, I am always on the lookout for additional hydration.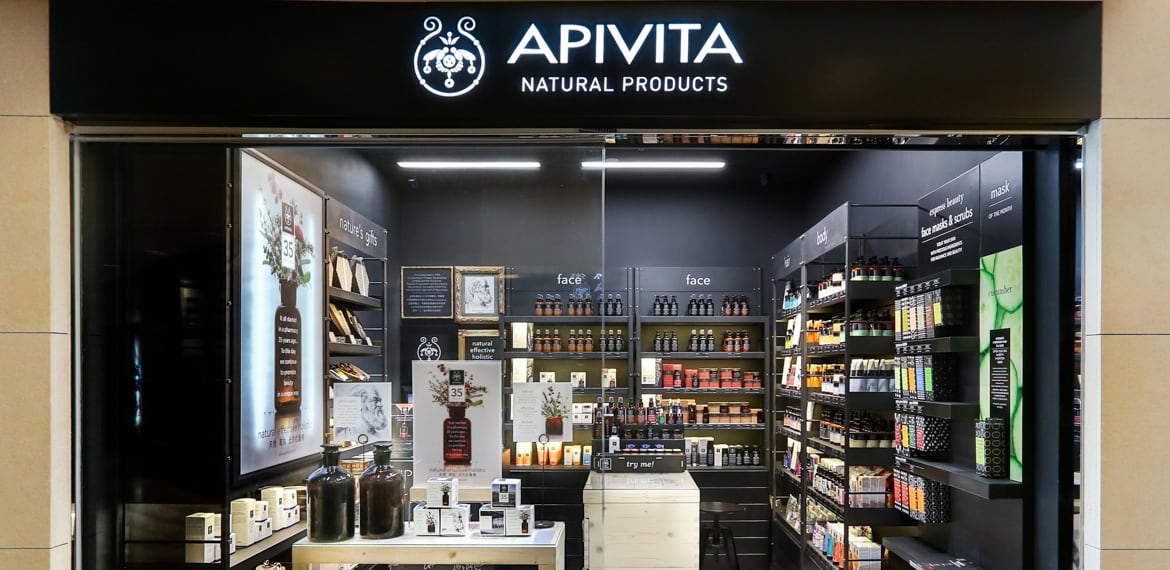 Enter APIVITA.
This Greek company, whose name translates to "life of the bee" was founded by pharmacists in the 70's. Formulated with beekeeping products and inspired by the Hippocratic philosophy - in short, the principle of "wholeness" - APIVITA has been committed to creating natural, effective and holistic cosmetics for the face, body and hair ever since.
Obviously, these products are not vegan, but it sounds like APIVITA holds the integrity of the hive in high regard. They partner with ecologically sustainable beekeepers, they only harvest 40% of the bees' production, and they have their own hives that they move with the seasons:
"Depending on the time of year, we move our beehives from the almond trees of Attica to the mountains of Arcadia, among the indigenous herbs and the apple and cherry trees. In springtime, and later in summer, they "climb" up to the fir trees of Mount Mainalo, to return to Attica in Autumn, when the chestnut trees blossom."
Traveling the Greek countryside sounds like a pretty good life to me!
Hyaluronic Acid & Honey Intensive Moisturizing Hand Cream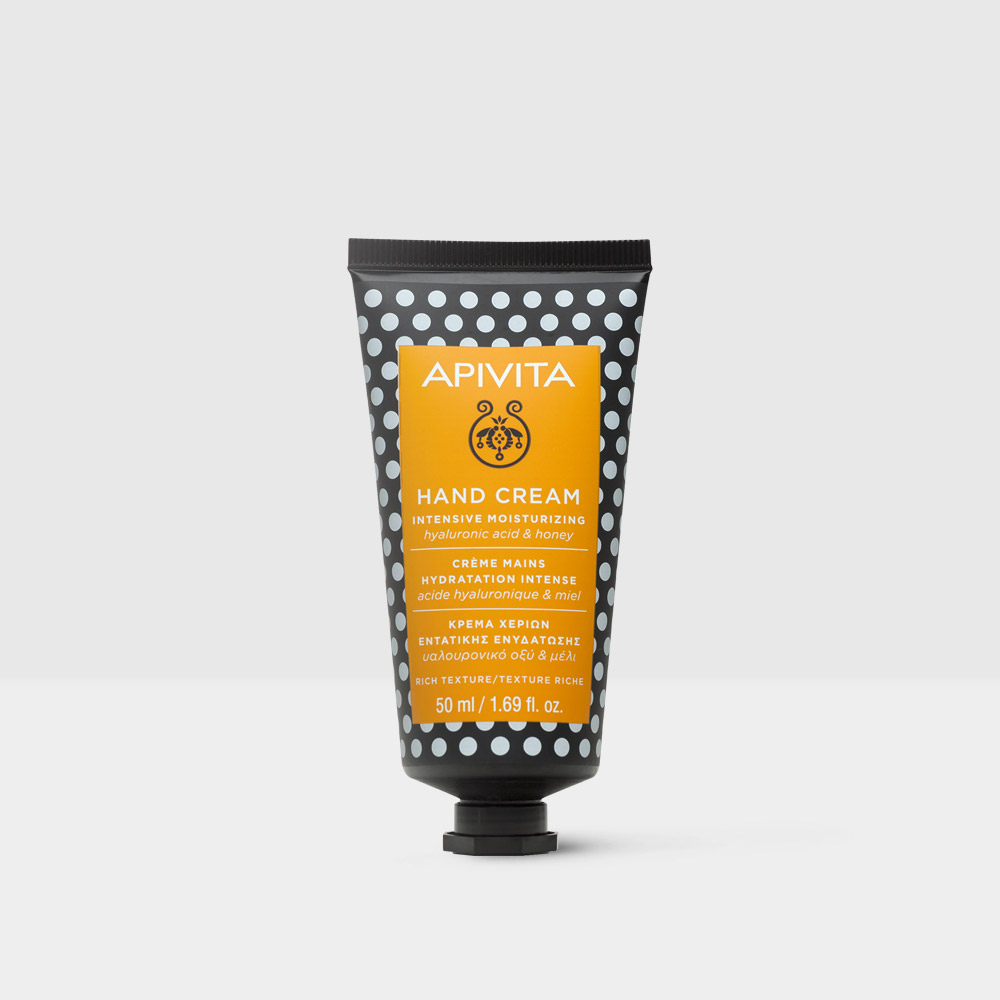 This is another product line that replaces water with organic plant infusions for their antioxidant properties; in this case, it's a witch hazel infusion, which makes me happy since I have a problem skin and can use all of the anti-inflammatory anti-virals I can get. The other selling features are Greek thyme honey and hyaluronic acid. Both are powerful humectants, but it should also be noted that honey has been used to treat everything from psoriasis to skin cancer for centuries.
I loved the skin feel of this cream, it goes on smooth, rubs in easily, and does in fact feel like it's creating a barrier between this dry, fiery world and my skin, as it claims to, i.e. "this innovative complex enhances the skin's hydrolipidic protective film, reduces transepidermal water loss and boosts the levels of skin moisturization. This way a protective film is formed allowing the skin to better hydrate by itself." One thing I will say is that the smell is intense, at least at first, both fruity and flowery and a tad overpowering. I noticed because my roommate is very sensitive to scents and I had to do a test patch to make sure it wouldn't trigger her. Overall, it's a win, though. I can also use it while I'm working and it doesn't gum up my keyboard.
Lip Care with Propolis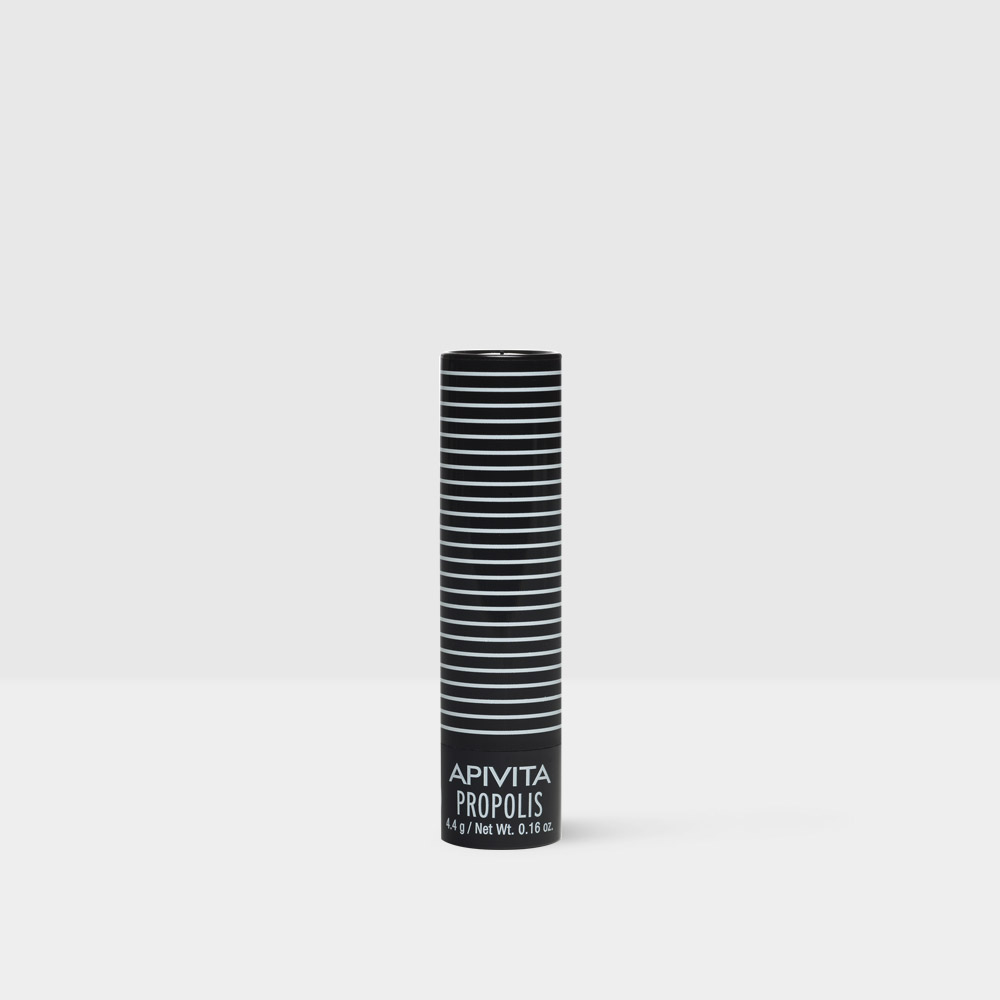 Propolis is a compound made from tree sap and beeswax that bees use to build their hives. It's rich in antioxidants called polyphenols that are believed to have antibacterial, antiviral, antifungal, and anti-inflammatory properties for humans. You can smell the beeswax in this stick, which l love, and it goes on with just the right amount of slip, not shiny at all. Perfect for under your protective face mask. Other softening agents include olive oil, cocoa and shea butters, castor oil, jojoba esters and geranium essential oil. And if you're feeling sad, APIVITA has you covered - this formulation includes St. John's Wort, which has been used for hundreds of years to treat depression. 
Lip Care with Pomegranate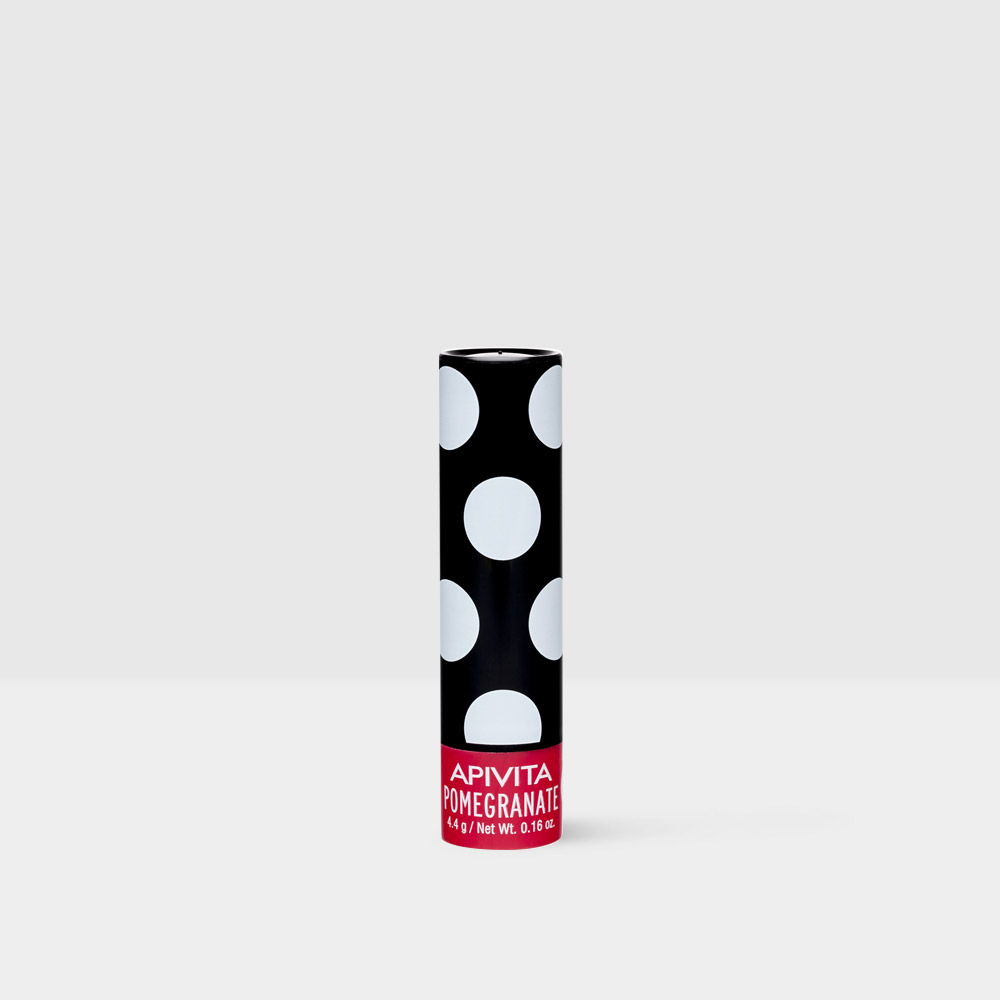 "Eat a pomegranate and visit a bath; your youth will haste back." ‐Ancient Egyptian proverb.
I left this one for last, simply because I'm picky about tinted balms. With an ingredient list similar to the propolis product above, this lip care contains pomegranate, which is itself a powerful antioxidant, and again, one that has been used for centuries, in keeping with the brand's celebration of and synergy with ancient indigenous plants. I loved the feel of this one on my lips, but the pink tint doesn't really work for me, though I was able to combine it with a more natural colored lip liner and then I was perfectly rosy for the Zoom room. 
Bottom line: I love using products with folkloric properties, it's like ancient magic, backed by science. APIVITA, count me in!
---
Author: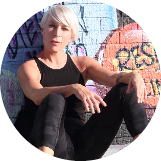 Amanda Fletcher
Amanda Fletcher is a writer, editor and coach whose personal focus is recovery and wellness. A prolific travel and freelance feature writer, her work has been published in the Los Angeles Review of Books, the Orange County Register, FAR & WIDE and many more. You can follow her story on Instagram @theamandafletcher and find her at http://amandafletcher.me
---
Comments