The Best Body Scrubs to Eliminate Dry Winter Skin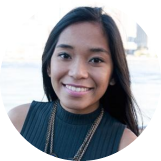 Isis Briones
Dec 14, 2020
---
These seven body scrubs will transform your skin. 
---
It may be the most wonderful time of the year, but not necessarily for your skin. With far less moisture during these frigid winter months, there's no question that you should modify your daily routine by including a body scrub.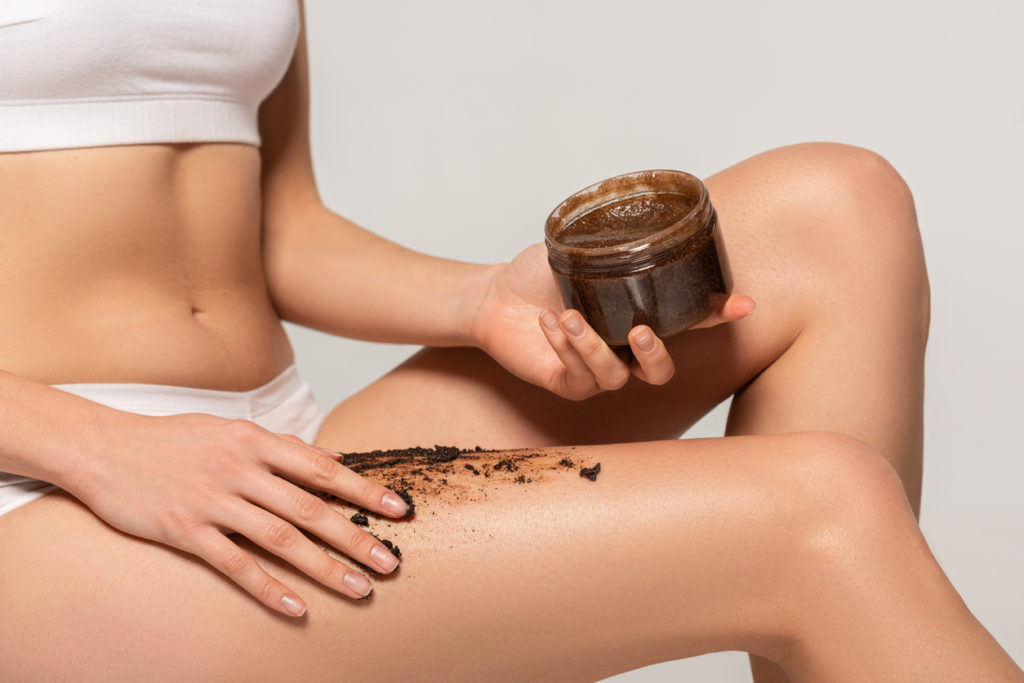 Remember, it's not meant to replace your body wash or soap, a scrub simply adds the extra step of exfoliating, which can remove dead skin and leave you looking more radiant than ever. Beyond the alluring benefits, perhaps the best part is they always smell divine. And, with natural, healing ingredients such as salt, clay, mint, and coconut oil, these gems stand out from the rest. 
Mama Mio The Tummy Rub Scrub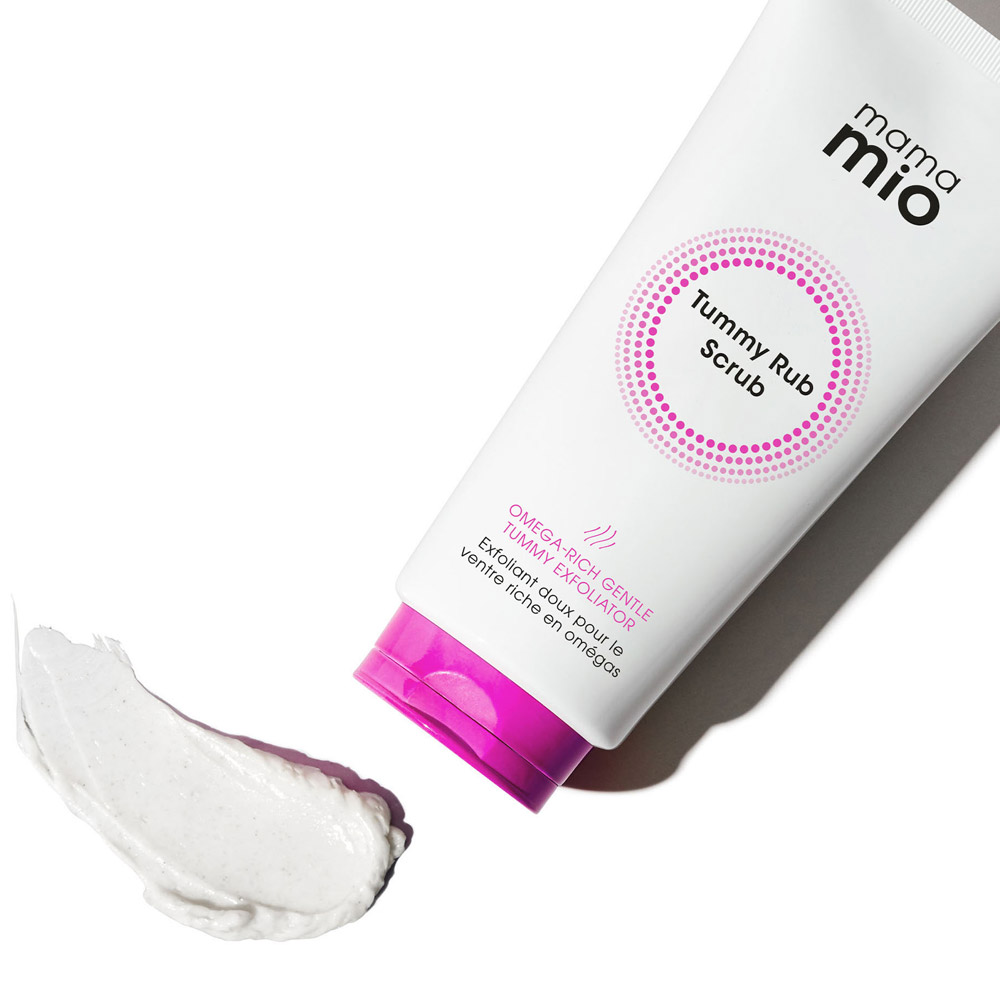 Not just for moms-to-be, the Mama Mio The Tummy Rub Scrub is a delight for any beauty routine. With soothing aloe leaf juice as the first ingredient and hydrating avocado oil, indulge in this goodness two to three times a week on wet or dry skin. It works as an exfoliator that eliminates dryness in the belly area and results in smooth, hydrated skin. 
SALT Live Energized Baobab Mint Body Scrub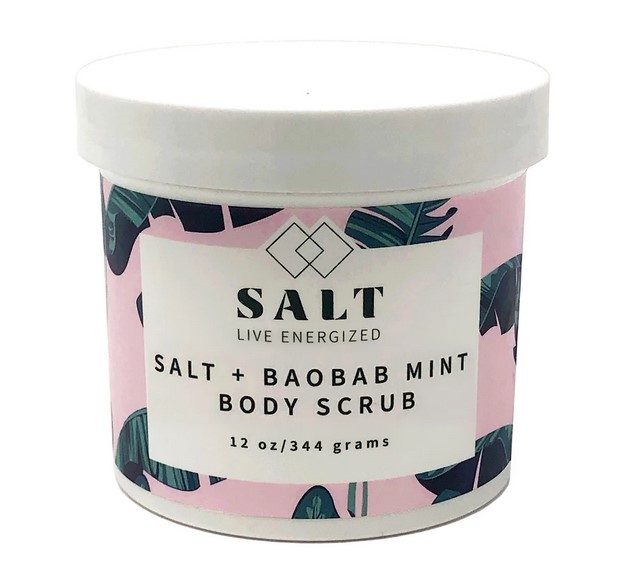 First up, the SALT + Baobab Mint Body Scrub. Not only does this treasure have a refreshing scent that will instantly bring on the relaxation, it's filled with all of the ingredients designed to rejuvenate your skin. It's just the right consistency too - not too oily and not too dry. "SALT + Baobab Mint Body Scrub is the perfect way to cleanse and exfoliate in the winter months," a representative from the brand told Beautytap. "Sea salt with organic apple juice powder gently exfoliates dry skin. Baobab oil absorbs quickly and contains a balance of oleic and linoleic acids that reduce inflammation and moisturize dry skin. Mint oil invigorates — it's the ideal essential oil to go with the chilly winter months." 
Additionally, the team is careful about the ingredients they add to the scrubs. "Just as natural foods are better for the body, natural, nourishing products are better for the skin," a Salt Live Energized team member explained. "As an exfoliant, we recommend sea salts because, unlike sugar, they contain minerals the body needs.  Essential oils moisturize but they also have unique properties that can improve well-being.  Use a smart essential oil app – such as 'Reference Guide for Essential Oils' – to learn what might be best for you." 
Neutrogena Body Clear Body Scrub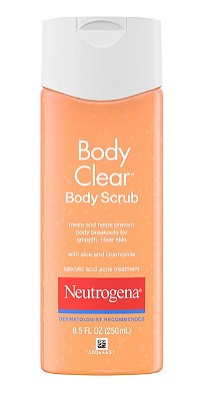 Neutrogena products aren't just for your face, use the Body Clear Body Scrub to scrub away blemishes and bumps on the back of your arms, your back and chest. The oil-free wash contains salicylic acid that can treat breakouts caused by dry skin and prevent future body acne, all while exfoliating resulting in a fresh and clear complexion. 
Kayo Detox Mask To Scrub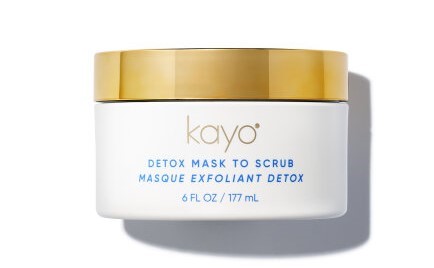 The Kayo Detox Mask To Scrub tackles all your winter skin worries. It has a charcoal component that pulls out dirt, oil and other pollutants. On top of that, the Kayo scrub is made with Kaolin Clay designed to exfoliate and smooth alongside a nourishing coconut oil, which smells delightful and results in softer skin. Given this is also a mask, you can leave it on the skin for a few minutes to work its magic before gently scrubbing and rinsing it off. "Dry, dead skin particles on the surface of the skin can lead to itchy tight skin, plus your other skincare products (creams and oils) aren't as effective with that extra layer of skin," Founder of Kayo Body Care Christine Bullock said. "Exfoliation is the key to removing the dead skin cells, which increase cell renewal and allows your daytime skincare to work effectively on refreshed skin for maximum and long-term hydration." 
This works Perfect Legs Natural Scrub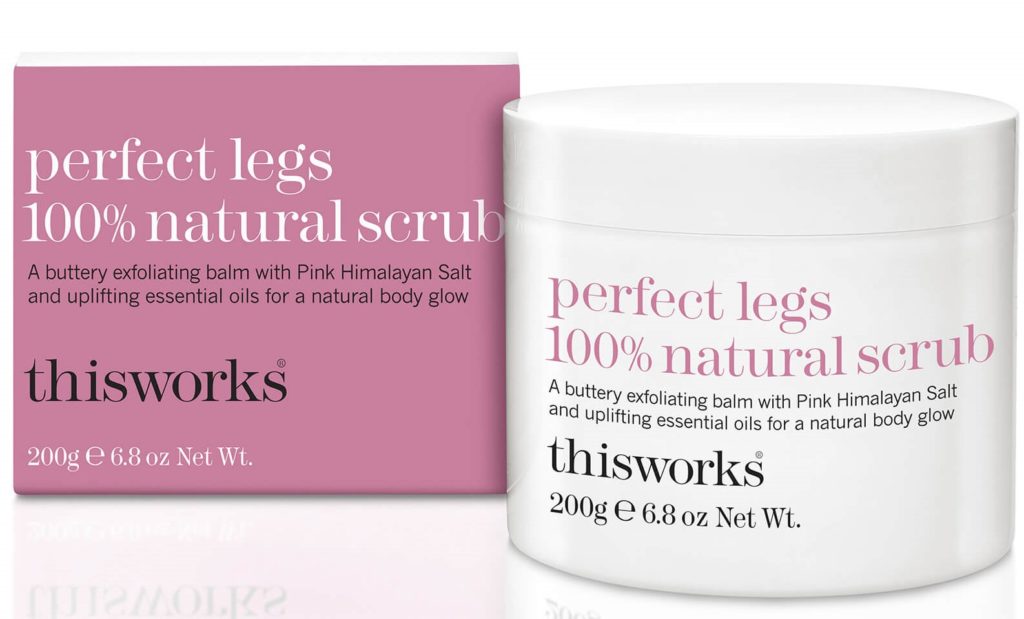 Want silky smooth legs? Who doesn't? Then, take a few minutes to gently massage the this works Perfect Legs Natural Scrub when you're in the shower and the glow of your skin will be restored before you know it. Instead of unhealthy sugars, the scrub uses a blend of Himalayan salt, Blackcurrant, Sweet Almond, and Crambe Oils to re-establish moisture. 
MALIN and GOETZ Peppermint Body Scrub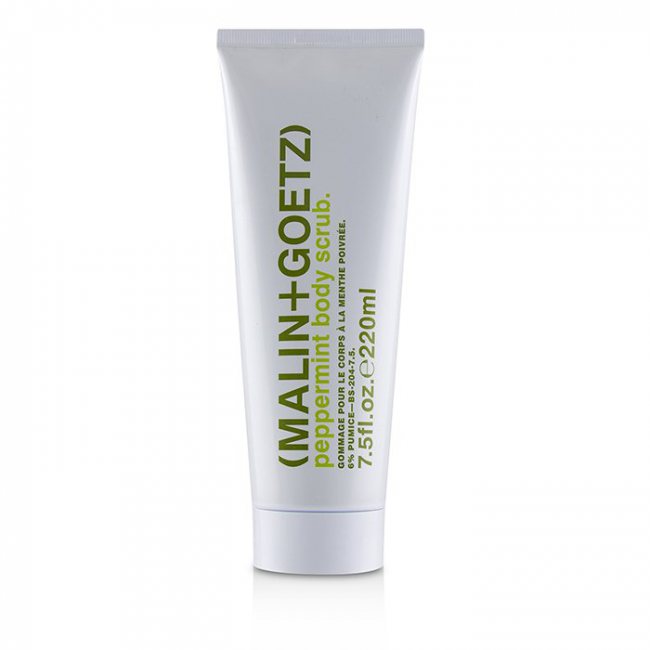 Since it's the holidays, give the festive MALIN and GOETZ Peppermint Body Scrub a try. It's a foaming gel scrub that combines peppermint with amino acids for a hydrating exfoliation. Additionally, the scrub includes bamboo and pumice to help shed dead skin cells, stimulate cell renewal, and soothe your skin without causing irritation. 
Nécessaire The Body Exfoliator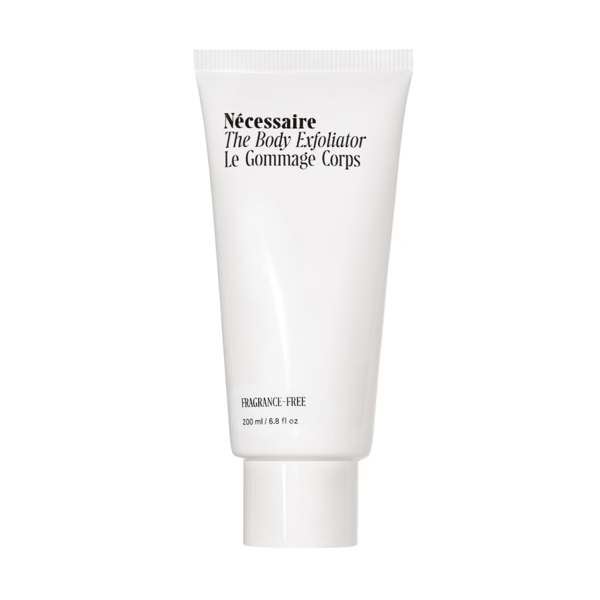 Those with sensitive skin should turn to the Nécessaire's The Body Exfoliator. It's comprised of a gentle trio of glycolic, lactic, and salicylic acids to help the removal of dead skin cells and renew the skin's appearance. Beyond that, the bamboo charcoal works like magic to transform your skin. 
---
Author: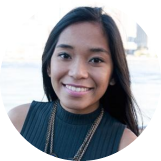 Isis Briones
Isis Briones is a freelance writer for Forbes, Travel + Leisure, and more who covers everything from beauty to travel and everything in between. Prior to freelancing, she was the Entertainment Writer at Teen Vogue. From Manhattan to Muramvya, Burundi, she's also lived all over the world. There's actually no telling where she could end up next, but she's always ready with a carry-on packed for whatever adventure comes her way.
---
Comments