Celebrity Makeup Artist Joyce Bonelli Reveals Her Coveted Beauty Secrets and The Products She Can't Live Without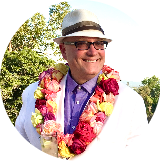 Robert Ell
Dec 01, 2020
---
Want to look and feel like a million bucks any time of day? Makeup artist extraordinaire Joyce Bonelli shares how.
---
When it comes to influencing the massive global beauty landscape, Joyce Bonelli is in a league of her own. This revered artist has touched and transformed the faces of the most famous women in the world – from Chrissy Teigen and Salma Hayek to Kim Kardashian West and Nicki Minaj.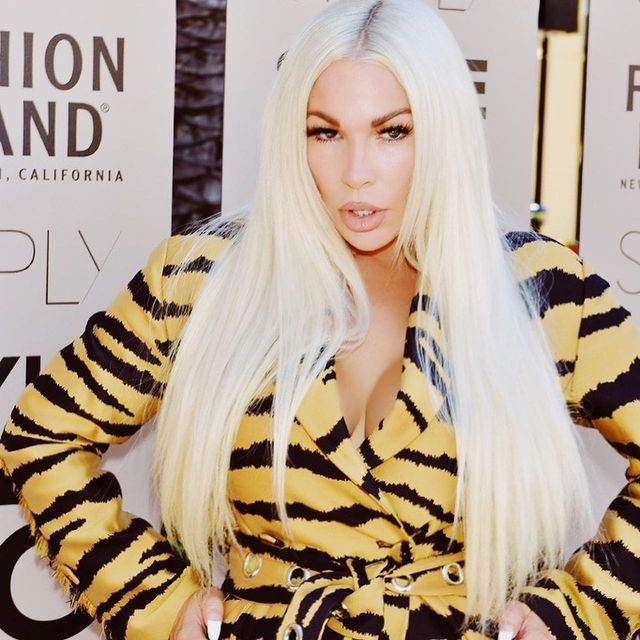 In Part 2 of our exclusive interview, Bonelli sits down with Beautytap to share her beauty secrets and the products she adores.
Joyce remembers fondly that some of the best of the best beauty secrets were the ones she learned from her grandmother.
JB: "The women in my family were fabulous! My grandmother was the kind of woman who had her pinky up when she was drinking tea. She would tell us girls (me and my cousins) when we were little, "ankles crossed, not your legs," and, "you can only share one small piece of skin." Now, here I am running around naked all the time!  My grandmother would likely say, "she's a loose cannon, this one!" 
"One bit of advice I didn't listen to when she'd sit us down was, "now girls, you need to put on your SPF all over your face, neck, your décolletage, and your boobs." I wish I'd had taken that advice more seriously because being so fair, the sun is just not my friend. I would try to keep up with all my golden goddess cousins who were tanning, tanning, tanning, and I don't tan. What was I doing? I was getting skin damage."
Joyce has a treasure trove of secrets and recommendations for creating a golden tan while still protecting your skin. Perfect during these winter months while being cooped up for a dose of glamor any time of year.
JOYCE'S BAG OF TRICKS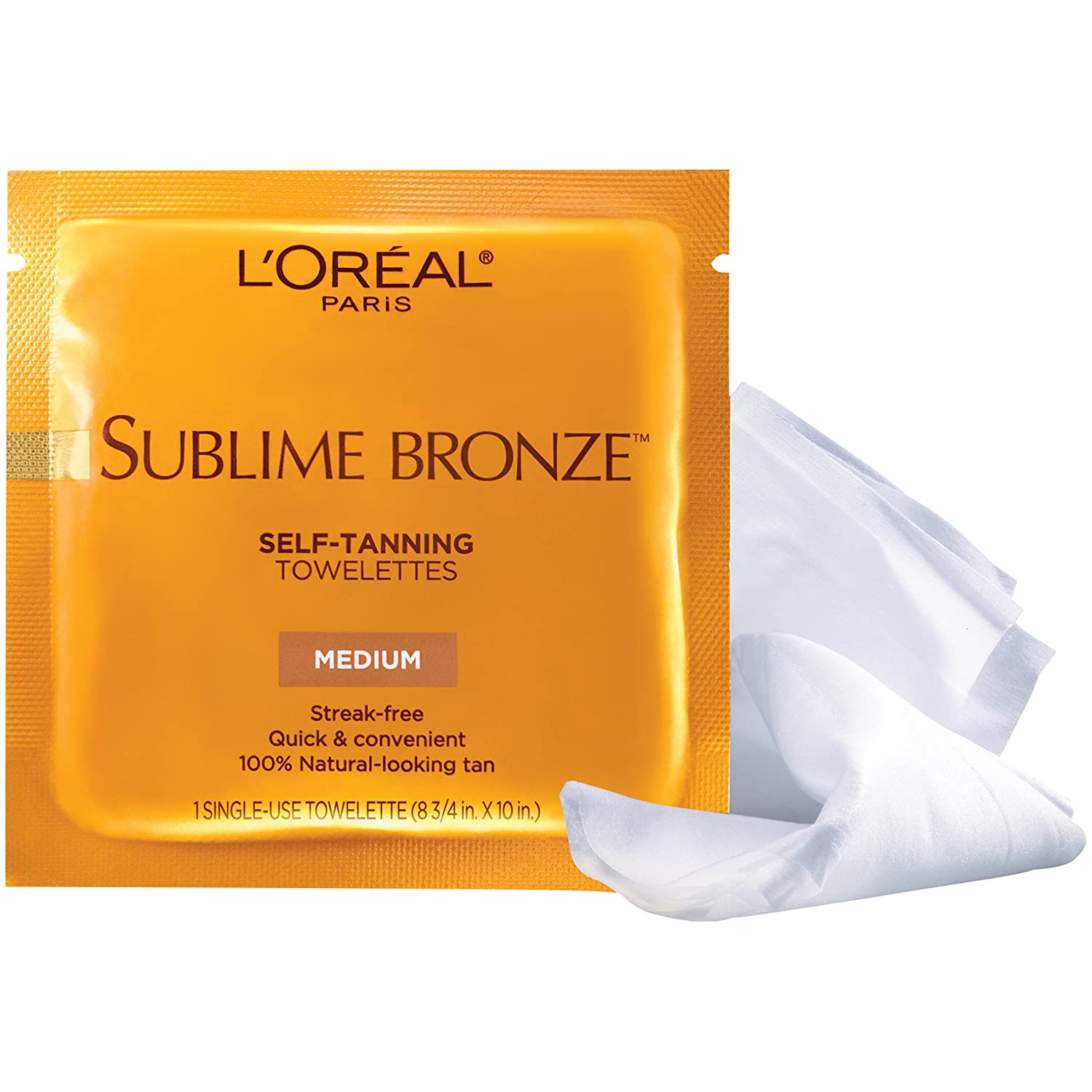 JB: "You know what are amazing are the L'Oreal Paris Sublime Bronze Self-Tanning Towelettes. I'm the best tester for tanning situations because I am so fair. If something goes on streaky you're going to see it. I'll look like a zebra. So, with these tanning wipes, you've got to get every piece of skin. I do my whole body and I use a whole box. Even as it's wearing off, I don't really get streaky with it. It's actually the best tanning product I have personally have ever used."
If you are going to use an all-over body spray makeup, Joyce goes right to the tried and true, classic brands. 
JB: "My pet peeve is when people forget the ears, especially behind the ears. Often times on film those areas will look white or even red when the rest of the face has makeup. You have to get every little piece of skin that is showing."
So, what is Joyce's go-to product?
JB: "No one has hit it like Sally Hansen. The consistency goes from wet when first sprayed to kind of like a powdery consistency on its own after you rub it in. You don't have to set it at all, and it doesn't transfer. If you're wearing a white dress, yes be careful, but for the most part, I've never had a problem with it."
"Sally Hansen Airbrush Spray Makeup is a product I've literally used for twenty years and I've used it on every single client that I've ever worked with. I'm old school like that. So, Sally Hansen…call me! I want to do a collaboration with you because I have an idea for a little something-something that needs to be added."
If you're going to be outdoors, another trick Joyce has, especially for brides with beach weddings, is to waterproof everything and apply a luminous body spray to any skin that is showing.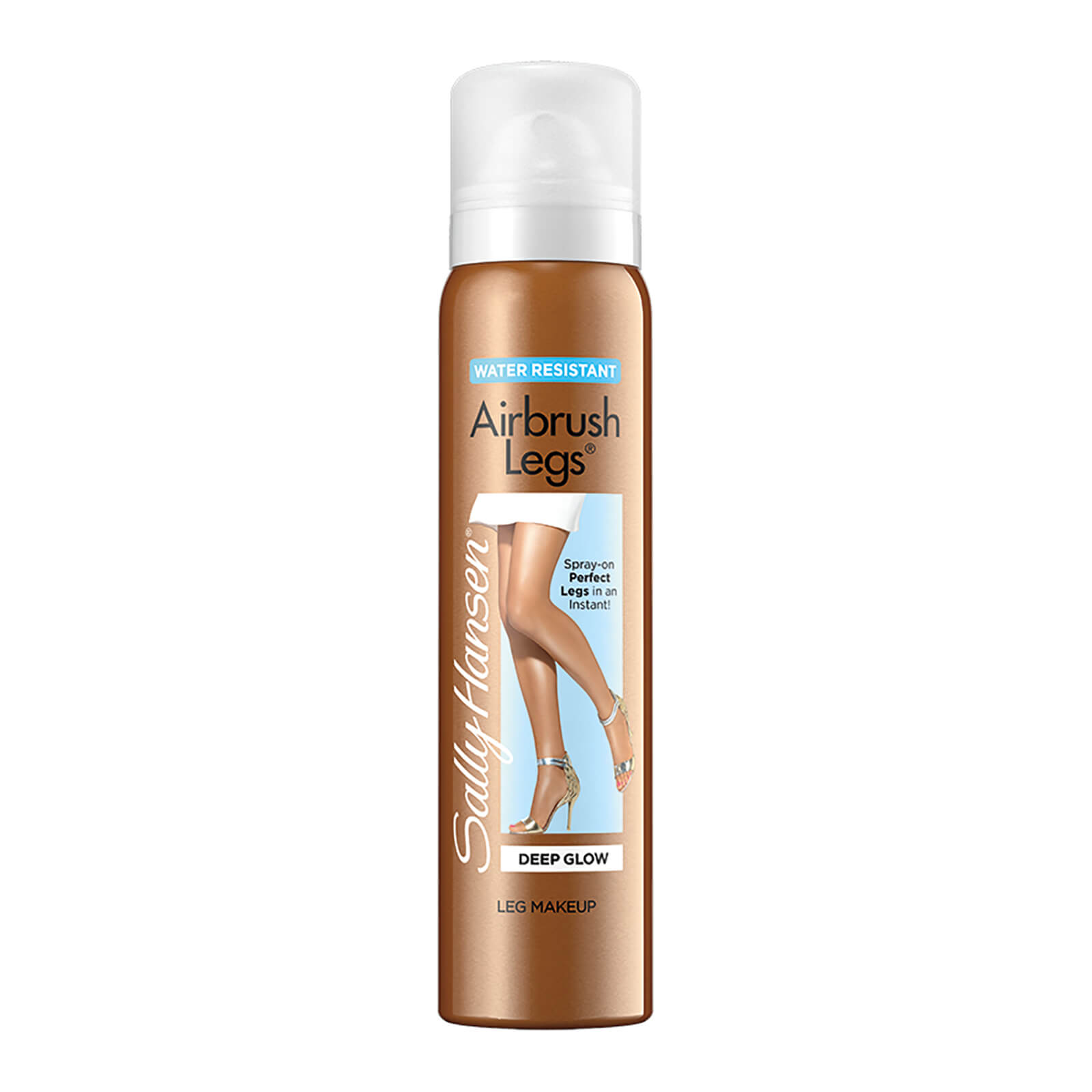 JB: "The Patrick Ta Glow Highlighting Mist is gorgeous for your collar bone and all the main areas you want highlighted. I literally have just sprayed it all over my clients."
And, if you're wearing products that don't already have UV in them, Joyce recommends using any traditional sunscreen spray all over the face and body. 
JB: "I finish off a full makeup over the Patrick Ta and everything else, with a quick spray of the sunscreen, like a foot away from the face. I'm not the first to invent this, but I do it."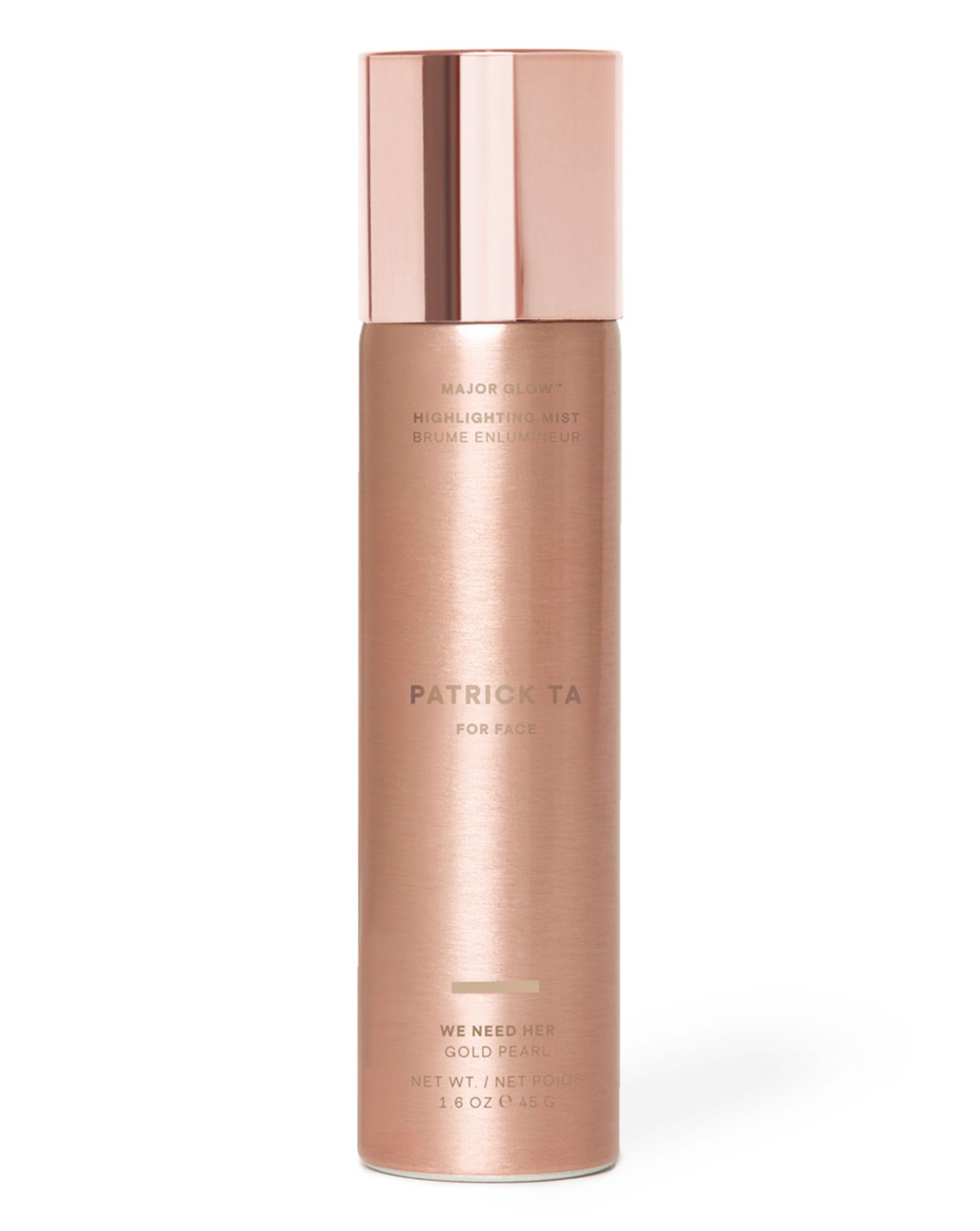 And one of the oldest tricks in the book...she swears by lemon juice in the hair.
JB: "I wanted my hair to be lighter and lemon juice actually works."
MAKING THE MOST OF MAKEUP WITH A MASK
Joyce has adapted to the changing world around her with some wise beauty tips in the era of protective face masks.
JB: "Now is the time to focus on our eyes and brows. It's interesting what changes about your face when you cover your nose and lips, right? I can't stand not being able to see people's emotions, and for those who have injections, now it's even harder to tell if you're smiling or not (laughs)."
"It's also time to have a little fun with the smokey eye and more lashes than you normally wear. Getting those lashes popping is my thing."
For the big lash look, Joyce uses Tatti Lashes on clients like Jessica Simpson who isn't afraid to go big and bold. "Lashes are everything in my opinion," she says.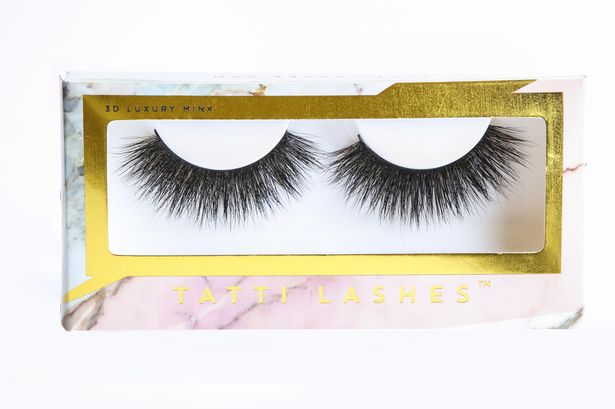 Leaving the lids bare can actually help accentuate the eyes according to Joyce. 
JB: "Don't do any shadow and do an extra strip lash or a great strong brow. With a strip lash, I always tweak the ends up so that your eyes look really open. Adding a little gloss on the lid is gorgeous too. No shadow, just a tiny little dab of gloss and a strip lash. I love that!
But what about the areas hiding underneath the mask? Should we apply makeup on areas people won't necessarily still see? For Joyce, the answer is a resounding, YES!  
JB: "It's just as important to put on a little something to feel good about ourselves, even while at home. I love to do a glam moment for myself and I think it's important for everyone to do that especially during this time. I wear so many more strip lashes now, more than I ever would in life."
INSTAGRAM INSTAGLAM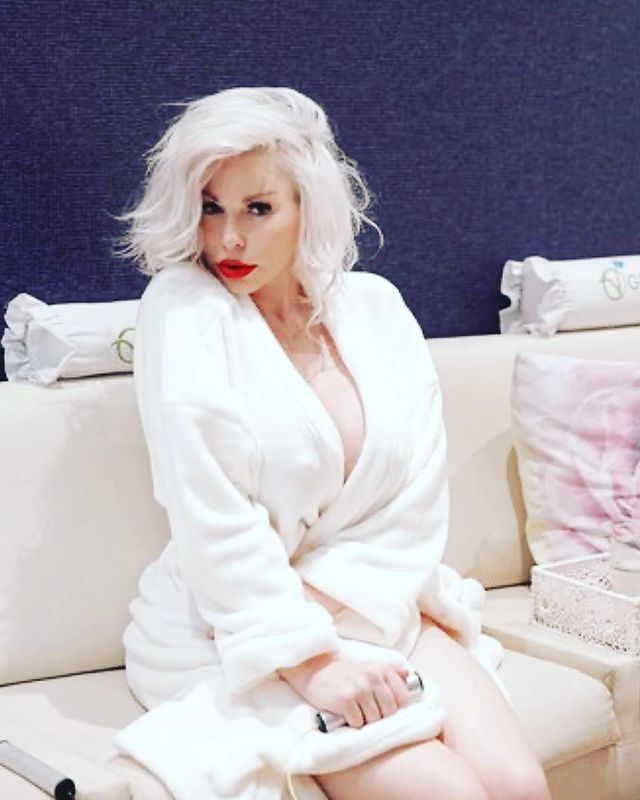 Many of us are becoming our own social media stars with all of this time at home. Joyce has some simple recommendations for turning Instagram into InstaGLAM. 
JB: "The best trick for your photos is just one single light. You don't need to light a million things.  Just one spotlight.  Also, let's be real here because I love makeup, it's a tool to become whatever I want, but filters are everything! You don't even need makeup because there are so many damn filters (laughs). With that being said, you want things to pop on your face through a filter. I love to do a brow gel to get your eyebrows looking as wide as possible. I just love that it makes them look big. And lashes, lips and contour. Then finish off with a setting spray. 
Joyce's fans are always making homemade "how-to" videos recreating her iconic looks and she can't believe how many millions of people are watching them. But Instagram has also been a source for Joyce as well, and she enjoys finding new and emerging talent in the field.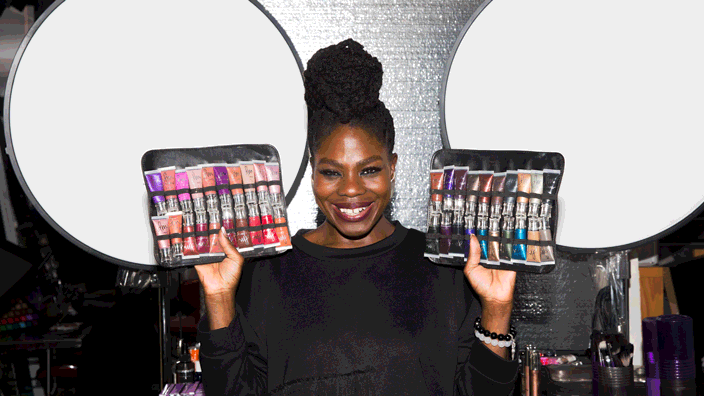 JB: "Danessa Myricks is a genius makeup artist. She is one of my favorites. The last time I saw her was at GAGA's launch. When you talk to her, she just has this energy that's so old school. She's special and her products are great; I like her glowing foundation."
FAMILY FIRST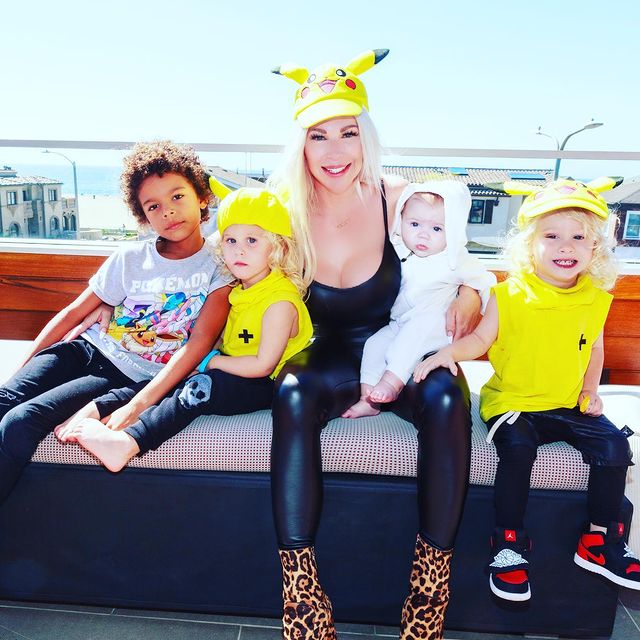 Even with taking care of her four kids as a single mom, launching a new makeup line - Joyce Bonelli Cosm'etiques and client gigs, there is still more time than usual to reflect.  Joyce does warn that we need to be cautious about our daily routines. 
JB: "We need to take time to rest. Once in a while I'll spend an entire day in bed. I think there is something to waking up and doing some type of movement though, whether you like to meditate or just getting dressed and ready that sets the tone for your day. Even if you aren't leaving the house, give yourself a day in the robe, even if your robe moment ends up being all day. What I do if I want to feel glam on those days, I just put my robe on top of a cute outfit."
Of course, a house full of kids keeps Joyce inspired and on the move.
If all else fails, Joyce has one last simple trick…a great red lipstick. At one point, Joyce wore the same signature red lipstick almost every single day for about seven years - Heatwave by NARS.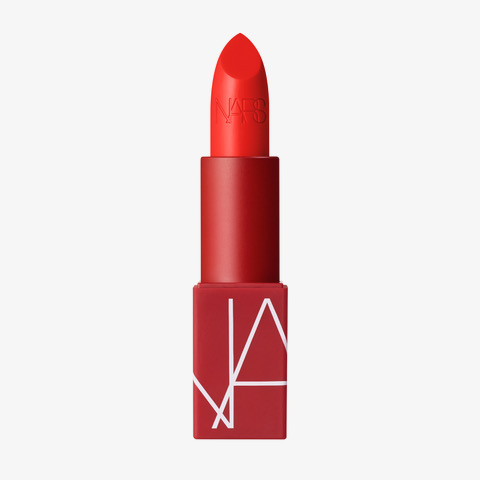 JB: "There is something about getting ready and putting on that lipstick that just keeps you moving and going." 
---
Author: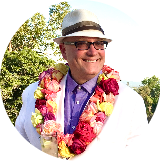 Robert Ell
Robert Ell has served as a Talent Executive and Producer in Hollywood for such world-wide media giants as E! Entertainment Television, The Style Network, TV Guide Channel, The Discovery Channel, AOL, NBC/Universal, and more. In addition, Ell has interviewed hundreds of the world's most famous celebrities including Julia Roberts, Brad Pitt, Celine Dion, Leonardo DiCaprio, Cameron Diaz, Jackie Chan, Harrison Ford, Janet Jackson, Jennifer Aniston, and more. Ell has served on the board of many charitable organizations and has produced charity fundraising events with Elton John, Elizabeth Taylor and others along with serving as a judge for The Miss Teen USA preliminaries. Robert Ell is also the owner and creator of ELLegant Creations LLC (www.ellegantcreations.com), a company that creates vintage-inspired hand glittered greeting cards and novelty gifts.
---
Comments