Skincare Spring Cleaning: Now's the Time to Freshen Up Your Routine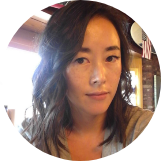 Jude Chao
Mar 18, 2020
---
When it's time to spring forward, that's when it's also time to think about skincare spring cleaning. Because in 2020, we are not applying expired products on our faces, OK?!
---
Spring is upon us, and the change in seasons presents a perfect opportunity to refresh our skincare routines.
Many of us find that our skin's needs change with the weather. Winter skincare often relies on richer products to combat the drying effects of cold, harsh winds outside and constantly blasting heaters inside. The milder temperatures and higher humidity of the spring season mean we can cast aside our heavier creams and oils in search of lighter layers.
Updating a skincare routine to accommodate a change in weather doesn't have to mean a complete overhaul, however. Nor does it have to cause excessive product accumulation, which is an issue for many skincare enthusiasts. Streamlining your routine before buying new additions can help keep your stash under control and minimize waste.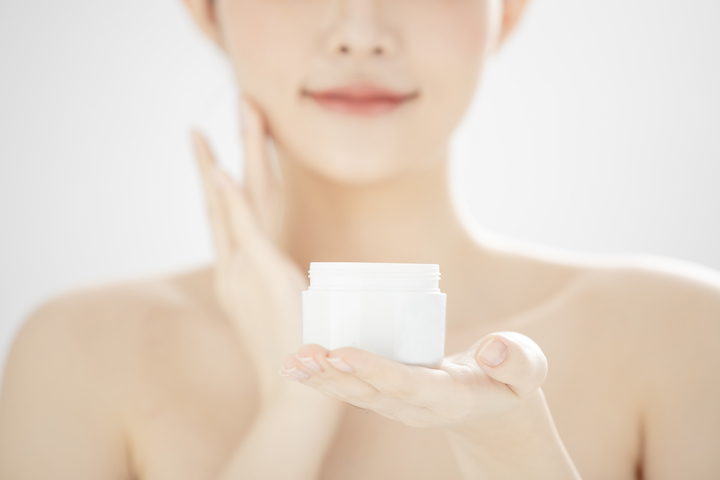 Step 1: The purge
The first step of a skincare spring cleaning is to retire any products that you absolutely won't be needing for the next few months. What I find myself purging are typically the heavier facial oils and balm-type creams that I use overnight in winter — products designed to create a thick, protective barrier over my face to prevent as much moisture loss as possible. Your purge list may look different from mine. What remains the same is that you're looking for products that you genuinely have no need for when the weather grows warm.
There's no need to toss the unfinished winter products, though. I personally try to minimize my product waste as much as possible, and I know many others in the skincare community do the same. On the other hand, I do discourage hanging on to opened and partially used products for too long.
The shelf life of a product decreases dramatically once it's been exposed to air and touch. If you've opened a product but didn't finish it, yet don't foresee yourself needing it again until next winter, consider using it up on your body. Hands and feet generally appreciate heavier creams year round, oils can be mixed with body lotion for extra richness and a glow effect, and cleansing and exfoliating products work just fine on the body, too.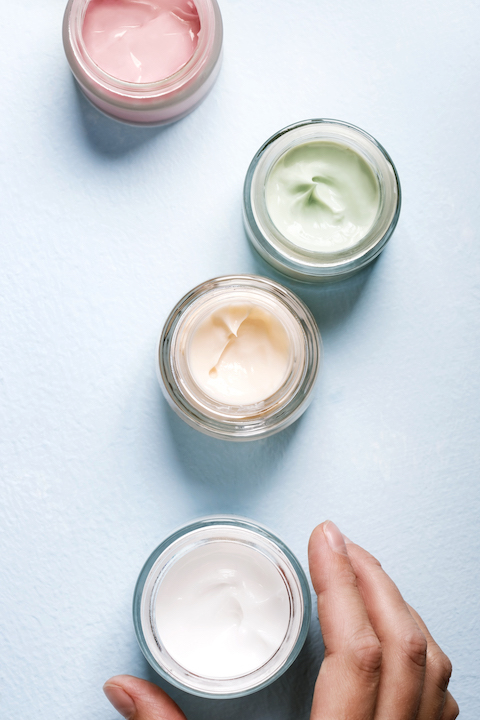 If, on the other hand, you purchased something for winter but never got around to opening it at all, check the manufacturing information on the package — it should also indicate how long the product can be kept without opening. In general, the shelf life of an unopened cosmetics product that uses standard preservatives like parabens and phenoxyethanol will be between one and three years. If yours is within its lifespan and you think you'll get around to using it next winter, go ahead and store it in a cool, dark place.
If your unopened product eschews standard preservatives for "natural" preservatives or no preservatives at all, however, exercise extreme caution. The "clean beauty" sector in particular often markets its products as preservative-free. This may sound appealing, but it also drastically shortens the shelf life and reduces the safety of the products. My personal recommendation is not to keep a preservative-free product longer than six months from purchase and to check its consistency, smell, and appearance carefully before using, in case of contamination.
Step 2: Further pruning
After you've purged your stash of products you won't be using anymore, it's time to further pare down what you have left. This is a great time to optimize your skincare routine.
Consider how long it's been since you opened each of your remaining products. As I mentioned above, once you've opened a product, its shelf life shortens, even if the product is formulated with standard preservatives. As a general rule of thumb, skincare that comes in a sealed tube or airless pump bottle will last the longest, about a year from opening. Products in jars should be used up and discarded from six to 10 months after opening. Again, if you don't think you'll use these products up before then, applying them to the body as well as the face can help prevent wasted product.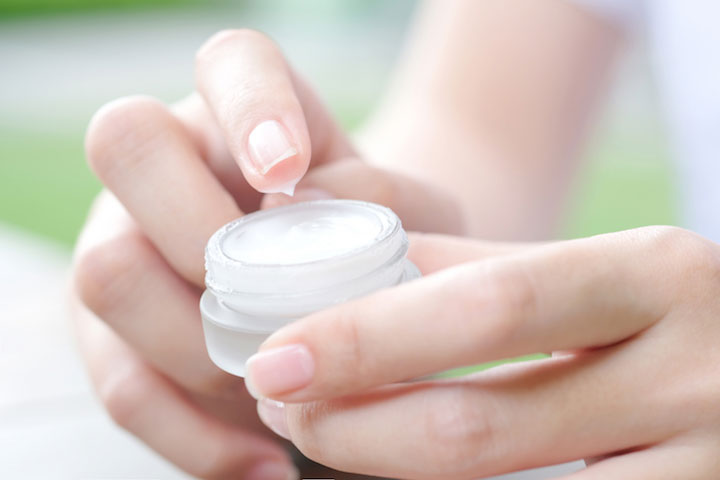 Now consider the utility of each product. While I definitely practice a long and elaborate skincare routine, I know what purpose each product serves and what specific effect I expect to get out of it. So should you, no matter how few or how many steps are in your routine. What did you buy each product for? Is it doing what you expect it to do? Is it doing the thing well? If not, consider putting it in the "use up on body" pile.
Step 3: Building your routine back up
Now that you've whittled your skincare down to only the products that you'll actually use and only the products that actually do what you expect them to do, it's time for the fun part — building your routine back up!
With a clear idea of what each step in your routine does, you will also gain a clearer picture of any gaps in your routine. If you've been working on reducing the signs of visible skin aging, for example, and have your firming and moisturizing steps down but not your brightening and spot-fading steps, you know what to look for. Likewise, maybe you've got your targeted treatments sorted out but will need a lighter moisturizer or higher protection sunscreen as the weather warms up.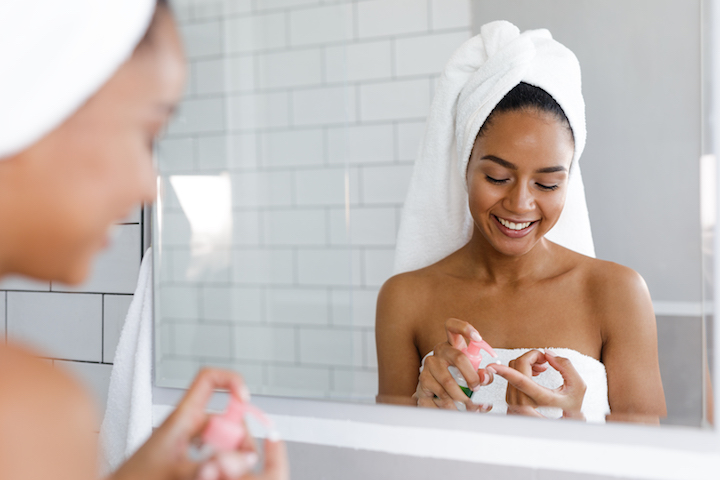 Arming yourself with the knowledge of what you actually need (and what you don't) will help you shop more efficiently and minimize the chance that you'll end up with more products that end up going in your "use up on body" pile later. And that will make future skincare spring cleaning much faster and easier.
As a final note, if you've discovered any unopened products that you don't foresee yourself using, please consider donating them to your local women's shelter! Beauty products can bring a little joy and self-care to those who may be in need of just those things.
---
Ready for some skincare spring cleaning? Well, clear out your stash because we've got a FREE box of 10 JayJun Anti-Dust Therapy Masks* for you!
All you have to do is comment below, and tell us what you do to change up your skincare routine when the seasons change.
The first 50 commenters by March 24, 2020 will receive a coupon code for a free box of 10 JayJun Anti-Dust Therapy Masks* in your next order!
*U.S. orders only. Non-U.S. orders will receive a coupon code for a box of 10 JayJun Intensive Shining Masks.
---
Author: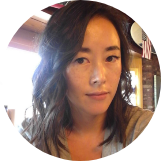 Jude Chao
Jude writes as Fiddy Snails at the K-beauty and skincare blog Fifty Shades of Snail and can be found on Instagram @fiddysnails. Named the ELLE Malaysia Beauty Blogger of the Month for June/July 2017 and one of ELLE Magazine's 10 Cool Beauty Bloggers to Watch in 2018, Jude loves ginseng, snail, honey, propolis, and tuna fish kimbap, though she generally doesn't put the kimbap on her face.
---
Comments