The Review: Tracee Ellis Ross's Pattern Hair Care Line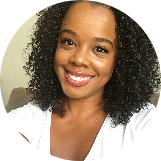 Sheryll Donerson
Mar 05, 2020
---
Editor Sheryll gives the celeb's new Pattern hair care line a go — but will it live up to the hype?
---
Tracee Ellis Ross has been my style and hair and beauty and basically everything icon for as long as I can remember. Girlfriends was one of my all-time favorite shows, and I can't even tell you how many of her photos I've saved on my phone for inspiration. So, when I found out that she was launching her very own hair care line, I may or may not have temporarily lost my mind. And then when I found out it was going to be sold in Ulta, I literally got in my car and drove to my closest store (where they were already sold out of about 80% of their stock). Big mood.
 

View this post on Instagram

 
So, let's back up and talk about the details. Tracee Ellis Ross launched her own hair care line called Pattern, specifically designed, formulated, and created for Black women with curly and textured hair. This is an important distinction between her hair care line and others geared towards curly hair. She and the cosmetic chemists she worked with specially formulated these products with Black women's needs in mind. Take the packaging, for instance. The conditioners are packaged in mega-sized 13oz tubes, because curly girls definitely use way more conditioner than shampoo (that whole dime/quarter-sized thing? Doesn't work with us, okay!). So smart, so iconic. We stan.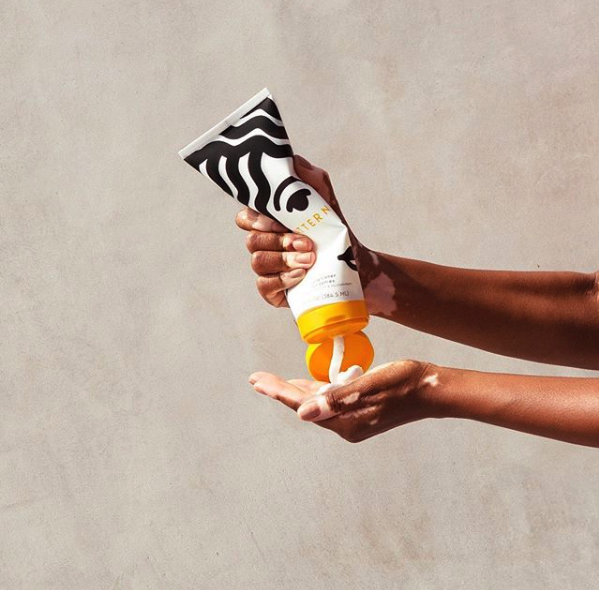 I bought and am still using the Pattern Hydration Shampoo and the Medium Conditioner for Curlies. There are two other variations of the conditioner: the Intensive Conditioner for textured hair and the Heavy Conditioner for Coilies. I went with the Medium Conditioner as I have incredibly fine hair that gets weighed down pretty easily with heavy products. I also got the Hydration Shampoo. Other products in the collection include two hair serums — one jojoba and one argan oil, as well as a detangling shower brush, hair clip, and microfiber towel.
I waited about a week after I bought my products to actually try them because as any curly-haired girl knows, wash day is an all-day event AND a delicate balance of schedules. My shower/hair-washing routine is pretty straightforward. First, I wet my hair and applied the shampoo. My initial thoughts: "Hmmm, this scent is interesting. Huh. OK, it lathers well, but doesn't feel too stripping." Then I rinsed it out and honestly, my hair felt like I had used my $3 Trader Joe's shampoo. But hey, honestly, shampoo is important, but it's kind of like a face cleanser. It gets the job done, but there's never really anything too special about it.
 

View this post on Instagram

 
But the conditioner??!?! BIHHHHHHHHHHH. Ya'll. Oh. My. God.
So, I have a big issue with moisture/hydration retention. I have high-porosity hair that absorbs water and products quickly, but literally within an hour or two, my hair is dry and frizzy. But my hair is also fine, so if I load it down with products I end up with greasy, flat hair. Sigh. But the Medium Conditioner was a perfect fit for me. I was immediately impressed with how thick, creamy, and luxurious it felt and how it coated my fine strands very easily.
 

View this post on Instagram

 
I always let my conditioner sit in my hair for the duration of the rest of my shower (about 10-15 minutes or so), and honey, let me tell you when I rinsed out my hair it felt like I had been blessed by the hair gods. It was SO silky and smooth. I decided to do the ultimate test and apply one of my lightweight serums only to see how much the hydration held up, and you'll be pleased to know that my hair looked and felt the best it had in a long time. I had so much volume, but my hair didn't look dry or brittle. We gotta love it.
If you're a curly-haired girl and you're on the hunt for a new shampoo and conditioner duo, give the Pattern hair care line a try, and let me know what you think in the comments!
---
Author: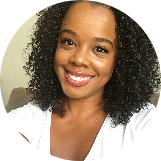 Sheryll Donerson
Sheryll Donerson got her start as a beauty writer by writing K-beauty reviews for her blog, The Wanderlust Project. These days, she's lifting heavy weights, eating tacos, drinking (too much) coffee and is 1/4 of the beauty podcast, Beauty Beyond Basics (or Triple Bees for short). You can find her on Instagram and Twitter at @sheryllrenata.
---
Comments