YMMV for Me: The Women of the Triple Bees Prove Just How True This Is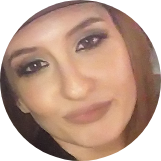 Coco Park
Mar 06, 2020
---
Base before brows? Oil before moisturizer? Greasier the better? They're breaking all the rules — and prove YMMV is not just a get-out-of-jail-free card.
---
When the beauty community gets on board with a single product, ingredient, or even technique, it's hard not to feel like you're losing your mind if you don't get the same raved about results as the K-beauty hive mind. So where does that leave us dissenters and rulebreakers?
Beauty and self-care are such highly personal experiences, it's a wonder that any trend ever gets off the ground. But there they are: mugwort, snail secretion filtrate, bee venom, the list goes on and on. And it's not just buzzed-about ingredients either; there's entire looks (glass skin), techniques (7-skin), or entire product lines that are labeled as must-haves and must-do's.
But as we are complex creatures with diverse needs, it's to be expected that not everyone is going to have the same results or preferences. That message is sometimes lost in the chorus of sameness wafting across the internet. I'm here to reaffirm the credo that any good influencer, professional, journalist, or enthusiast should be yelling from the mountain tops: Your Mileage May Vary!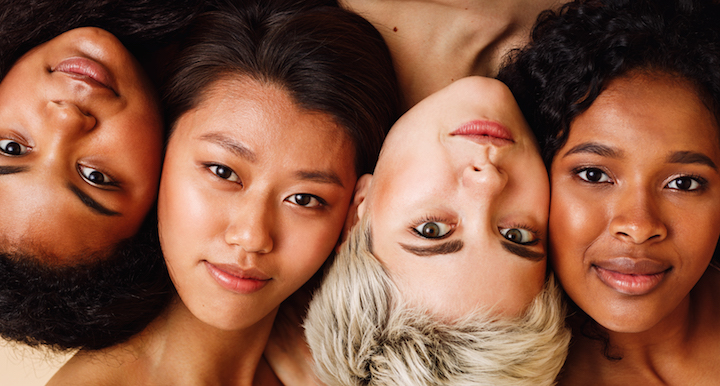 Your Mileage May Vary or YMMV has sometimes been dismissed as a get-out-of-jail-free card for skincare bloggers and influencers to toss out to cover their butts if a product turns out to be garbage. But that's a cynical and wholly incorrect view of what YMMV really means. YMMV takes into account some very obvious things that folks might lose sight of. Consider the incredible range of skin types, and even sub-types within those types. Then there's allergies and sensitivities, reactiveness, and tolerance levels. After that you can't forget the things that can't be measured by science or expertise like good ol' fashioned preferences and tastes. When I rave about a product and tout its amazing results, 99% of the time I'm talking about only my very personal experience. I loved the way it smelled, I died for the way it looked, I liked it, it worked for me, I think the sun shines out of its butt, however YMMV.
With that in mind, fellow Beautytap contributing editor Sheryll Donerson and I started a podcast several months ago called Beauty Beyond Basics where we basically discuss just that. It's co-hosted by Tiffany Peterson and Kerry Thompson of Skin & Tonics fame, and we sit down and discuss our own unique loves and hates, our heroes and our losers. I reached out to my co-hosts to ask them about their personal YMMV instances.
Oil before cream
Sheryll started out with her "rulebreaker" habit of applying oil before moisturizer, which most skincare routines strongly advise against. However, that's not a hard and fast rule, especially when you love thicker creams. In fact, Kerry and I are both oil before moisturizer gals, too! For me it comes down to the fact that I like to seal everything down with a super dense cream.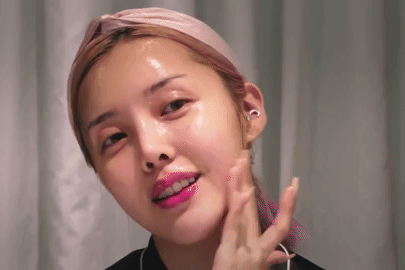 The greasier the better
Following in that vein, Kerry admitted to loving to "really grease my face up before makeup application. I always hear people say, 'oh, this moisturizer is really light, so it wears well under makeup.' I don't want a light moisturizer. I want it thick. I want to be a greaseball before my foundation goes on." I had to send a flurry of cry laugh emojis as a response to that because #SAME. It breaks all kinds of beauty "rules," but I want to feel like a greased little butterball at all times. Of course that's not going to work for someone who's battling oil overproduction, so again, what did we learn? YMMV and that's OK!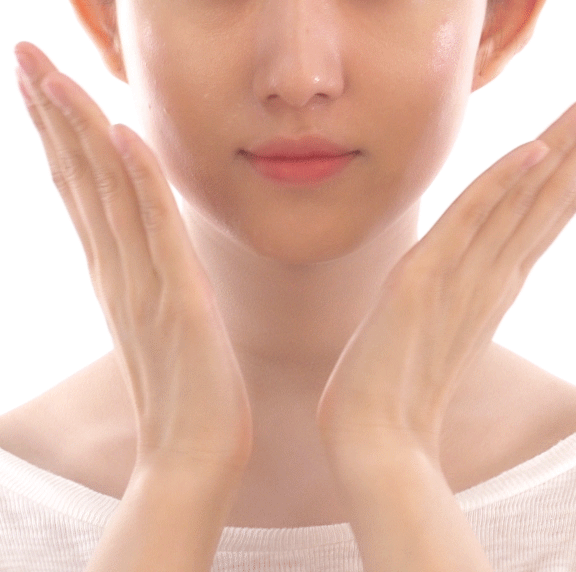 Layer your toners
My other bit of rulebreaking that seems ridiculously over the top and cloying to some people is I use a concoction of three different toners at once, day and night. I start with a squirt of my beloved SanDaWha toner, of which I'm in a codependent relationship with, then I hit it with a dash of something slightly heavier, which right now is a bottle of Whamisa toner I'm working through, then I top it off with my favorite thick-as-a-McDonald's-shake toner, Hada Labo Gokujun Premium. It is crazy extra yes, but my skin absolutely loves it. If you want matte, airy skin and expect your toner to be light as water and sink right in, your opinion is still valid, and so is mine. YMMV!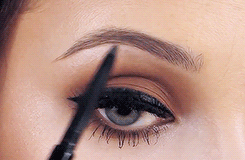 Base before brows
Tiffany's YMMV breaks with the protocol of just about every YouTube beauty guru and MUA — she's a foundation before eyebrows gal. Which is really not the norm for most Beautubers but is exactly what I do, too! I want my BB cream on, set, and in place before I even think about touching a brow. A lot of it has to do with technique. I like to draw on individual hairs like the world's most temporary microblading, only I do it with a brow pen. I cannot imagine going anywhere near all that hard work with a foundation afterward. Maybe it works for blockier IG brows, but for my style, I just can't do it, and neither can Tiff.
After chatting with my girls, I realized we are all swimming against the current, so to speak. We break a lot of hard and fast rules and maybe that means there really isn't a need for such rigidity. I understand taking comfort in strict guidelines, and maybe that really does work for a lot of people, but I can't help but think YMMV.
What's your YMMV technique? Do you have a holy grail your friends think is a holy fail? Let me know in the comments!
---
Author: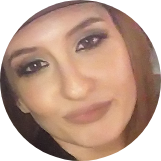 Coco Park
Coco Park is an author, beauty journalist, blogger, podcast host, and all around oddball living in Montreal Quebec with her family. Originally from the southern USA, she worked for several years in the makeup industry as a professional makeup artist and holds a certificate in esthetics. She is a proud member of the Choctaw Nation of Oklahoma. Want to know more? Check her out on the Beauty Beyond Basics podcast, on her blog TheBeautyWolf.com, on Instagram @thebeautywolf, and in her book "Korean Beauty Secrets: A Practical Guide to Cutting-Edge Skincare & Makeup."
---
Comments