7 Under 7K: Skinfluencer Accounts to Follow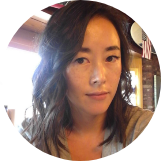 Jude Chao
Apr 15, 2020
---
Fiddy-approved skincare Instagram accounts that'll keep your feed worthy of all that scrolling.
---
I've said it before and I'll say it again: the internet has been the best thing for skincare enthusiasts since the invention of skincare. Back in the pre-internet days, people wanting to improve their skin had to rely on the questionably unbiased guidance of magazines and department store sales associates. These days, the internet offers reviews on just about every product imaginable, from people of just about every skin type, skin color, and budget and lifestyle imaginable. It's great.
But while we Asian beauty fans all know and love Gothamista and Lab Muffin and Kind of Stephen, discovering smaller accounts can be harder. Instagram's discovery algorithms tend to favor larger accounts with content carefully crafted for high engagement and visibility.
Following smaller Instagram skincare accounts can be just as rewarding and informative, however, especially since the greatest resource the internet has to offer for us skincare lovers is the diversity of voices chiming in about the products we're curious about. So here are seven Instagram skincare accounts with follower counts under 7K. They're all fantastic people with interesting things to say, and I'm proud to consider all of them my friends.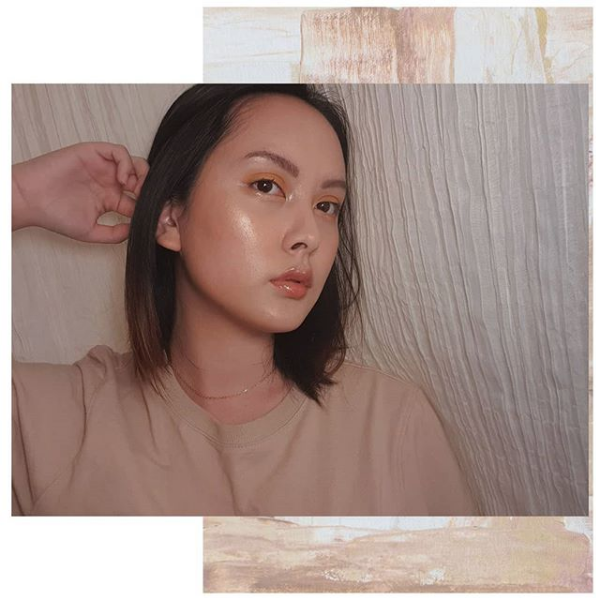 @thenerdyderma
Dermatologist accounts on Instagram can be hit or miss. I've noticed that several of the more famous ones generally focus on promoting their own beauty brands, not all of which look that spectacular, while others lean towards pushing fillers and injectables and casting aspersions on nonprescription topical cosmetics.
Erin, the Filipina dermatologist behind @thenerdyderma, is a breath of fresh air. With a healthy curiosity and open-mindedness towards commercial cosmetics as well as deep knowledge on skin conditions and terminology, she maintains an accessible but incredibly educational account. And she's a genuinely warm, kind, open soul who's always fun to chat with.
 

View this post on Instagram

 
@skin_t__
I stumbled across @skin_t__ a couple of months ago and have been loving his content ever since then, especially his IGTV videos. Billing himself as a "Scottish guy addicted to skincare," Grant has oily-combo skin and a frank and straightforward reviewing style. The products he reviews range from practical to luxe with a focus on science-driven formulations, and his love of skincare shines through in every post. Finally, I just really like listening to him talk.
 

View this post on Instagram

 
@skincarebymoonlight
Skincare and a big bunny? I'm always down for cute animals alongside my beauty content, and Chelsea from @skincarebymoonlight obliges by including photos of her big bunny Poppy in her numerous thoughtful skincare posts. With very fair and sensitive skin, Chelsea tends to feature calming and reparative products in her feed. She's also a great resource to see what K-beauty is available to the Canadian market!
 

View this post on Instagram

 
@skinbykerr
If there's one other thing I love as much as skincare and animals, it's food, so @skinbykerr is also right up my alley. Keren covers skincare, nutrition, and food with a gorgeous aesthetic and a mix of well-considered reviews and tantalizing first impressions. Plus, her aesthetic is lovely.
 

View this post on Instagram

 
@skin_karen
I basically consider Karen my honorary little sister, and I love her sheet mask, makeup, and false lash reviews almost as much as I love her wild sense of humor and charmingly blunt nature. The majority of the skincare reviews at @skin_karen are of sheet masks, which is great for anyone who's looking for more variety in their sheet mask selection but unsure of which ones to try. She occasionally films sheet mask reviews while tossing back shots or glasses of wine. I approve of this.
 

View this post on Instagram

 
@thedewycopy
I've been following Alicia from @thedewycopy for some time now. Not just for her gorgeous photography and thoughtful captions, but also for her intense sense of accountability and pride in the skincare community as a whole. Alicia is a staunch defender of content creators' rights to their own work, often standing up for those who've had their work stolen and often standing up to the brands doing the stealing. She also launches discussions about respect within the community and sets a fantastic example of respectful honesty.
 

View this post on Instagram

 
@skincarewithtwisty
Rounding off this list is a skincare enthusiast with a twist: Beijing-based Alan of @skincarewithtwisty combines a love for skincare and a passion for science with an interest in traditional herbal medicines. For those of us who love our hanbang skincare, his insights into adaptogens and Traditional Chinese Medicine (TCM) are fascinating. He's also not afraid to call out marketing shadiness through tactics like "science appropriation." And he happens to love some of the same products I do.
 

View this post on Instagram

 
This list is by no means a comprehensive one. Skinstagram is vast and full of great accounts to follow, and if I were to try to list out all the accounts I think are great, we'd be here for longer than it's going to take me to release my (upcoming) book. But starting with the Instagram skincare accounts above is a great introduction to various corners of the online skincare community. From there, pay attention to other accounts that comment or follow. Before you know it, you'll be immersed!
---
Author: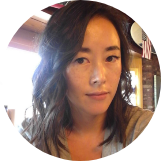 Jude Chao
Jude writes as Fiddy Snails at the K-beauty and skincare blog Fifty Shades of Snail and can be found on Instagram @fiddysnails. Named the ELLE Malaysia Beauty Blogger of the Month for June/July 2017 and one of ELLE Magazine's 10 Cool Beauty Bloggers to Watch in 2018, Jude loves ginseng, snail, honey, propolis, and tuna fish kimbap, though she generally doesn't put the kimbap on her face.
---
Comments