Gen Z vs. Millennial Beauty: It's All About Skincare, Diversity, and the Digital Age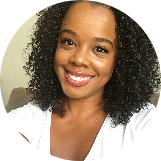 Sheryll Donerson
May 01, 2020
---
Remember when you were a teen? What did your beauty routine look like? One thing's probably for sure: It pales in comparison to the elaborate beauty routines of Gen Zers today. How the new generation of beauty trendsetters are shaping what ends up on all of our vanities.
---
If you're a millennial, I want you to think back to your teenage years. What was your skincare routine like? I'll detail mine, from what I remember.
AM
1. Wash face with Noxzema or Neutrogena Acne Wash (the grapefruit one).
2. That's it.
PM
1. Maybe??? Wash face with Noxzema or Neutrogena Acne Wash.
2. If I had a pimple, I'd put toothpaste on it before I went to bed.
3. Sometimes, I'd use the Neutrogena oil free moisturizer. Sometimes.
And even though I was definitely way more beauty obsessed than my peers (I had nearly every single M.A.C eyeshadow by the time I was 18), skincare was not my forte. But was it really any of ours? Back then, all the beauty focus was on makeup — if you had acne, you could just cover it up using a concealer. If your skin was dull or dry, you'd just use a liquid foundation. I had a copy of the iconic Bobbi Brown Teenage Beauty Book and there was one six-page chapter about skincare. But the information was pretty basic and generic — don't forget to wash your face, use an SPF 15 (?!?!!), don't drink or smoke, and make sure to drink eight glasses of water a day. And honestly, I didn't care about that. I wanted more information about makeup!
But now, Gen Z is running things, especially in the beauty and skincare world. Beauty startups and companies are realizing the power (and extra money) Gen Zers have and are shifting their marketing to appeal to the younger generation. Unlike us millennials, who had to use our janky one-use cameras for special occasions (which we'd develop and then cut out the photos to place on our binders), Gen Zers are faced with the unique experience of growing up in a digital age, where they are expected to not only document every waking moment of their lives but look good doing it. Millennial Marketing said it best:
"Growing up in the age of social media and selfies, Gen Z obsesses more over their appearance than previous generations. ... Teens know they can be photographed anytime, anywhere, and they expect those images to end up online. With their carefully curated personal identities so public on social media, they are hyper-conscious of the way they present themselves."
Enter the rise of Gen Z beauty.
In the past couple of years, we've seen brands launch with their sights set on Gen Zers. Think Millie Bobby Brown's Florence by Mills skincare line, Fourth Ray Beauty by Colourpop, C'est Moi, Kylie Cosmetics, Evenprime, Higher Education … the list goes on and on. And not only that, major prestige brands have tapped Gen Z stars like Zendaya (Lancôme), Kaia Gerber (YSL Beauty), and Yara Shahidi (Bobbi Brown) as brand ambassadors, eschewing the older actresses and models that these brands normally choose. And these companies have one thing in common — they know that their target audience is way more skincare savvy than previous generations and, in turn, are actually focused on safe, non-toxic, sometimes organic ingredients that deliver results.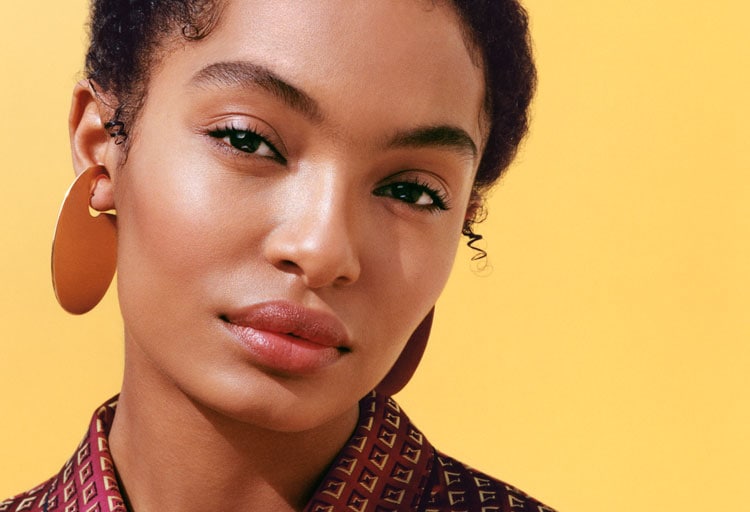 Gen Zers are also concerned with the environment, race, LGBTQ people, climate change, politics, and animal rights, and they want to buy products from brands whose values align with their own. One of the main reasons Fenty Beauty has managed to be so successful is that from the beginning, they made sure all shades and types of people were represented in both their marketing and products. They don't sell their products in China, which means they won't test on animals (China requires animal testing on all products sold there). And Fenty Beauty's social media team has their eyes on the pulse of trends relevant to millennials and Gen Zers alike — think ASMR videos with Amandla Stenberg or tapping TikTok legend Rosa for a series of Twitter videos.
And the icing on the cake is that there are truly no rules for beauty with Gen Z. We millennials had the Bobbi Brown Beauty Book telling us to not apply oil so we don't look shiny, and shiny doesn't look good in real life (I think recent trends will tell us otherwise), but Gen Zers are more willing to experiment with their looks. Think everything about Euphoria, colorful eyeshadows, unicorn hair and wigs, bold lips, the list goes on. All of that translates to way more dolla dolla bills for beauty brands. According to Glossy.co, Gen Z spends more money on beauty than apparel, a huge turn from previous generations.
---
So are you a Gen Zer or a millennial (or other??)? Let us know because it's time for a giveaway!
All you have to do is comment below and tell us whether you're a Gen Zer or millennial, and what your experience in beauty growing up has been like!
The first 25 commenters will receive a coupon code for a free box of Laneige Perfect Renew Regenerating Masks* in your next order!
*U.S. orders only. Beauty Advisors and employees not eligible
---
Author: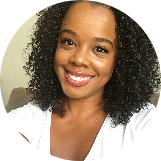 Sheryll Donerson
Sheryll Donerson got her start as a beauty writer by writing K-beauty reviews for her blog, The Wanderlust Project. These days, she's lifting heavy weights, eating tacos, drinking (too much) coffee and is 1/4 of the beauty podcast, Beauty Beyond Basics (or Triple Bees for short). You can find her on Instagram and Twitter at @sheryllrenata.
---
Comments