Top J-Beauty Products You Need Right Now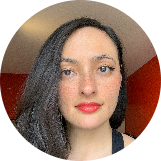 Marieve Inoue
Jul 15, 2020
---
Which J-beauty products are surefire bets? To each their own favorites, but here are some categories where Japan may be one step ahead of the West.
---
As a beauty journalist, I get tons of PR samples, and really have absolutely no need to go beauty shopping. But as a die-hard beauty fan, I just can't help myself—especially when it comes to Asian products. Over the years, I've noticed that certain steps in my routine often end up naturally being filled by a Japanese product. This eventually leads to the realization that in my opinion, there are some categories that Japan just does better than the West. They're also a good place to start exploring J-beauty if you're just getting your feet wet!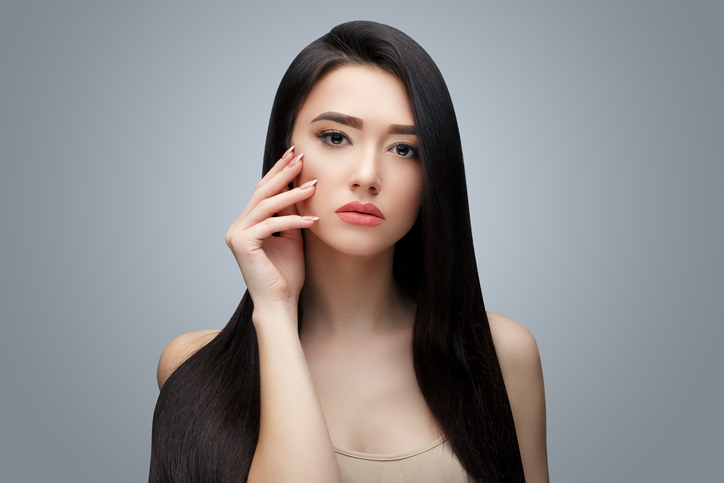 Sunscreen
This is a big one. By now, you probably know that protecting your skin from the sun consistently is the best way to keep it healthy. The first time I set out to make wearing sunscreen a daily habit, I reached for one of the formulas I'd usually turn to for a day at the beach. Wrong! The greasy finish, white cast, and heavy feeling on my skin quickly made me abandon my noble resolution… until years later, when I finally discovered the magic of Japanese sunscreens, which I actually look forward to topping off my skincare routine with. K-beauty has some great sunscreen options, too, so if you haven't found THE formula that makes you want to apply it daily, keep looking: it's out there!
Beautytap Advisors (aestheticians, facialists, makeup artists, and beauty professionals) recommend these sunscreens.
Liquid Eyeliner
I've always been a fan of eyeliner in general. Kohl pencils, gel liners applied with a separate brush, felt-tip markers—you name it, I've used it. But almost a decade ago while on a trip to Japan, I discovered the liner that would change my eye makeup game forever, thanks to my travel buddy, who was on a mission to find it for a friend back home. It was (***drum roll***): the Dolly Wink Liquid Eyeliner. The brush-style liquid liner has actual bristles and a superfine tip, which makes creating the perfect flick a piece of cake. Plus, the formula stays put for hours!
It is the only makeup item I have repurchased over and over again, likely going through at least a dozen through the years. Sure, I'll stray and try other Japanese liners once in a while, but I always choose one with a brush tip, which to me is the key to a great liquid liner. Until around a year or two ago, I had never found an eyeliner from a Western brand that a) had a brush-style tip and/or b) even came close to my Japanese liners in terms of precision and ease of use. Today, I can think of exactly two. For now, I'll continue stocking up in Tokyo, where there is a wide array to choose from.
Toner (a.k.a. "lotion")
Like many people before they enter the wonderful world of Asian skincare, I used to think "toner" and "astringent" were synonymous, and that they were used to perfect your cleansing step… as opposed to adding that crucial first shot of moisture to your skin right afterward. Fast-forward a few years, and you'll find me patting in one, two, sometimes three layers of a lightweight moisturizing fluid into my skin. Hada Labo Gokujun Premium Hyaluronic Acid Lotion is a mainstay in my routine, but I also really enjoy milky toners like the Kikumasamune High Moist Skin Care Lotion (made from sake). Lotion is such an important step in Japanese skincare: no wonder J-beauty has some truly wonderful formulas on offer.
Beautytap Advisors (aestheticians, facialists, makeup artists, and beauty professionals) recommend this black rice toner.
Hair Care
Raise your hand if you've tried Shiseido's Tsubaki hair care line! My sisters and I swear by it to keep our hair smooth and shiny, and have for years. But for the longest time, I never stopped to wonder what "tsubaki" actually meant. Then, Shu Uemura launched its Art of Hair line in 2007, and I fell in love with the Essence Absolue Nourishing Protective Oil and its ability to smooth out my frizzy locks before my eyes. (Applying oil to your hair may seem like a no-brainer now, but back then, the idea was almost shocking here in the West!)
The star ingredient of this magical product? Camellia oil, which in Japanese translates to 椿油 or tsubaki abura, a luxe antioxidant-rich elixir Japanese women have used for centuries to nourish their skin and hair. Suddenly, everything made sense. Hydrating mists, rich oils, moisturizing masks, serums, and of course, shampoos and conditioners abound—I'm still in the process of exploring them all, but I'm loving what I've used so far.
Beautytap Advisors (aestheticians, facialists, makeup artists, and beauty professionals) recommend this moringa hair oil and this camellia oil.
What was the first ever Japanese beauty product you tried? Is there a step in your routine for which you usually prefer Asian beauty products? Let me know in the comments!
---
Author: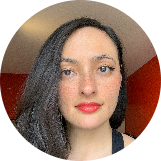 Marieve Inoue
Mariève has been writing about beauty online and in print for over 10 years. Half-Canadian and half-Japanese, she loves that being a freelance beauty writer gives her the opportunity to explore the cosmetics landscape from Montreal all the way to Tokyo. Also on her mind at any given moment: cats, music, figure skating, food, and her next trip to Japan. You can find her (and her beauty illustrations!) on Instagram at @by.minoue.
---
Comments