The Luxurious French Haircare Line You Need For Effortlessly Healthy Hair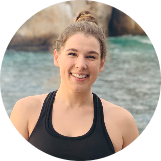 Alexa Tucker
Sep 30, 2020
---
Prepare for shiny, lustrous hair with the arrival of French haircare collection, Christophe Robin.
---
In the world of beauty, there's no denying that the French have a certain je ne sais quois, from their botanically inspired skincare regimens, often passed down from generation to generation, to their chic, trendsetting hairstyles.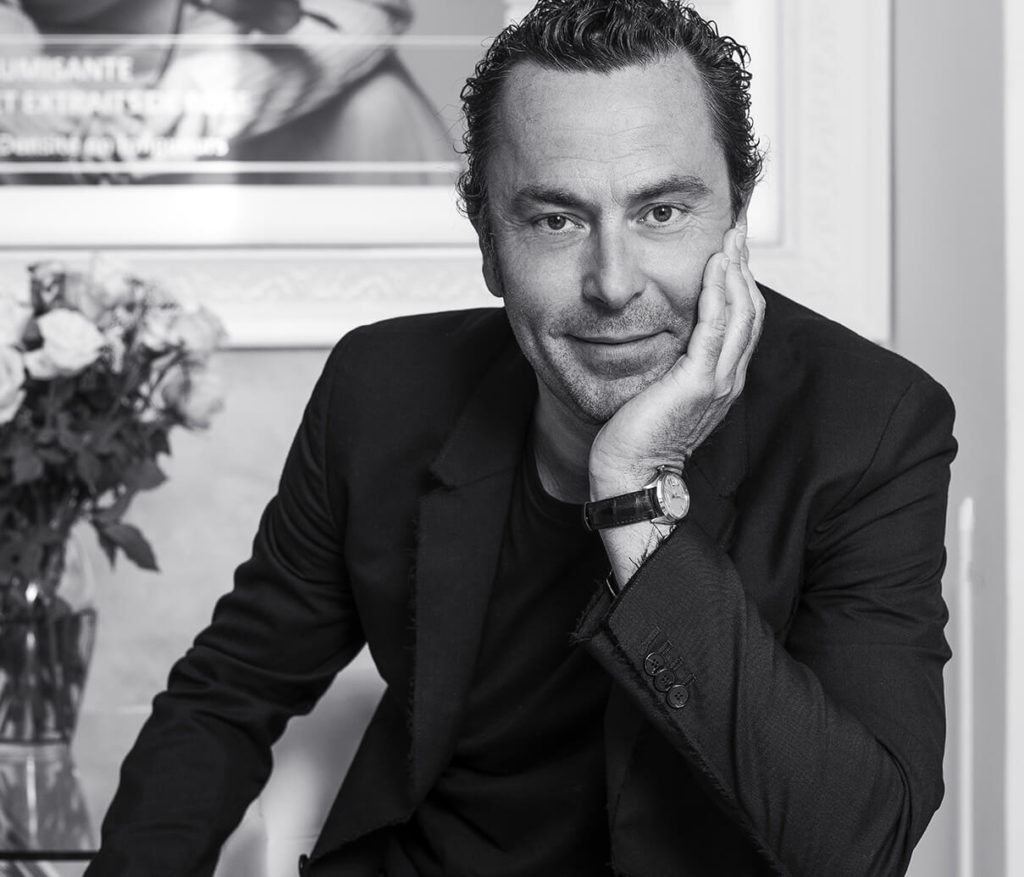 So, it should come as no surprise that the French hair care line Christophe Robin embodies many of these same cultural beauty values — nourishing, self-care focused, and wonderfully luxurious to use. 
"Since the launch of the brand in 1999, care is at the heart of our formulations, as a beautiful and lasting color can't exist without proper care," Christophe Robin, the founder of the brand, tells Beautytap. "Formulations are highly enriched with natural origin ingredients to draw strengths from nature, and [they] deeply take care of the scalp, [as] a balanced and healthy scalp is the key to beautiful, shiny hair."
Obviously, I was sold by the promise of that aforementioned French girl-worthy hair. My strands tend to be dry with a wavy-ish curl pattern, and it's colored with blonde balayage (so Christophe Robin's focus on colored hair is especially attractive to me). I tried several of the brand's top products, and I'm pleased to say I was impressed. 
Before diving in, I took the opportunity to ask Robin's expert opinion on what I (and other customers) could do to make the most of his haircare line, in conjunction with the products themselves. His first recommendation was to focus on including omega fatty acids in your daily diet, as well as plenty of other essential nutrients through seasonal fruits and veggies (check, check). Bonus: That's great for your skin and nails, too, he adds. "Also, it never hurts to give yourself a good scalp massage on a regular basis to reactivate blood circulation," says Robin. "This boosts healthy growth and makes your hair stronger in the long term."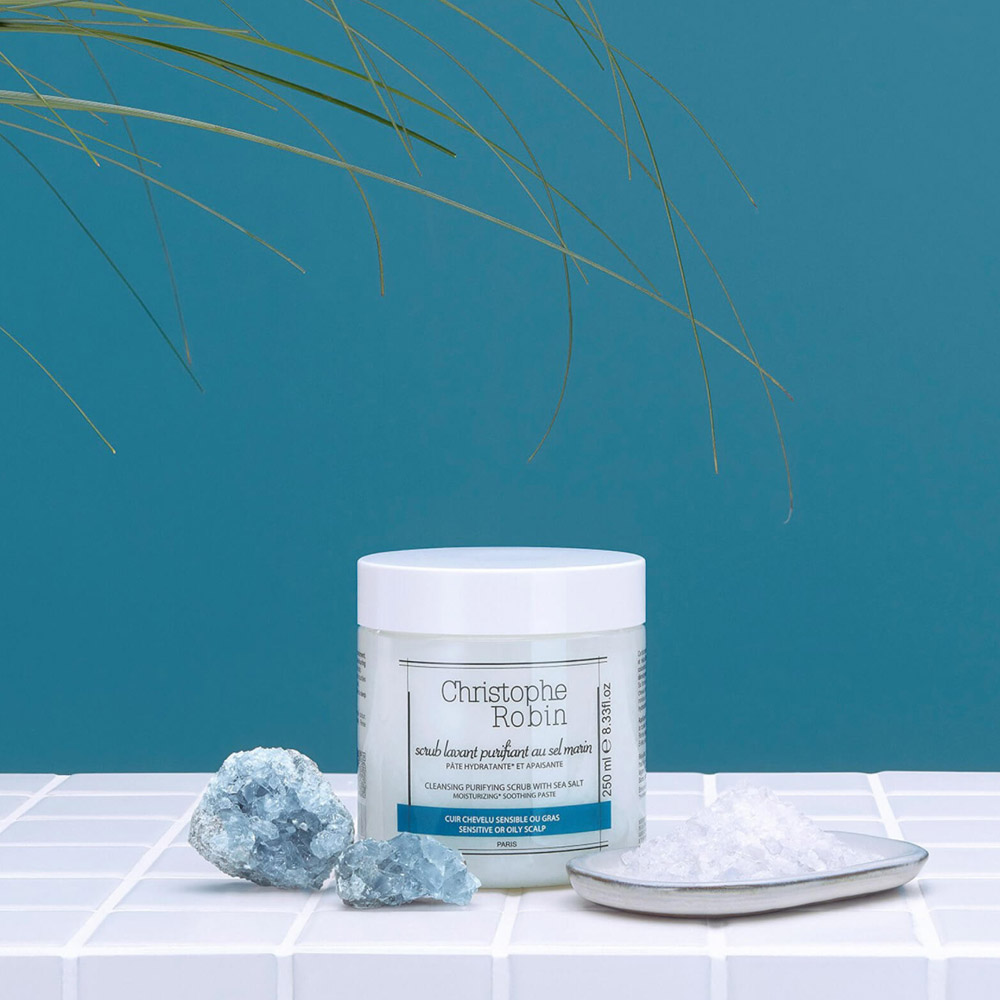 With that in mind, the first product I tried was his Cleansing Purifying Scrub With Sea Salt. The best way to describe this shampoo-like hair product is that — as the name suggests — it's like a body scrub for your scalp. 
In fact, this is Robin's all-time favorite product from his line. "Oily hair is one of the main causes of hair loss, [so] it's important to deeply cleanse the scalp once a week to eliminate all the impurities, product build-up, dry shampoos, poorly rinsed shampoos, and conditioners that have a tendency to suffocate the scalp and make it oily," he says. "A deep cleanse once a week is the perfect way to start the week on a fresh note!"
A fresh note, indeed. It's packaged in a jar, so I wet my hair and scooped up about a tablespoon — much like you would a regular body scrub. Following Robin's advice, I started with a thorough scalp massage, which is definitely something I'll be incorporating into my beauty routine (aside from the circulation benefits, it's oh-so relaxing). After emulsifying with a tiny bit more water, I was surprised by how much it foamed up into a delightfully satisfying and effective lather. The result? My scalp was as squeaky-clean as can be.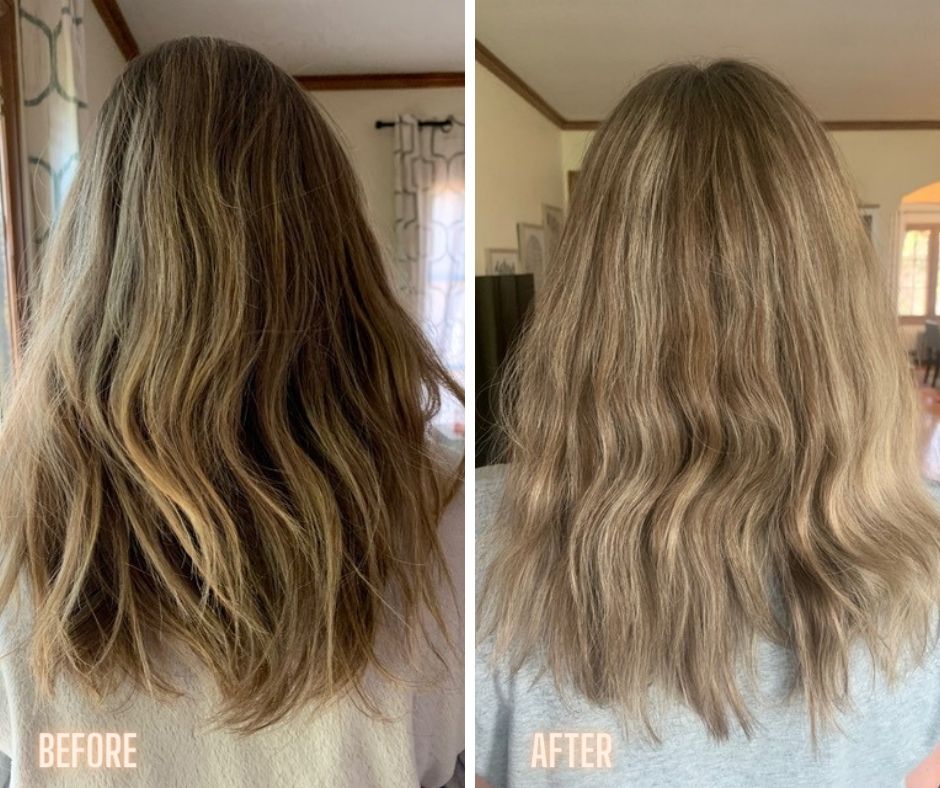 The other element to note about this product is its scent — the French aren't known for loving overly sugary, fruity fragrances, and this hair product is no exception. Its scent is a bit more cologne-like, making it perfect for sharing with my partner (who steers clear of anything that makes his hair smell too "sweet"). 
This detoxing stand-in for shampoo will certainly have a lasting place in my beauty routine (especially after summer days of using sunscreen to protect my hair part). That said, I'll likely only use it once every couple of weeks — my only gripe with this product is that it uses sulfates to deliver its super-clean results, which I generally steer clear of to extend the life of my hair color and keratin treatment.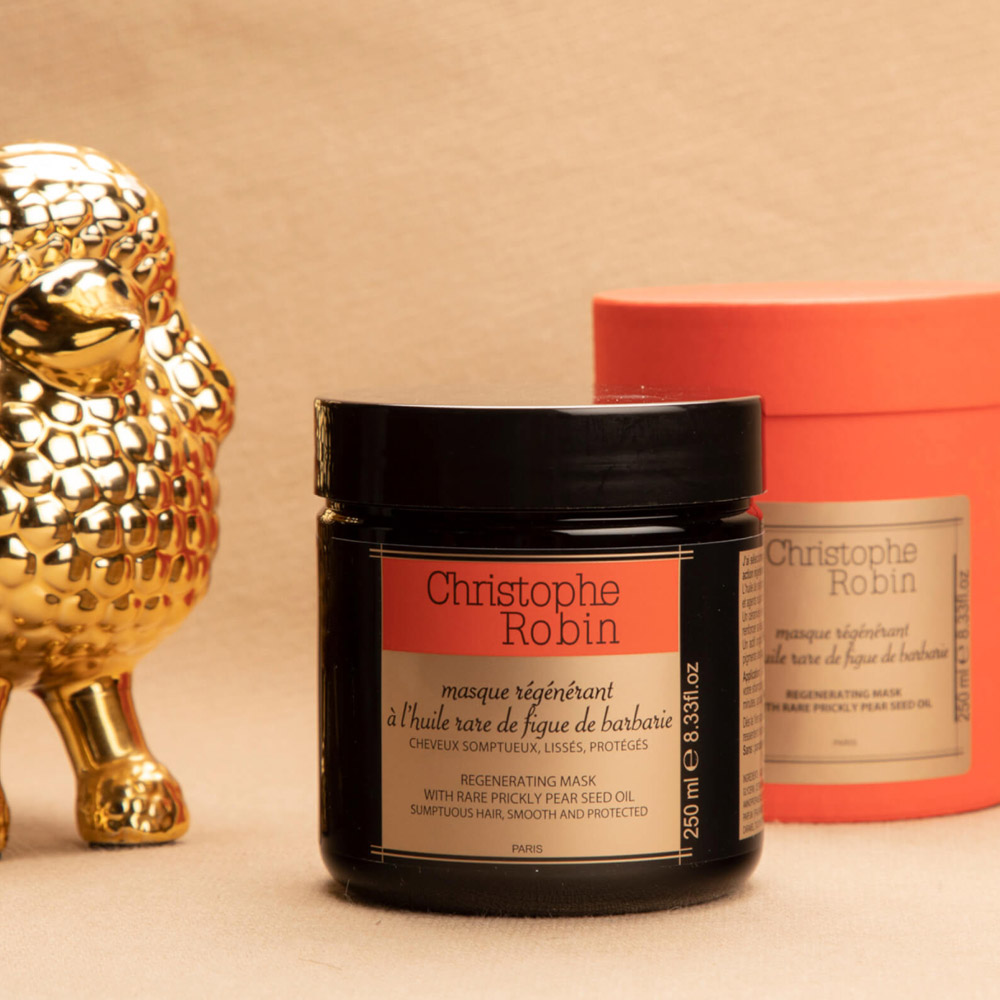 I followed the cleansing scrub with the Regenerating Mask With Rare Prickly Pear Oil, and I'll just lay it out there now: This was my favorite of the products I tried. As I mentioned, I have dry hair, and this creamy mask did a fantastic job of intensely hydrating my strands while correcting and protecting against damage from heat styling, coloring, pollutants, and more. 
It left my locks shiny, silky, and soft to the touch, so much so that I could tell the difference before even stepping out of the shower. What's more, it did it in the span of just five minutes. I often can't be bothered with masks that need 30 minutes to work their magic, since it involves drying off, applying the product, waiting around, and then showering again, so this short time frame just might be my absolute favorite quality about this product.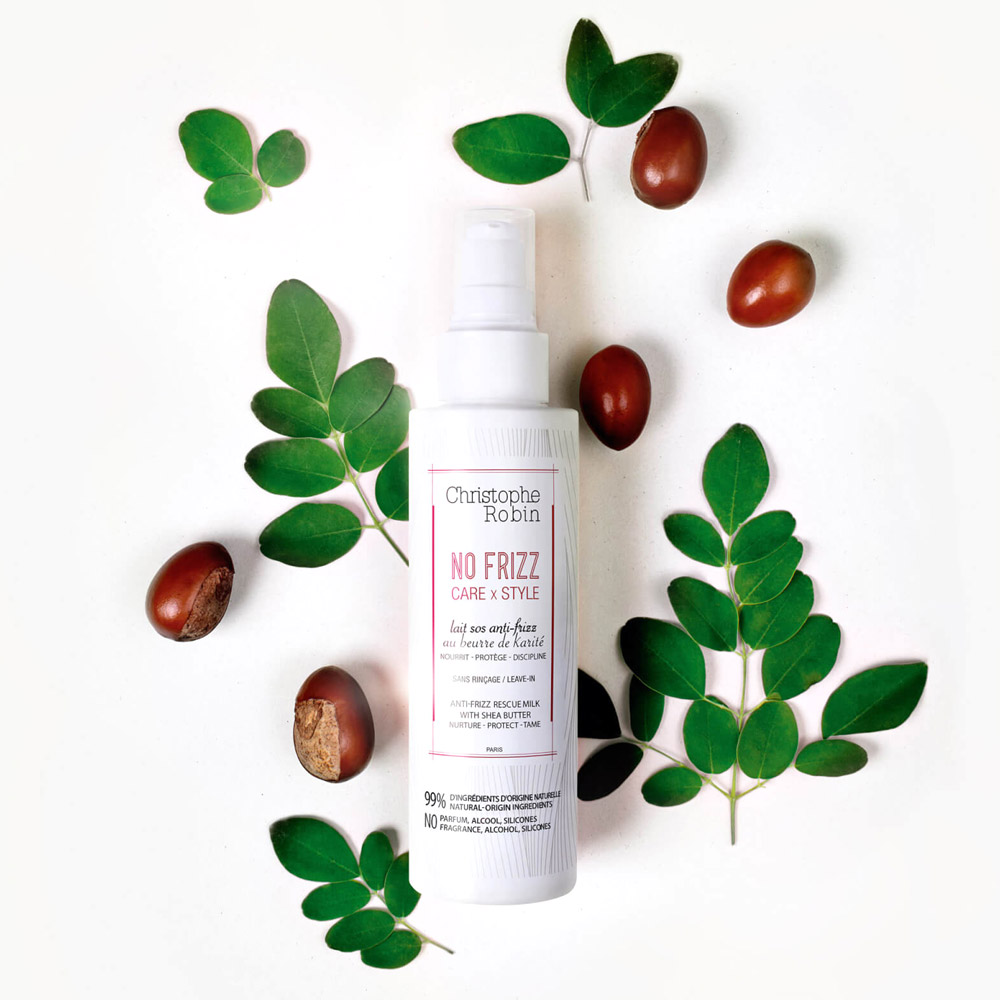 I followed it up with the brand's Anti-Frizz Rescue Milk With Shea Butter, which delivered on its promise. The texture of this product is almost cream-meets-serum — in fact, the term "milk" really is the best way to describe it. With 99 percent natural origin ingredients, it was a winning heat protectant and great for air drying, too, leaving my hair feeling smooth and light rather than weighed down. I also love that it's a pump bottle, my personal packaging of choice for hair products. 
I've saved the most visually drastic product for last. I made an exception to my short-mask-only rule for the Shade Variation Mask in Baby Blonde, and it was worth it. It's dubbed a "color revival mask," but I'd go as far as to say it was a lightening mask — it took my color a solid shade lighter than it was (and restored the ashy blonde qualities I strive for, even though my hair naturally veers warm and brassy).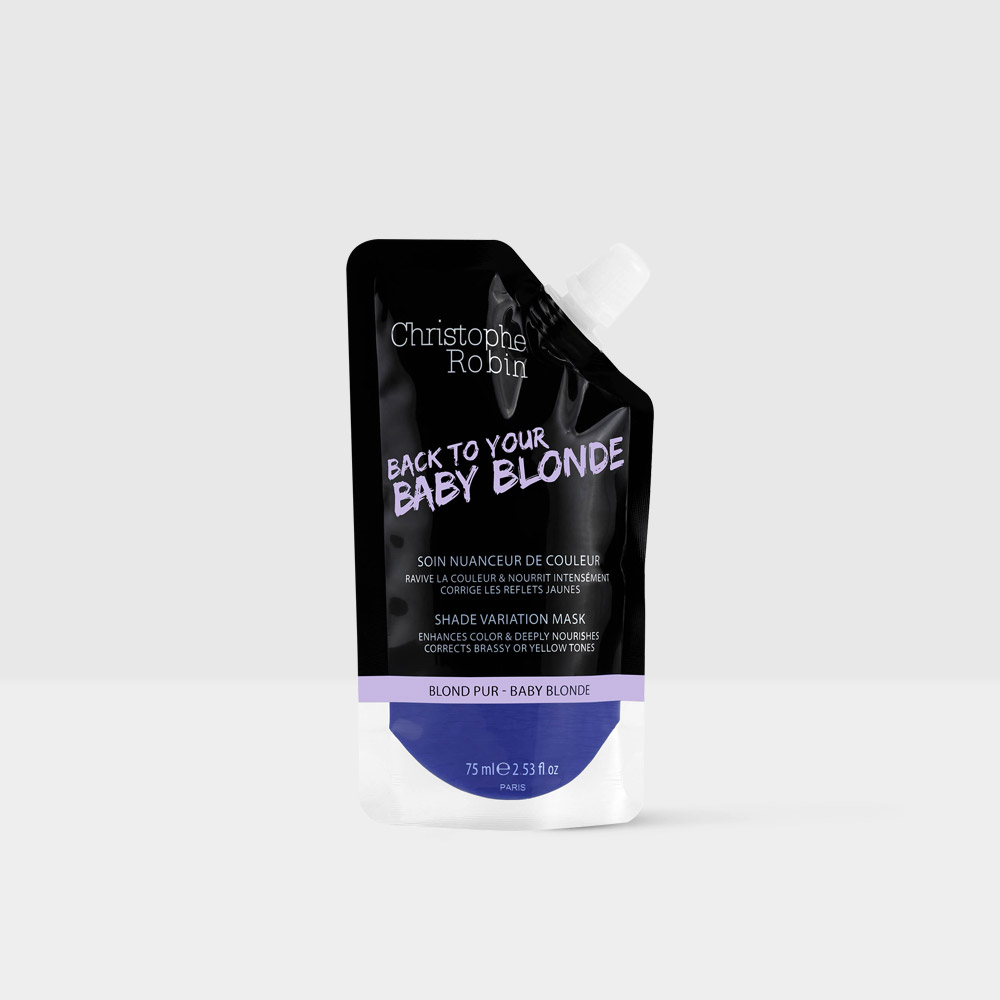 Like most hair-toning products, I opened up the jar to find a shockingly vibrant shade of the purple-cobalt product. With a towel around my neck to protect my robe, I applied the smooth mask from roots to ends, tossed it up in a loose bun, and attempted not to stain anything purple for about 25 minutes. At the end of the waiting period, it washed out surprisingly easily (some toners can be a pain to get out completely), and while it wasn't as hydrating as the aforementioned Regenerating Mask, I was in it for the color benefits.
Needless to say, I wasn't disappointed — my hair was a light ashy blonde, and while it did lose some shine, my plan is to chase it with the Regenerating Mask next time before toweling off to remedy any dryness. 
These products will have a lasting place in my hair care routine, but the thing I most enjoyed about testing them out was the routine they encouraged. Taking a little extra time to treat yourself to a scalp scrub, flipping through a magazine while waiting for a hair mask to set, air drying with a touch of frizz-fighting hair milk — now that feels like French-girl beauty to me. 
---
Author: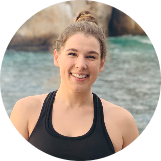 Alexa Tucker
Alexa is a Denver-based writer, editor, and marketing pro who covers all things wellness, travel, beauty, and lifestyle. She has written for Women's Health, Woman's Day, Runner's World, Self Magazine. When she's not crafting content, you can find her hiking or skiing (depending on the season), drinking red wine, or planning her next travel adventure.
---
Comments