Top 5 Sheet Masks for Exceptionally Glowing Skin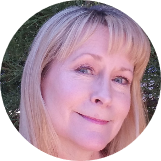 Tracy Teel
Sep 10, 2020
---
Across the country and around the world, skincare fans and the facialists they love are patiently awaiting a grand reunion since COVID-19 hijacked our lives. Luckily, there's a DIY solution waiting in the wings that will do wonders for your skin – a sheet mask.
---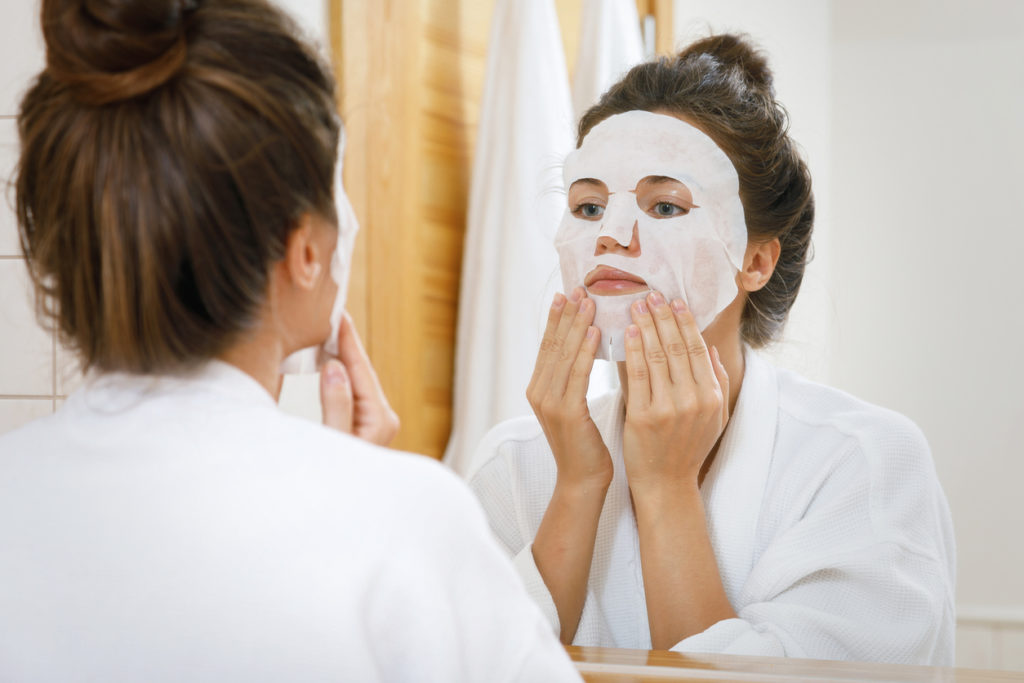 If you can't get an appointment to see your favorite esthetician, now's the time to hop on the sheet mask bandwagon. Celebrities, actresses, makeup artists, and just ordinary folks like myself have adopted and are touting the sheet mask ritual because:
It's fun to share masking selfies on social media.

Masks address your skin's fundamental need for hydration.

They give you an excuse to binge read or relax while rejuvenating your skin.
These are five of my favorites for everyday use, special occasions, or "treat yourself" nights.
Mediheal N.M.F Intensive Hydrating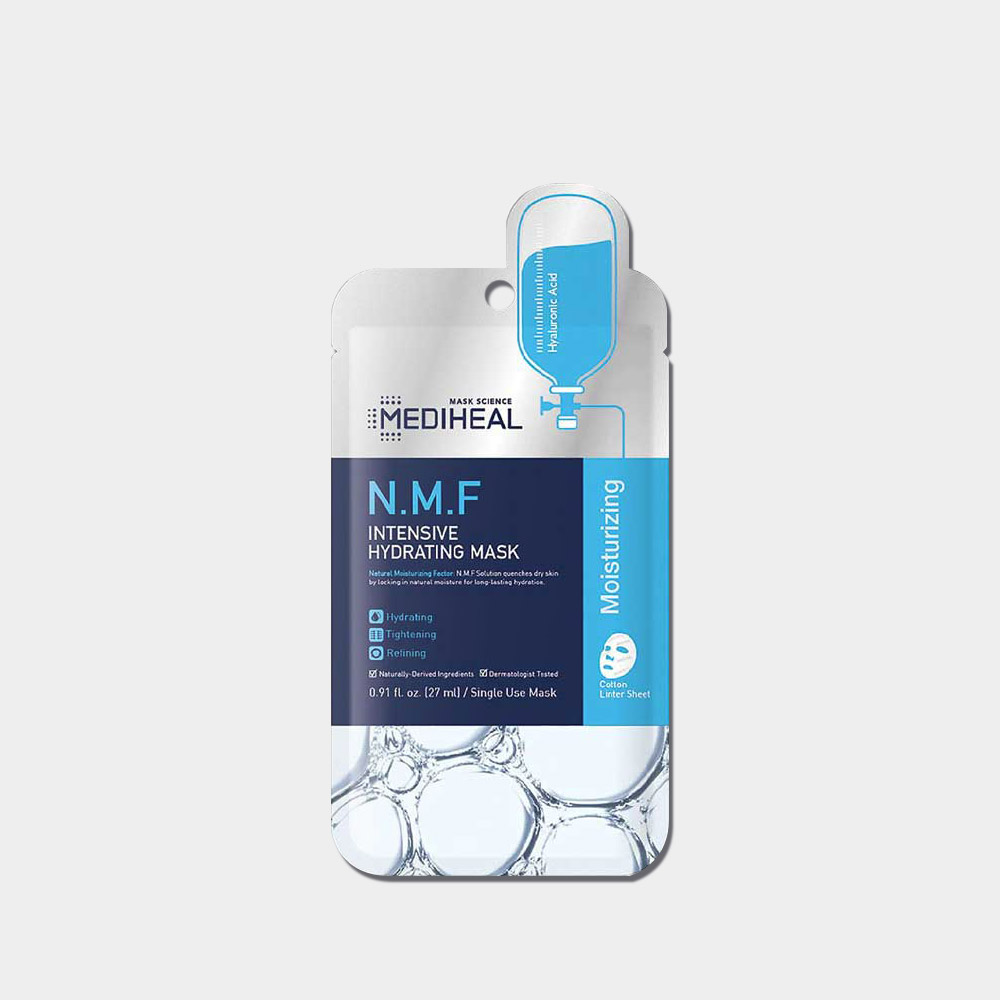 Do you leave your sheet masks on until they're completely dry? You shouldn't! If left on too long, the mask material can stick to your face and take some of those skin-soothing juicy ingredients with it.
Mediheal's sheet masks offer hydration and skin-tightening benefits without residual stickiness. Considering the company has sold over 1 billion masks in three short years, this is one mask you should try. There's even a cute "Mediheal" logo stamped into the mask that becomes visible as it begins to dry down. At $1.99 each, quite a bargain and highly effective too.
 My Beauty Diary Japanese Sakura Mask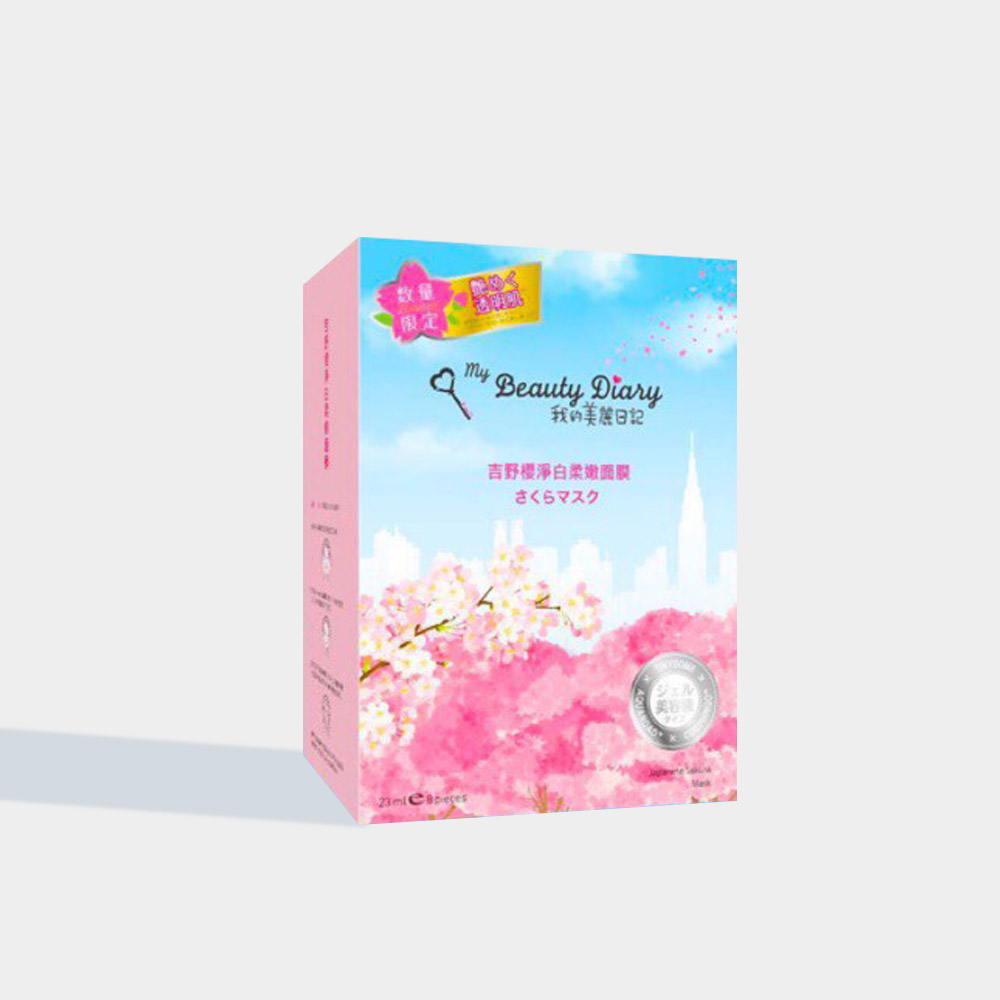 Just like the fragrant cherry blossom trees that adorn Japan's landscape in spring, these Taiwanese masks are delicately fragranced and available only for a limited time. My Beauty Diary (MBD) masks are ultra-thin and fit nicely without gapping. The essence contains both licorice root extract and arbutin for brightening, and the hydrolyzed collagen and aloe leaf juice plump and hydrate the skin.
 Goodal's Green Tangerine Vita C Serum Mask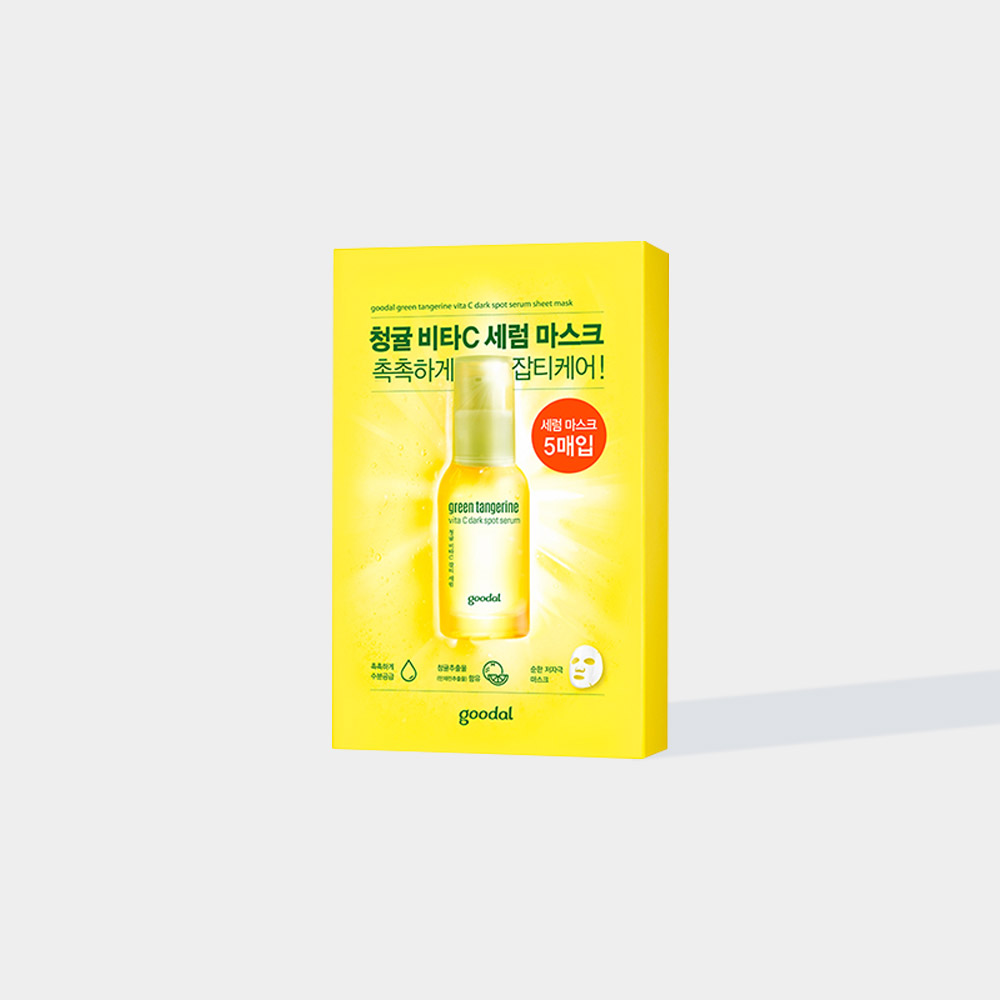 If you love sheet masks with liquid to spare, these will make your day. Having extra essence to pat into your neck and décolletage area makes "masking" even more fun. Goodal's Green Tangerine Vita C Serum Mask can only be described as "extra juicy." The antioxidant-rich formula targets dark spots, courtesy of highly concentrated citrus extracts, but it won't irritate your skin. Bonus tip: If the mask doesn't fit your face snugly, cut it in half horizontally with a pair of scissors to customize the fit. Two pieces often adhere better than one.
JM Solution Water Luminous Golden Cocoon Mask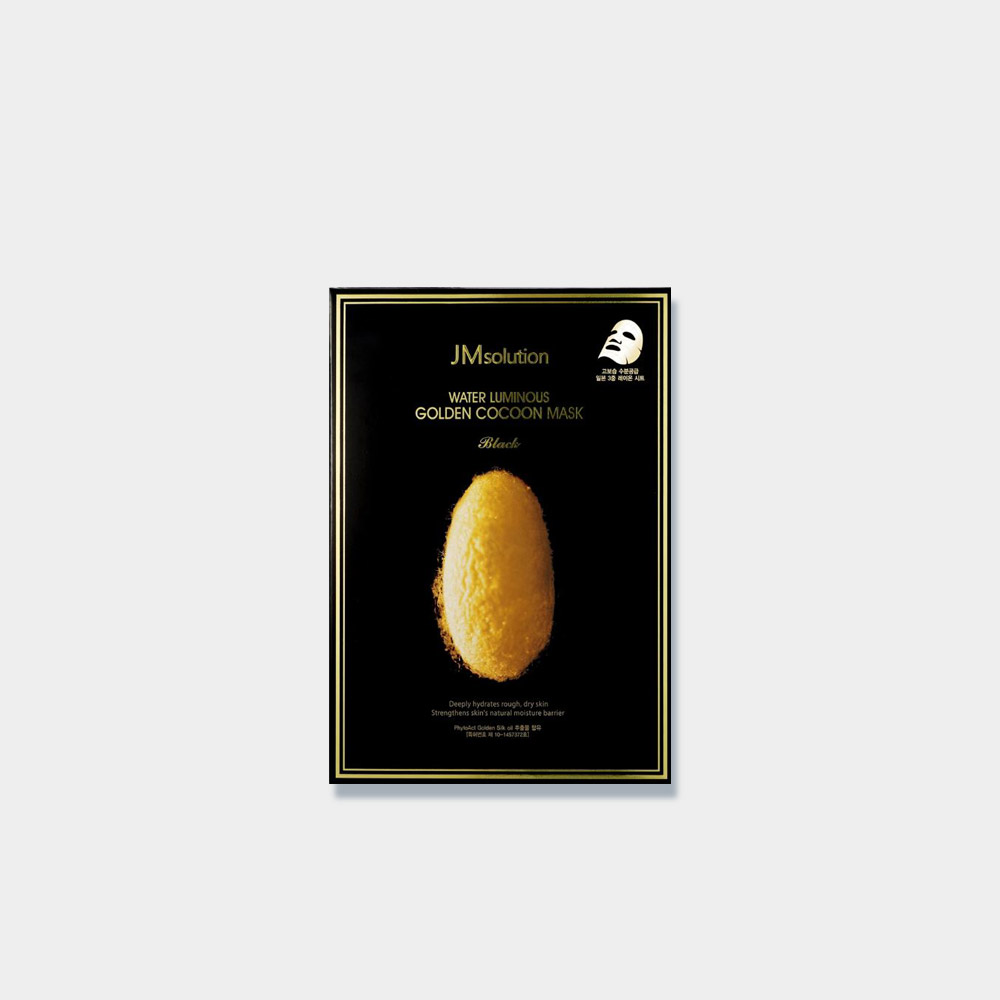 Have you ever tried "masking" while sitting up, only to get frustrated by the constant drip-drip-dripping of essence onto your clothes? The JM Solution Water Luminous Golden Cocoon Mask will rescue your skin and your apparel.
These masks are thick, like your favorite flannel sheets, and the creamy essence stays exactly where you want it. The ingredient list reads like the credits of a skincare fantasy: hyaluronic acid, camellia oil, pomegranate water, and aloe vera leaf. Unlike other masks, you'll be able to comfortably talk or snack while wearing these without fear of disturbing the fit.
 Sulwhasoo's First Care Activating Mask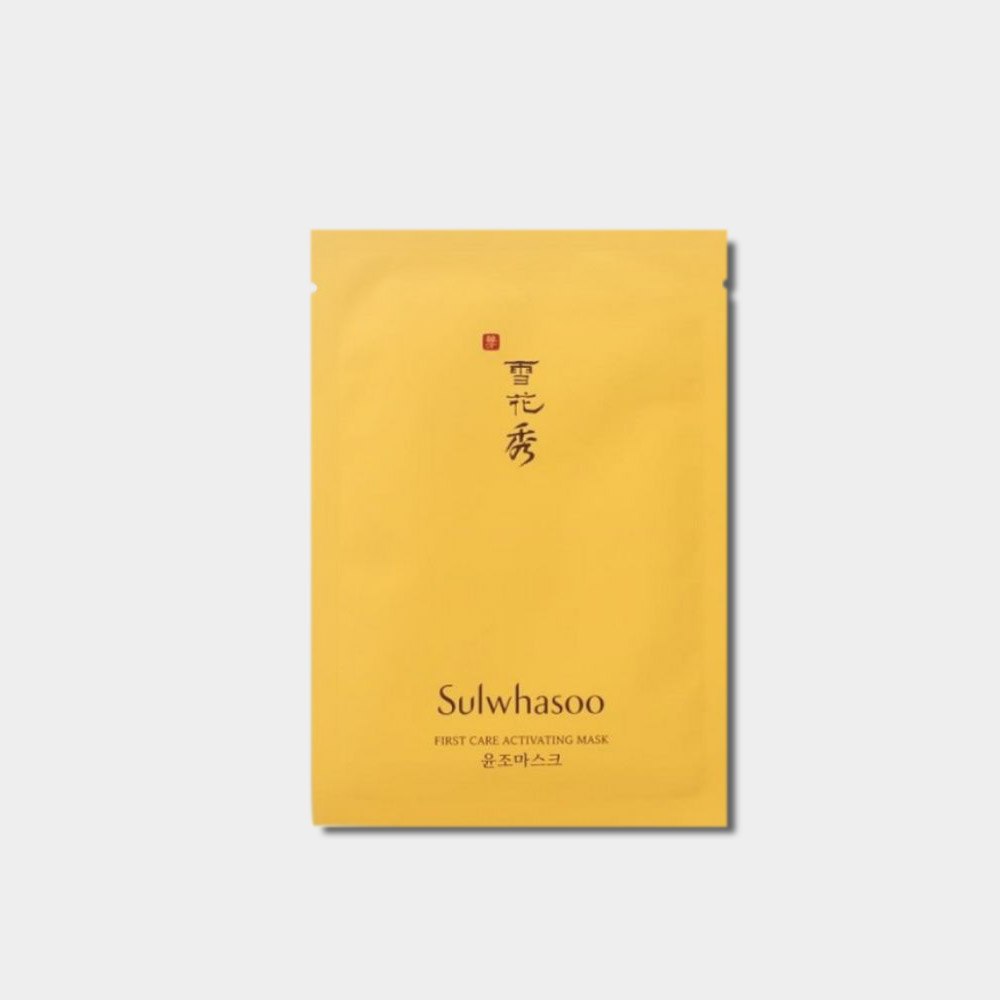 For die-hard sheet mask fans as well as those who want to experience a luxurious mask steeped in traditional Korean ingredients, nothing beats Sulwhasoo's First Care Activating Mask.
The "cotton-wool blend micro net sheet" arrives carefully sandwiched in netting to retain its shape during shipping, but the biggest reason to try this mask is to experience the cult-favorite serum that infuses it. Sulwhasoo's trademarked JAUM Balancing Complex contains nourishing herbal ingredients and bathes skin in free radical-fighting antioxidants.
Get A BTS Bonus From Your Beauty Advisor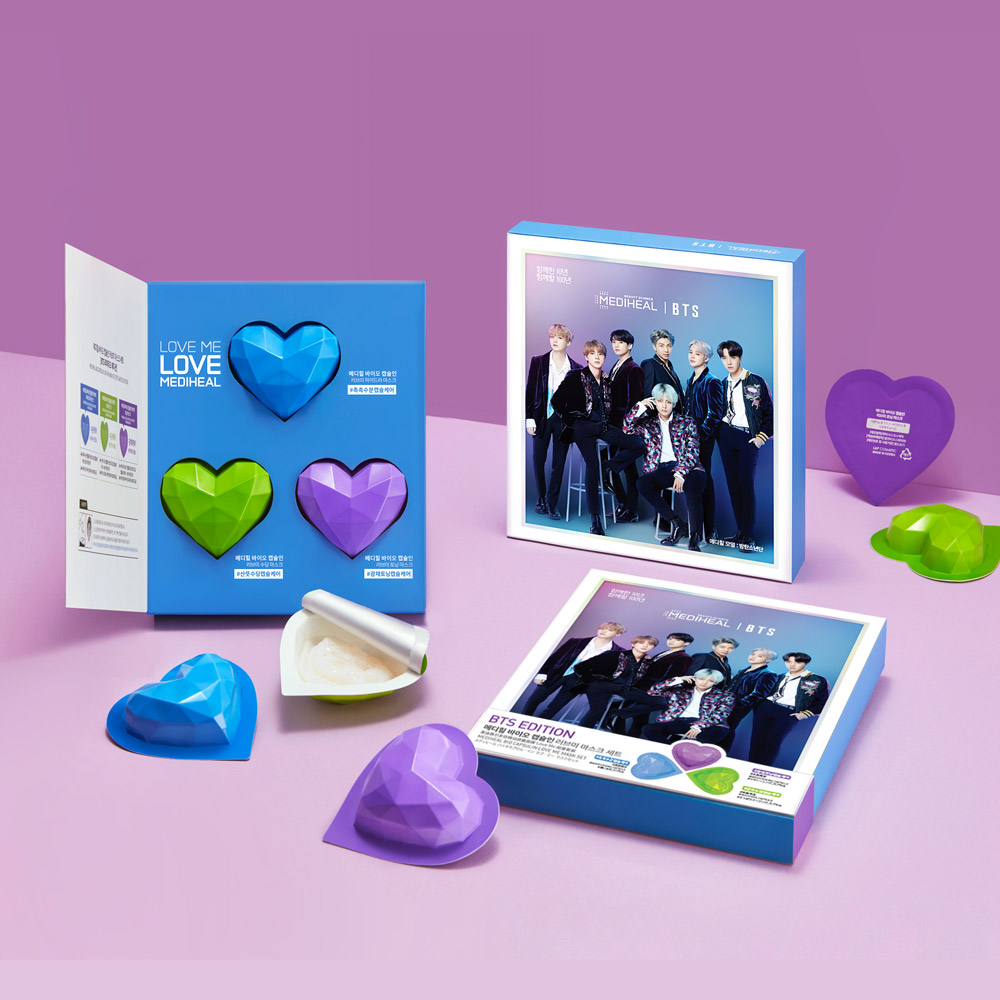 Peruse Beautytap's sheet mask offerings, and you'll likely spot a Mediheal bestseller with a K-pop connection. The Mediheal x BTS Limited Edition Bio Capsulin "Love Me" Mask Set offers three different biocellulose masks, each with a slightly different ingredient list. If you want a close-fitting mask that is similar to a hydrogel, you'll love this set. Oh … and you can get these for free with your first purchase, too! Just ask your Beauty Advisor for details.
---
Author: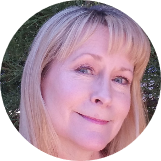 Tracy Teel
Tracy Ann Teel is a full-time freelance writer and the owner of Finesse Writing and Editing LLC. She's a tutorial writer for San Francisco Globe's beauty platform, FierceLeague.com, covering everything from skin and hair care to makeup and nail art. She writes for skincare companies, dermatologists, and cosmetic surgeons, and proudly taught at her MFA alma mater, the University of California Irvine, as a member of their adjunct faculty in English. She's been a textbook reviewer for Prentice Hall, been recognized three consecutive years in the Who's Who Among America's Teachers, and has written professionally for 30+ years. Her poetry chapbook Such Dust was published by Finishing Line Press, and her work has appeared in Alaska Quarterly Review, Rattle, Pearl, Kaleidoscope, and Lake Arrowhead Life.
---
Comments