How Your Skin Will Benefit From Niacinamide - The Superstar Ingredient That Does It All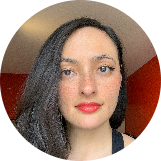 Marieve Inoue
Jan 20, 2021
---
Niacinamide can be found in a multitude of skincare products, but what does it really do? Here's your chance to get to know this healthy-skin hero that "any skin type can benefit from" according to a dermatologist.
---
Once you start taking an interest in skincare and learning more about different ingredients, it's a glorious entrance to a whole new world. Sure, there are the basic steps for keeping your skin clean and moisturized. But if you're looking to address specific issues—hyperpigmentation, redness, dullness, or fine lines, for example—basic knowledge of how different ingredients are beneficial is the key to taking your routine to the next level.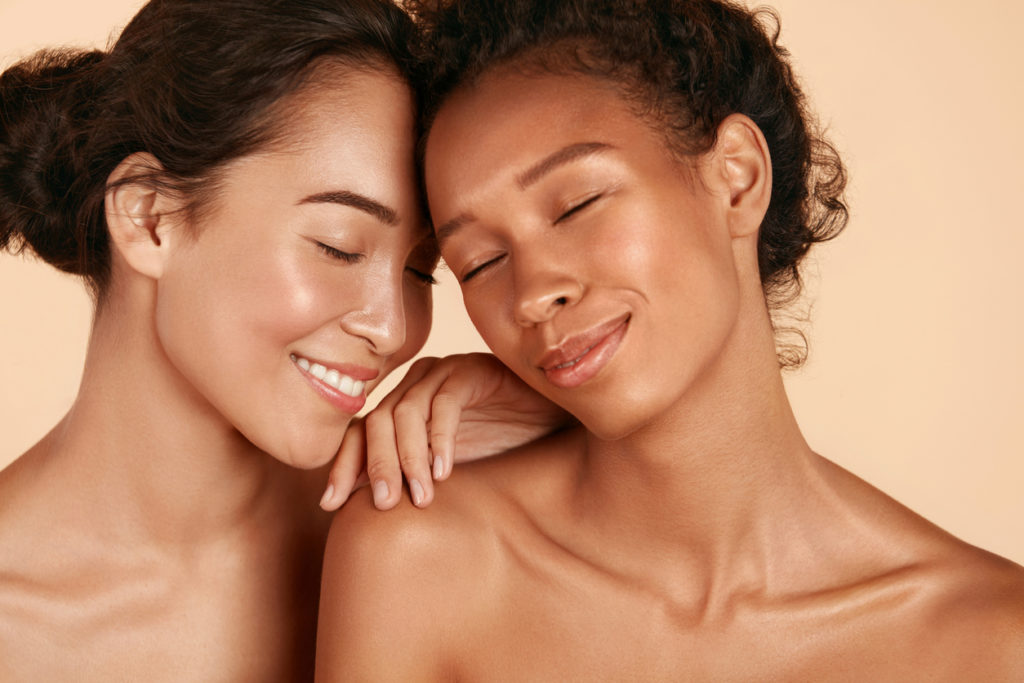 If you're not up to speed on the wonders of vitamin C, the incredible effects of retinol, and the über-hydrating properties of hyaluronic acid, you have some catching up to do. But today, the focus is on niacinamide, otherwise known as vitamin B3. Let's get to it…
What Is Niacinamide And What Does It Do?
"Niacinamide is a form of vitamin B3 that originates from many foods including brewer's yeast, meat, fish, milk, eggs, and leafy green vegetables," reveals. Dr. Ava Shamban. The board-certified dermatologist explains that when used in skincare, it "increases the barrier function of the epidermis, ceramide synthesis, differentiation of keratinocytes, and the antioxidant capacity of the skin." In other words, it can help strengthen the skin, address hyperpigmentation and reduce signs of aging. Whoa! 
Apparently, the reason niacinamide is such an all-around superstar is that it helps the skin produce other important substances it needs to stay healthy. Dr. Shamban adds that niacinamide is also an anti-inflammatory and is "effective in reducing inflammation associated with acne and rosacea." It's a a helpful blemish-banisher as well!
Who Can Benefit From Using Niacinamide?
Pretty much everyone can reap the benefits of this soothing, brightening, hydration-promoting, anti-inflammatory ingredient. "It's such a universally effective molecule that any skin type can benefit from it—no one is excluded from using it," confirms Dr. Shamban. 
How to Add It To Your Skincare Routine
You'll find niacinamide in everything from toners, to serums, and moisturizing creams. "It's particularly well suited to inclusion in a cream, but has also been effective in cleansers," points out Dr. Shamban. The key seems to be choosing a product that includes the high-performing ingredient in a formulation that is suited to your skin type. For example, if your skin is on the oilier side, try opting for a lighter texture like a toner or serum, while you can reach for a rich moisturizer that contains vitamin B3 if your skin tends to be dry.
A popular addition to anti-aging products, according to Dr. Shamban, it also plays well with other highly effective ingredients like "vitamin C, retinoids, and hyaluronic acid, to name a few." So, while niacinamide is great on its own, you might also want to try using it alongside some of your other favorite skincare heroes. You may even find products that combine this multi-tasking ingredient with other skincare powerhouses.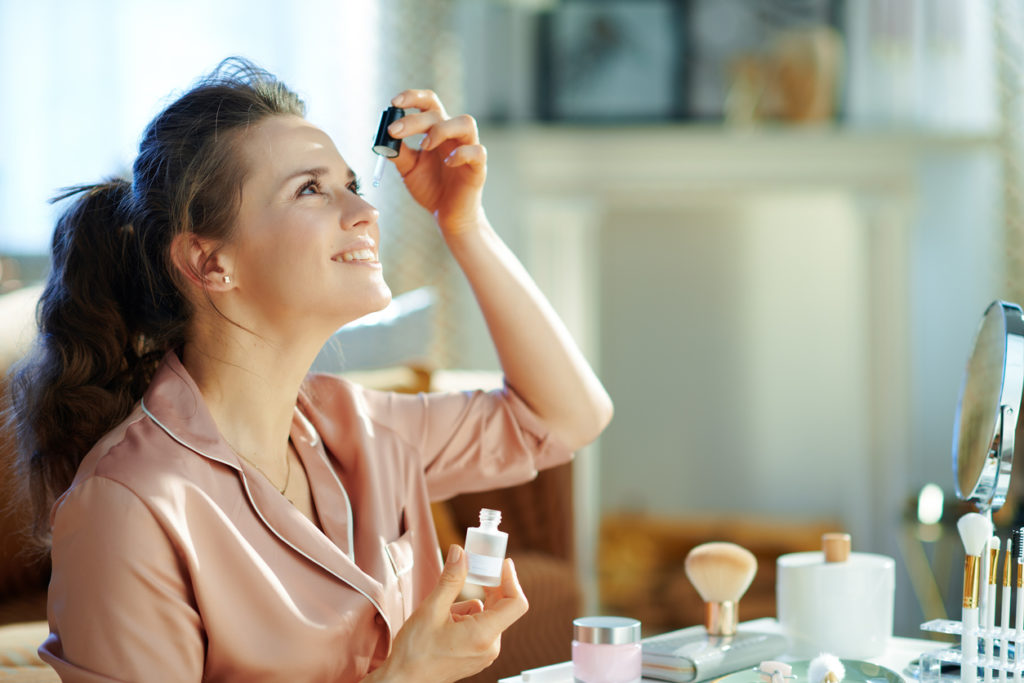 Niacinamide Must-Trys
Ready to add vitamin B3 to your skincare arsenal? Check your product labels: you may already be enjoying its benefits in your routine! Either way, here are more options to consider. 
Glow Recipe Watermelon Glow Niacinamide Dew Drops
Korean-inspired brand Glow Recipe's latest launch is all about finding your outer glow. The innovative skincare-meets-makeup highlighting serum can be used under your moisturizer just like any other serum, or you can apply it as a final step to your skincare routine for a dewy finish. I've personally been keeping it on my makeup table and using it the latter way, and I love how it makes my skin tone brighter, minus the shimmer of a traditional highlighter. And adding an extra boost of hydration before moving onto my makeup never hurts, either! Boasting watermelon, niacinamide, hyaluronic acid, and moringa seed oil, this super hydrating elixir really helps plump the skin. 
PURITO Galacto Niacin 97 Power Essence
This skin-brightening, hydrating essence lists niacinamide second on its ingredient list, with a 5% concentration. It contains 92% galactomyces ferment filtrate, a yeast-derived ingredient that is rich in vitamins and amino acids and said to have impressive anti-aging properties. Sounds like a potent combination! I've been coveting a certain famous Japanese brand's facial essence which contains the same main ingredient—sounds like this option may be a more budget-friendly way to test the waters! 
Fenty Skin Fat Water Pore-Refining Toner Serum
Confession: I didn't think I would enjoy the original Fenty Skin line as much as I did when I first unboxed the products. Meanwhile, a few months later, I still use the Total Cleans'r Remove-it-All Cleanser, I've almost emptied my Fat Water Pore-Refining Toner, and I ran out of the Hydra Vizor Invisible Moisturizer Broad Spectrum SPF 30 Sunscreen a long time ago. I was initially charmed by the products' prettily designed packaging, but one whiff of their sweet, fruity smell made me assume I wouldn't get through the bottles. But I was wrong: I'm now addicted to their scent (although I realize it may not be for everyone—especially those who are sensitive to fragrance), and I'm a huge fan of the Fat Water in particular, thanks to its vitamin B3-boasting formula that is perfect for layering and sinks in instantly!
This toner is meant to gently exfoliate the skin, and packs AHA, BHA, and vitamin C. Talk about combining efficacious ingredients! Designed to remedy dull complexions, it makes sense that the formula also includes niacinamide to get the job done. I'm a big fan of hydrating toners and of COSRX, but I've yet to find an exfoliating toner that I really love. Could this be the one? Hopefully I'll get to find out sooner than later. 
Olay Wrinkle Correction Vitamin B3 + Peptides Serum
This wrinkle-correcting serum pairs niacinamide with peptides to help smooth and firm the skin, while providing hydration and helping improve skin cell turnover. I've been using this serum for a few months and can vouch for how seamlessly it can be integrated into your skincare routine. It absorbs easily, is completely fragrance free and helps keep my complexion smooth and radiant. 
---
Author: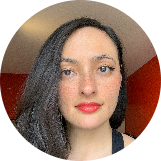 Marieve Inoue
Mariève has been writing about beauty online and in print for over 10 years. Half-Canadian and half-Japanese, she loves that being a freelance beauty writer gives her the opportunity to explore the cosmetics landscape from Montreal all the way to Tokyo. Also on her mind at any given moment: cats, music, figure skating, food, and her next trip to Japan. You can find her (and her beauty illustrations!) on Instagram at @by.minoue.
---
Comments