How To (Safely) Upgrade Your Smile in 2021, According to Leading Beverly Hills Dentists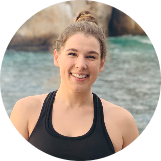 Alexa Tucker
Jan 13, 2021
---
When it comes to beauty-related New Year's Resolutions, you truly can't go wrong with a goal to improve your dental habits or aesthetics. Not only does having a smile you're proud to show off help boost your self-image, but it's also incredibly important for your overall health — think of it like a two-for-one resolution. 
---
"People who have their best smile are more confident, less anxious, and enjoy life more," says Dr. Grace Vershinina, D.M.D., owner of Beverly Hills BioDental. "Smiling can boost your mood and even your immune system, because the act of smiling releases endorphins. And of course, your smile affects how people perceive you."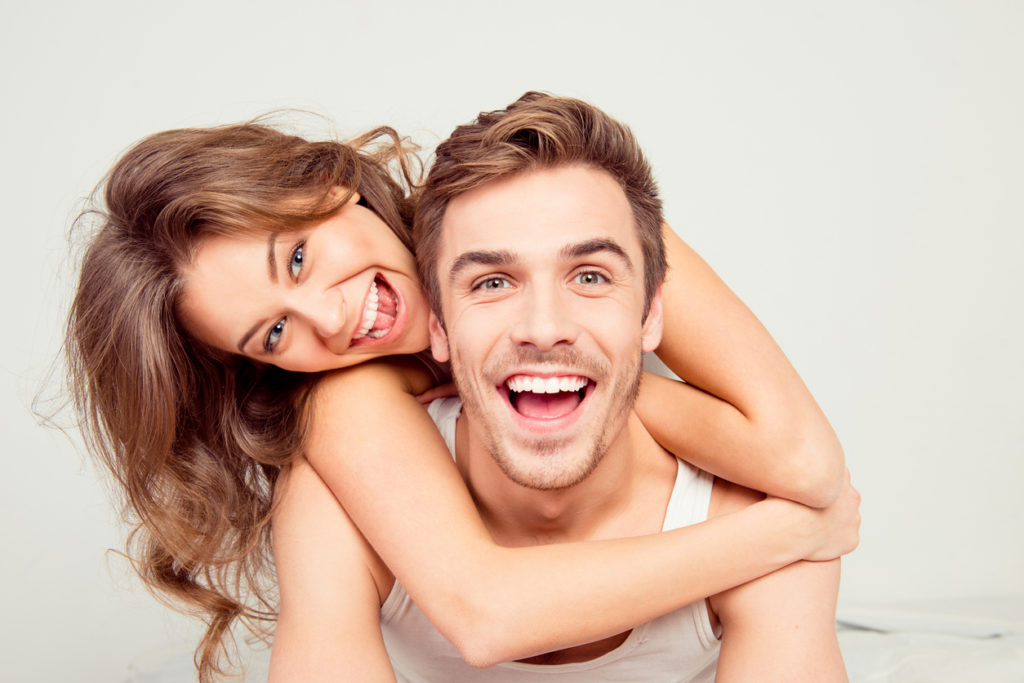 From a holistic point of view, "your mouth is the gate to your health," says Dr. Vershinina. "Bacteria or bacterial products from mouth escape into the bloodstream 24 hours a day, seven days a week, [which can] trigger low-level chronic inflammatory process in the body." This "silent inflammation" can lead to issues such as chronic fatigue or pain, as well as serious metabolic ailments such as obesity and cardiovascular disease, says Dr. Vershinina.
Whether you're self-conscious about the shade of your teeth or wish they were aligned a bit differently, the good news is that modern dentistry offers a number of ways to correct and improve your smile — and your wellness along with it.
Want brighter, more dazzling smile? Go for a modern whitening option.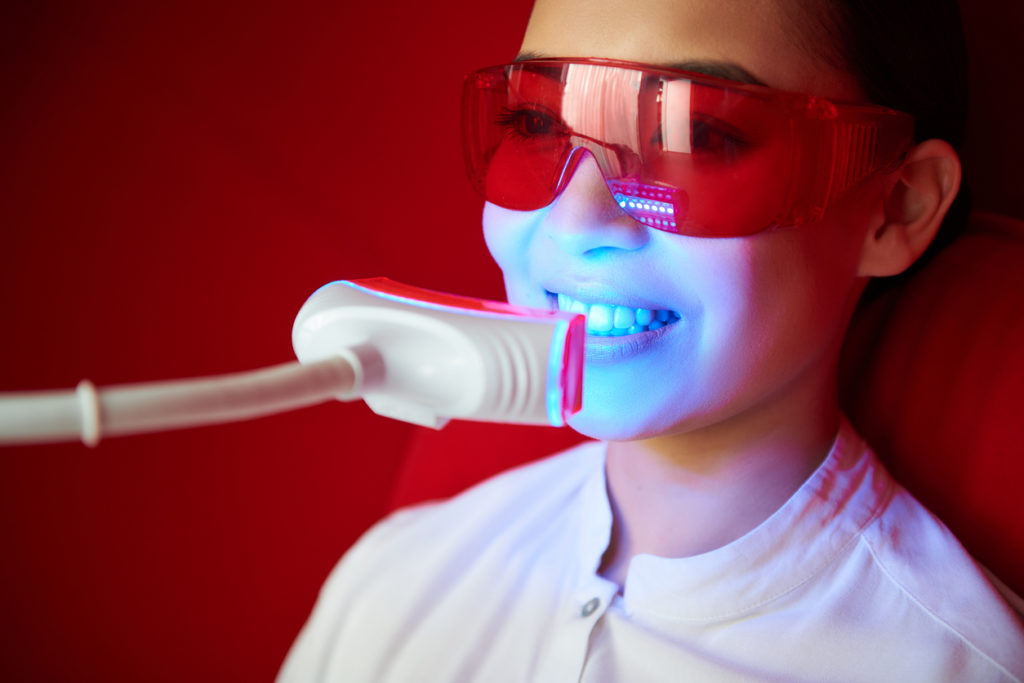 "With the current COVID situation and most people on Zoom calls, we get more inquiries where the patients mention that they keep checking their teeth during calls and noticing that their teeth are yellow, or that they don't like the shape and color of their teeth, or that they don't see their upper teeth when they talk," shares Dr. Vershinina. While the latter two complaints can be addressed with veneers (more on that momentarily), teeth whitening is one of the quickest ways to add a little radiance to your smile.
For visibly whiter teeth right away, don't be tempted to reach for a box of strips at the grocery store — prescription-grade techniques you'll find at your dentist's office are much safer and more predictable, says top Beverly Hills dentist Dr. Michelle Ringwald, D.M.D. "The most popular whitening systems offered in the office are GLO, Zoom, and KöR whitening," she says. "All three of these systems use peroxide-based gel to lighten and brighten teeth. The oxygenation of the peroxide is what actually removes stains and whitens."  
One thing to note is that these impactful whitening systems can leave teeth a bit sensitive. To avoid this, Beverly Hills BioDental uses only laser teeth whitening, says Dr. Vershinina. "Laser whitening is the fastest whitening procedure and as a result, does no damage to tooth structure, while also being pain-free and sensitivity-free during and after the whitening," she says. Talk to your own dentist about what they offer and recommend to determine the right option for you. 
If you dream of differently shaped or sized teeth altogether, consider exploring veneers. 
"If the patient wants to permanently change the shape, position, or color of their teeth and forget about whitening, then porcelain veneers are the best investment," says Dr. Vershinina. As you age, you naturally start to show more of your bottom teeth and seeing less of your upper teeth tends to make you look older. "In a youthful smile, the upper front teeth should fill between 75 to 100% of the space between your upper and lower lips when fully smiling," she says. 
"You may have also noticed that your once-sparkling smile has dimmed over the years. When we age, the enamel thins and yellow dentin inside of the tooth shows through the enamel. That's why the results after teeth whitening are less dramatic in older teeth, and the veneers will give you a more confident smile," she adds. 
There's no doubt that veneers can give your smile a new lease on life — but they generally come along with quite a few steps and decisions. 
"I would highly recommend seeking the opinion of a couple reputable cosmetic dentists [before deciding]," says Dr. Ringwald. "Communication is key regarding this process, so make sure you choose someone you feel comfortable with. Become educated on your options for correcting personal concerns about your teeth and optimizing your smile." (Take it from someone who went through a relatively traumatic veneer experience after an unfortunate fall — it's critical to work with someone you trust.)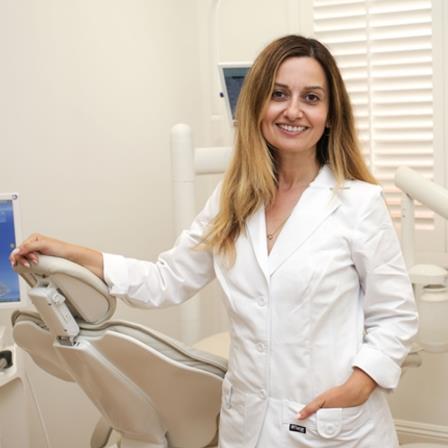 If you're in the Beverly Hills area, Dr. Ringwald and Dr. Vershinina are both veneer pros. "The office is fully equipped with some of the industries optimum dental technology, which not only make our dentistry the most precise, but biometric aesthetically [pleasing] (meaning our ceramic and porcelain restorations and veneers mimic natural beauty of your teeth rather than looking artificial and 'chiclet' like)," says Dr. Ringwald. Her office does chairside custom shade matches and veneer customizations to ensure they match your existing smile (by contrast, many dental offices require you to go to a separate lab to be shade matched). And, for the holistically minded, Dr. Ringwald's office offers preservative-free anesthetics without preservatives. 
There are differences between how dentists approach veneers — Dr. Ringwald, for example, advises most people against going with "no prep veneers" (meaning no tooth shaving is required). "Although dental technology has advanced tremendously in the past decade, a majority of people don't have the room on the front of their teeth to have veneers placed without some sort of minimal preparation," she says. "Veneers can be a fraction of a millimeter in thickness but if there isn't enough space on the front of the teeth, the veneers will make the teeth look thick and bulky, potentially causing unhealthy swollen gums in the future."
On the other hand, at Beverly Hills BioDental, "Most veneers are fabricated without any tooth prep (shaving) or with minimally invasive preparation which is completely painless, says Dr. Vershinina. "No numbing is needed because we always preserve tooth structures."
Again, when it comes to veneers, it's important to evaluate all of your options with multiple dentists to determine what works best for your teeth. 
While it's tempting to reach for "quick fixes" or old-school options, there are a few things to be wary of.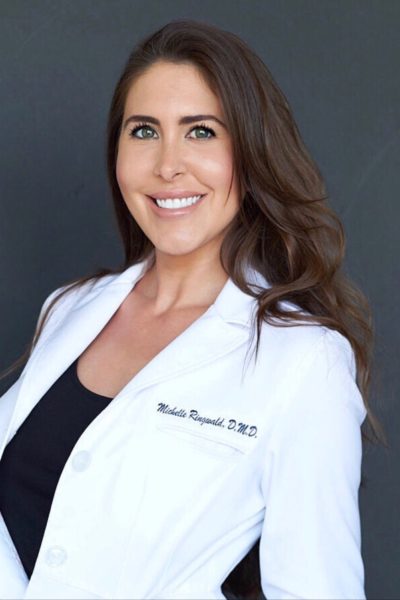 While products that promise orthodontist-level results at a fraction of the cost are tempting, Dr. Ringwald advises against using mail-order, "at-home" clear aligner systems. "Many risks associated with 'do it yourself' tray impressions include permanent bone loss, recession, and TMJ (jaw/joint) issues. Unsupervised movement of teeth can also cause chronic problems such as jaw pain and or prolonged grinding/clenching," she says. 
And if you come across a dentist that's still offering silver (also known as amalgam or mercury) fillings, stay far away. 
"Silver filling material is considered 'archaic' by industry standards, as there are better options available, such as composite fillings and porcelain inlays/onlays," says Dr. Ringwald. "These tooth colored options not only look better, but are safer, more durable and actually strengthen the tooth." Not only are they better for your teeth, but also for your entire body. "Silver fillings cause risks associated with mercury leaking into the body, causing irreparable damage and health risks," she says.
"Studies show that metals, mercury fillings, titanium implants, toxic materials used for dental restoration are some of the major causes of the skyrocketing numbers of chronic diseases," adds Dr. Vershinina. "If you have metal restorations in your mouth you would be surprised with the test result of the level of heavy metal in your blood." The good news is, these can be replaced — if you do have any metal fillings in your teeth, see a dentist to reverse the damage, stat.
Outside of the dentist's chair, there are plenty of things you can do to maintain a healthy, beautiful mouth at home.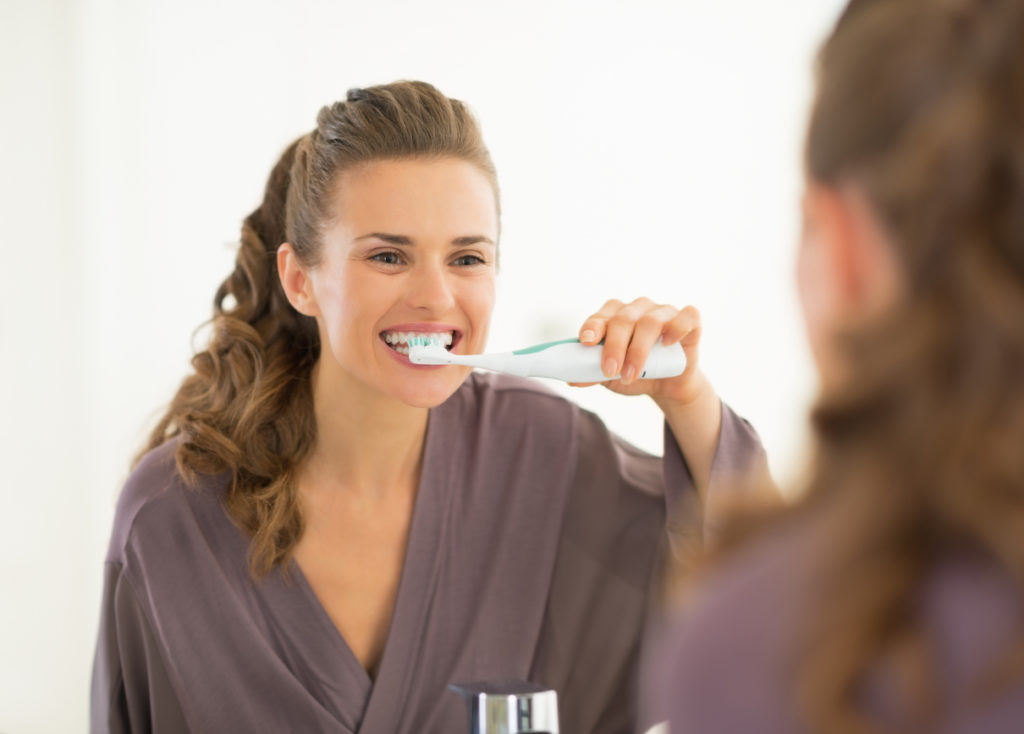 For your best smile ever, start with a high-quality electric toothbrush with soft bristles — Dr. Ringwald recommends Philips Sonicare DiamondClean or the Oral-B Genius. "Patients tend to brush their teeth too hard, so it's important to use an electric toothbrush with a 'pressure indicator,'" she says. 
"When you brush your teeth twice a day, also don't forget to gently brush your tongue," adds Dr. Vershinina. "The coating that normally forms on your tongue can be a host for smelly bacteria. After brushing your teeth, wash your face in order to eliminate cross contamination from the mouth to the skin." 
And, we're sorry to say it, but your dentist is right — you absolutely need to floss. "I can't stress enough how important flossing is for your oral health," says Dr. Ringwald. "If you don't floss, you're destined to get cavities between your teeth. Floss the teeth you want to keep for a lifetime. If you have deep pockets or areas that are hard to clean, Waterpiks are wonderful tools to help keep gums healthy. One tip is to put couple tablespoons [of hydrogen peroxide] in the water every day, [which] will help prevent plaque build-up on your teeth."
In addition, Dr. Vershinina also recommends using StellaLife VEGA Oral Rinse to promote better oral health. "What I like about the rinse is that it's its chemical-free, an all-natural, homeopathic product that has been formulated to hydrate oral cavity, promote healthy gums, maintain oral health, and freshen breath," she says. 
Last, but certainly not least, one of the best things you can do for your oral health is to see your go-to dentist on a regular basis for a deep clean and a check-up, says Dr. Vershinina (the standard is twice a year, but if you have cavity-prone teeth or other issues, consider bumping up to three). Your smile will thank you.
---
Author: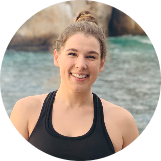 Alexa Tucker
Alexa is a Denver-based writer, editor, and marketing pro who covers all things wellness, travel, beauty, and lifestyle. She has written for Women's Health, Woman's Day, Runner's World, Self Magazine. When she's not crafting content, you can find her hiking or skiing (depending on the season), drinking red wine, or planning her next travel adventure.
---
Comments