Are These Top 10 Home Acne Remedies Risky? - A Dermatologist Weighs In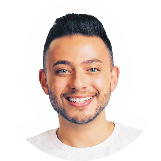 Joey Skladany
Feb 05, 2021
---
Before you grab that toothpaste or lemon juice, we asked a leading dermatologist to advise on 10 of the most popular home remedies for acne and which ones to avoid.
---
If you're anything like me, your medicine cabinet resembles that of a drugstore pharmacy shelf, chock-full of hard-to-pronounce creams, moisturizers, and gels to combat those pesky acne flare-ups. But what if the cure (or at least a quick fix) can be found in your pantry? Or even your refrigerator?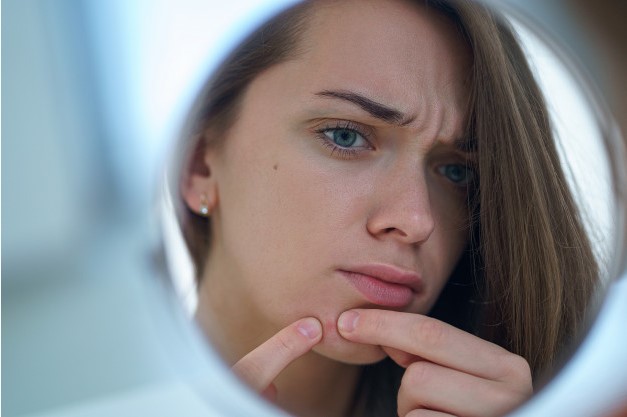 We've heard many 'old wives' tales about all-natural pimple remedies, from toothpaste and lemon juice to tea tree oil and apple cider vinegar, but do these easy-to-find ingredients actually work? Maybe, at least according to NYU Langone dermatologist Dr. Evan Rieder, MD, FAAD. "While home remedies might seem like an easy, natural option to treat acne, most have no evidence backing them and can actually do more harm than good," he says. "The best option is to consult with a board-certified dermatologist to get expert advice on both over-the-counter and prescription regimens."
But if convenience is of the utmost importance and you want to give an at-home remedy a shot, it's important to keep risks in mind before experimenting with any dermatological endeavors.
We break down 10 of the most popular home acne remedies below, caveats included.
Lemon Juice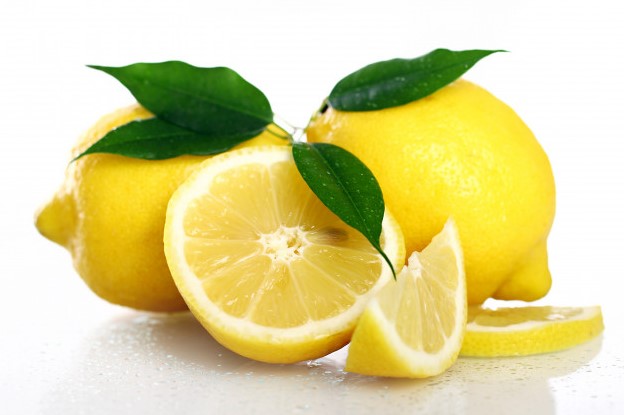 "There is no scientific evidence that lemon juice can help acne," says Rieder, but studies of lemon oil have shown to decrease acne through its anti-inflammatory and antimicrobial properties. But don't rush to set up a lemonade spa—err—stand any time soon. "Side effects including skin irritation and rashes are possible if your lemon juice skin is directly exposed to the sun," warns Rieder.
Toothpaste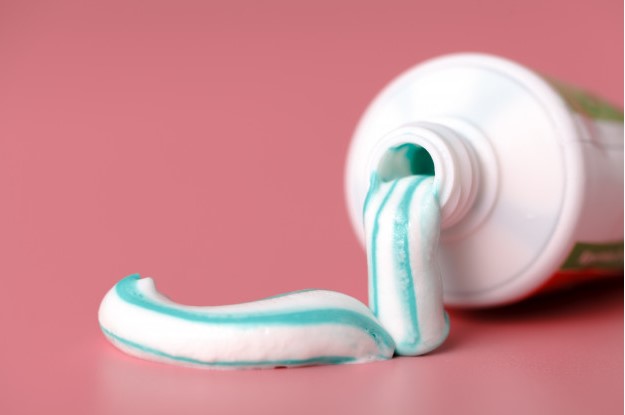 If you're looking to dry out a pimple in no time, toothpaste's ingredients of baking soda and hydrogen peroxide have long been touted as quick overnight fixes; however, "the risk of skin irritation far outweighs the very slim potential benefits," says Rieder, so leave that tube of Crest for your pearly whites and not for your whiteheads.
Honey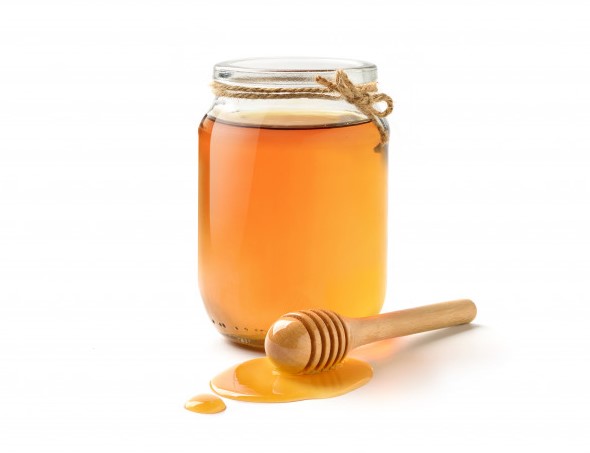 While the sticky, sweet stuff may be deemed a "gift from the gods," it certainly has no place on your face. "[Honey] has antimicrobial properties that help with cuts and wound healing, but no evidence [suggests] that it can kill acne's bacteria or be effective for the treatment of acne," says Rieder.
Apple Cider Vinegar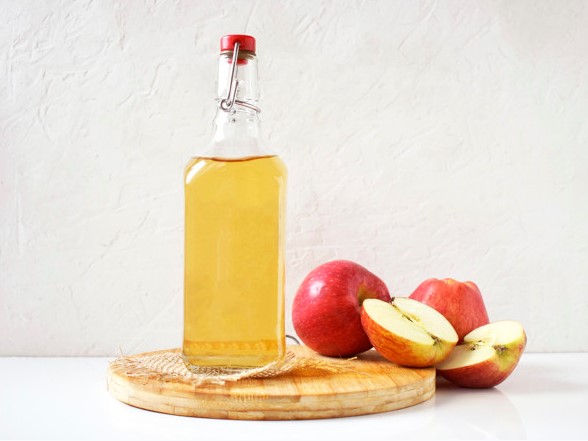 Apple cider vinegar's immunity health benefits have turned it into a certifiable superfood. The delicious salad topper also has the ability to "exfoliate skin, improve texture, and absorb oil"—the characteristics we look for in effective acne treatments—but many DIY attempts result in redness, irritation, blisters, and burns, says Rieder. "I would never tell anyone to put it anywhere near their skin."
Tea Tree Oil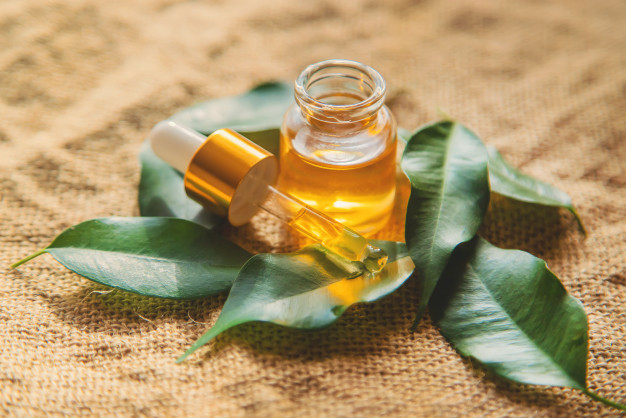 It looks like we have an acne-fighting winner with delightfully pungent tea tree oil...for the most part. "It's generally well-tolerated," says Rieder. "The evidence that is out there suggests it could help mild acne with its anti-inflammatory with antimicrobial properties." That being said, the research is minimal, so experimenting with the popular at-home treatment should be limited.
Coconut Oil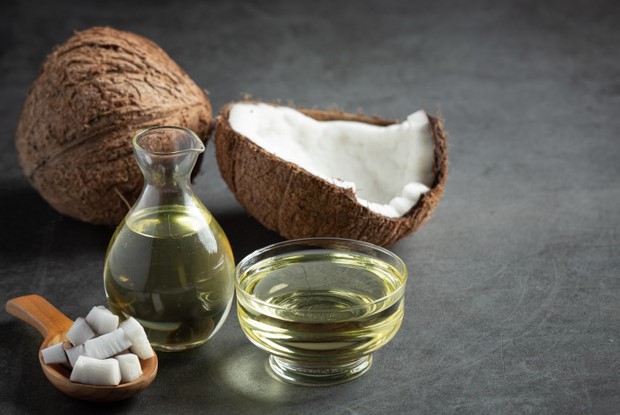 "While this might be an okay product to help moisturize and treat the mildest of acne, the greasiness of the texture and the tendency to clog pores might do more harm than good," cautions Rieder. Ultimately, you'll want to avoid using the trendy pantry item on your face, but go crazy with it in keto brownies.
Green Tea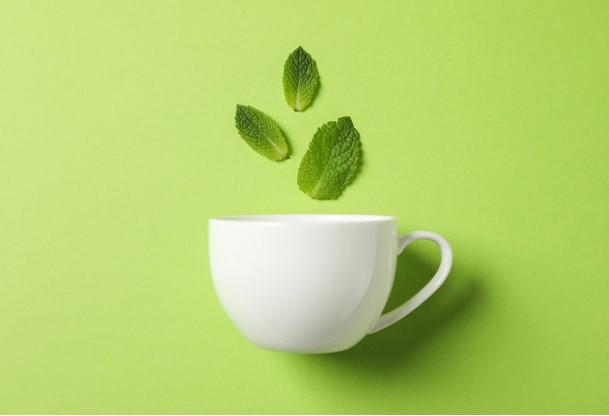 Tea continues to reign supreme with the good ol' green variety boasting catechins: a natural antioxidant that has anti-inflammatory and antibiotic traits. "Unlike the rest of these [at-home remedies], there is some evidence that green tea can help with mild acne," says Rieder. "I would recommend using a topical [treatment] rather than an oral green tea product and doing a test spot, twice daily for a few days on another part of your body to ensure that you don't develop a reaction before putting [it] on your face."
Aspirin Paste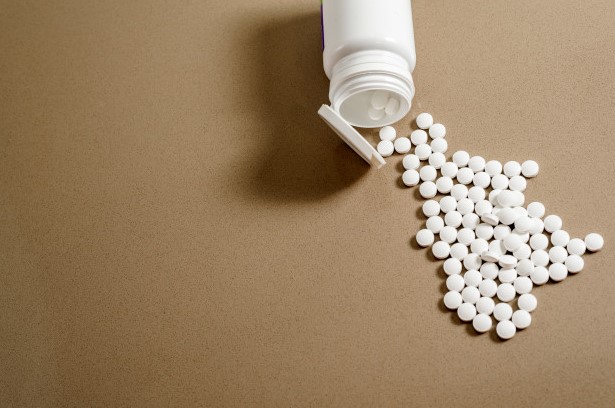 The theory is that the active ingredient of aspirin, acetylsalicylic acid, is similar enough to a known acne treatment, salicylic acid, and that it should be helpful for treating acne, says Rieder. Unfortunately, the evidence is just not there. "Often, it can just dry out the skin without touching the acne."
Ice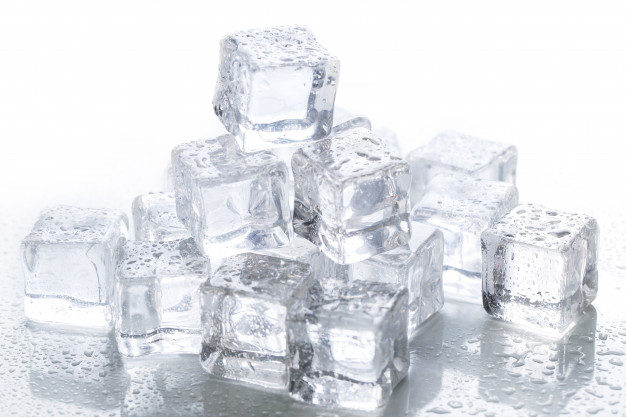 For immediate relief, ice may be a great option for temporarily soothing an inflamed pimple. "But the pimple will likely come back pretty quickly," claims Rieder, making it a futile effort in combating acne for the long-haul.
Aloe Vera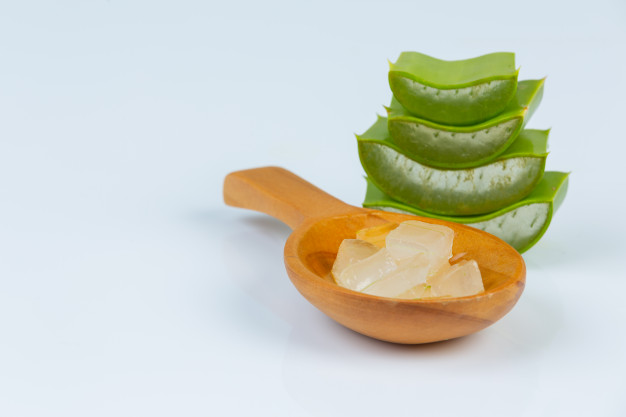 "Aloe Vera is a hydrator and exfoliant that doesn't have much evidence in the treatment of acne," says Rieder.  "It can soothe the skin, sometimes calm redness, and may help acne medications like retinol work better, [but] it's not likely to make a substantial impact on acne at all on its own." That being said, it's still a fantastic skin remedy to calm the itch and sting of a sunburn. Unsurprisingly, its most effective application is straight from the source by slicing a leaf from the plant in half to collect its "miracle gel."
Which home acne treatments have you experimented with?
---
Author: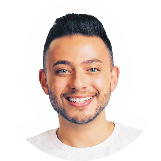 Joey Skladany
Joey is a writer/editor, TV/radio personality, lifestyle expert, former entertainment publicist and author of Basic Bitchen. He was most recently editor-at-large of CBS Interactive's Chowhound and his work has also been featured in major outlets like Food & Wine, People, CNET, InStyle, Yahoo!, Travel + Leisure, Lonny, and BuzzFeed. In addition, he is the host of Awesomeness TV's Dish This and has appeared on Wendy Williams, Entertainment Tonight, CNN, HLN, NBC, CBS, and SiriusXM. Currently based in New York City, in his spare time Joey enjoys volleyball, worshipping Beyonce, fine dining, writing depressing poetry, interior design, and perfecting his stand-up comedy routine. You can find him on Instagram @joeyskladany.
---
Comments