Is Olive Oil The Secret To That Ageless, J.Lo-Level Glow? Leading Experts Weigh In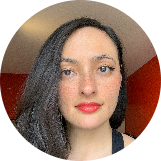 Marieve Inoue
May 13, 2021
---
Jennifer Lopez recently made the controversial claim that olive oil—and not Botox ®—is in large part to thank for her glowing skin and youthful, taut complexion. But is the ingredient the fountain of youth?
---
By now, you've probably caught wind of the media stir caused when Jennifer Lopez, 51, made that blockbuster claim that she has never had Botox, and that olive oil is to thank for keeping her skin glowing and moisturized (with nary a fine line in sight). Apparently, while she was growing up, her family members often used the Mediterranean cooking staple on their skin, body, and hair, which is what inspired Lopez to build her new beauty brand, JLo Beauty, around a secret, proprietary olive oil complex.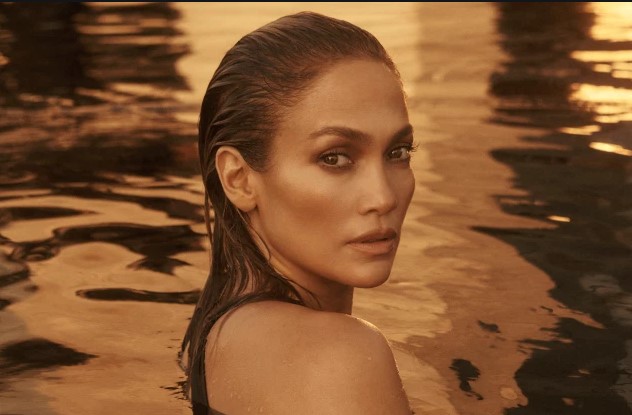 To my knowledge, the only skincare product I have used that included olive oil is the DHC Deep Cleansing Oil, a J-beauty classic that worked great for me, but whose scent also reminded me of eating salad the first few times I used it. In recent years, I've heard a lot more about ingredients like hyaluronic acid, exfoliating acids (glycolic! salicylic! lactic!), peptides, and antioxidants in skincare than olive oil until J.Lo brought it back into the conversation a couple of months ago. So, is olive oil really a holy grail ingredient? And if it is, should we all be ditching our skincare, hair, and body care products and dousing ourselves in olive oil from head to toe?
I asked two revered experts for their thoughts. 
What Can Olive Oil Do for the Skin?
"Olive oil has many skin benefits," says Dr. Tess Mauricio, MD. "It has strong antioxidant properties, and is rich in squalane—a known antioxidant—as well as vitamins A, D, K, and E." And when it comes to anti-aging ingredients, antioxidants are extremely important due to their power to fight free radicals, which can cause fun things like premature aging and hyperpigmentation. Some of the most popular and potent skin-friendly molecules like vitamin A (a.k.a. retinoids!), vitamin C, and vitamin E fall into the antioxidant category. 
According to the Stanford-educated, board-certified dermatologist and founder of M Beauty Clinics in Beverly Hills and San Diego, olive oil is also an excellent moisturizer that also has antibacterial properties. So far, it sounds promising—especially for those of us with dry or sun-damaged skin. "Because it's very rich, olive oil feeds the skin, and gives it the oil it's missing," explains Jennifer Brodeur, founder and CEO of JB Skin Sävvi and facialist to some very high-profile names, including Michelle Obama.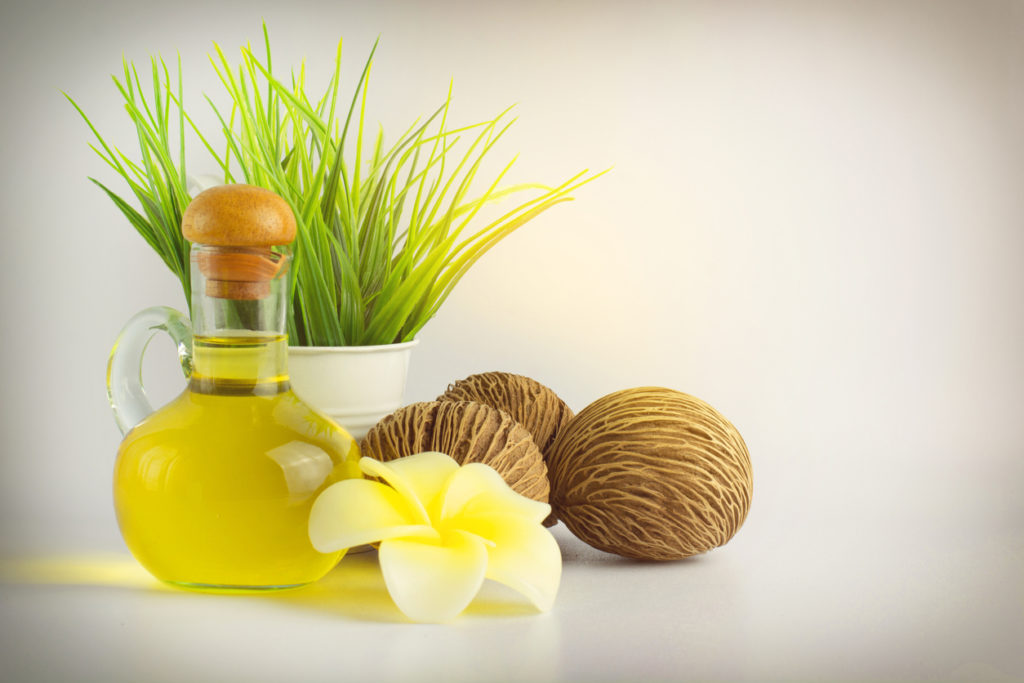 What Are Its Disadvantages?
Not only is olive oil a thick, heavy substance, it can also "cause dermatitis and skin irritation, especially for those with sensitive skin and a history of eczema," warns Dr. Tess. Those who have a history of acne, or tend to get whiteheads, blackheads or milia may also want to steer clear of heavy oils like this one. 
Is It Safe to Use Regular Olive Oil on your Face?
"Olive oil can be very beneficial in a skincare product, but ideally, you wouldn't use the same kind you cook with on your face," says Brodeur. According to her, the oils sold for cooking have a very different composition and can cause clogging and pimples for certain people. "Although olive oil can be hydrating and provide other skin benefits, it's important to look for quality preparations because they can vary widely," insists Dr. Tess.
According to Brodeur, it's alright to use regular olive oil once in a while for whipping up a face mask at home, for example, but it's not something she would recommend adding to your skincare routine every day. "If your products are olive oil infused, then that's perfect!" she offers. Dr. Tess agrees that it can be a great emollient for DIY masks and scrubs, but before applying the substance on your face, she recommends doing a patch test and waiting a full 24 hours to make sure there are no signs of irritation. 
How to Add Olive Oil to your Skincare Routine
If you've done a patch test and you're good to go, Dr. Tess likes to recommend using olive oil or other types of oil like coconut oil prior to going into the shower. "This allows moisture to be locked into your skin during bathing," she reveals.
Brodeur says that "you could use it on your hair by adding a few drops to your conditioner, or on your cuticles. It's also quite good at removing makeup." As a DIY mask for dry skin, the skin expert suggests mixing two tablespoons of honey and one tablespoon of olive oil together. "You can put the mix in the microwave for a few seconds or heat it on the stovetop—just make sure to test it like you would baby's milk before putting it on your face!" Once it's cooled off enough, apply it to your skin and leave it on for five to seven minutes before rinsing it off with "cool water, so you get that cryo effect." The result: soft, soothed, hydrated skin.
So, although in theory, olive oil really does seem to offer benefits for the skin, there is a reason brands spend so much time and money fine-tuning their formulas: namely so that skincare aficionados like us don't need to worry about things like ingredient purity and ensuring our skin is actually reaping the benefits. It sounds okay to try a DIY mask for fun, but it's likely safer to stick to olive oil-infused skincare products for providing moisture and antioxidant benefits to your skin in the long run.
Olive-Infused Options 
Here are five decadent-sounding items I'm coveting. 
The Body Shop's body butters never disappoint, and my end-of-winter dry skin could really use a dose of hydration provided by the Italian olive oil contained in this wonder cream.
Circumference Daily Regenerative Gel Cleanser
The cult-favorite, sustainable skincare brand beloved by those with a wide variety of skin types has partnered with Brightland, agricultural creators of pantry essentials including their noteworthy olive oil, to formulate this skin-glowing cleanser from Brightland's olive leaves for a highly nourishing, antioxidant-rich and complexion brightening experience. Dreamy and good for the earth too!
You had me at "relaxing bath"—even better is the product contains 92% natural ingredients and olive extract in a biodegradable formulation!
LUSH Olive Tree Gourmet Soap
This soap made with coconut and olive oils promises to build a creamy, conditioning lather while smelling wonderful, and leaving your skin super soft. Want!
With hair stylists being open on and off over the past year due to lockdown, I doubt I'm the only one whose hair could use a deep moisturizing mask like this one, which is at the top of my "potential purchases" list.
What About J.Lo?
And as for Jennifer Lopez relying solely on the power of olive oil—and not Botox—for that J. Lo glow and eliminating fine lines, many industry professionals remain skeptical, with some even hypothesizing that she does turn to neuromodulators, just not specifically the Botox brand and fillers. There is also the possibility she gets professional peels and laser treatments. Either way, there's no denying Jennifer Lopez looks amazing, but I think people (and celebrities, especially) being transparent about their personal choice to get cosmetic treatments, injectables and procedures done would likely help make it a much less taboo and controversial topic in the long run.
Have you ever tried any DIY olive oil masks or scrubs? What is your favorite olive oil-infused product? Comment below!
---
Author: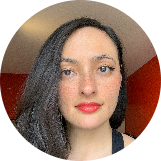 Marieve Inoue
Mariève has been writing about beauty online and in print for over 10 years. Half-Canadian and half-Japanese, she loves that being a freelance beauty writer gives her the opportunity to explore the cosmetics landscape from Montreal all the way to Tokyo. Also on her mind at any given moment: cats, music, figure skating, food, and her next trip to Japan. You can find her (and her beauty illustrations!) on Instagram at @by.minoue.
---
Comments