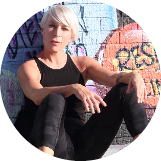 Amanda Fletcher
May 07, 2021
---
Even eczema sufferers are touting the skin-soothing benefits of silk. 
---
As a cancer survivor and health and wellness advocate, I am always looking for products that are not just good for me, but for my overall peace of mind. This often leads me to products with ancient roots – like Orpheus Skincare's Resurrection Flower. So, when I heard about Evolved By Nature, I was motivated to learn more about the products they're creating, derived from natural silkworm cocoons. After all, I enjoy the benefits of sleeping on a silk pillowcase. Why not incorporate silk into my beauty regimen?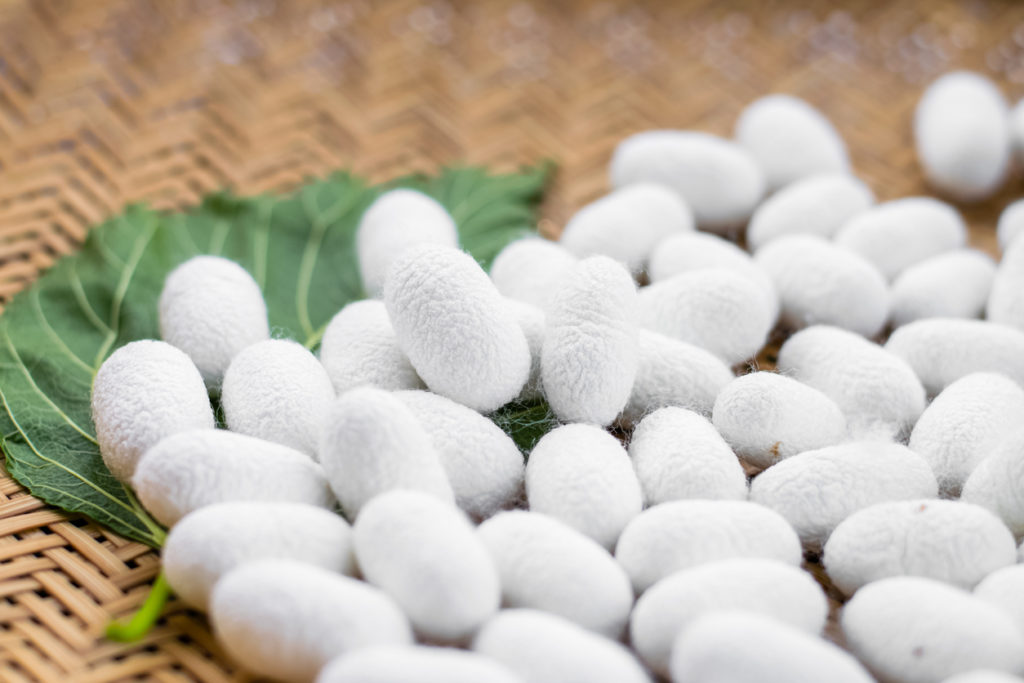 The technology we're talking about here is the creation of activated silk, which uses water to extract silk protein from silkworm cocoons. In short, activated silk works in tandem with your skin's collagen to lock in moisture, it supports a healthy skin barrier, and it breathes. Evolved By Nature has incorporated this wondrous ingredient into their Silk Therapeutics line of luxe face moisturizers, penetrative serums, cleansers, and body therapy products, in addition to hand soaps and sanitizers, as well as the newly released line of Gentrue activewear. 
Evolved by Nature is the first company to use this breakthrough technology, replacing the tens of thousands of petrochemicals used in the cosmetic and fashion industries with organic, cruelty-free silk. All of their skincare products have fewer than 12 ingredients, including beeswax, vitamin C, aloe vera and hyaluronic acid, and were formulated specifically with cancer patients and survivors in mind. I can tell you firsthand that people undergoing chemotherapy have very sensitive skin, prone to rashes, rosacea and photosensitivity that don't necessarily resolve when you're done with treatment. So, we are always looking for products like these that are free from irritating fragrances, allergens, parabens, phthalates, and unnecessary chemicals.
Evolved By Nature's co-founder Greg Altman says that this process all started as a very personal project between himself and cofounder Dr. Rebecca "Beck" Lacouture. Beck was diagnosed with cancer at the young age of 27 and was advised to clean out her medicine cabinet before starting chemo to avoid adverse reactions, while Altman was motivated by the health of his first child, who was suffering from severe food allergies and eczema.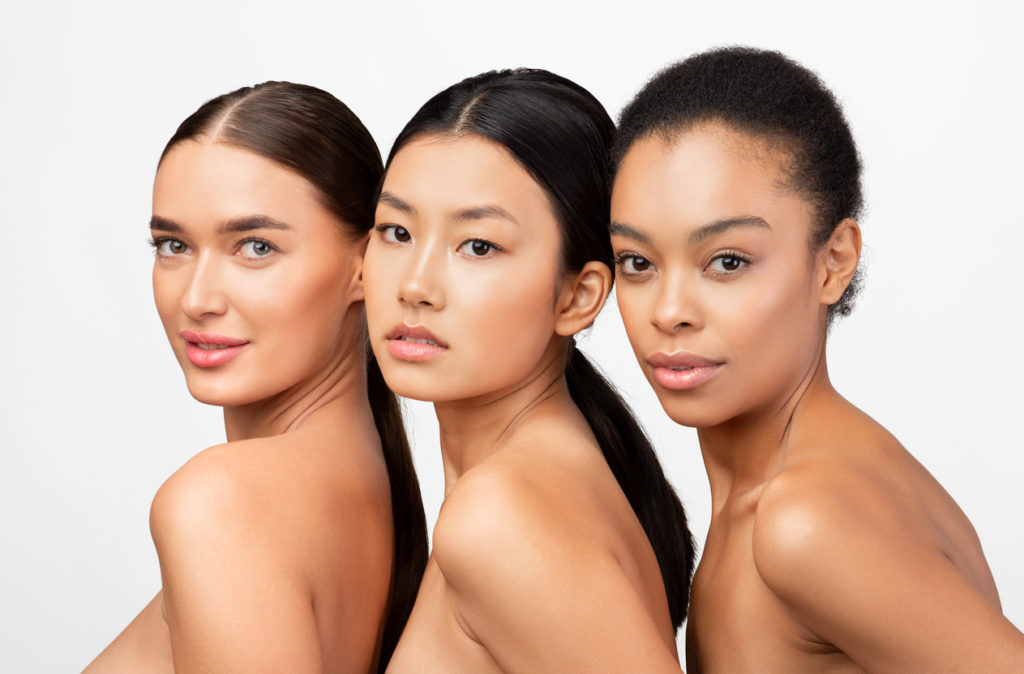 "He was two at the time," says Altman. "I was told to cover him in products twice a day for basically the rest of his life, to ensure he had a well-protected skin barrier." Undergoing these life-altering tasks, Altman and Beck were repeatedly confronted with the prevalence of incidental ingredients and preservatives that affect fertility in both young women and young men. 
"That was the start of Silk Therapeutics," says Altman. Their joint pursuit of, "finding alternative natural chemistries that serve as a skin barrier, and that also do not pose any toxic or allergen risks to the skin or to the body." Altman's son is 13 years old now, and he uses Silk Therapeutics Body Enrich lotion on a daily basis to treat his eczema. 
According to Altman, the efficacy of silk against human skin has been proven out over the past 5,000 years. "What we discovered was that by putting silk in its active form, which is the individual silk protein dissolved in water, has additional anti-aging benefits. Not only does it create a natural barrier, but it helps tighten the skin and it protects skin against other ingredients in the formula. We get the double benefit of creating an ingredient that replaces the use of fossil fuel-derived petrochemicals in personal care, and in its active state helps to support the skin's natural barrier." Altman himself is a big fan of the Purely Smooth Serum for his oily skin.
Silk Therapeutics products are all consciously created, ethically sourced and Leaping Bunny certified. "The farming of silk cocoons is extremely bioharmonious," says Altman. "It is one of the truly circular agricultural crops available today. Mulberry leaves and silkworm waste are composted to become fertilizer, the silkworm pupae become a food source for marine life, and we harvest the cocoons as an alternative to fossil fuel sources needed for chemical development." The process is 100 percent circular, "and we ensure that none of our silk suppliers use the textile industry's reeling process or harmful chemicals like formaldehyde when storing cocoons."
As someone who lives in her stretchy pants and suffers ingrown hairs and yeast infections as a result, I can't wait to give the company's Gentrue activewear a go. Natural silk that's free of undisclosed petrochemicals sounds like a win to me. The double knitted fabrics made from activated silk wick sweat, dry quickly and range in size from XS to 4XL, making the line inclusive, good for you AND the environment. "It's a small step in the right direction," says Altman. "But it's a very real step to creating a circular economy in fashion, which is desperately needed."
Brings a whole new meaning to that classic "as smooth as silk" phrase. 
---
Author: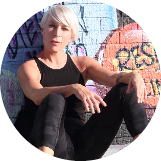 Amanda Fletcher
Amanda Fletcher is a writer, editor and coach whose personal focus is recovery and wellness. A prolific travel and freelance feature writer, her work has been published in the Los Angeles Review of Books, the Orange County Register, FAR & WIDE and many more. You can follow her story on Instagram @theamandafletcher and find her at http://amandafletcher.me
---
Comments