Rejuvenate Your Skin With The Healing Properties of African Botanicals Thanks To This Award-Winning, Vegan Skincare Line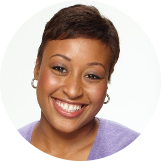 Rozalynn Frazier
Jul 30, 2021
---
Made for women of color, Yangu Beauty proves magnificence exists beyond borders
---
Sipho Gumbo is no stranger to breakouts. In fact, skincare products formulated with harsh ingredients left her skin suffering from them for years. That is until she decided to create her own skincare line, one that makes use of the rich resources from her native Zimbabwe, Africa.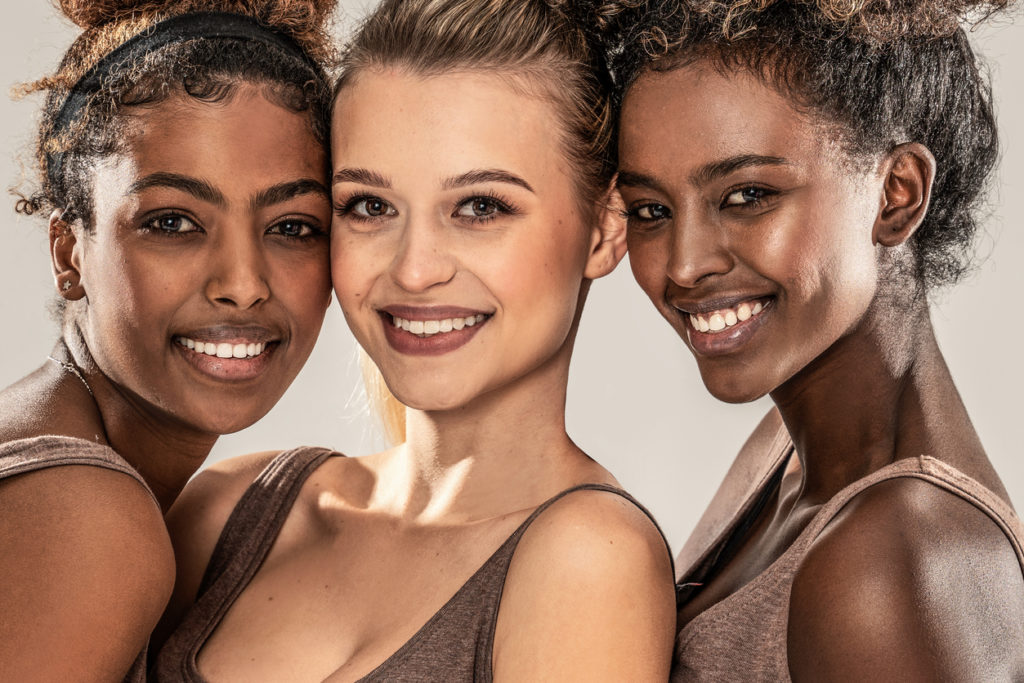 Enter Yangu Beauty. With the Dallas-based vegan skincare brand, which Gumbo founded in 2016, she channels the beauty lessons learned from her grandmother, who used wild-harvested African herbs, superfoods, and botanical oils to look after her skin. The star-studded herbs and oils that not only reconnect Gumbo with her roots and but allow her to share her culture with other women around the globe include: Yangu oil, mafura butter, baobab oil, mongongo oil, Kalahari melon seed oil, rooibos tea, marula oil, and moringa oil.
This full range of natural skincare products, which are free of parabens, animal products and artificial coloring, making it a haven for those with sensitive skin, is made for women of color. Formulated using advanced plant science, the brand tapped a cosmetic chemist and a pharmacologist to bring these products to life to make sure they work for people with darker skin tones. From sensitive skin, dry skin, oily acne-prone skin, hyperpigmentation, scarring and dark spots, and dark circles around the eyes and puffy eyes, Yangu Beauty was created as a solution to these common skin problems and more that women of color face. A very big deal, considering women of color not only have different concerns and needs, but the skincare products offered and developed by traditional cosmetics companies have long been neglectful in addressing and solving these unique challenges. 
As a Black woman, I think there is something to be said about someone with intimidate knowledge of your skin creating a line that caters to it.  And women of color have a hand in Yangu Beauty's entire process. In fact, the brand works with women co-ops in Africa that collect the seeds that are used to create the oils and herbs in the products. Not only that, Yangu Beauty is developing a sales force that will engage mothers and their daughters so that they are not only consumers of the products but can earn a living and create their own business as distributors of the product. Yangu Beauty also gives back to the children in Zimbabwe through their Beauty with Compassion program, which gives a portion of its sales to children orphaned by AIDS through the partnership with Munhu Inc - talk about empowerment. Yangu Beauty clearly not only thinks big when it comes to serving its consumer base with stellar, natural products, they're also a company intent on doing good for the larger community as well.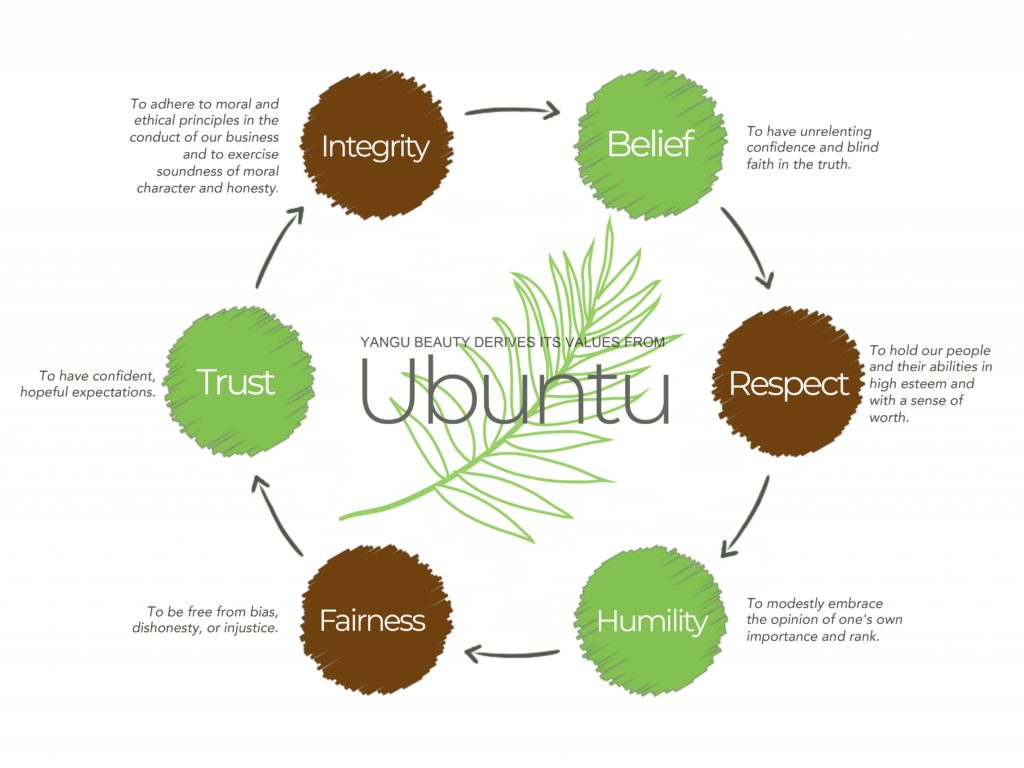 The award-winning line features everything from day and night creams to makeup removers and cleansers but counts the Gel To Milk Cleanser, Even Tone Serum and Bright Eyes Cream as the three heroes of the brand. Together, the trio fights against dry skin, hyperpigmentation, and dark circles, respectively. They, as well as all Yangu Beauty skincare products, contain the YMB™Complex, which helps effectively deliver the rich African Botanical ingredients to the skin. And the line actually works, because these ingredients are ones that have been around for centuries and have proven time and time again their efficacy.
Yangu Beauty is not only thoughtful when it comes to the types of ingredients and how they are formulated using advanced plant science, but with its packaging too, which is made using recycled plastics. What's more: Yangu Beauty is moving to even more sustainable packaging, such as housing its products in tubes made from sugar cane.
What To Try
I was able to experience not only the coveted Gel to Milk Cleanser, but the Finishing Night Cream as well—both of which are products that you should considering permanently placing on your vanity.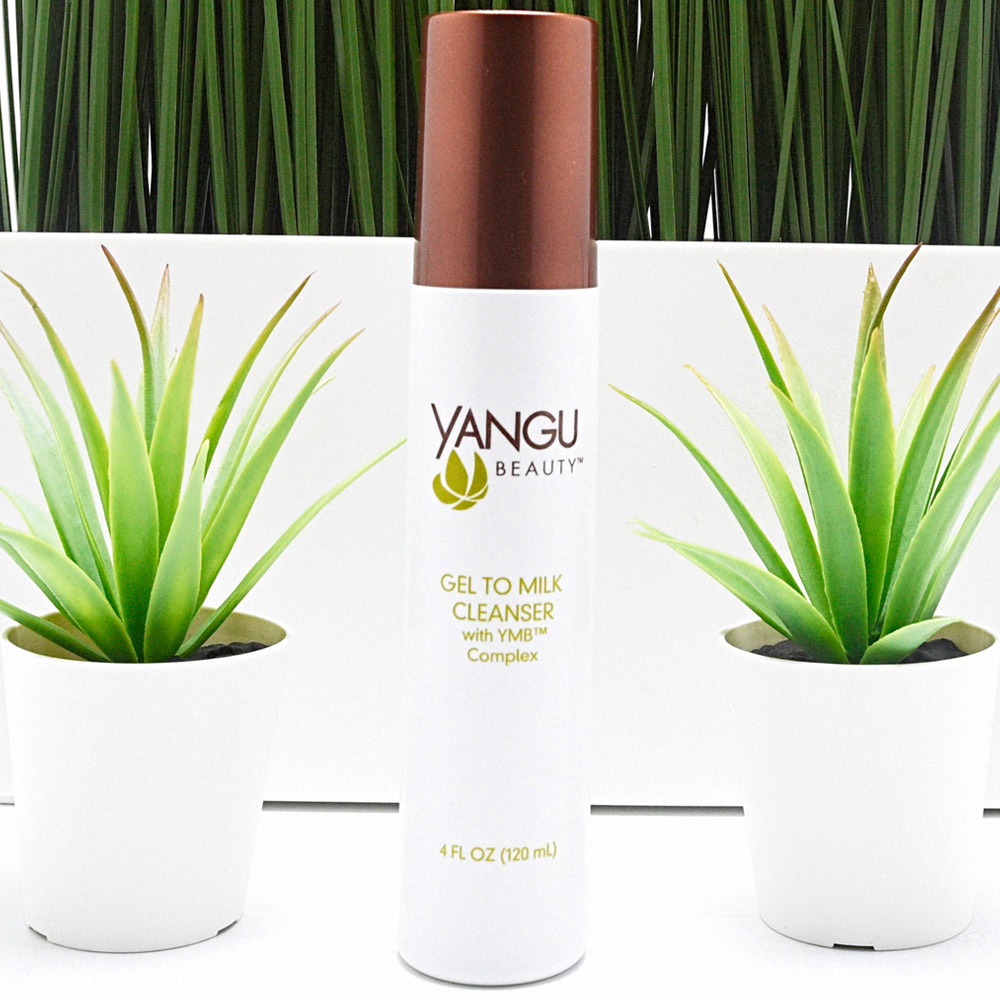 It only takes a few pumps of this oil-based cleanser, which dispenses in gel form but transforms into a creamy substance when combined with water, to work its magic. Formulated with Yangu oil, which offers Natural UV protection, it has antioxidants and leaves behind a healthy glow, as well as Kalahari melon seed oil, which is rich in essential fatty acids, balances moisture and keeps sebum build-up at bay to help reduce the appearance of pores. The Gel to Milk Cleanser not only was super gentle, but every time I use it, it leaves my face feeling squeaky clean without stripping it or leaving it dry and dull-looking. It also feels healing on my skin and made a seamless transition into my skincare regimen.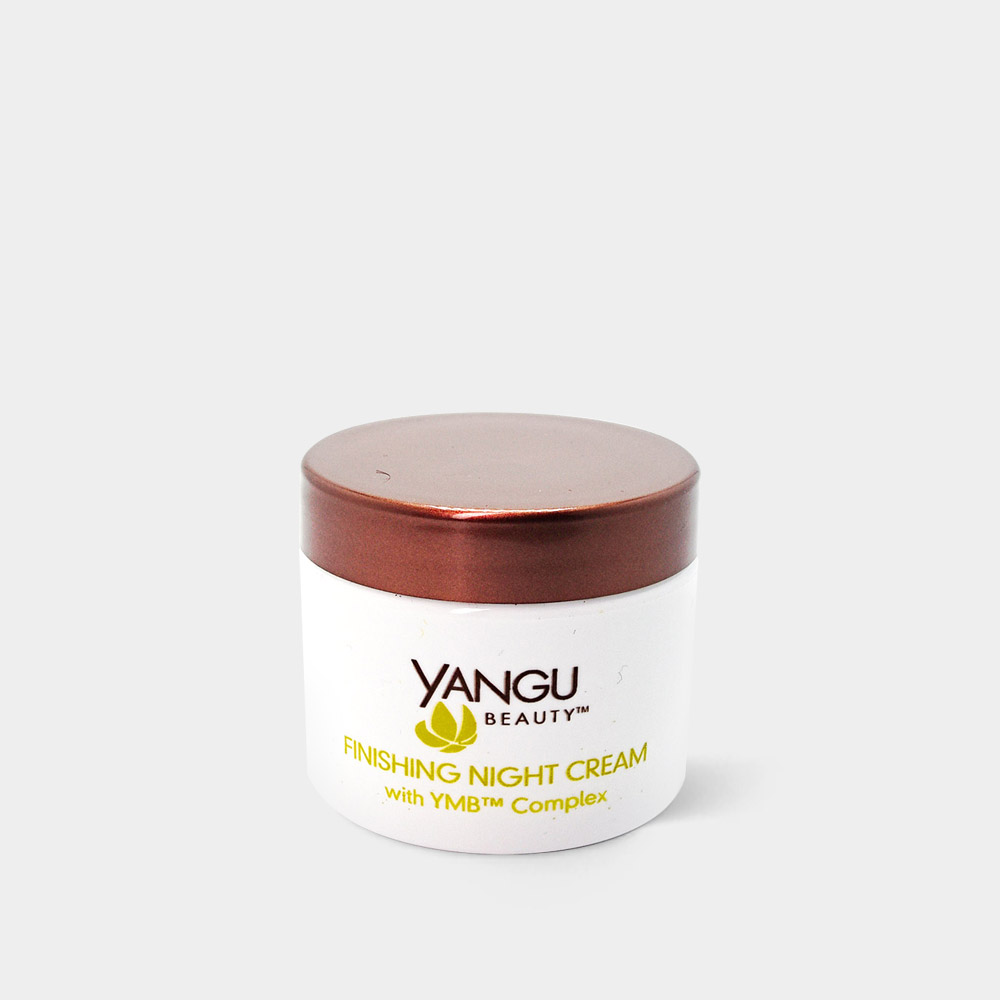 This rich emollient cream, which I would massage into my face nightly after using the Gel to Milk Cleanser, tackles dry, dull, and dehydrated skin with ease. Though it has a relatively thick consistency, it melts into the skin pretty quickly and doesn't leave behind any greasy residue. And skin not only feels moisturized and hydrated (thanks to Vitamin E), but it takes on a nice dewy and glow-y appearance too. It's formulated with Mongongo Oil (Fun fact: Gumbo used to eat mongongo fruit growing up) helps rejuvenate skin, allowing it to bounce back from environmental stressors. 
Clearly, Yangu Beauty, has a lot to offer (I can't wait to delve even deeper into THIS line of natural products). And we undoubtedly can expect even more from this brand that has cultivated a line of products that are tasked with fueling the natural healing efforts of the body, restoring its much-needed moisture, and repairing troubling areas without drying out or disturbing sensitive skin, especially of women of color. Gumbo's southern African foremothers would be proud.
---
Author: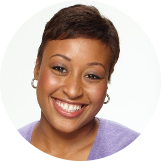 Rozalynn Frazier
Rozalynn S. Frazier is an award-winning, multimedia journalist, and certified personal trainer living in New York City. She has created content for SELF, Health, Essence, Runner's World, Men's Health, Money, Reebok, Livestrong, and others.
---
Comments