How To Reduce Swelling After a Cosmetic Procedure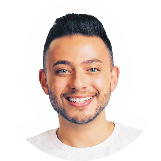 Joey Skladany
Aug 16, 2021
---
A leading New York dermatologist shares her tried and true tips.
---
So you finally bit the bullet and invested your time, energy, and hard-earned money into a cosmetic procedure that you've been obsessing over for ages. Great! But what you may not have accounted for were the days, weeks, or even months of swelling before achieving a desired outcome. Whomp, whomp.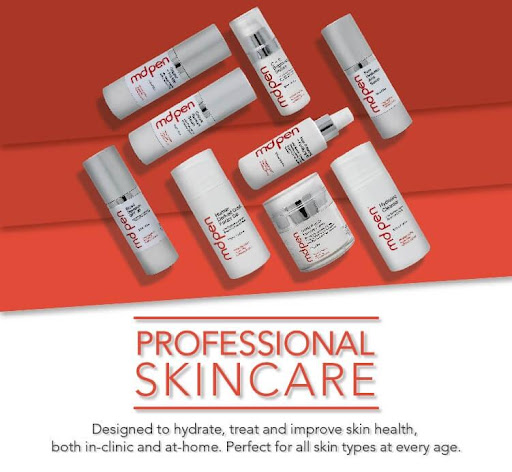 Luckily for you, there are certain remedies, both natural and manufactured, that may help to speed up the recovery process. This is particularly useful for those who may have to return to an office setting and don't feel like lying about a dental procedure gone awry or allergic reaction when things look, well, "different."  
We chatted with board-certified dermatologist Georgina Ferzli, MD, MS, FAAD of Sadick Dermatology to get her tips and tricks for treating swelling and bruising, including why it's something she actually looks forward to seeing after certain procedures. 
Not All Swelling Is Created Equal
Before delving into the details, it's important to note that the type of treatment will obviously dictate the type of swelling you may experience. Typically (or at least in a dermatologist office capacity), cosmetic procedures can be broken down into three different groups: lasers, Botox/fillers, and liposuction/body contouring. 
"Different procedures all have their own downtime and swelling," says Ferzli. "In fact, I love to see swelling after lasers. Swelling is a good thing. It means your body is sending tons of cells and growth factors to the area to help remodel and build collagen. That is the whole point." 
When it comes to common injectables like Botox and dermal fillers like Juvederm, they will  "lead to swelling no matter where it is placed, both because of the needle and/or cannula and also because it is a foreign object [being inserted] into the body." This typically goes down after a few days. 
Liposuction, which is the most invasive procedure out of the three, unsurprisingly yields the most swelling. "Tumescent liposuction involves a ton of fluid injected into the treatment area, followed by physical (or laser) trauma to the fat cells, followed by suction," explains Ferzli. "The most important part of liposuction aftercare is [actually] your garment. Your garment will be your best friend. You will wear your compression garment as much as you possibly can, for as long as you possibly can."
While most doctors will recommend compression garments from 7-21 days post-procedure, Ferzli says that range should be the bare minimum. 
"The longer you wear your garment, the better and faster you will see your results," she says.  
The Best Natural Remedies for Swelling
As a shock to probably no one, Ice is one of Ferzli's top natural recommendations to reduce post-procedure swelling.
 "Ice helps to bring down swelling considerably," she says, though one remedy of equal and utmost importance is elevation. "Keeping the area upright, particularly the face, is most helpful. I always tell my patients that if they have something to do the next day, make sure to get up a few hours early and be upright the entire time. Gravity will do the trick, ice will help as a bonus.
Another tip is to drink pineapple juice. Studies have shown that the tropical fruit carries an enzyme called bromelain that can actually reduce your body's pain, swelling, and inflammation.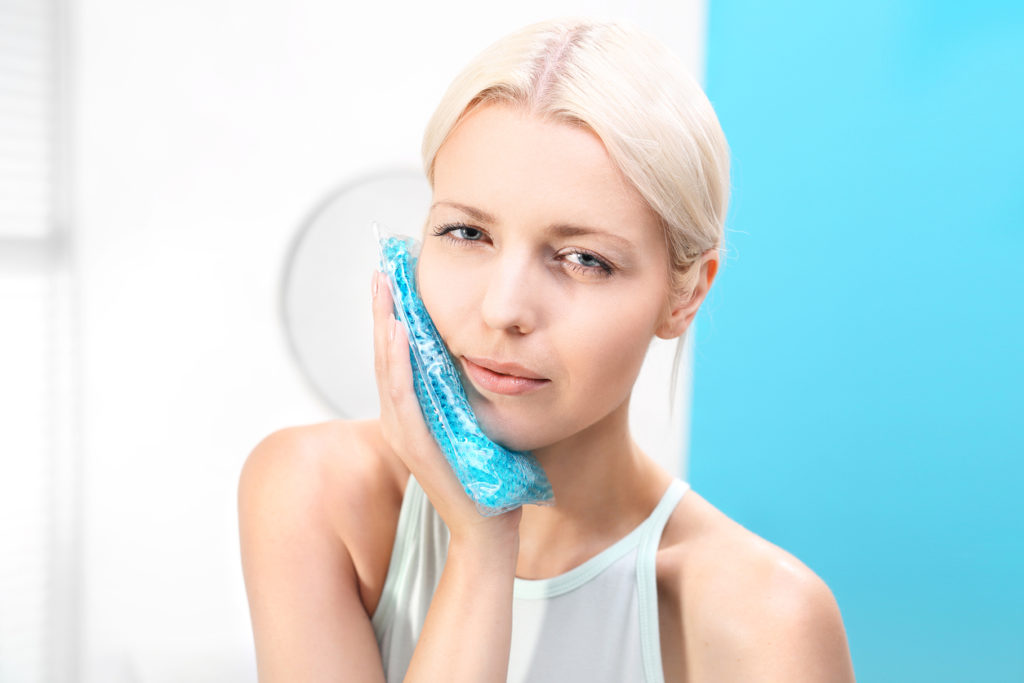 The Best Over-the-Counter Remedies for Swelling
While it may be your instinct to reach for that bottle of Advil to treat a swollen face, it may not be the best option when it comes to bruising. 
"Taking some ibuprofen can definitely help swelling, but it can also hinder bruising from healing quickly, " says Ferzli. "You have to ask yourself if you'll be okay having the bruise linger longer. I [typically] have patients with bruising come back the next day and I treat the bruise with a laser. It disappears over the next two hours." 
An alternative to ibuprofen is a beauty product like Alastin's INhance post-injection serum. "While it is not necessary, it definitely helps to minimize the amount of time," says Ferzli. "Other companies advertise post-procedure creams, but Alastin's is the only one that has data showing that it minimizes bruising and swelling time." Arnica is also touted by many dermatologists to help reduce both swelling and bruising. It's said to be beneficial when taken both a few days leading up to and following the appointment. 
For patients receiving laser treatments (as opposed to injectables and injections), Ferzli endorses Neocutis Post-Procedure Barrier Cream or Alastin Regenerating Skin Nectar for topical comfort and healing.
Final Thoughts on Swelling
"Everybody is different, every treatment is different, and every doctor is different," Ferzli reminds patients prior to each procedure. "Make sure to find a combination of the above that works for you."
It's also important to note that, like with everything in life, good things happen to those who wait. 
"Aging is a privilege. We are lucky to be able to do things that make it more fun and keep us looking like ourselves," adds Ferzli. "So if you're swollen or have some bruising and you don't mind it, ride it out and giggle to your friends about it. Sometimes laughter really can be the best medicine."
---
Author: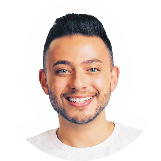 Joey Skladany
Joey is a writer/editor, TV/radio personality, lifestyle expert, former entertainment publicist and author of Basic Bitchen. He was most recently editor-at-large of CBS Interactive's Chowhound and his work has also been featured in major outlets like Food & Wine, People, CNET, InStyle, Yahoo!, Travel + Leisure, Lonny, and BuzzFeed. In addition, he is the host of Awesomeness TV's Dish This and has appeared on Wendy Williams, Entertainment Tonight, CNN, HLN, NBC, CBS, and SiriusXM. Currently based in New York City, in his spare time Joey enjoys volleyball, worshipping Beyonce, fine dining, writing depressing poetry, interior design, and perfecting his stand-up comedy routine. You can find him on Instagram @joeyskladany.
---
Comments