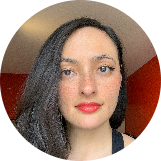 Marieve Inoue
Aug 11, 2021
---
In a word, they're iconic. 
---
Constant newness is a hallmark of the beauty industry, but there are a handful of beauty products that have achieved veritable cult status. Some we look back on fondly and hope for their return, while others are still around—and not to mention as popular as ever. Here are 10 iconic products worth highlighting.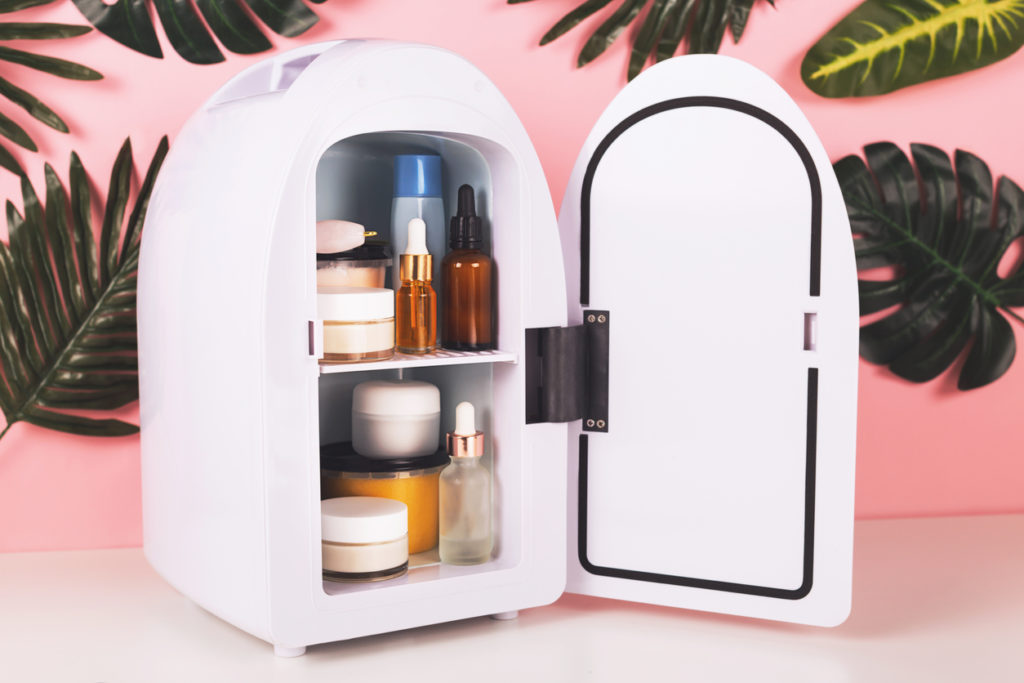 1. Bain de Soleil Orange Gelée
Although we now know how damaging the sun can be to our skin, tanning was huge just a few decades ago. A cult product many people used to perfect their tan: the Bain de Soleil Orange Gelée, an SPF 4 sunscreen with a signature smell and glowy effect on the skin. First launched in 1925 in Paris, the product made its way to the U.S. in the 1940s—and it was a hit! And how could we forget that catchy jingle? "Bain de Soleil for the St. Tropez tan." But, to the anger and dismay of many of its devotees, the gelée was discontinued in 2019, with no plans (yet!) to return. Although given those classic tubes are selling on eBay for over $200, it's worth bringing this icon back. Stat. 
WATCH: Bain de Soleil Commercial
2. Shiseido Eudermine Revitalizing Essence
This essence was first launched in 1897 (!) by Shiseido, one of the oldest cosmetics companies in the world. And apparently, its formula has changed very little since then. Used to soften and hydrate the skin after cleansing, as well as remove dead skin cells, the lotion has a silky texture that is supposed to be suitable for all skin types. Going through some of the product's online reviews is enough to make anyone want to add it to their routine, with mentions of smooth, refreshed skin, and several commenters admitting to using it for several decades.
3. Olay Active Hydrating Beauty Moisturizing Lotion
A reliable source of efficacious skincare products that incorporate the latest science and innovations, Olay has been around since 1952 and was originally South African. Its first product, Oil of Olay Beauty Fluid, was a pink moisturizing lotion. Surprisingly, it is still sold today, albeit under a different name. The formula must be effective if they've kept the product around this long. Bonus points for that sleek retro-style packaging!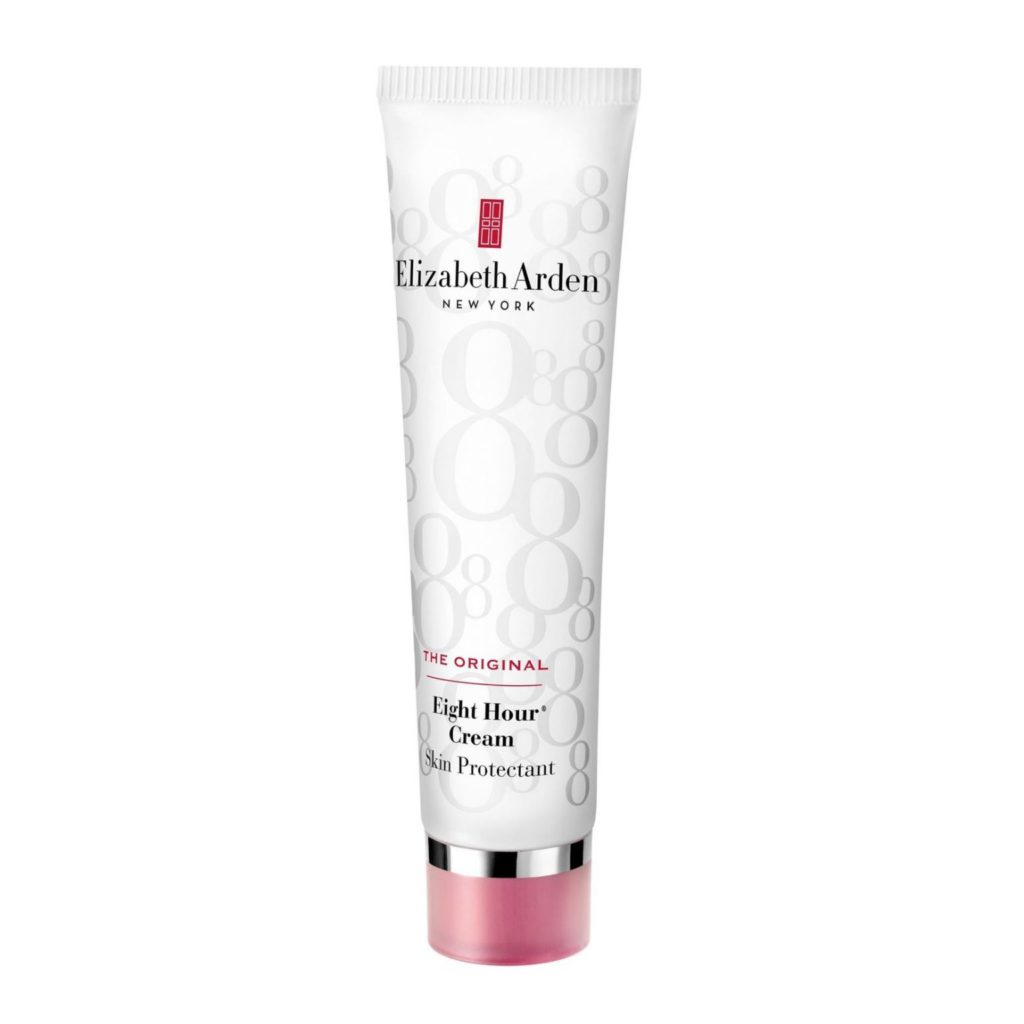 4. Elizabeth Arden Eight Hour Cream Skin Protectant
We love a multifunctional product, and the Elizabeth Arden Eight Hour Cream Skin Protectant is one of the best in my book. The balm, which boasts ingredients like vitamin E, lanolin, and salicylic acid, was created in 1930, is a bestseller and beloved by beauty insiders internationally. It can be used for everything from smoothing your hair and grooming your brows, to moisturizing your hands and feet. I personally start my makeup routine by applying some as lip balm, so that my pout is nice and soft by the time I get around to applying lip color (or not). The brand has even expanded the Eight Hour concept into a full range of products, and regularly relaunches the original cream in limited edition packaging. 
5. Lancôme Juicy Tubes
Back in the early aughts, I remember desperately coveting Lancôme Juicy Tubes. Back then, glossy lips were all the rage, and the wonderfully colorful, gooey, and fruit-scented Juicy Tubes represented the ideal way to achieve them. If you've ever longed for them to make a comeback, you're in luck: just like many other beauty trends from decades past, the iconic lip gloss has returned, and we're here for it!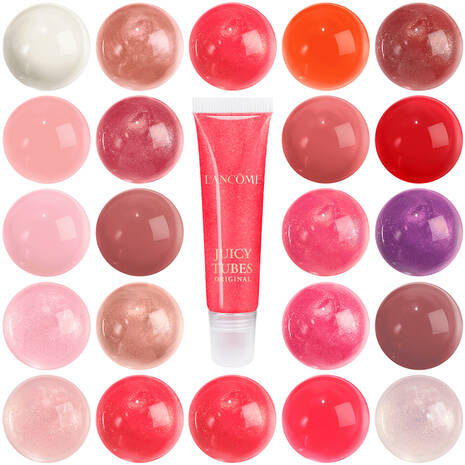 6. Maybelline Great Lash Mascara
The pink mascara tube with the green top is instantly recognizable, has won multiple awards, easily spotted at the drugstore, and is a favorite of many a beauty lover. First launched in 1971, Maybelline's famous product may not yield the most dramatic results, but it has stood the test of time as a more natural-looking mascara and remains the brand's best-selling product.
7. Benefit Cosmetics Benetint Cheek & Lip Stain
When I first read about Benetint, the idea of a product that provided a wash of color for either the cheeks or lips (or both!) seemed extremely novel… and highly attractive. The fact that there was also only one universal hue made me want it even more: it all just seemed so beautifully simple. And I wasn't disappointed once I got my hands on it. Originally created for an exotic dancer in the '70s, the buildable stain is still around today!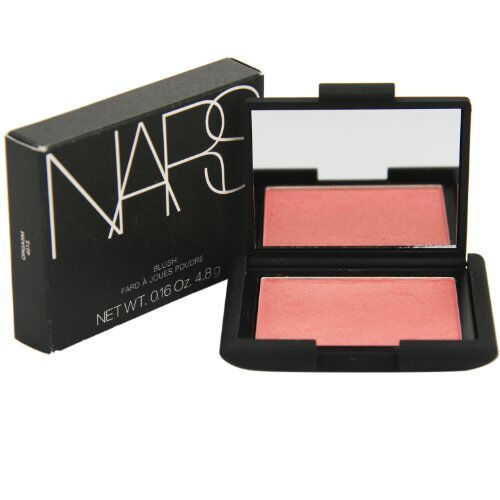 8. NARS Orgasm Blush
Initially launched in 1999, the graphically named Orgasm blush is the best-selling blush in the United States. Whoa! And it's no wonder: its slightly shimmery, pink shade is oh so pretty, and flattering on virtually every skin tone. No wonder its success has led to the creation of many other products in the same hue, with NARS releasing an entire Orgasm makeup collection to mark the famous shade's 20th anniversary in 2019.
9. Revlon Flex Shampoo and Conditioner
I'll be honest: I'd never heard of the Revlon Flex line of shampoos and conditioners before I started researching this article. But apparently, the line was launched in the '70s and retired in the early 2000s—and a bit of online sleuthing makes it abundantly clear that people miss it immensely. There is even a Facebook page called "Bring back the original Flex Conditioner and Shampoo"! What people loved most about it? Not only did it make their hair soft and silky, but it seems its fragrance was also unmistakably clean and alluring. Just like Bain de Soleil above, bringing Flex back could be quite the slam dunk.
WATCH: A Revlon Flex commercial from 1995 featuring Cindy Crawford.
10. CK One
A fragrance that was openly marketed as being "for a man or a woman"? Now that seemed revolutionary when CK One hit the market in 1994. Fast-forward nearly 30 years, and there are many unisex fragrances now available. What a visionary brand. And the beauty industry continues to make progress toward more inclusivity today. Calvin Klein rebooted its iconic franchise last year, also launching a new fragrance called CK Everyone, so you can scratch your nostalgic itch… and then some. 
How many of these classic products have you tried? Are there any others you miss that are no longer available? Let us know in the comments below!
---
Author: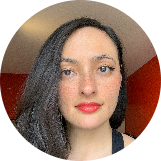 Marieve Inoue
Mariève has been writing about beauty online and in print for over 10 years. Half-Canadian and half-Japanese, she loves that being a freelance beauty writer gives her the opportunity to explore the cosmetics landscape from Montreal all the way to Tokyo. Also on her mind at any given moment: cats, music, figure skating, food, and her next trip to Japan. You can find her (and her beauty illustrations!) on Instagram at @by.minoue.
---
Comments