Protect Your Menopausal Skin by Avoiding This Common Mistake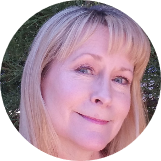 Tracy Teel
Sep 15, 2021
---
Menopause can mess with your complexion, but there are effective ways to maintain that hard-earned glow.
---
There's much to be said for growing old gracefully, but it takes a whole lot more than a fancy night cream and a balanced diet to keep the signs of aging at bay, especially when menopause comes a'callin'. In 1990, the World Health Organization (WHO) estimated that nearly 1.2 billion women would be postmenopausal by 2030. I'm there now, and even though I'm not trying to look like my 20-year-old self, I don't want my face resembling a catcher's mitt either.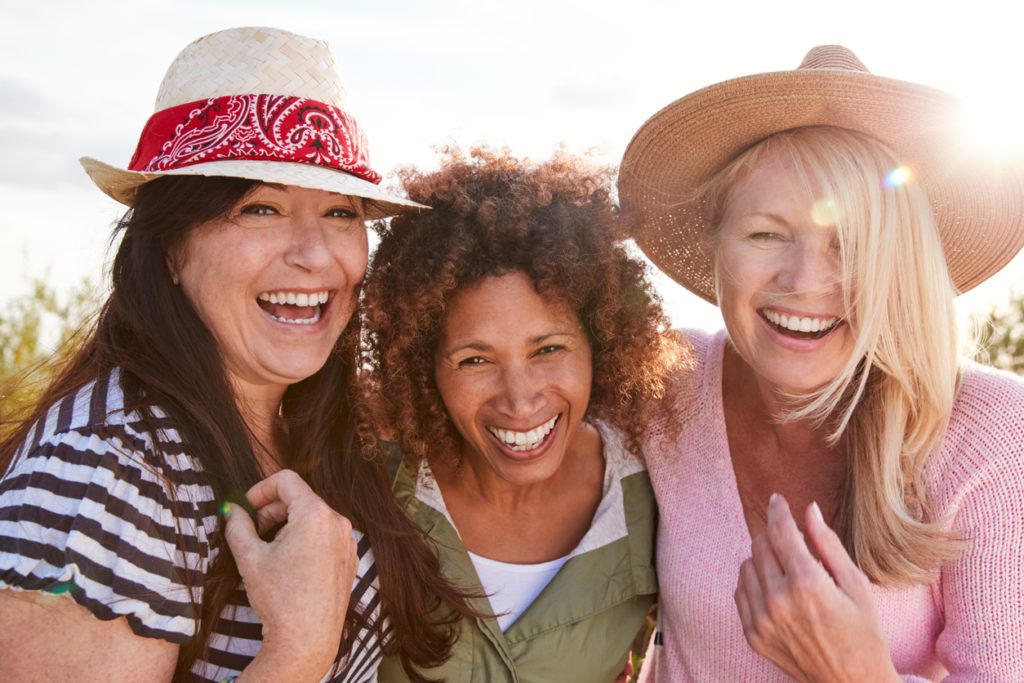 Chronological aging isn't the only thing changing your skin, so let's shed some light on menopause, estrogen deficiency, and what you can do to support your skin through the change.
The Estrogen–Collagen Connection
If you're in your 40s or early 50s and have noticed that your skin lacks its youthful luster and bounce, you may be suffering from estrogen deficiency related to perimenopause or menopause. Restrictive dieting and overzealous exercise routines often contribute to a drop in estrogen. And guess what? Women often resort to those very things when they hit menopause, mistakenly thinking that they'll stave off unwanted weight gain, only to end up exacerbating the problem. According to Dr. Tess Mauricio, a board-certified dermatologist, "Studies have shown that collagen loss is more closely related to declining estrogen levels than chronological age." 
Why Your Skin Looks Like It Changed Overnight
We've all been trained not to expect instant results when using new skincare products, but the symptoms of estrogen deficiency sometimes seem to appear without warning. "Low estrogen levels lead to 30% loss of skin's collagen in the first five years of menopause," says Dr. Tess, "and 2% loss each year thereafter." Those changes show up in the form of "collagen loss, skin dryness, dullness, thinning, wrinkling, and poor wound healing."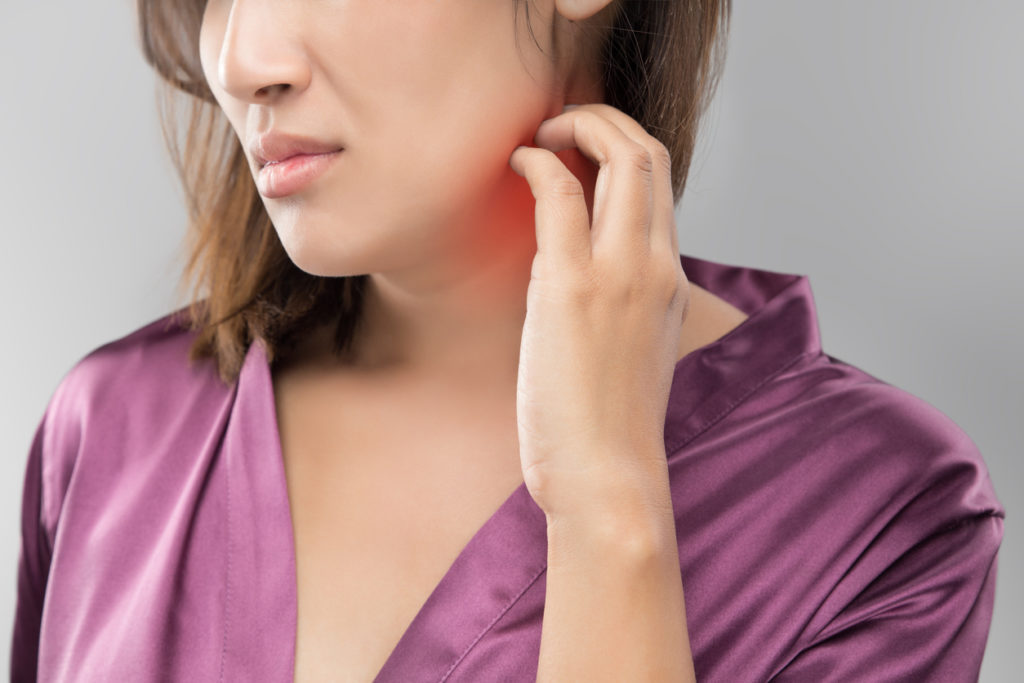 Existing Conditions Can Get Worse
Although most women experience reduced sebum production during perimenopause and menopause, that's not necessarily a given. Fluctuating hormones can bring on a breakout in even the most normal skin. And anything you're already struggling with, like rosacea, eczema, or hyperpigmentation, can hang around or even intensify. "Pigmentation issues such as melasma tend to worsen around menopause," says Dr. Tess. "The skin also gets dry and can become more itchy and wrinkled-looking, which explains why the majority of our patients are peri- and post-menopausal women." 
One particularly distressing pigment change, idiopathic guttate hypomelanosis (IGH), causes a loss of pigmentation that usually surfaces during the menopausal years. "There are no effective and affordable treatments to repigment skin. These [white spots] tend to occur in areas of sun exposure, so it's best to prevent them with proper sun protection with broad-spectrum sunscreen and sun-protective clothing." 
Change Your Diet and Supplement Routine to Increase Collagen
Boosting collagen production tops my list, so I've been using prescription tretinoin (Retin A) since 2017. It can be incredibly hard to tolerate or use nightly, so having other options is key. Dr. Tess believes that both collagen supplements and a collagen-rich diet make a difference. Adding bone broth, gelatin, "fish, poultry, meat, eggs, dairy, legumes, and soy" to your diet can positively improve your overall health and skin. And if you prefer oral supplements, Dr. Tess created her own utilizing "collagen and antioxidants, like glutathione, to help support healthy, beautiful skin."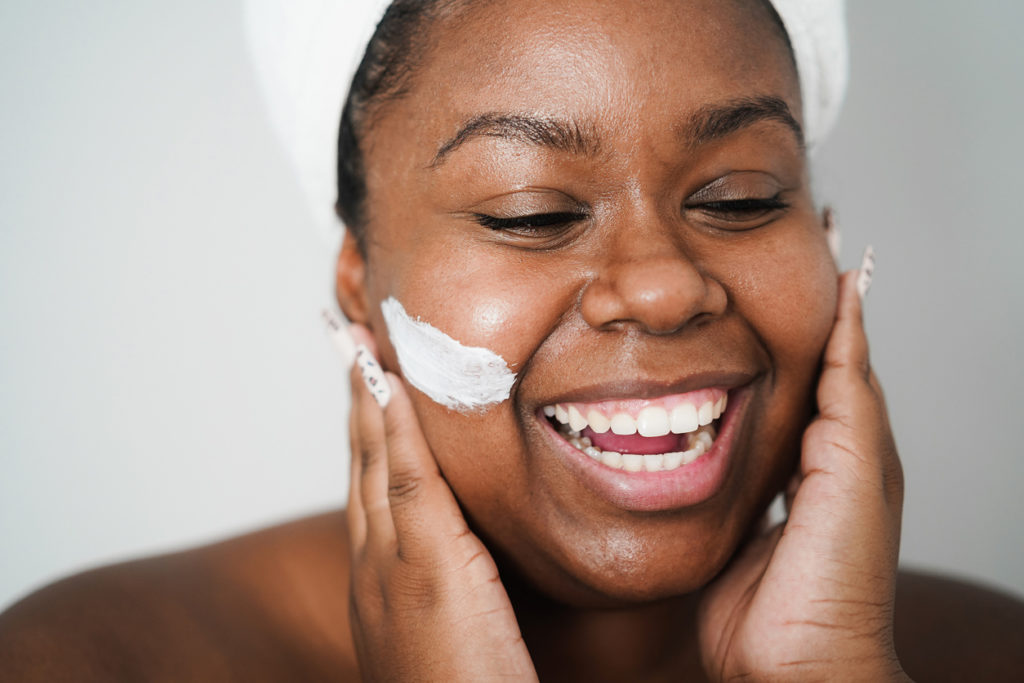 Fine-Tune Your Skincare Arsenal
As a general rule, anti-aging products like creams and serums simulate a dewy glow and temporarily plump wrinkles or tighten skin. They're usually rich in antioxidants to fight off pollution and free radical damage and are great for women of all ages. But what if you're in the same boat as me? Beating Father Time at his own game, especially if you're over 50, means incorporating skincare ingredients with proven results. Dr. Tess recommends "products containing retinol; hyaluronic acid; antioxidants, like vitamin C and E; glutathione; peptides; growth factors, and exosomes." 
For even better results, consider clinical services, such as her rejuvenating Time Machine ProcedureTM, that "address[es] all the factors that cause aging on our skin: skin deterioration and sun damage, wrinkles, sagging, loss of volume and hyperactivity of muscles of facial expression."
Treat Estrogen Deficient Skin Without Hormones
Of all the hormone-related skin changes I've experienced, estrogen deficiency is the worst. Two short years after having a hysterectomy during menopause, my jawline has begun to sag. And even though I always swore I would never consider a face lift, I've started thinking it might not be such a bad way to go. Still, I'd rather take non-invasive measures if possible, and Dr. Tess drew my attention to Emepelle – "the first and only line of skincare products available to help improve the appearance of Estrogen Deficient Skin by harnessing the restorative benefits of patented MEP Technology." Dr. Tess recommends Emepelle, and although the results demonstrated on the company's website are far from miraculous, they may be just what you're looking for in a skincare approach. For lovers of clean beauty products, check out Alumier MD. Dr. Tess likes their Ultimate Boost Serum, EverActive C&ETM + Peptide, and AluminEyeTM with Glutathione. You'll need to find an authorized provider to purchase these products, but the ingredient lists are stellar, and I've added them all to my wish list. 
So, what ingredients are in your menopausal skincare routine?
---
Author: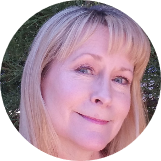 Tracy Teel
Tracy Ann Teel is a full-time freelance writer and the owner of Finesse Writing and Editing LLC. She's a tutorial writer for San Francisco Globe's beauty platform, FierceLeague.com, covering everything from skin and hair care to makeup and nail art. She writes for skincare companies, dermatologists, and cosmetic surgeons, and proudly taught at her MFA alma mater, the University of California Irvine, as a member of their adjunct faculty in English. She's been a textbook reviewer for Prentice Hall, been recognized three consecutive years in the Who's Who Among America's Teachers, and has written professionally for 30+ years. Her poetry chapbook Such Dust was published by Finishing Line Press, and her work has appeared in Alaska Quarterly Review, Rattle, Pearl, Kaleidoscope, and Lake Arrowhead Life.
---
Comments