Top 9 Best New Facial Moisturizers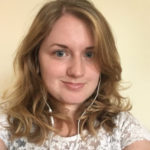 Claire Hannum
Sep 20, 2021
---
Your skin is in store for quite a treat.
---
Ready to stay hydrated all through the chilly months and beyond? It's time to get ready for cooler, dryer weather by honing in on your go-to moisturizer for the season. While skincare trends may come and go, moisturizer is a mainstay.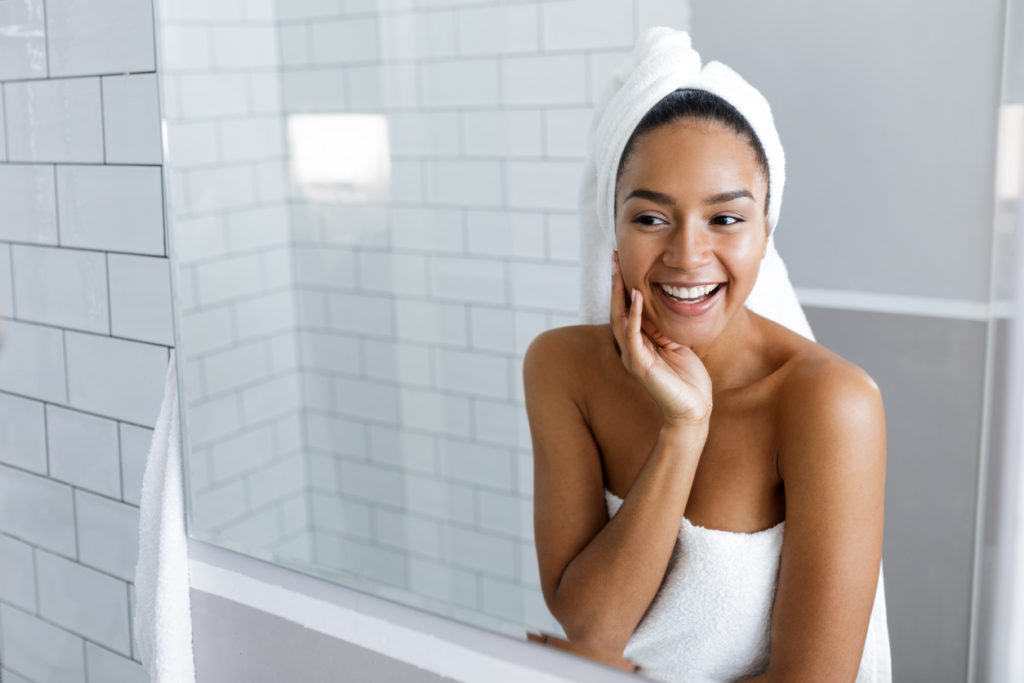 Essential Ingredients to Look For
First, a universal tip: no matter what your skin type is, look for a moisturizer with ceramides and humectants. "[These ingredients] allow the skin cells which we call keratinocytes to hold onto water," says Stefani Kappel, M.D., board-certified and fellowship-trained Newport Beach dermatologist and cosmetic surgeon. "They also help minimize trans epidermal water loss." This is key to help keep your skin truly hydrated, rather than just looking hydrated.
Which Moisturizer Is Best for Your Skin Type?
Now, for the specifics. If you have dry skin, seek out moisturizers with lactic acid and glycosaminoglycans, which can increase cell turnover and support natural moisture, respectively.
Sensitive Skin 
If you have sensitive skin, avoid scented moisturizers, tempting as they may be, and opt for hypoallergenic options. "Patients with sensitive skin can benefit from moisturizers that are hypoallergenic, and known to protect the skin by still being a good moisturizer," says Calvin Williams, M.D., award-winning dermatologist and Medical Director at Essential Dermatology Group in Bedford, Texas. "In these scenarios, I try to recommend products that have lower amounts of preservatives and fragrances, as many times these patients have allergies to these ingredients."
Oily and Acne Prone Skin
If your skin is oily or acne-prone, shop for moisturizers that are non-comedogenic, meaning they don't block the pores. Every skin type benefits from non-comedogenic products, but this is especially important if you're prone to pimples. You may also want to opt for moisturizers with classic acne fighter salicylic acid, or other trusty standbys like lactic acid or glycolic acid. A moisturizer with retinol or vitamin C can also help get the job done. (Just make sure you're not using too many active ingredients at once.)
Mature Skin
For anyone with more mature skin, Kappel suggests seeking out moisturizers with ceramides and growth factors. These ingredients can strengthen your skin's moisture barrier and help repair elasticity. For an added boost, a moisturizer with retinol can help increase cell turnover for a reduction in fine lines and wrinkles.
Below, our favorite new moisturizers …
1. Saint Jane Hydrating Petal Cream, $68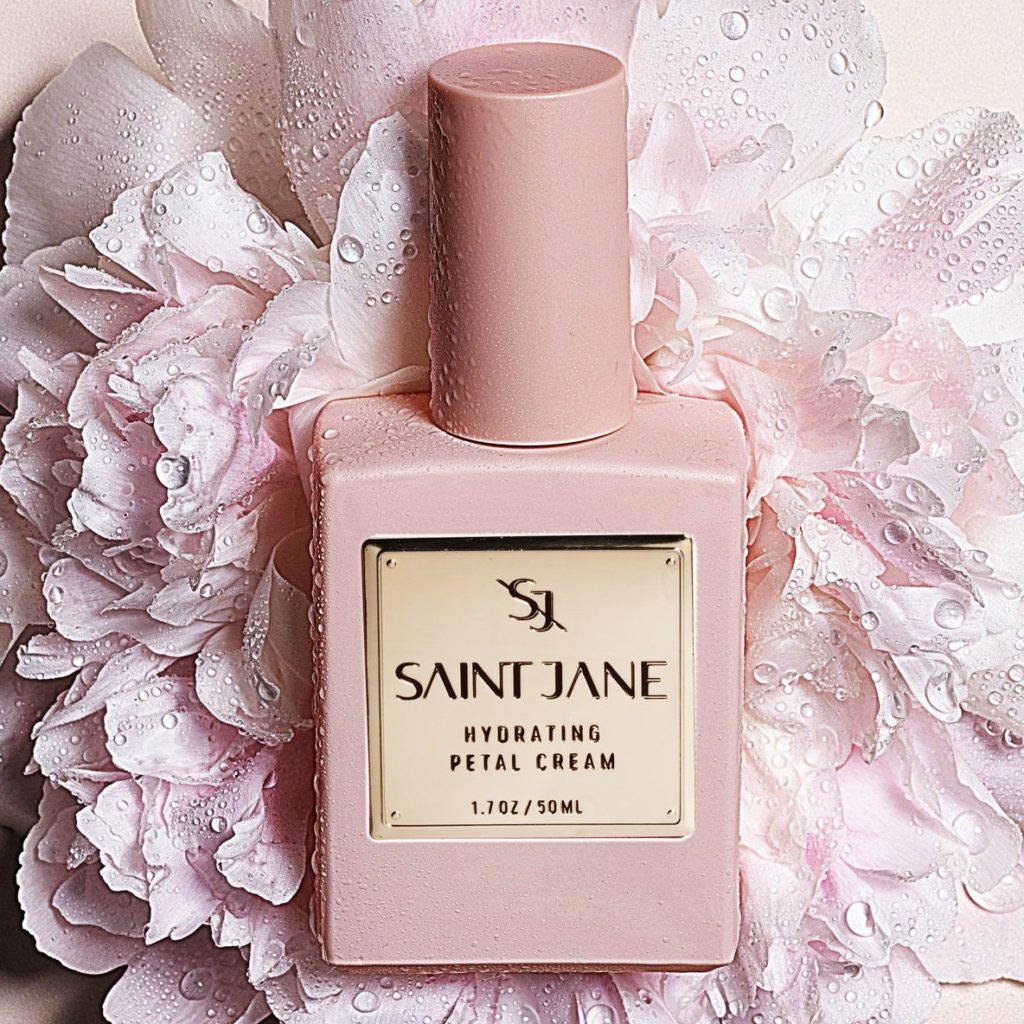 Housed in a stunning pink bottle with gold finishes (a knockout on your bathroom countertop) it's what's on the inside that counts and this soothing, lightweight cream takes its inspiration from the dazzling natural hydration of flower petals. The heavenly concoction boosts your skin with hibiscus peptides, hyaluronic acid, and floral essences from pink lotus, magnolia, and honeysuckle for a delicate moisture that lasts all day but sinks right in for a flawless finish. And let's not forget 500 mg of full-flower CBD, revered for reducing inflammation. "CBD deeply hydrates the skin while calming irritation," says Saint Jane founder, Casey Georgeson. Expect a plump, dewy visage and enviable glow. 
2. Yangu Beauty Finishing Night Cream, $65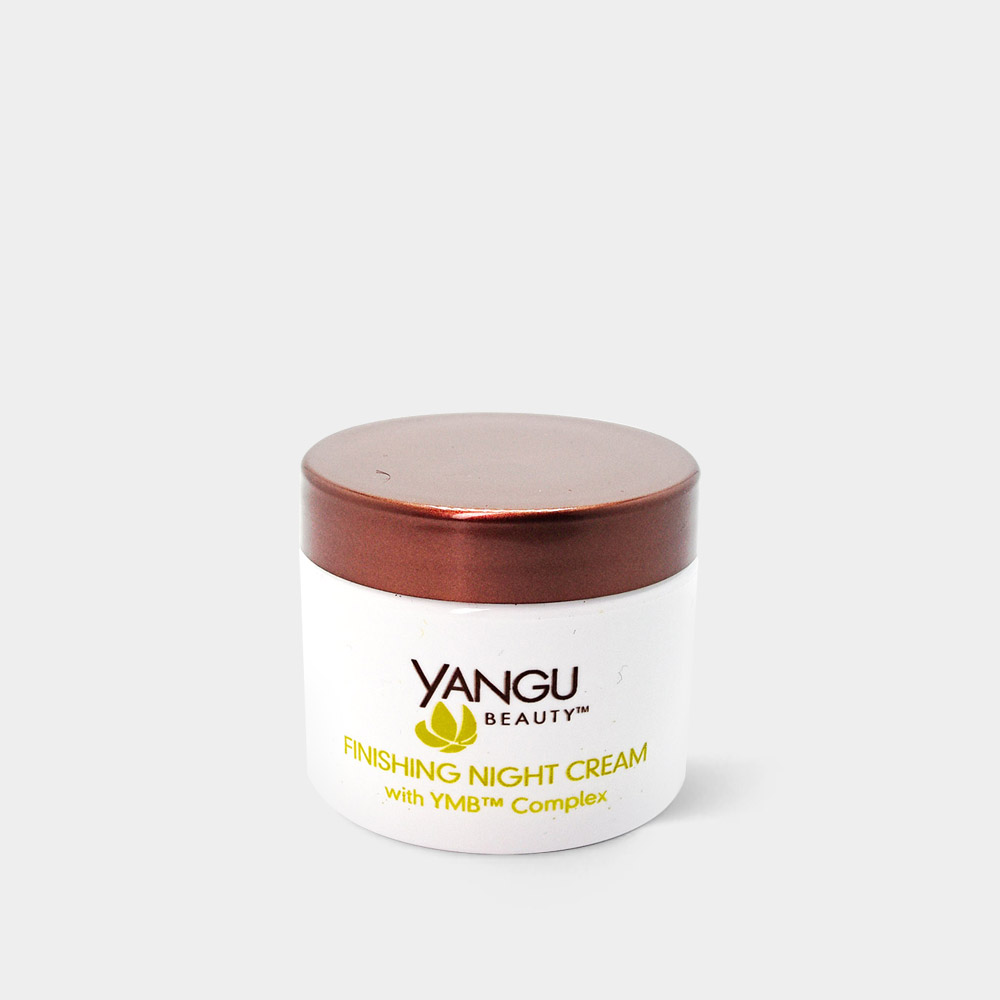 Created by Sipho Gumbo and utilizing the precious resources from her native Zimbabwe, Africa, this rich emollient cream, designed for women of color, tackles dry, dehydrated skin with ease and melts right into the skin without any greasy residue. Formulated with Mongongo Oil, it's designed to rejuvenate skin and protect from environmental stressors. Featuring the proprietary YMB™Complex, this cream goodness provides intense hydration thanks to essential fatty acids for overnight repair.
3. Mutha Cream Extreme, $150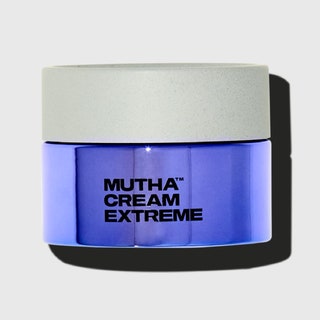 Tapping into your skin's natural overnight rejuvenation, this rich night cream includes a plant-based retinol alternative and ceramides. With an aloe juice base (instead of deionized water) and the rock star ingredients you need to hydrate and reduce fine lines, you'll wake up smiling.
4. Amala Weightless Vitamin C Water Cream, $138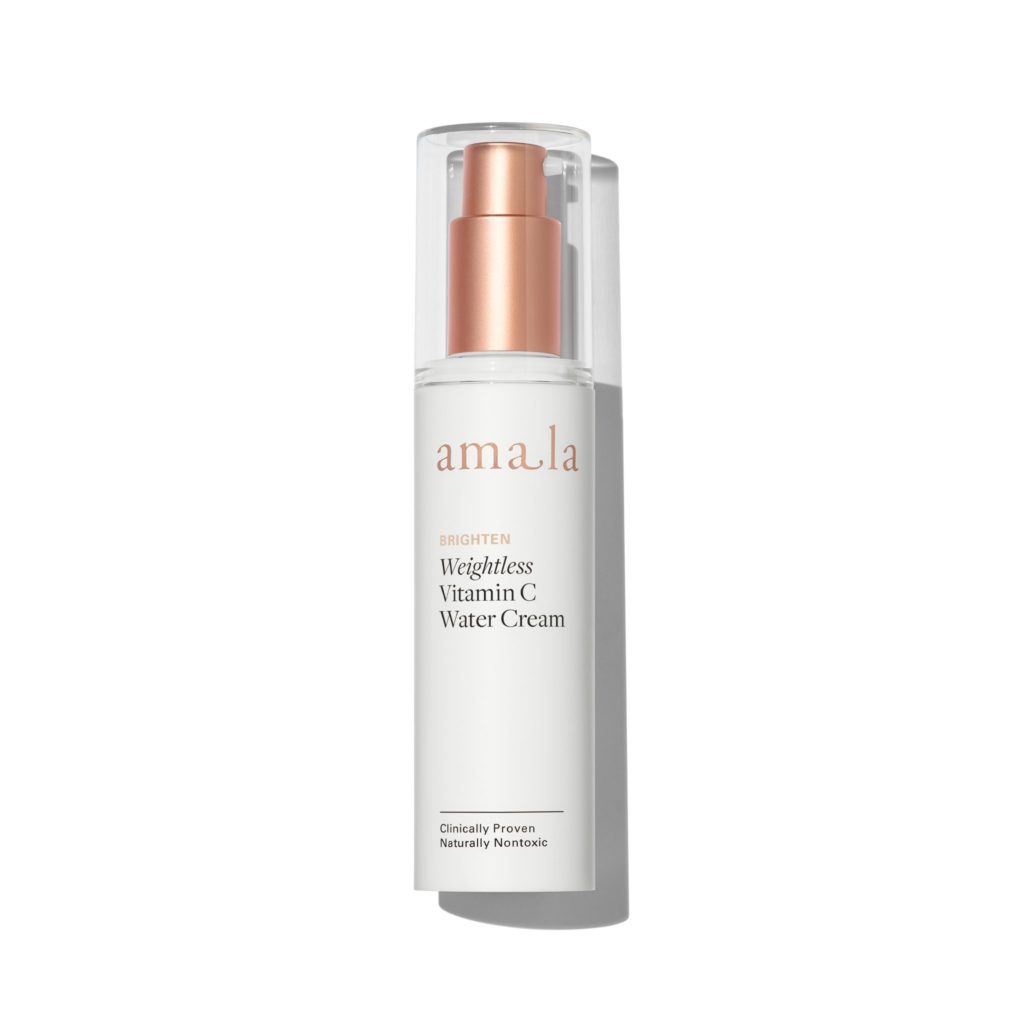 Conceived in the German Alps, Amala has pioneered organic skincare for over 30 years and their products are created with superior nutrient dense, natural ingredients. This revolutionary moisturizer infuses skin with high doses of Vitamin C to help even skin tone and protect from environmental stress for a refined, hydrated, glowing complexion. Formulated with their Living Beauty Bio-Active Complex including Peony, 23 K Rose Gold, and Vitamin C-rich Amla (an extract from Indian Gooseberry) this is the pinnacle of clean, holistic skincare. 
5. Peach & Lily Peach Slices Acne Oil-Free Moisturizer, $13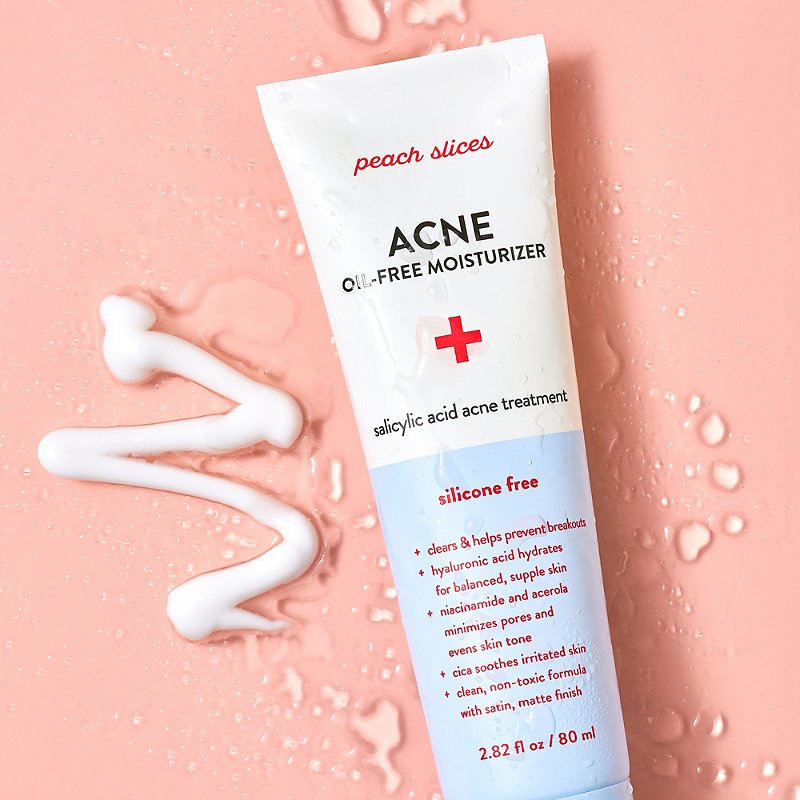 If you're aiming to ditch acne, stock up on Peach Slices' latest creation. The line is a sister brand to K-beauty icon Peach & Lily, so you know your skin is in for a treat. As part of Peach Slices' 3-step acne system, this moisturizer includes salicylic acid to zap blemishes and hyaluronic acid to keep your skin hydrated while niacinamide and cica help ease acne-related inflammation.
6. Beekman 1802 Bloom Cream Daily Probiotic Moisturizer, $54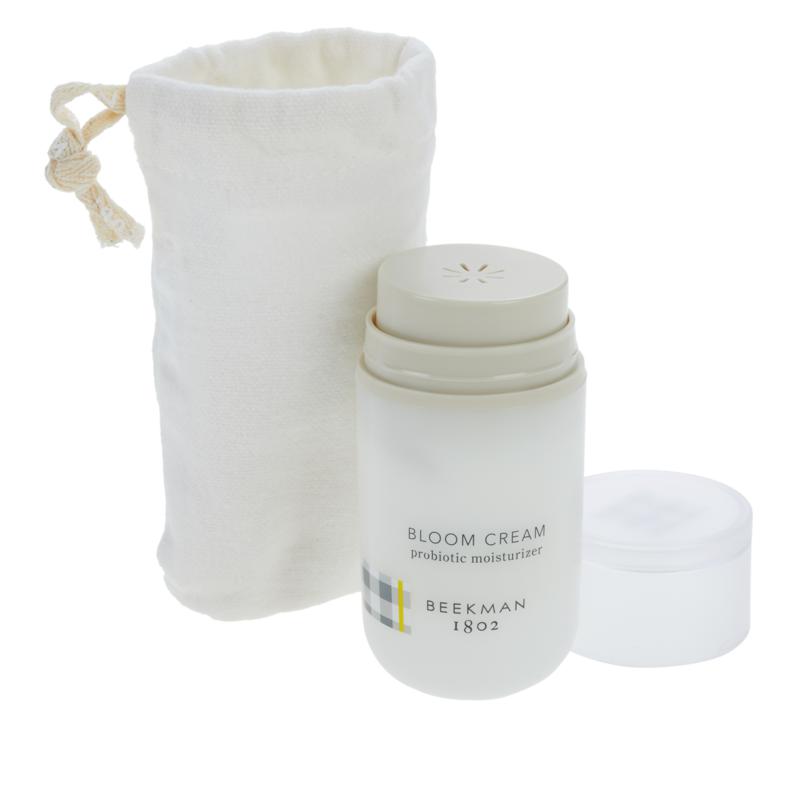 With this moisturizer, Beekman 1802 taps into an innovative probiotic complex to get your skin feeling younger and softer. A great option for oily or sensitive skin, this formula nourishes with goat milk, Epsom salts, and soothing botanicals.
7. Kopari Beauty Peptide Glow Hydrating Moisturizer with Tripeptides and Hyaluronic Acid, $32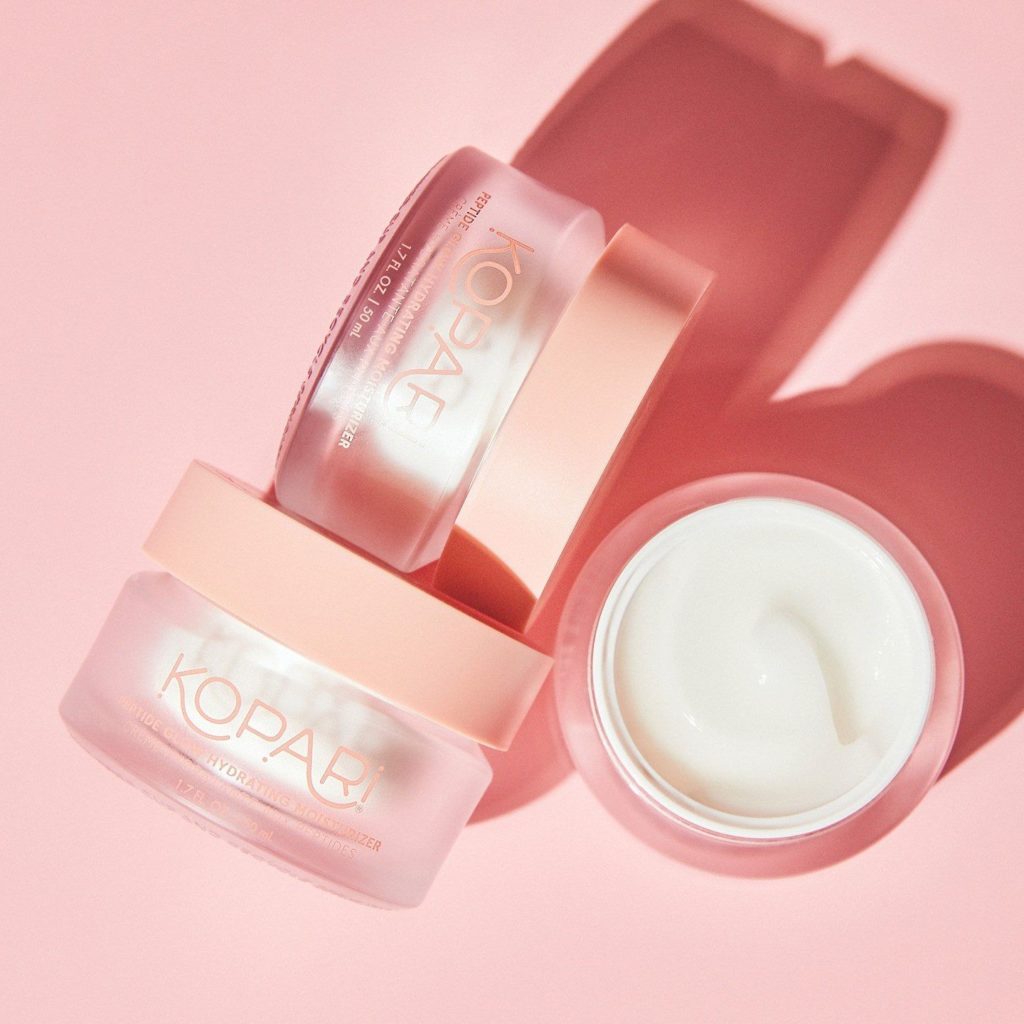 As if the pretty packaging weren't fun enough on its own, this lightweight moisturizer helps perk up your skin for a vibrant, glowing look. Hyaluronic acid and coconut water aid in moisture retention while peptides and rose extract help plump and soothe. Trust us: it's absolute bliss.
8. Ghost Democracy Cocoon Replenishing Ceramide Rich Cream, $32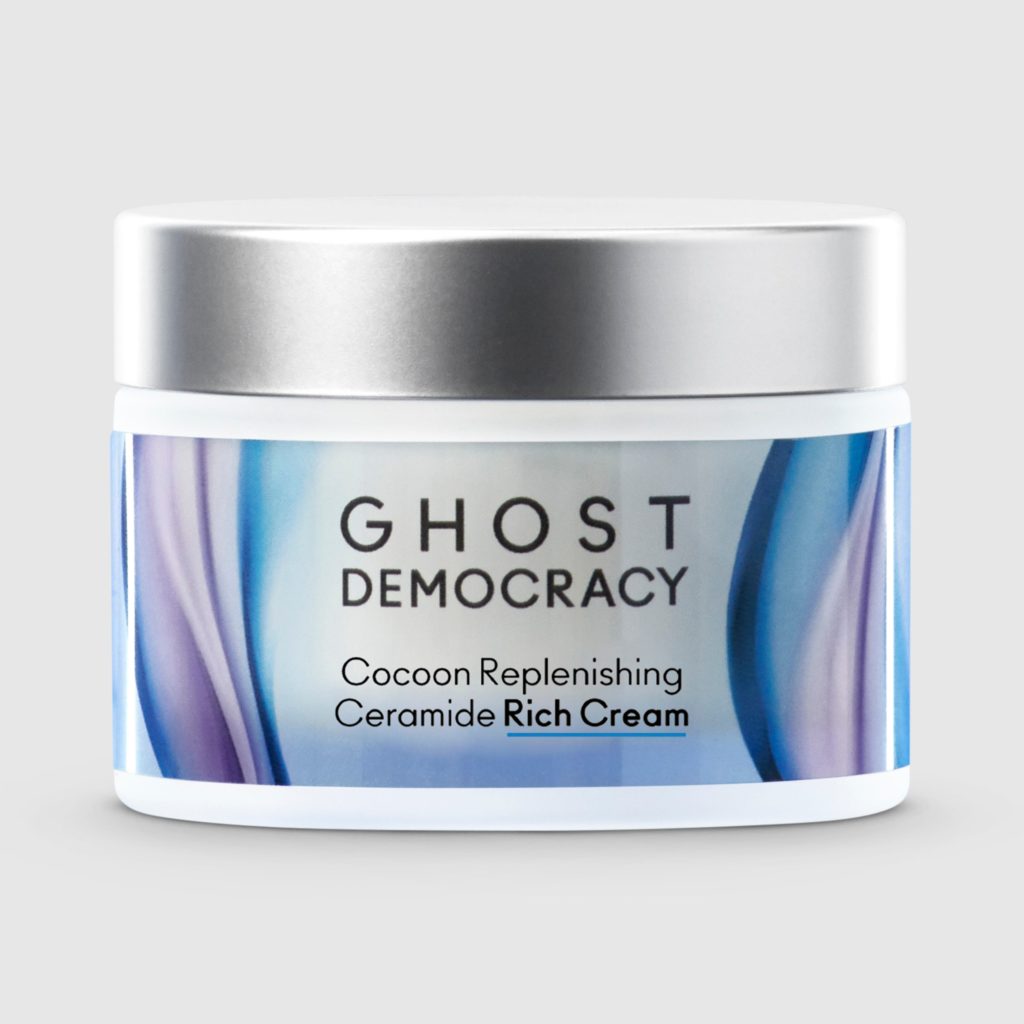 Loaded with those much-needed ceramides, Ghost Democracy's new cream is a dream come true for dry skin. Lipids, squalane, and oat seed extract work together to reduce inflammation and help strengthen your skin's moisture barrier. It's so soothing that you'll always look forward to applying it.
9. Bliss Youth Got This Prevent-4 + Pure Retinol Deep Hydration Moisturizer, $27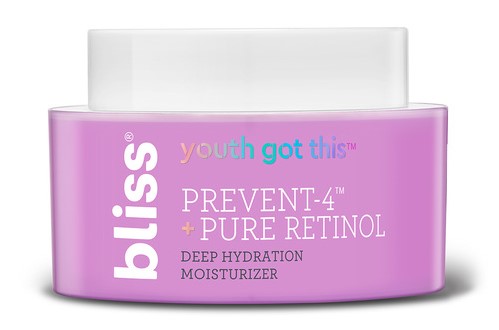 If you have mature skin or are looking to prevent aging, this moisturizer is the one for you. The ingredient you'll love most is the pure retinol, which can help reduce the appearance of wrinkles. Amino acids, peptides, and antioxidants add extra perks to the formula for an even glowier result.
---
Author: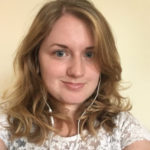 Claire Hannum
Claire is a writer, editor, content marketer, and reiki practitioner who covers wellness, lifestyle, and travel. Her work has appeared in Self, CNN, Prevention, Glamour, Health, Racked, The Huffington Post, Mic, The Frisky, YouBeauty, and many other publications. Her work has been highlighted by BBC News, New York Magazine, Today, Jezebel, Bustle, Reader's Digest, and The Center For Research On Women And Gender. Her greatest loves are her cat and her vitamin C serum. You can find her on Instagram @daycationgram.
---
Comments