The Benefits Of Face Rollers, According To A Master Of Oriental Medicine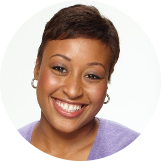 Rozalynn Frazier
Jan 19, 2021
---
Call them magic wands. It's no surprise these easy-to-use face tools are so buzzy – they improve skin tone, overall well-being, and just feel good.
---
While a feel-good facial massage is always a treat, the benefits extend way beyond that, including improving the appearance of wrinkles, soothing puffiness, inner healing, and well, the most obvious, relieving muscle tension. Remember: Our face is full of muscles that work daily, chewing and forming facial expressions, so they deserve a little bit of TLC too.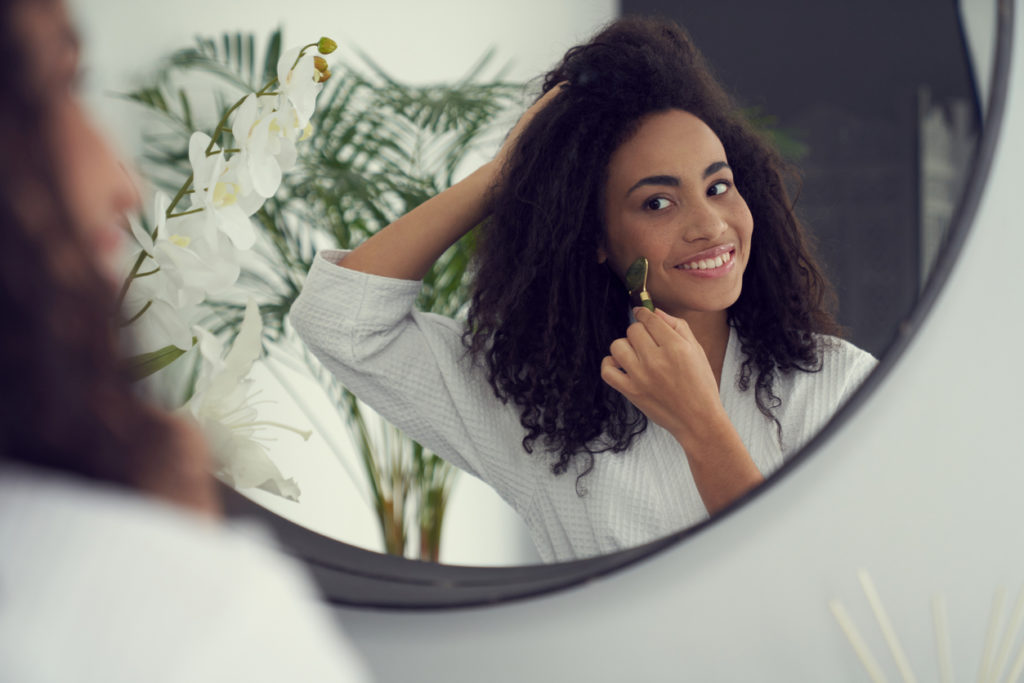 Boost Overall Wellness
"Facial rollers are simple, powerful tools used not only for massage and facial rejuvenation but overall wellness," says Sherrie Matthews, LAc/MTOM - a licensed acupuncturist with a masters in Oriental Medicine. "In particular, the face connects to acupuncture points of the large intestine, small intestine, stomach, bladder, and gall bladder, so it's important to not only open up your sinus area with a rolling massage to help relieve headaches but also to harmonize your stomach." Matthews has been using the Jade Roller in her practice for the past 12 years as well as in her personal self-care regime and attests that the results are "obvious and long-lasting."
Stimulate Energy
According to Matthews, Chinese medicine applies the principle of keeping the face active, stimulating energy (qi) and oxygen. Like a massage, this rolling action increases blood flow and helps skin look more luminous. "Rolling the neck and chest is also beneficial as people tend to forget these areas, but they need attention and stimulation as well," she adds. Holistic facialist, Cynthia Franco agrees. "The rolling action increases circulation around the face and also helps to de-puff." 
Lymphatic Drainage
Do you often wake up feeling swollen? You can thank lymph fluid that has accumulated in areas of the face, such as under the eyes. "When used in strokes outward from the nose to the side of the face then down to the neck and décolleté, facial rollers help facilitate the process of lymphatic drainage," says Matthews. This massage technique helps move the fluid throughout the body to relieve puffiness. "So, what we're doing here is facilitating inner healing and in turn, our outward beauty."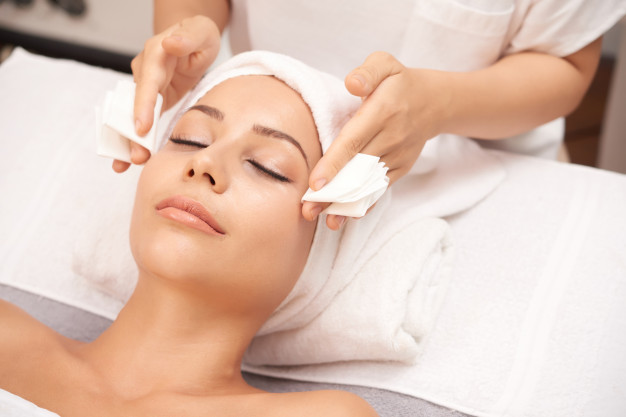 It's time to indulge in a facial rolling massage at home. You can even apply your favorite serum or moisturizer beforehand to elevate the experience. Here are five glow-inducing tools we can't live without. 
Kat Burki Micro-Firming Wand, $100
This sleek wand, adored by Naomi Watts, features ionic energy and a transdermal delivery system that's said to help the anti-aging ingredients in your favorite products penetrate deeper into the dermis. Simply apply to skin that's been covered in your treatment of choice and move in circular motions all over the face or around specific areas such as the eyes and mouth. 
Allegra M France Baby Magic Globes, $32
This little blue balls (sorry, there is no way around that) are a fave of beauty Tracee Ellis Ross who once proclaimed in an IG video that she used them to give herself a "tight chin." Filled with a freezable liquid, you roll these orbs around your visage in an upward motion to revive and tighten the skin. The best part: they are relatively inexpensive.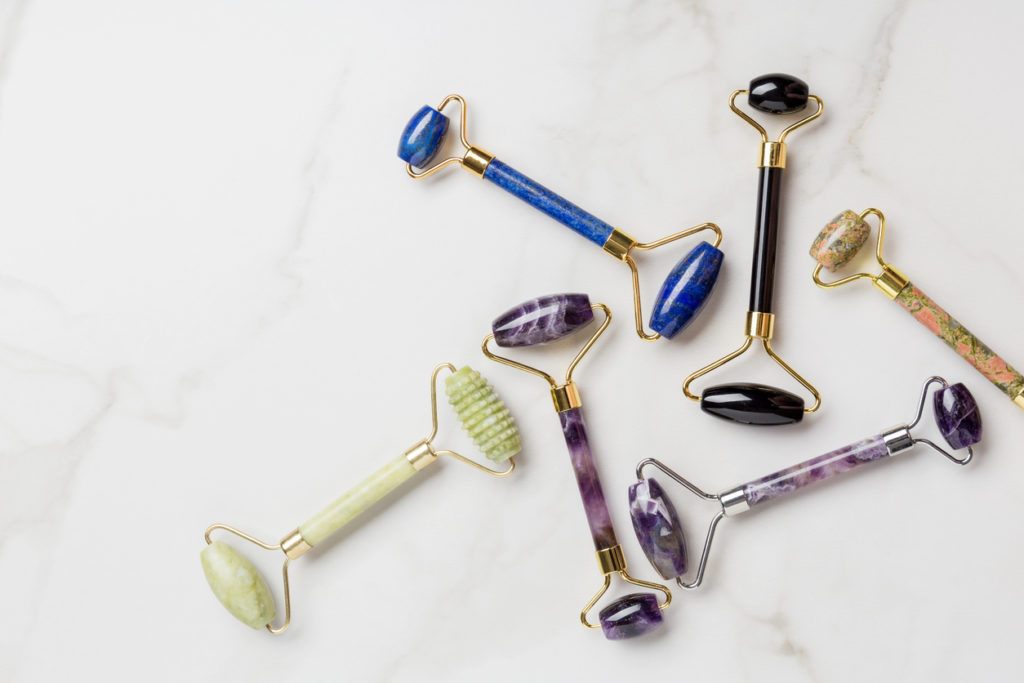 Jillian Dempsey Gold Sculpting Bar, $195
Warning: You're going to have to shell out some cash if you want in on one of Jennifer Aniston's go-to tools . Made of 24 carat gold (and it vibrates!) this takes self-care and luxury to the next level. It's also supposed to "instantly makes skin feel and appear toned, lifted, contoured, and revived." Sounds good!
ReFa Carat Ray Face, $250
This is another pricey piece, but folks like Jenna Dewan and celebrity makeup artist Pati Dubroff, who works with folks like Margot Robbie and Priyanka Chopra, swear by it. Outfitted with two platinum coated balls that each rotate 360 degrees, this waterproof tool makes it easy to work your way around the myriad of face angles delivering stressed skin a reprieve. (FYI: There's also the ReFa S Carat, which is a more petite version for $160.) 
Obsidian Facial Rollers, $25
We all know the jade roller is the OG of facial rollers—seriously it dates back to ancient Chinese times. And who can resist a pink rose quartz one (I love mine!). But the release of Alicia Keys' black obsidian (this stone is supposed to shield against negativity) roller in early December, part of her Keys Soulcare line, really made our faces swoon. Simply roll this tool in an upward manner to afford yours a touch of love and suppleness. Pro tip: Chill it in the fridge before swiping it across your face to really stimulate those senses. 
---
Author: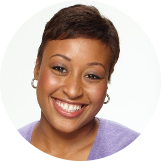 Rozalynn Frazier
Rozalynn S. Frazier is an award-winning, multimedia journalist, and certified personal trainer living in New York City. She has created content for SELF, Health, Essence, Runner's World, Men's Health, Money, Reebok, Livestrong, and others.
---
Comments