How To Impress Everyone With Your DIY Halloween Makeup – According To NYX Professional Artists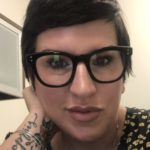 Randi Steele
Oct 30, 2021
---
What's up, my witches!  Beautytap has teamed up with NYX cosmetics to provide some truly terrifying tips for perfecting the most bloodcurdlingly beautiful looks for your Halloween hijinks.
---
Well readers, cue the music; it's the most wonderful tiiiiiiiiiiiiiiime of the year…. No, I'm not referring to the traditional holiday season with its matching pajamas, hot cocoa and Hallmark movie marathons, but the ultimate season on the calendar - SPOOKY SEASON!  This cherished month is marked by skeletons, spiders and spine-chilling scary movies. My own personal favorite freak-out flick is definitely The Shining - with its sweeping shots of the gorgeous Timberline lodge, not to mention the art deco bathrooms, graphic carpets and overall vintage cool of the Overlook Hotel, I find myself feeling more inspired than scared, but also irritated; mainly because I never saved my pennies to buy the reproduction of Danny's rocket ship sweater from Coach.  That's ok, looks like Etsy's coming through for me in a pinch.  Plus, I just think about the hilarious movie related memes when I feel a shriek coming on….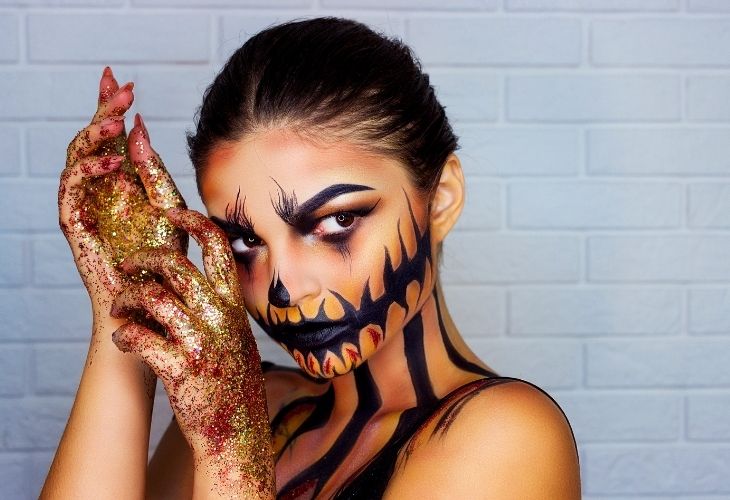 With Halloween here and many of us venturing out for Halloween parties, trick-or-treating and other frightful festivities, our thoughts turn to clever costumes and the complex makeup looks that accompany them.  Personally, I am going with a low key look for my costume this year (I don't think Po from the Teletubbies ever sported any winged eyeliner or a bold lip, so it is lip balm and a tinted moisturizer for me, thanks so much); but some of the makeup looks created during the Halloween holiday are GLAMAZING.  To get some tips on how to re-create the magical looks that we see on social media on our own gorgeous faces, I picked the brains of some NYX makeup artists (that sounds creepier than it actually was; but never fear, I'll leave the curettage to the professionals) and got some tips and tricks from the creepy cosmetic coven to help all you ghosts and ghoulies achieve flawless execution on your terrifying but terrific All Hallow's Eve looks.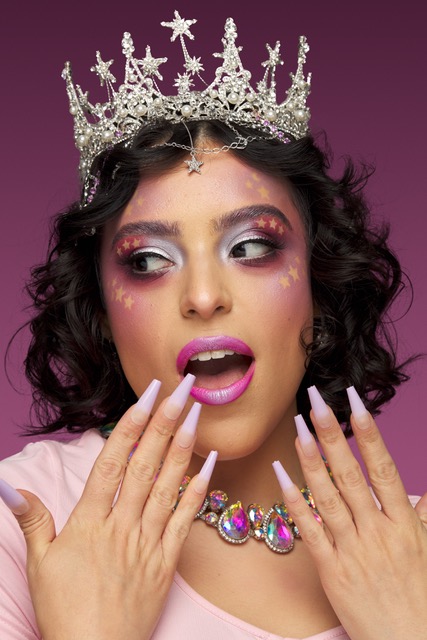 One movie that provides years of great Halloween costumes is the classic 1939 standby, The Wizard of Oz; I mean, who hasn't wanted to sport that cute gingham pinafore, braided pigtails and Toto in a basket? Don't even get me started on the ruby slippers!  But NYX went ahead and put a wicked twist on the classic, and has recreated the characters individual looks; from Dorothy and the Tin Man to the Good Witch, NYX features both beginner and advanced looks that will have you on the road (the yellow brick road, that is) to becoming the hit of your Halloween bash!  
Read on…. IF YOU DARE!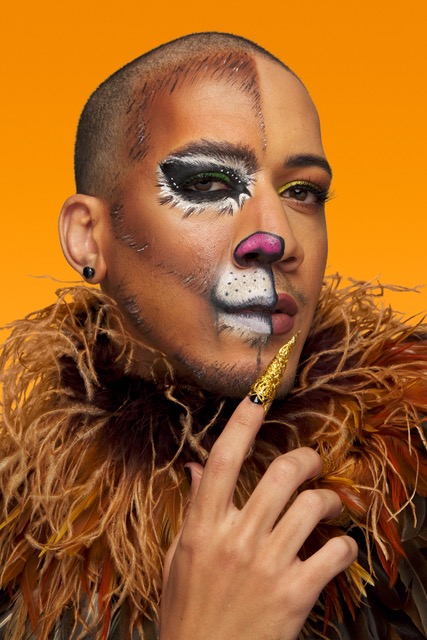 What is your advice for Beautytap readers that want an over the top, extreme look for Halloween (special effects, etc.), but have a classic skillset in terms of makeup application know how?
Going bold for Halloween does not have to be complicated, all you need is practice and the right product. Paint your complexion with the creamy texture of our Jumbo Eye Pencil and sketch out your spooky shapes with the Epic Ink Liner for precision.  Like anything in life, practice makes perfect! Set some time aside to do a test run of your look to ensure smooth sailing on Halloween night.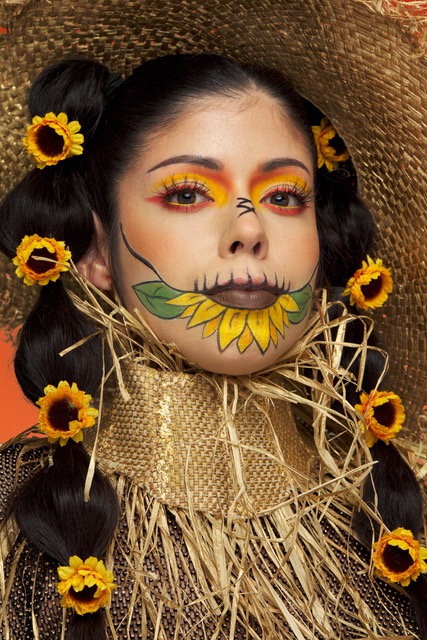 What is your key to ensuring Halloween makeup application longevity? How can readers make a look last the duration of the evening, whether it's trick or treating, a late-night party, or fun with friends?
Set it and forget it! Before venturing out for some Halloween fun, make sure you lock in your look. Studio Finishing Powder is perfect for setting creams and liquids without adding additional coverage. Finish with Matte Setting Spray to ensure your makeup does not smudge or transfer – now you are ready for anything spooky!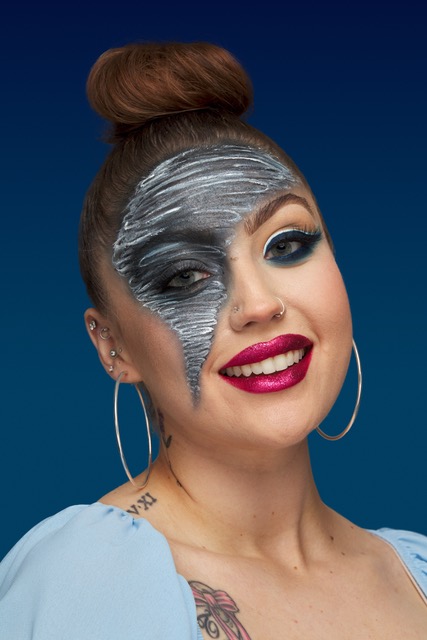 How can readers ensure a perfect look on Halloween night? Any suggestions or tips for planning, timeline for application, etc.?
It is all about what vibe you are going for. If you plan on creating an over-the-top Halloween look, make sure you set plenty of time aside to create so you do not feel rushed. If possible, practice the look a couple of times to make sure you are happy with the results. If you are on the go and want a quick look, just bump up the makeup you are currently wearing. Ultimate Shadow Palette in Utopia has a great palette of colors to bring your makeup from day to night.
Never feel guilty for splurging on Halloween makeup again since these products can be used year-round! Take a step out of your comfort zone and try something new. Shine Loud High Shine Lip Color comes in multiple bold colors that are sure to make you stand out on Halloween and the rest of the year!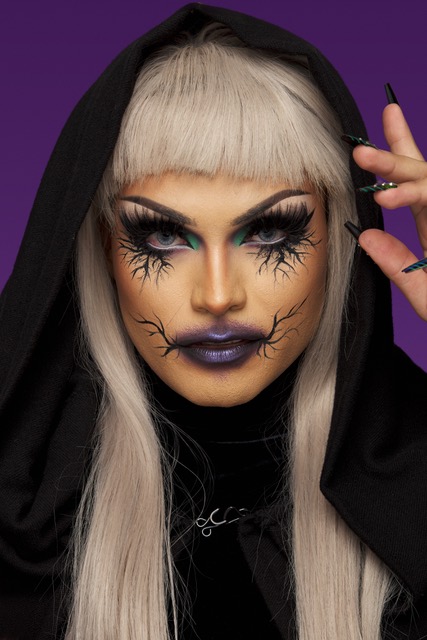 Ok, fast forward; the party look was a success, and it is time to hit the hay! Any suggestions on techniques or products to utilize for removing the amazing makeup handiwork?
When it is time to call it night, make sure you are gently removing all of your makeup with a cleanser and/or micellar water. Wash eyes, lips and face until makeup is completely removed. Continue with the remainder of your skincare regimen, and your skin will be left refreshed and ready for bed!
Happy Haunting!
---
Author: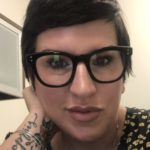 Randi Steele
Randi Steele is a freelance writer with a Bachelor's degree in Fashion Merchandising from Oregon State University and a Master's degree from University of Southern California in Communication Management. When she isn't writing for Beautytap, she is developing content for her curated website, blog and accompanying podcast, The Style Adjacent, launching in September 2021. Randi also loves the aesthetic nature of writing, and her modern calligraphy can be found on Instagram at @freshruth. She loves vintage pocketbooks, Nipsey Hussle, a classic red matte lip, college football, and getting tattooed; not necessarily in that order.
---
Comments