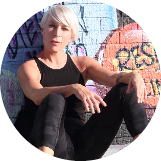 Amanda Fletcher
Oct 11, 2021
---
Got stubborn belly fat? A top doc shares how to tighten and tone your muscles with the latest non-surgical treatments.  
---
The holidays are around the corner and that means so is a deluge of decadent temptations. Kicking off with Halloween and a surplus of Snickers and Reese's then heading straight for Thanksgiving and December's festive celebrations with a non-stop flow of stuffing, chocolates and pies, 'tis the season to be gluttonous.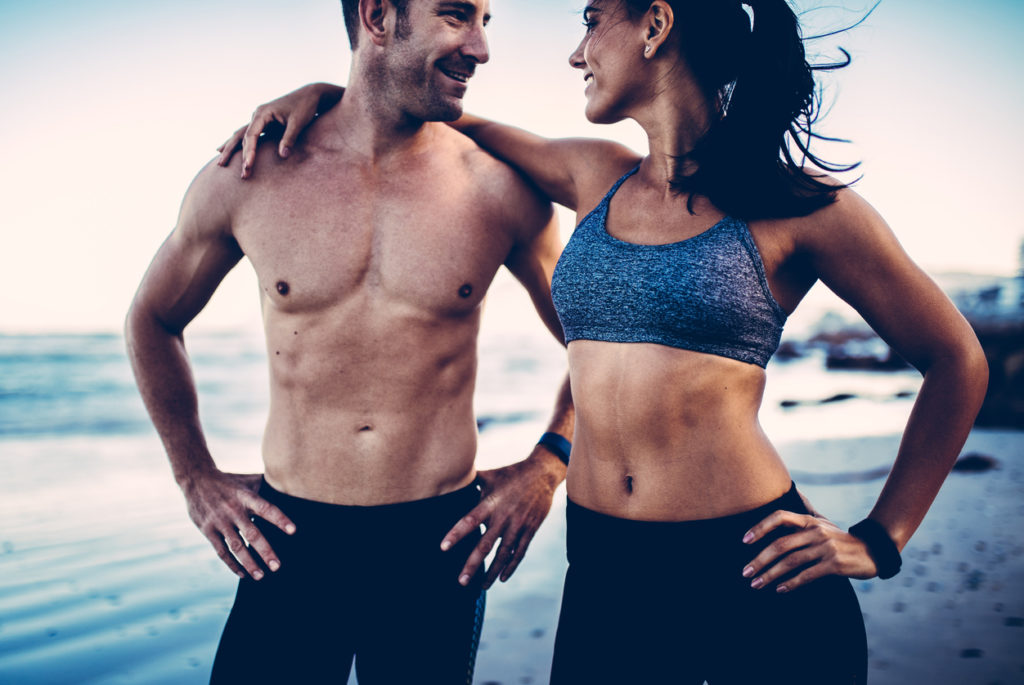 Whether you're currently battling that stubborn bulge or plotting a post-holiday body toning blitz (never too early to start those New Year's resolutions) I sat down with board-certified dermatologist Dr. Anne Marie McNeill, president of Newport Beach Dermatology & Plastic Surgery in Orange County to learn about the most innovative, non-surgical treatment options that can help us look like we're capable of crushing it, with more pronounced abs, flatter bellies and gravity defying glutes.
Friends: It. Is. On. 
According to Dr. McNeill, all of the devices mentioned here trigger muscle contractions by stimulating the fibers externally. "In any of the treatments," she says, "you will feel your muscles tightening rhythmically the entire session, like a very intense workout." As a result, "many patients report a runner's high feeling afterwards, and a feeling of well-being or empowerment." It all goes down while lying on the exam table or sitting in a chair. And other than trying to wrap your mind around an intense workout happening to you, rather than being instigated by you and the delicious wrung-out muscular exhaustion following, there is no downtime, redness or changes to the skin's overall appearance.  
EmSculpt and EmSculpt Neo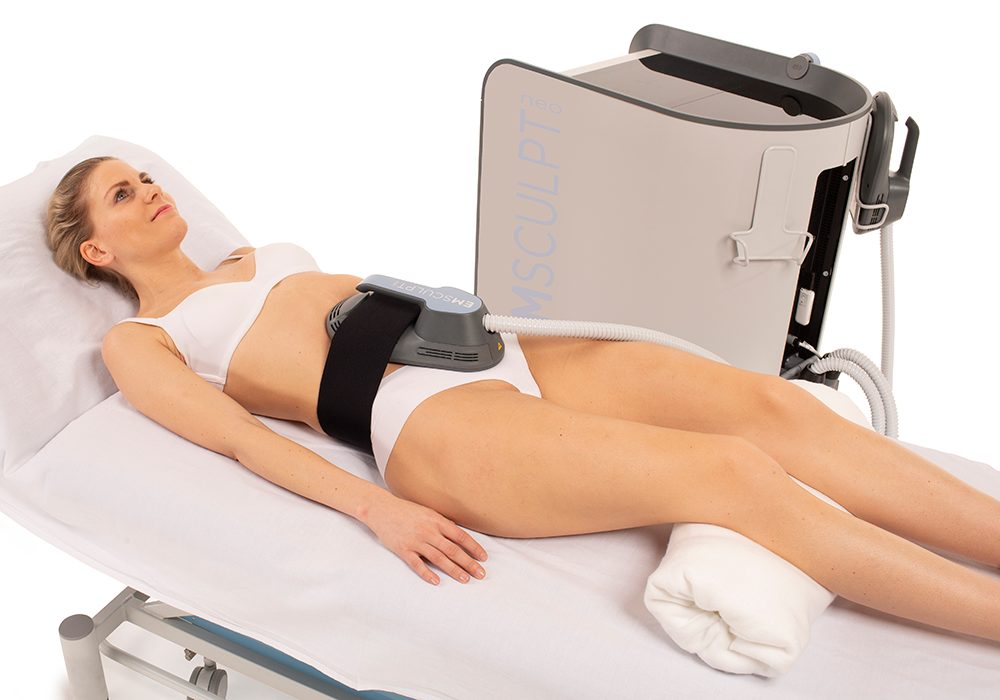 The OG of muscular stimulation devices, EmSculpt was the first of its kind, which is why you've probably heard of it. Approved by the FDA in 2018 for use on the belly, buttocks and thighs, EmSculpt can now be administered to the arms and thighs, too. So, what does it do? Well, a large or small applicator is attached to the appropriate body part, and then when the machine is turned on, "It stimulates muscles to contract via highly focused electromagnetic stimulation, or HIFEM," says Dr. McNeill. These contractions are far beyond what you're voluntarily capable of–in the realm of 20,000 crunches in 30 minutes. And as you can imagine, studies have shown that kind of effort does pay dividends. MRI results showed marked increases in muscular thickness and similar decreases in adipose tissue. According to Dr. Neill, EmSculpt is, "very effective in localized areas, but is not as customizable as some of the other, newer devices."
That said, the new EmSculpt Neo is supposedly the 2.0 version of the original. It combines both radio frequency (RF) and high intensity electromagnetic energies for increased fat reduction and greater muscle growth. The high heat produced by the radio frequency purports to irreparably damage fat cells, signaling your body to eliminate them through its regular function.
CoolTone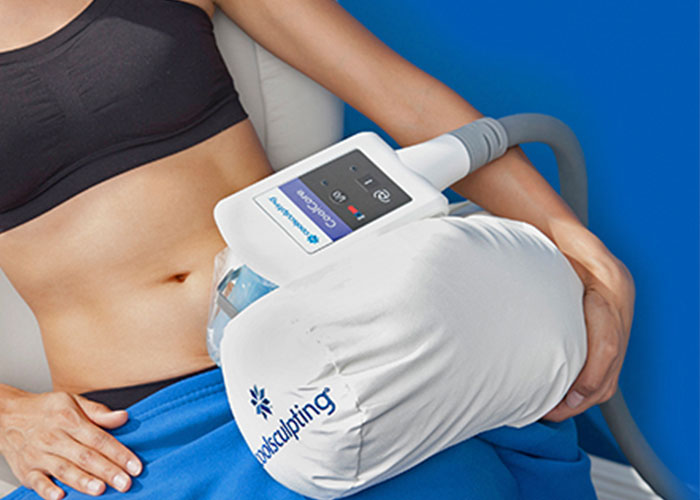 Created by the same company that gave us CoolSculpting, CoolTone stimulates muscle growth through contractions caused by muscle magnetic stimulation, or MMS, delivered through similar looking paddle-shaped applicators to the same areas of the body. According to Dr. McNeill, "CoolTone reports that the energy delivered by its device is more intense than EmSculpt." If you do a quick Google search, you'll find a lot of "Biggie versus Tupac" style articles, comparing the two technologies, trying to determine which comes out on top. While both machines purport to induce those 20,000 contractions each 30-minute session, CoolTone claims to be 50 percent more powerful in strength and therefore may require fewer sessions for optimal results, which could translate to a lower cost.
I have to admit, I am skeptical of this claim, mostly because I can't find any (free) scientific studies comparing the two, but also because I feel like most doctors combine treatments, so it makes sense to me that the EmSculpt Neo would lead you to better results with the addition of radio frequency. I say this because both of those technologies have shown demonstrated effects and I am a "throw everything at the problem" kind of person.
TruSculpt Flex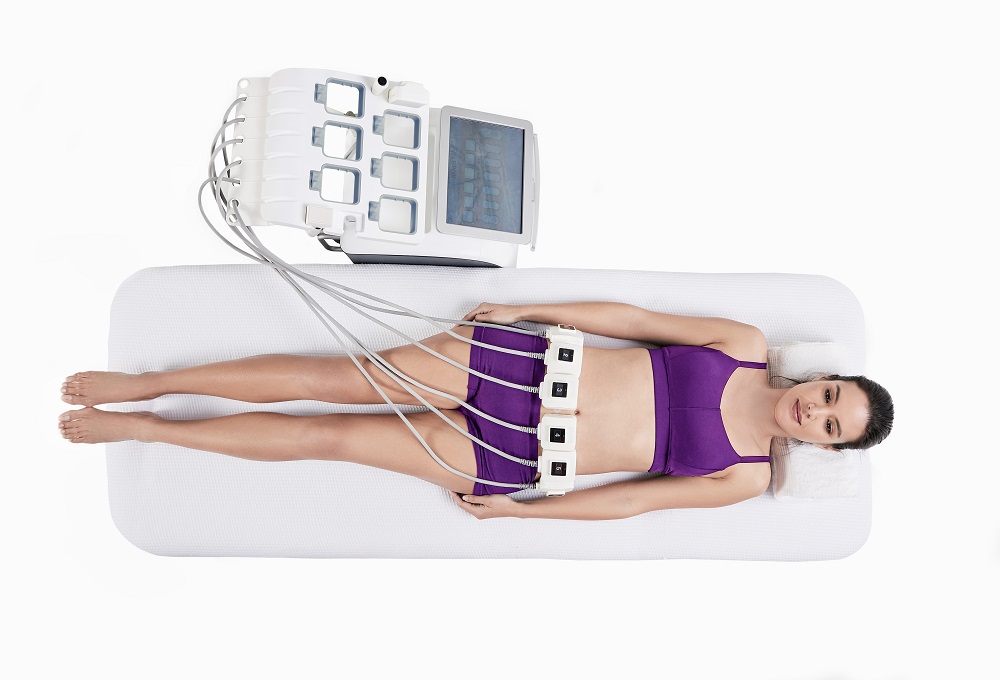 TruSculpt Flex triggers muscles to contract via Multi-Directional Stimulation (MDS). This technology claims to replicate 54,000 contractions in 45 minutes! Bigger! Faster! Stronger! Oh, my!
It is the Gold Standard as far as Dr. McNeill is concerned. "TruSculpt Flex is my favorite medical device I have owned," she says. "I love that it improves appearance and actual strength," and not just for cosmetic reasons. "I have used it for people recovering from an injury who need to strengthen the muscles without traumatizing the joints," she says. "Mostly, I use it for thinner people who want to get stronger, but are having a hard time getting started building muscle, or the "ultra-fit" who are trying to take their fitness to a new level."
Rather than the large paddles used in the previously mentioned modalities, TruSculpt Flex uses small electrodes that can be placed in a more customized way depending on the patient's body type, which allows for stimulation of the entire muscle. According to Dr. McNeill, that means more versatility and higher intensity. "There are a number of modes which can be customized to achieve a bodybuilder look with bulky muscle, or more of a toned, pilate-style look." This translates to better all over bodies, and you can treat butts, backs, abs, thighs, arms and calves with wider treatment protocols. 
Evolve Tone
Evolve is the first and only FDA-cleared all-in-one system to reduce fat and cellulite, tone muscle, and tighten skin using three technologies they call Tite, Trim, and Tone. 
Tite and Trim also incorporate radio frequency to tighten skin (surface) and dissolve fat (deeper tissue). Evolve Tone operates in a similar manner to TruSculpt Flex, but uses Electrical Muscle Stimulation or EMS, which has been used in rehabilitative contexts for years. Studies show that EMS combined with exercise is more effective than exercise alone, which is the basic premise for all of these machines. According to Dr. McNeill, it has fewer handpieces and operates at a lower intensity, so it may be less versatile, but more tolerable for patients with low tolerance for discomfort. 
Deciding Which Modality Is Right For You
Confused yet? Me too. And I'm a personal trainer, so I should know some stuff! My advice is to ask people who have had the treatments and visit independent review sites for feedback. Lastly, don't put too much faith in professional before and after photos where you're not sure what kind of lighting, makeup or additional treatments were used to give those glowing results. And if you're thinking you can just strap in for your best bod - DON'T. All of the above procedures are meant to complement and enhance the results of regular diet and exercise. 
The Cost
Depending which modality you choose, prepare for four to six sessions–including multiple treatment areas–spread out over the same number of weeks to start. Plan to spend in the neighborhood of $3,000, with quarterly maintenance treatments at an additional cost of $500 to $1,000 per treatment. 
Did I mention diet and exercise? I did. And I'm saying it again. There are no quick fixes beyond surgery, only enhancements. Get in the habit of repeating that to yourself a few times every morning.
---
Author: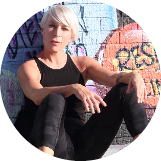 Amanda Fletcher
Amanda Fletcher is a writer, editor and coach whose personal focus is recovery and wellness. A prolific travel and freelance feature writer, her work has been published in the Los Angeles Review of Books, the Orange County Register, FAR & WIDE and many more. You can follow her story on Instagram @theamandafletcher and find her at http://amandafletcher.me
---
Comments