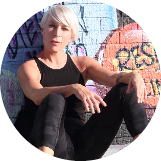 Amanda Fletcher
Oct 19, 2021
---
Festive season has arrived, FOMO is in full effect and so is stressing over getting back out there. 
---
The holidays are pretty much here, the world is opening up, and it seems like all of your friends are planning holiday parties along with trips to Europe and fancy ski resorts. Your FOMO (Fear Of Missing Out) is thrumming, yet you're still considering how to navigate an intimate, indoor dinner party while also managing your FOGO (Fear Of Going Out). How can you feel comfortable with upcoming holiday time gatherings or perhaps even indulging in a long overdue vacation? I have a few ideas and spoke with leading experts to help you manage any anxiety, while keeping that pesky FOMO in check.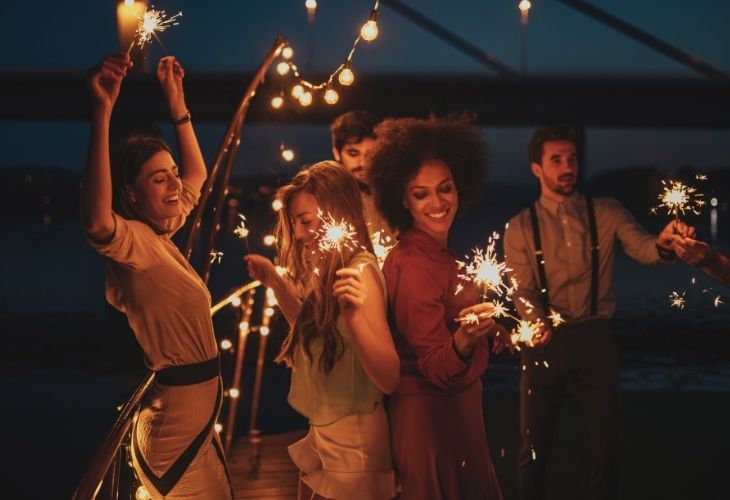 First and Foremost: Get Vaccinated
Re-entry is a lot less scary when you're sporting an invisible shield of protection –j ust ask my iPhone. According to science and the CDC, being vaccinated can keep you from getting and spreading the virus, and if you do contract it, you are less likely to get seriously ill. The best part is that vaccination spots are open all over the country, from your local pharmacy to pop-ups in your neighborhood offering perks for pokes. 
Search vaccines.gov to find out where you can get jabbed, text your ZIP code to 438829, or call 1-800-232-0233 to find locations near you in the U.S.
Schedule Grounding Activities (like meditation or breathwork)
Afraid to go out, afraid to get vaccinated, afraid to lose more time? An ongoing practice that helps you stay centered will prop you up at every point, in this journey and beyond.
According to Beth Hardin, breathwork practitioner and founder of Beth Hardin Healing, "FOMO is fear-based–you don't feel enough, you don't feel included, you don't feel supported. You're living in the past or the future and you're not living in the present at all. You're existing in a lower vibration and it's like being on a hamster wheel of fear."
Breathwork is an active meditation that we've talked about here before, with many slight variances. (I took my teacher training with David Elliott and the type we practice is a three-part circular breath through an open mouth, pulling air into your belly, then filling your lungs, followed by an exhale).
"Practicing breathwork grounds our mind and body in the present moment," says Hardin. Being present is important because we aren't regretting our past or worried about our future, which leads to overall feelings of well-being and decreased levels of fear, anxiety, and depression. 
Breathwork can be done online, outdoors, or alone in your room, just like any form of meditation.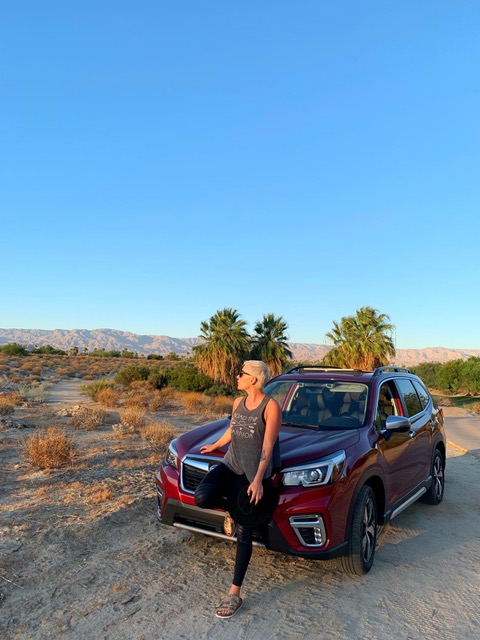 Believe In Yourself
Natashia Deon is a best-selling novelist, lawyer and now trainee therapist at Sync Counseling Center. According to her, now is not the time to tell folks that things will get better. "When someone is facing reentry anxiety," she says, that person, "doesn't need cheery optimism which can invalidate real emotions, concerns and fears." Instead, her goal is to help clients build healthy patterns to navigate this strange new world, despite those feelings.
Her first tip for navigating your fear is to believe in your own resilience. Real talk from Natashia sounds something like this:
"You've made it this far and have survived some real bullshit, so you have the right stuff to find your way through this next stage of the world and not just survive but thrive." 
I don't know about you but finding a therapist that swears as much as I do is on my bucket list. If you want to feel like a real bad ass, might I suggest repeating the above phrase to yourself in the mirror every morning.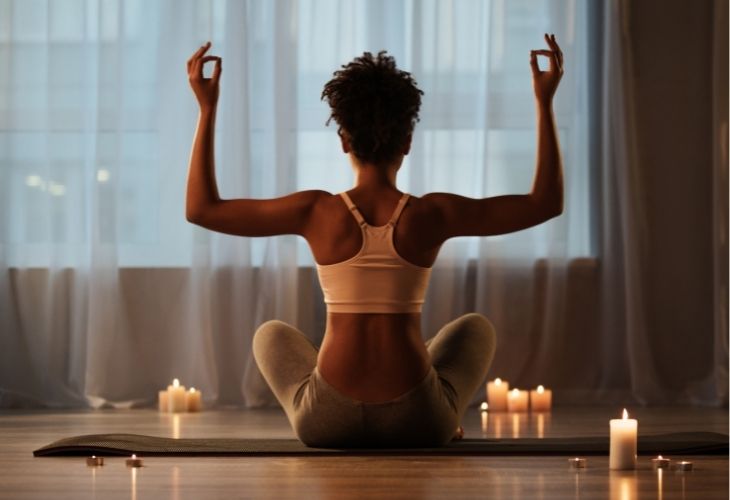 Baby Steps
"Go to a public place you were really familiar with before the pandemic but may not have gone every day even back then—a market, a bookstore, a certain park, etc.," says Deon. "Walk around it with your mask on for the shortest possible time you're comfortable with—is that 5 minutes? 10? You don't have to buy anything, just window shop or sightsee." 
Once you've done that, get back in your car and go home to your place of safety. Then ask yourself: How was it? Will you try that again or another familiar place in a day or two? Maybe longer next time? And if not, that's okay, too. Maybe just re-up your grounding activity for the time being.
Move
And I don't mean buying one of those Cheap Old Houses somewhere. I mean through movement. Do something physical with friends, rather than sitting around. You can be together apart, keep your mask on and your distance social while getting the boost of nature and physical activity. Hike, bike, kayak, SUP! Or even just go for a walk around your neighborhood. 
If you're not sure what's going on, jump online or ask your neighbors for suggestions. Here in Long Beach, we have offerings like daily yoga on the bluff and boot camp on the sand.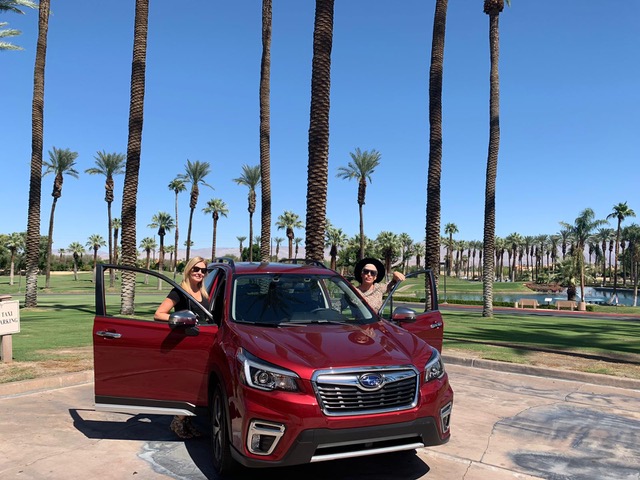 Gas Up and Go
Afraid to get on a plane? Get in the car instead.
I finally flew this month, and it was a lot for me. I was on a completely sold-out plane in both directions. Not to mention the airport shuttle, where I was packed shoulder to shoulder with strangers, all of us rocking out to the driver's reggae, trying not to freak out. If this sounds like your worst nightmare, but you are climbing the walls to get away, jump in the car and go. Do a short daytrip - we took part in a falconry experience  with Adam Baz - or go camping. 
There is nothing like cranking your stereo and driving with the windows down, your feet coated in sand from a day's adventure. Make it even more special by packing a picnic basket from your local specialty shop. Mine is the cheese shop Oh La Vache on 4th in Long Beach - I order online then walk over to pick up their portable version of a charcuterie platter that is fancy as all get out. Zero crowds, no fuss, and the added bonus of supporting a local small business. Bingo!
If you find that you're feeling brave after one of these day trips, maybe branch out a little further. My bestie and I rented a brand new Subaru Forester and fled to the desert for a few days. Not feeling a hotel? Find another short-term rental where you can cook and clean to your comfort level.
Keep It Cute
Mask up but make it fun! I'm talking wigs and sequins and sneakers. Oh, my!
Anything goes right now on the fashion front, so why not pair your cutoffs with a sparkly top and some electric blue eyeliner? Remember when you were a little kid, and you wore whatever made you smile? Do that. Not ready to take off your sweats? Wear them with your sequins. Even if all you're doing is walking down the driveway to get the mail - no one cares. Your neighbors might even clap. No neighbors? Shine out on your socials. 
And don't be scared to let friends know you're struggling whether it's holiday time or not – give them the opportunity to help – a simple phone call to say, "I'm thinking of you" goes a long way and will likely lead to a comforting conversation.
---
Author: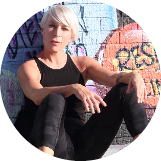 Amanda Fletcher
Amanda Fletcher is a writer, editor and coach whose personal focus is recovery and wellness. A prolific travel and freelance feature writer, her work has been published in the Los Angeles Review of Books, the Orange County Register, FAR & WIDE and many more. You can follow her story on Instagram @theamandafletcher and find her at http://amandafletcher.me
---
Comments