Is It Safe To Use Expired Sheet Masks?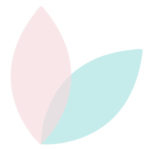 Beautytap Team
Oct 15, 2021
---
The answer may surprise you.
---
Have you ever experienced one of those gasp-worthy beauty moments when you pull out that luxury skincare product for some much-needed self-care at home or embark on a long overdue beauty cleaning and notice that your treasured goods are now expired?  Well, is it really that bad to indulge in skincare if it's past the suggested expiration date?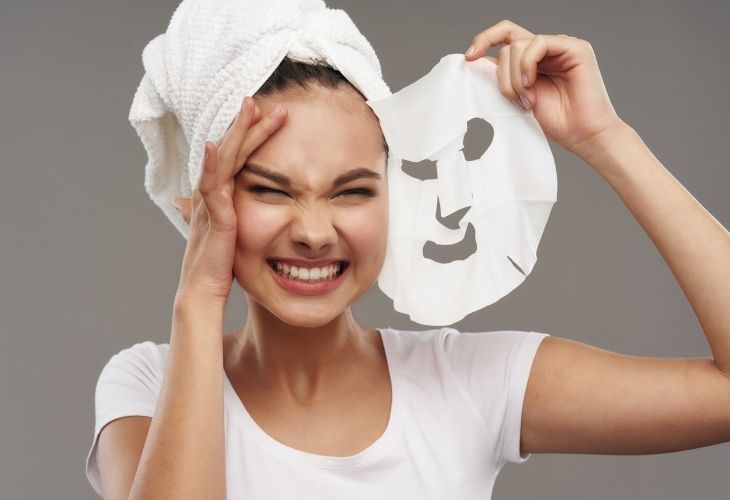 We're playing around with expired sheet masks for this go-round given, just like Hostess Ding Dongs or Twinkies, these individually wrapped miracle workers appear to be the Benjamin Button of skincare. In other words, they seem to have awe-inspiring longevity! 
World-renown skin experts – dermatologist Dr. Ava Shamban and esthetician Gina Marí. weigh in. 
Proper Storage 
Of course, sheet masks are packaged in nifty, one-use packages that help preserve their efficacy and aid in keeping unsavory bacteria from creeping in. It's important to be mindful of where we're keeping them, though. "Products typically last longer than their actual expiration dates," says Gina Marí. "Especially if they're stored in a dark, cool space." Steamy bathrooms can be a breeding ground for icky stuff that can wreak havoc on our beloved beauty products. If you're keeping them in the bathroom, tuck unopened sheet masks away in a dark drawer or consider less humid areas of the house including your bedroom drawers, or even better – the crisp, temperature-controlled refrigerator. 
Sniff Away
Scent is a dead giveaway for any potentially rancid beauty products.  Even products that are still within their expiration dates can go bad, so it's imperative to always give them a good sniff. Same goes for an expired sheet mask; this is a no brainer. When you peel open the pouch are you getting an unsavory whiff of nasty-ness or does it just smell even slightly off? If so, there's your answer - it's time to toss it.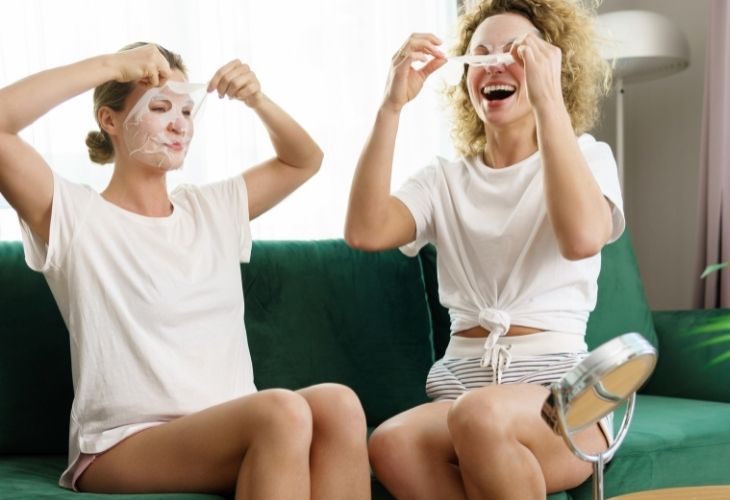 Touchy Feely
If you've passed the sniff test, now it's time to touch and feel. "A sheet mask that appears dried out should be thrown away," says Dr. Ava Shamban. Yup, there's nothing appealing about a shriveled sheet mask. And how does that alluring essence feel? Rub a little between your fingers and dab some on your wrists.  Does it feel silky and soft to the touch?  Let it sit for a minute to make sure there isn't any redness or reaction. This is a good reminder for any skincare and cosmetics – always practice the patch test. 
Bottom Line
According to the trusted experts, yes, it's safe to use expired sheet masks – that is, if they pass the sniff and touch tests. Same goes for your other beauty products. We generally prefer to stay within one year of expiration, though.
Hey, why not take this time to carve out a designated beauty space in your frig right about now!?
And if you're ever uncertain about a product or have any beauty-related questions, please feel free to reach out to one of Beautytap's trusted Beauty Advisors – estheticians, makeup artists, hair stylists, and beauty professionals who are passionate about helping you look and feel your best. 
---
Author: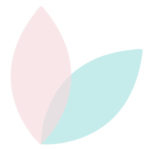 Beautytap Team
Beautytap is the leading platform for detailed, authentic product reviews shared by a highly diverse community of beauty experts, including accredited and licensed professionals. We partner with coveted beauty brands to generate trusted user generated content and support our resident expert community with numerous career-building opportunities including complimentary master classes lead by beauty industry luminaries, enriching editorials and networking forums.
---
Comments