The #1 Thing Beauty Professionals Wish You Would Do At Your Next Visit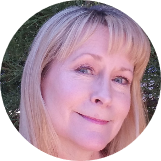 Tracy Teel
Oct 20, 2021
---
Now's the time to spill the beans, otherwise you risk getting burned – literally and figuratively. 
---
Have you ever tried online dating? For the sake of a good story, I'm willing to reveal that my husband and I met on eHarmony. Sixteen years later, we're still a perfect fit because we both agreed that communication was an absolute must when filling out our profiles.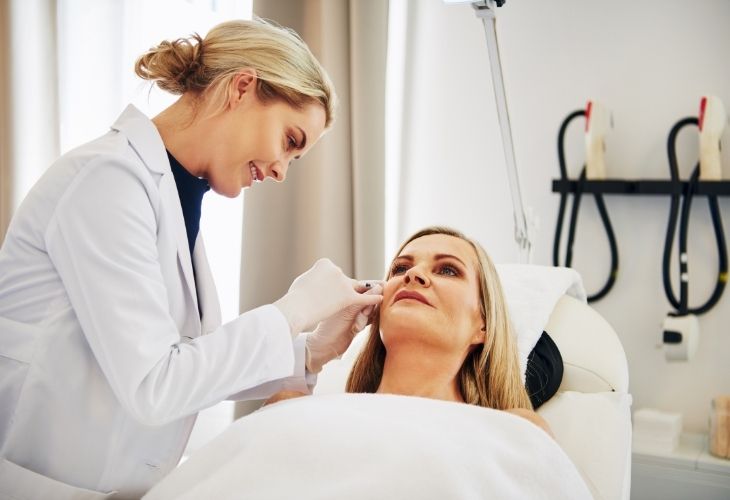 Now, think about all the relationships in your life. Each one works because you and the other person have something in common. Can you imagine getting your hair done and not chatting with your stylist? What about visiting your doctors? Would you keep seeking their treatment advice if they ignored your needs? Given salon and doctor visits require both time and money, making the most of these appointments is essential, and that requires honesty. Whether you're looking for a complete makeover or just a little touch up, the doctors and beauty professionals you entrust become intimate members of your social circle … so here are some things they want you to know.
Choosing a Surgeon is Akin to Choosing a Partner
Relationships are carefully cultivated, and when choosing a surgeon, compatibility is a concern. For world-renowned cosmetic surgeon Dr. Ben Talei, one important facet is to "meet with the surgeon to see how well you get along. The stresses of surgery are similar to the stress of marriage. You must form an alliance with someone you can trust and work closely with throughout the process. If you don't get along before the surgery and a minor obstacle presents itself during recovery, things will go downhill very quickly."
Tell the Truth About Upcoming Celebrations
Recovery times vary from patient to patient, and even if you think you're a fast healer, it's best not to underestimate recovery time when there's a big event on the horizon. Dr. Talei treats celebrities and royalty for a variety of high profile events, including weddings and award ceremonies. "For injectables, [he recommends] "doing them six weeks prior in case any complications need to be treated. They're super rare, but things can happen."
Surgical procedures always require extensive lead time, so don't plan to undergo any cosmetic surgery unless you have "a minimum of three months" to recover. You may look completely healed, but Dr. Talei says, "photography and videography can pick up minor amounts of swelling in the face in the first three months while lymphatic drainage pathways are regaining their strength."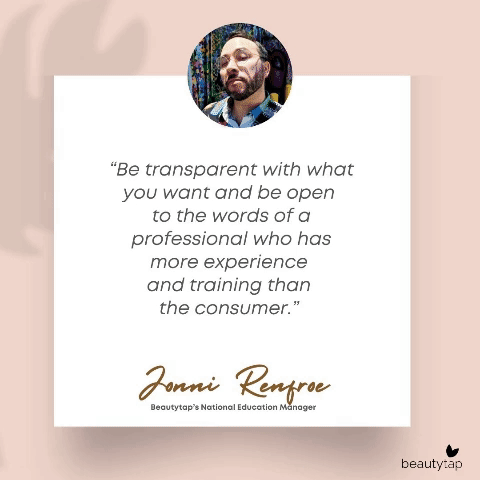 Share Your Wants, Habits, and History
Whenever you visit a new doctor, you're asked to disclose your medical history, including things that you think are irrelevant at the moment. In truth, every piece of information you share helps them determine what to and what not to do when treating you. Specialists are trained to recognize drug interactions and underlying conditions, and beauty professionals have specialized knowledge that enables them to treat you while keeping you safe simultaneously. That's why so many beauty experts emphasize the extreme importance of being truthful and open-minded when communicating with them. This is not the time to hold back. More is more when it comes to these visits. 
Here, leading beauty professionals share their additional tips for making the most of your next visit…
"Be transparent with what you want and be open to the words of a professional who has more experience and training than the consumer." 
— Jonni Renfroe, Beautytap's National Education Manager
"Clients should also be prepared to listen with an open mind. While we see and hear so many things, we generally want what's best for our clients. No one intentionally wants to give a client a chemical burn! However, if something sounds odd, don't be afraid to ask questions or seek out a second or third opinion."
— Esthetician and Beauty Expert Jessica Sobolewski
"Be honest. Hair history? What's important? What is a realistic budget for time and money? We, as service providers, want to please you. We want to earn your loyalty. We need all the information we can get in order to do that."
—Carly D. Sullivan, Hair Specialist, Cosmetologist, and Beauty Educator
"Please be transparent when your skin therapist is consulting with you. We can't help you if we only have a part of the picture. You can endanger yourself by not divulging certain medications and conditions. Using Accutane, Retinol, being pregnant, having epilepsy or even a cold sore can contraindicate (prohibit) a service." 
—Reprinted from 'Things Your Service Provider Wants You to Stop Doing'  with permission from author Stephanie Kinard, Esthetician and Esthetics Instructor
Stay tuned for another helpful Q&A with today's top beauty experts. In the meantime, share your tips for communicating effectively from the other side of the chair.
---
Author: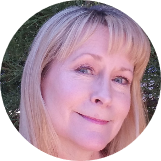 Tracy Teel
Tracy Ann Teel is a full-time freelance writer and the owner of Finesse Writing and Editing LLC. She's a tutorial writer for San Francisco Globe's beauty platform, FierceLeague.com, covering everything from skin and hair care to makeup and nail art. She writes for skincare companies, dermatologists, and cosmetic surgeons, and proudly taught at her MFA alma mater, the University of California Irvine, as a member of their adjunct faculty in English. She's been a textbook reviewer for Prentice Hall, been recognized three consecutive years in the Who's Who Among America's Teachers, and has written professionally for 30+ years. Her poetry chapbook Such Dust was published by Finishing Line Press, and her work has appeared in Alaska Quarterly Review, Rattle, Pearl, Kaleidoscope, and Lake Arrowhead Life.
---
Comments