Breast Cancer Awareness – World-Renowned Mastectomy Surgeons Share What All Women Should Be Doing Right Now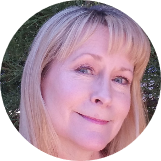 Tracy Teel
Oct 29, 2021
---
Regularly practice their potentially life-saving suggestions, no matter what your age.
---
Few situations are scarier than being on the receiving end of a cancer diagnosis. Books can't prepare you for that moment, yet nearly 300,000 women will be diagnosed with breast cancer in 2021. In a recent online webinar, Dr. Heather Richardson, MD, FACS and Dr. Lisa Cassileth, MD, FACS the Bedford Breast Center offer invaluable tips for women of all ages. Statistically speaking, "1 in 8 [women] will develop breast cancer," but that also means you may be among the other seven who do not, which is why following these surgeons' advice now could save your life later.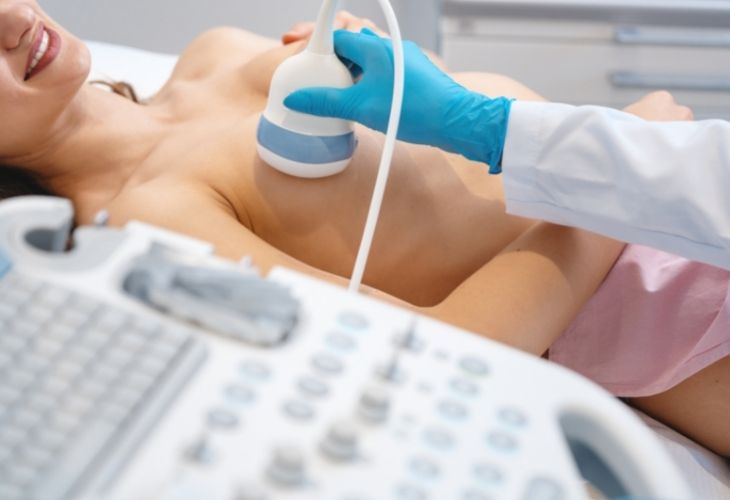 Get in Touch with Your Breasts 
When it comes to your health, you are your body's best friend, so "Know what your breast tissue normally feels like," says Richardson. It sounds so simple, but if you're not doing breast self-exams regularly, you're far less likely to notice slight or even substantial changes. Relying on a yearly visit to the gynecologist just isn't enough. You – quite literally – must take matters into your own hands, whether in the shower, while lying in bed, or whenever and wherever you feel most comfortable. Tip: According to the Bedford Breast Cancer website, "thirty to forty percent of diagnosed breast cancers are first detected by feeling a lump." 
Get Screened Yearly Once You Turn 40 
Despite varying opinions from professionals, the American Society of Breast Surgeons' Position Statement on Screening Mammography says that "Women with an average risk of breast cancer should initiate yearly screening mammography at age 40." No one enjoys a mammogram, but many new machines, including 3D (breast tomosynthesis) imaging, can detect breast changes far more accurately than in years past. According to Dr. Richardson, the 3D mammogram captures images or "slices" in the same manner as a CT machine. This allows radiologists to see smaller changes and reduces the need for repeat callbacks to reimage your breast. And many doctors, including Richardson, like to use ultrasound in addition to, or in lieu of, mammography. "There is no downside to doing an ultrasound," she says. "There's no pain and no pressure," so it makes a good screening tool and eliminates the radiation exposure associated with mammograms.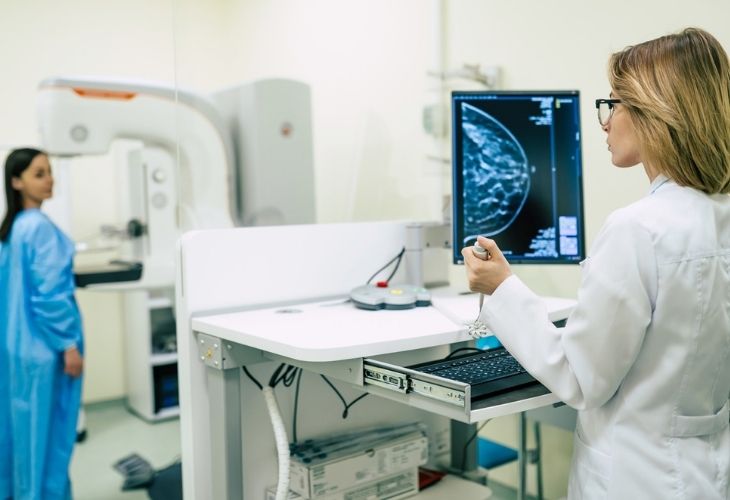 Know Your Risk Factors and Family History 
How much of your family's medical backstory do you know? I knew nearly nothing until I suddenly needed a biopsy. Turns out, both of my grandmothers had been diagnosed with breast cancer. With new knowledge in hand, I began having yearly screening mammograms and MRIs at 35. Because I learned of my risk level so late in life, I asked Dr. Richardson when high risk patients should start annual screenings and was delighted with what she shared. If you have a family member who was diagnosed with breast cancer, Dr. Richardson says to "subtract 10 years from your family member's diagnosis date and start screening then." 
Do Your Research If You're Diagnosed with Breast Cancer
One of the most encouraging aspects of this online seminar was learning how advanced surgical procedures have become in the last 10 years. Surgeons are "moving away from cookie cutter thinking," and those changes have a lot to do with patients educating themselves. Questions like, "Why can't I keep my nipple, or why do I have to look deformed" have motivated surgeons to change the game. Lack of sensation after a mammogram doesn't necessarily have to happen either. Sensations conducted through the nipple can now be preserved through a nerve grafting technique that happens simultaneously during mastectomy and reconstruction surgery. You  can learn more about the sensation-preserving mastectomy here.
If you've been diagnosed with breast cancer or want to support someone who has, check out our other article – including tips for everything from mindful movement and skincare to advice from a Stage 3 breast cancer survivor.
---
Author: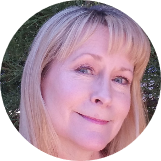 Tracy Teel
Tracy Ann Teel is a full-time freelance writer and the owner of Finesse Writing and Editing LLC. She's a tutorial writer for San Francisco Globe's beauty platform, FierceLeague.com, covering everything from skin and hair care to makeup and nail art. She writes for skincare companies, dermatologists, and cosmetic surgeons, and proudly taught at her MFA alma mater, the University of California Irvine, as a member of their adjunct faculty in English. She's been a textbook reviewer for Prentice Hall, been recognized three consecutive years in the Who's Who Among America's Teachers, and has written professionally for 30+ years. Her poetry chapbook Such Dust was published by Finishing Line Press, and her work has appeared in Alaska Quarterly Review, Rattle, Pearl, Kaleidoscope, and Lake Arrowhead Life.
---
Comments