Adored by Taylor Swift and Kendall Jenner, Alo Yoga's Skincare Line is Swoon-Worthy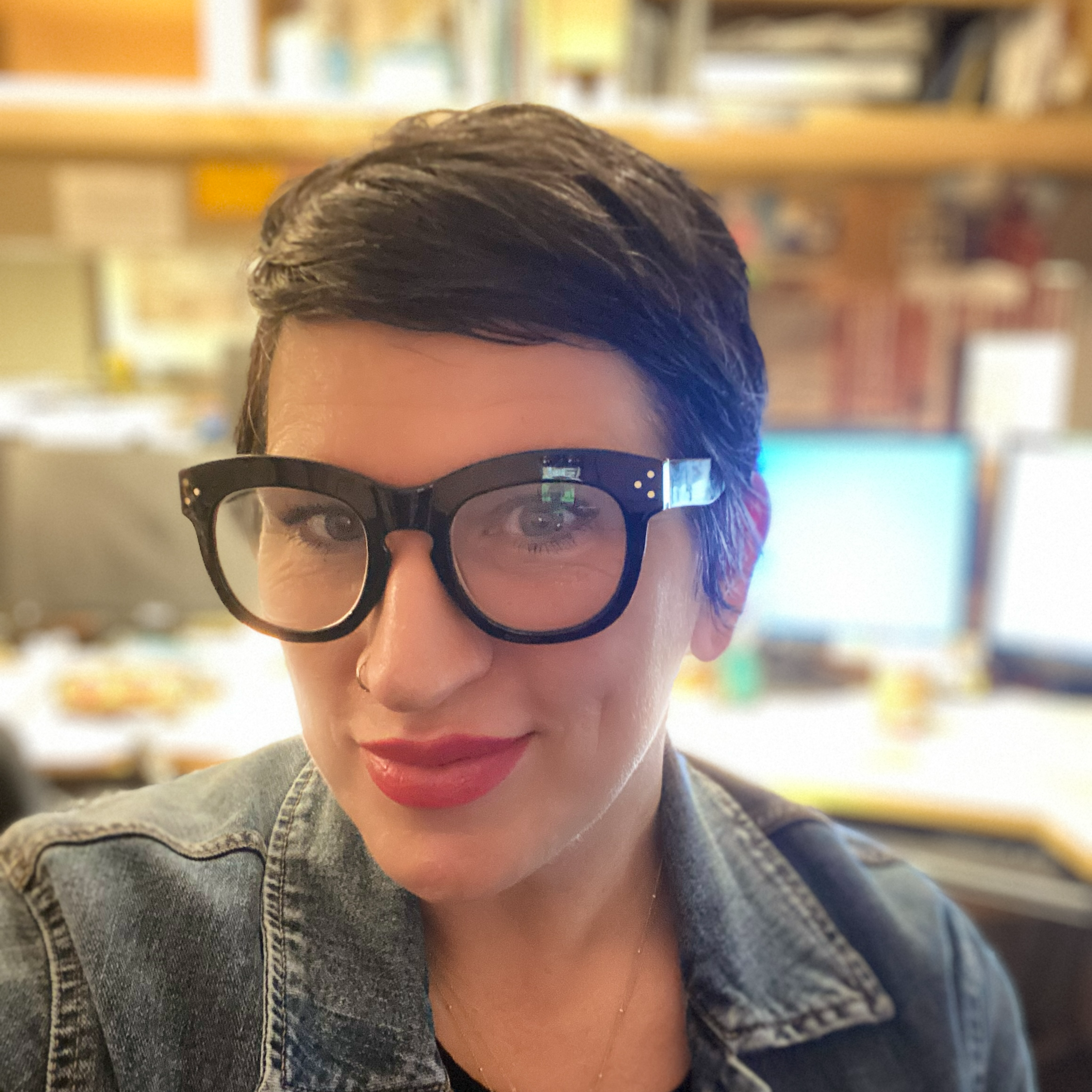 Randi Steele
Nov 22, 2021
---
Say "namaste" to gloriously soothed, radiant skin.
Alo Yoga founders, Danny Harris and Marco DeGeorge have raised the vibration of their world-renowned brand with the addition of skin and body care products that are the literal version of a mega "glow up."
---
If you ask anyone who knows me, I am always on board for new experiences. You want me to try an amazing breathwork class you heard about? Done. Feel like climbing Mt. Baldy and need a buddy? I'm tying my laces as we speak. Dying to try fried crickets as a snack? Ehhhhhh…ok, maybe I'm not up for ALL of the new experiences. But recently I decided to throw caution to the wind and accept an amazing work opportunity in Oregon. Primed for cozy nights by the fire, rain falling outside, hot toddy in my hand and homemade chili on the stove, I absolutely romanticized the process of relocating to the lush, vibrant state, as I set up a quaint little vintage house to call home.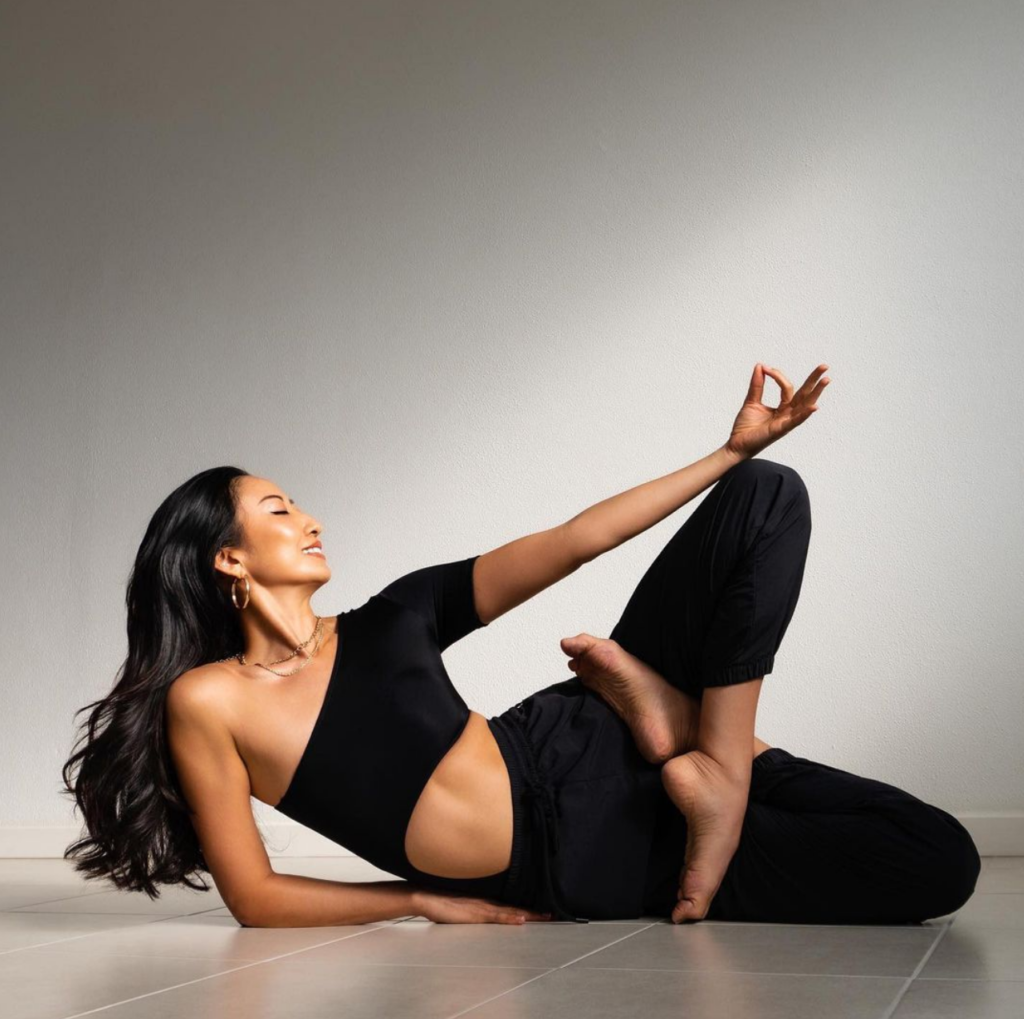 Well, my Oregon Trail fantasy was struck down with a major dose of dysentery (shout out to all my 1980's babies, you get the reference). I forgot about the packing and the 15-hour drive, sandwiched by moving boxes, my 2001 Hyundai Accent (she did a phenomenal job getting me there in one piece, thank you very much). I forgot about how painting ceilings, even though the end result is aesthetically pleasing, can be a literal pain in the neck (and upper back, shoulders - you get the idea). 
What I didn't forget about was the mind, body and spiritual practice that keeps me limber and centered (instead of jacked up, sore and cranky); my saving grace was the practice of yoga. So, the irony was not lost on me when I was asked to review products from the penultimate brand in guru gear, Alo Yoga.
The Birth of a Legend
Founded in 2007 and much loved by celebs such as Taylor Swift, Lucy Hale, the Kardashian contingent, and my personal internet fave, Christina "Tinx" Najjar, Alo is the brainchild of boyhood best friends Danny Harris and Marco DeGeorge. Combining their yoga practice passion and strong business acumen, the duo has developed a brand of comfortable activewear that transcends traditional workout gear. The line, which includes clothing for men and women, travels seamlessly from the studio to the street. From leggings and faux Sherpa trench coats, to an asymmetrical cropped short sleeve top that I continue to have vivid dreams about rocking (picture it…sipping champagne in coupe glasses, top layered under a vintage faux fur chubby, ripped jeans rolled up to the ankle, slingback kitten heels on my feet, on the arm of my current crush, Kid Cudi…go ahead and giggle, I'm going to manifest that action, then we will see who is laughing), Alo Yoga is designed to elevate not only your yoga practice, but also your personal style.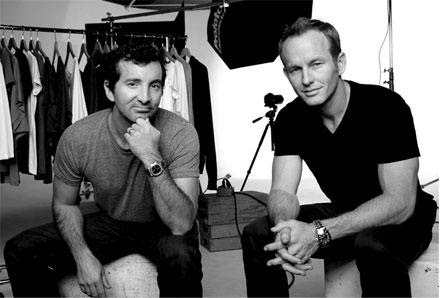 Wellness Redefined
Building off the success of their clothing line (they also own knitwear biggie Bella +Canvas), Harris and DeGeorge set out to harness the transformative power of yoga - the higher vibration, the inner glow - and create a wellness program that creates an external luminosity for their clients. Enter Alo Wellness. The duo has delivered a clean, cruelty-free regimen that worships at the altar of the Amla; also known as the Indian Gooseberry - this fruit is jam-packed with antioxidants and vitamin C, perfect for clients looking for anti-aging products that nourish with natural ingredients. The line has everything for face and body; from cleansers and body wash to lotions and serums, there is a delightful product for every inch of your elevated epidermis that successfully harnesses the healing powers of botanicals and herbal tinctures. Plus, meditate on this; Alo wellness products are made without parabens, phthalates, sulfates, aluminum or silicone, and they are created right here in the Golden State. 
So how did I like Alo's signature products in their Glo System? Nama-stay right here for the scoop on the products I had the pleasure of trying.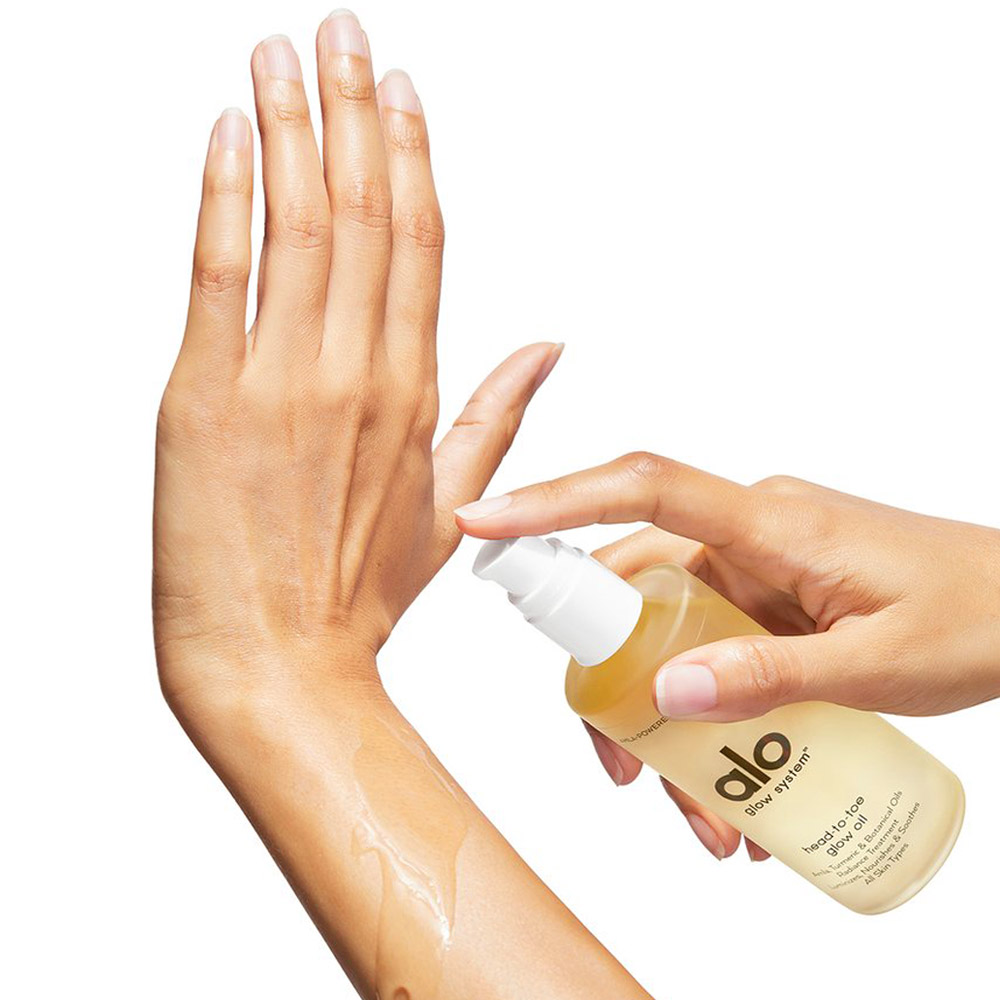 Head-To-Toe Glow Oil
Oils are a key part of my basic beauty regimen. For my face, I religiously layer them over serums and moisturizers, and regularly use sheer oils for high level body hydration. In my humble opinion, oils are the equivalent of a forehead kiss for your skin (c'mon, who doesn't love those?); giving the right amount of love and attention while providing key nourishment and care. So, when I tried Alo's light, sheer Head-to-Toe Glow Oil, I was smitten.  Infused with turmeric and the previously mentioned amla while expressing the antioxidant love through marula and avocado oils, this oil gave my face, body and even hair a glorious sheen and glow; plus, the sheerness of the product meant it absorbed like a dream. While it is the perfect weight to apply anytime, it is especially decadent after a workout and a hot shower or bath; and don't get me started on the scent. A tempered but fragrant creamy, spicy citrus; something along the lines of an understated, "bougie," organic orange creamsicle - trust me, you'll love it!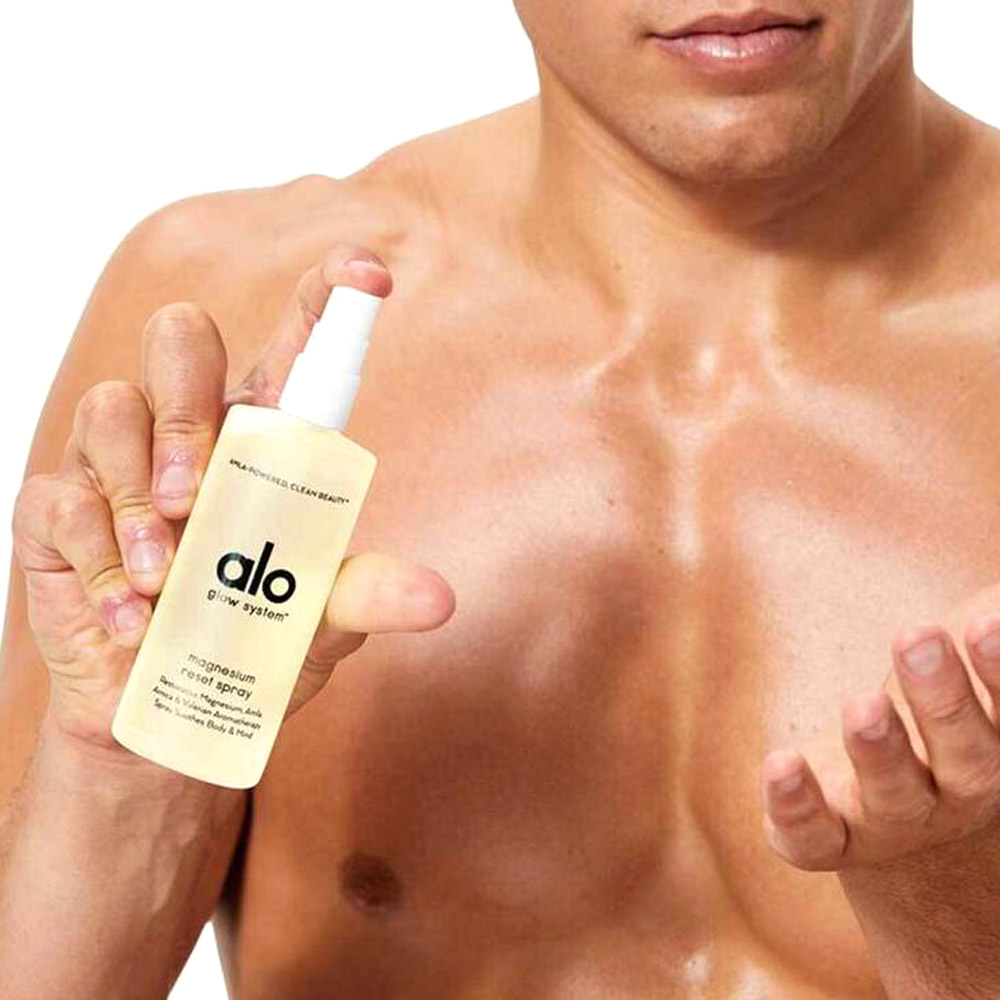 Magnesium Reset Spray
Who doesn't love a good reset? Whether it is in the form of meditation, eating clean, or exploring your creativity, a reset is good for your mind, body and soul. Alo's answer to a reboot for your skin and muscles is their Magnesium Reset Spray. Initially, I was ready to reserve this sacred solution strictly for my face; but after reading about its fatigue fading properties (and having trudged through my first 2-mile run in an embarrassingly long time earlier that day), I thought my muscles might be down for some soothing. Friends, soothed is an understatement! Pre-savasana, I sprayed this olfactory offering all over (a subtle but delicious scent of citrus and creamy rice milk, complementary to the Glow Oil), focusing on my already sore quads and hammies, rubbing it in and then grabbing my foam roller to really drive home the revitalizing results. I finished with the Glow Oil, and fell blissfully into a solid slumber. With magnesium and arnica to soothe muscles, and valerian to calm and relax both the mind and body, the Magnesium Reset Spray is the control/alt/delete we need in our lives (and medicine cabinets) right now.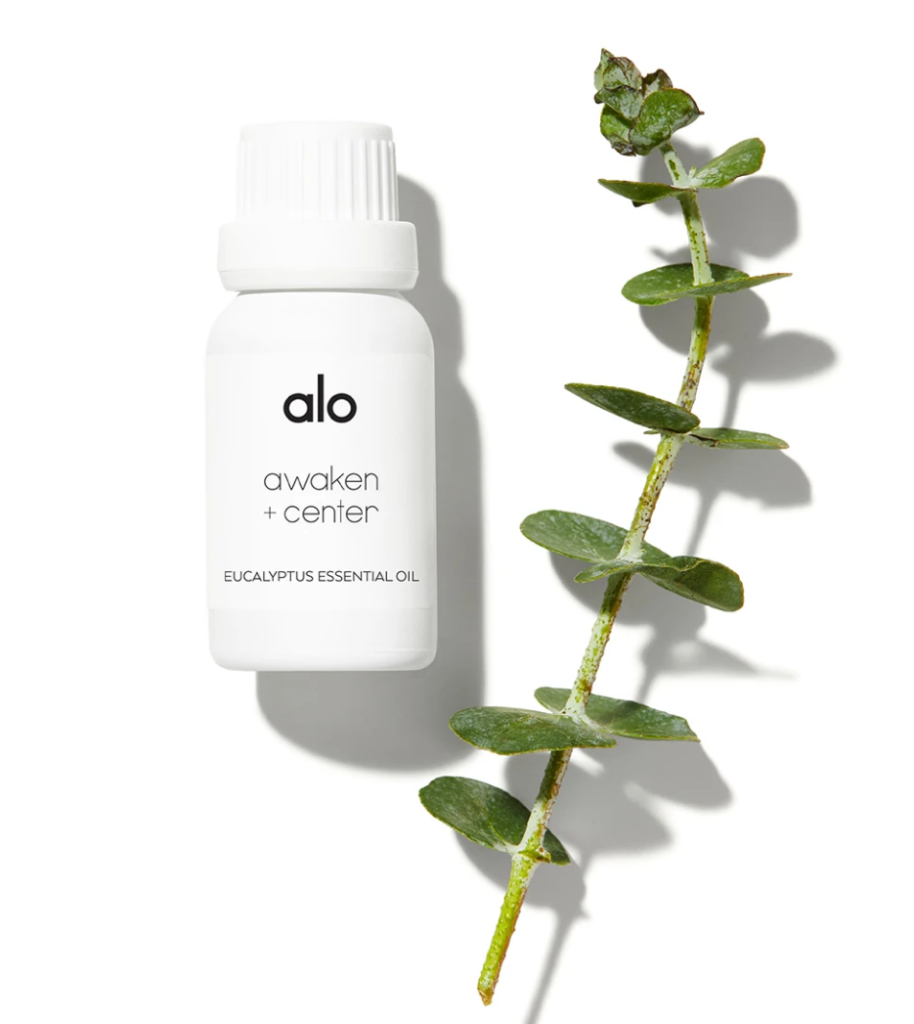 Awaken and Center Eucalyptus Essential Oil
I don't know about you guys, but my diffuser is one of the most used appliances in my home (only second to my coffee maker, no explanation needed there, I'm sure).  Diffusing oils in my home or office creates a welcoming environment for others, but I also reap the benefits as well. Different oils can stimulate focus, enhance relaxation, and lift my mood in general. One of my favorite oils is eucalyptus; not only do I diffuse it regularly to keep congestion at bay, but fresh eucalyptus branches attached to my shower head in the bathroom deliver a similar effect, turning my tub into a luxurious spa (the eucalyptus branches also create the illusion that I'm showering in nature, like an unleashed and free-spirited bohemian). So, when I opened the box to find Alo's Awaken & Center Essential Oil in eucalyptus, it was kismet! Using the highest quality grade oils (therapeutic grade straight from China which is said to be the "premier source for heritage eucalyptus oil" mind you; only the best for the Alo customer), I diffused, diluted and slathered on the luxurious and potent oil to my heart's content. Trade secret - dilute the eucalyptus in a carrier oil (almond, grapeseed, jojoba, etc.) and lovingly massage into the soles of your feet, covering them with socks; dreamland, here you come!
Founder Danny Harris said it best when he stated that Alo believes "if we can get people into yoga, we can change the vibration of the world."  To change the vibration of the world, we must start with ourselves; the Alo Glo System products I experienced will definitely flip your personal reset button, enhance your practice, and set the course for higher vibrations through clean, glowing, refreshed skin. 
Now if you'll excuse me, I'm going to take my Alo goodies and meditate on manifesting a matcha latte meetup with super cutie, Cudi…. hey, it could happen…namaste, everybody!
---
Author: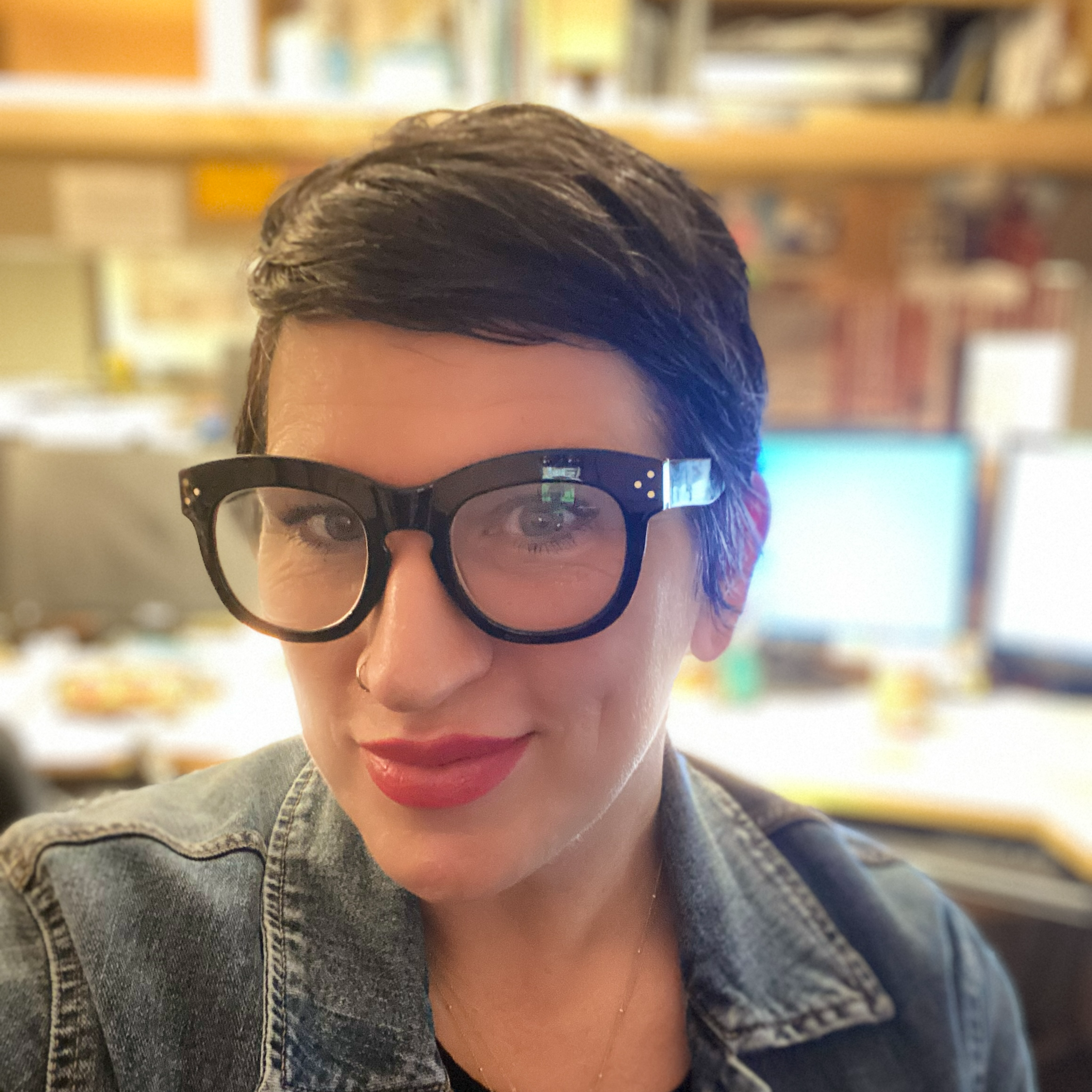 Randi Steele
Randi Steele is a freelance writer with a Bachelor's degree in Fashion Merchandising from Oregon State University and a Master's degree from University of Southern California in Communication Management and Journalism. When she isn't writing for BeautyTap, she is developing content for her curated website, blog and accompanying podcast, The Style Adjacent, launching in June 2023. Randi also loves the aesthetic nature of writing and lettering, and her modern calligraphy can be found on Instagram at @freshruth. She loves vintage pocketbooks, Nipsey Hussle, a classic red matte lip, college football, and getting tattooed; not necessarily in that order.
---
Comments