'Outer Banks' Star Elizabeth Mitchell Swears by This Face Cream that Makes her Skin Look "Like Glass" + The Beauty Product She and Angelina Jolie Favored for Their Kissing Scenes in 'Gia'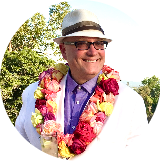 Robert Ell
Nov 16, 2021
---
Emmy-nominated actress, Elizabeth Mitchell is also a major beauty maven. Discover the anti-aging skincare and wellness products that help her feel "like the healthiest person alive."
---
Los Angeles native, Elizabeth Mitchell is captivating audiences once again as the lead protagonist on Season 2 of the Netflix original hit series, Outer Banks. This multi-hyphenate, who starred in ABC's multiple Emmy award winning drama, Lost also stars in another Netflix series, First Kill - the buzzy YA vampire series from producer Emma Roberts. As if these two high profile projects aren't enough, Mitchell produces and stars in the current film release, Witch Hunt.
Actress Elizabeth Mitchell knows a lot about beauty and is revered for her flawless skin / Image courtesy of Melis + Dainon
Beautytap gets the exclusive Beauty Rap with this talented natural blonde who appreciates self-care as much as we do. 
Beautytap: You've worked in all of the elements over the years - from snow as 'Ingrid" The Snow Queen in ABC's Once Upon A Time, to the island sun as 'Juliet Burke' in ABC's LOST, to fire and brimstone in the current film that you star in and produced, Witch Hunt. Do you have a particular regime for keeping your skin looking good in every type of weather condition?
Elizabeth Mitchell: That's a great question. I don't know that I do. I have really dry skin, so I tend to always approach it from the same place. In the summer, because there's so much sunscreen, I'll do a little more exfoliating, but I keep that very much to my Clarisonic brush. I use a very gentle cleanser with the Clarisonic to make sure to get all of that off and then sometimes I'll do a peeling mask. I wear Shiseido BB SPF 50+ Sunscreen if I have to be out in the sun. But if I'm just on set or in the studio, SPF 15 is fine. I always wear sunscreen though, and I keep it next to the hyaluronic acid - I just have it everywhere, especially if you're pale like me. And, in the winter I work on rebuilding the moisture barrier.
B: Are there specific products you love for rebuilding the moisture barrier? 
EM: I really love Sulwhasoo. I don't know when I started to love them, but that is what I go to whenever my skin freaks out from trying new things. Concentrated Ginseng Renewing Creme and Concentrated Ginseng Renewing Emulsion are the two that calm my skin down and make it look happy.  These products seem to undo any damage. It's basically like having your cozy sweater at the end of the day - that's what these two Sulwhasoo products are like for me. 
Elizabeth Mitchell stars as 'Carla Limbrey' in Outer Banks on Netflix / Image courtesy of Netflix
Beautytap: Sulwhasoo is the K-Beauty luxury, gold standard.  How did you find the line? 
EM: I found Sulwhasoo through research because I was so interested in Korean skin care and beauty rituals and all of the different steps. I also love Dr. Barbara Sturm's products - they are amazing and she has a hyaluronic acid that's incredible which comes in these little capsules. I have it in every room of my house and I also keep it in my 'set kit' so I can give them out to all of the other actors. If you just want to feel dewy or have a moment where you are feeling like you need it, you just pop it on.
B: I love that you bring your own beauty kit to the set of Outer Banks to share with the other actors. Which products are in your kit?
EM: I have what I call a 'bag of tricks' and it's just the things we all might need. Gum is in there and hyaluronic acid in case you are feeling dried out or if you've been working forever and have had too much coffee. My favorite perfume is in there too because there are just times when you need a little something. 
Elizabeth Mitchell maintains her radiant skin with the help of Sulwhasoo and Augustinus Bader skin care products / Image courtesy of Melis + Dainon
B: What is your favorite perfume?
EM: I love it so much. It's an oil from Wilmington, North Carolina and it's called Persia. 
B: Is it a compound of herbal scents?
EM: It is, and what's funny about it is that some people will instantly say "Oh my gosh, I love that so much, it smells so peaceful and happy," and some people don't smell it at all. So, it seems to appeal to the people it's supposed to appeal too. 
B: You seem so well researched about your cosmetics. Do you bring that knowledge and your own products to use on set when you are working with your makeup artists for your character's looks as well?
EM: I bring the same things every time. I bring a Chanel product called Vitalumiere foundation. I have it in all different shades because you never know if my character is supposed to be pale or if she is supposed to be filled with light. 
B: Did working as a producer on your most recent film, Witch Hunt inspire you to use natural products and botanicals to make your own magical creations? Witches are notorious for using natural botanicals to create lotions and potions. 
EM: I grow a lot of my own herbs and make my own tea with them. Sometimes I'll throw a bunch in the bath too. I'll also mix lavender and a little bit of lemongrass with some echinacea. I have a lot of figs on my property too. Figs are such a beautiful fruit. Also, The Super Elixir Daily Greens by WelleCo - oh my gosh, it's so good and makes you feel incredible. It's green and when you first smell it you might think to yourself, "I don't know." It makes you feel like you are the healthiest person alive, even if you've had three glasses of wine the night before. I love wine! 
Elizabeth Mitchell produces and stars as 'Martha' in Witch Hunt / Image courtesy of Momentum Pictures
B: Other than wine, do you have any beauty splurges or products that you indulge in?
EM: I have a couple of splurges. I tend to love what I love and then for fun, I'll buy little things from the drug store, like eyebrow products. Covergirl makes some really fun ones. My eyelashes are naturally blonde because my hair is naturally blonde, and as a result, I don't have any color anywhere. I put a little bit of dye on my eyebrows, and I use an eyelash curler and mascara, otherwise I just disappear. I definitely go through lots of days with nothing on, but I grew up with a mom who always "had her face on," so it's in my nature to do a little something – some lip balm or CC or BB cream as my sunscreen. It helps me greet the day.
B: Do you ever splurge on items that aren't expensive?
EM:  I try to use different mascaras and I switch them out every week and a half - Maybelline is always a good one. I can't think of a line that I haven't tried something from. One of the drugstore beauty products that I love is Neutrogena hand creme. It's the best thing going. I also live with the Kevyn Aucoin book. I find his products to be something that I always seek out. It's not a bargain buy but it is a brand that I love. His passing was such a loss.
B: Your name, Elizabeth Mitchell sounds like a great beauty line! Have you ever thought about doing one? 
EM: (Laughs). I really haven't but at the same time, I'm always the person people will ask, "What should I do about this?" and I'm happy to discuss it only because I had such terrible skin, so I researched skincare like crazy. I had acne and I'd find products that would work for that but would be good for anti-aging too. 
Actress and producer, Elizabeth Mitchell is a fan of CoverGirl eyebrow products. Image courtesy of Melis + Dainon
B: What about when you were growing up?
EM: As I recall, I was very interested in beauty because my skin was bad, and I wore that horrible pancake makeup where it looked perfect in the mirror but then, of course, in real life it was so caked on. It was in the 80's, so I also had a little bit of that pink frosted lip color too. My hair had no control, and I always did a very heavy eye. Whatever that look was, oh my gosh, I just thought I was so cool. 
B: Did your sisters look up to you anyway?
EM: I think so. It was the 80's so forgive me, and this might be too much information, but I had a great deal of the matching underwear. It was also the Madonna era, and I think they borrowed that from me more often than not. I'd find them trapsing around in all of my lace.
B: I've read mentions before about your grandmother, that you looked up to her and how fabulous she was. Did she pass down any beauty secrets to you?
EM: She was just one of those beautiful people. She only wore red lipstick. She felt that your face was naked without it and once you put it on that's all you needed. 
B: You seem to do a natural, subtle look though. 
EM: I don't mind a strong lip. For my character 'Margot' in First Kill we did a strong lip. I don't really keep it up except for photo shoots. I find I try to stick with makeup that wears well, that allows me to be messy in my life so I can talk to people and kiss them on the cheek and be very involved while still keeping everything on the up and up.
B: Speaking of kissing, you had a very pivotal on-screen kiss with Angelina Jolie for the film, Gia, based on the 70's model, Gia Carangi. Was there lots of discussions about what you would be wearing on your lips for that scene?
EM: We talked more about her (Angelina's) lips which of course, you know...we should. No matter what she had on her face, whichever color it was, it became the 'star.'
Elizabeth Mitchell as 'Carla Limbrey' in Outer Banks / Image courtesy of Netflix/Jackson Lee Davis 
B: How did you choose your lipstick colors for your characters? 
EM: Angelina chose them based on the names of the lipsticks and that was the fun. Although we did full makeup for the nude scenes, the idea was that my character 'Linda' would be more of the watcher; she was more of the blank canvas, the one with the curiosity and the interest, and she hadn't yet found her color. We did quite a bit of lip balm (Laughs). I was trying to find a shade that Angelina and I both thought was a cool name but was also very natural. My character 'Linda' was not fully herself yet, she didn't know who she was; here she was in her life thinking it was one thing and it turned into something else. I feel 'Linda' was so much about watching other people and imagining what to do with that canvas.
B: It seems like most actors have close relationships with their makeup artists. They are like therapists, aren't they? 
EM: Oh, yes!  And it goes both ways. I know more about my makeup artists, and they know more about me than pretty much anybody. It's an extraordinary relationship On First Kill I worked with this amazing woman named Dee. She is such an artist. I don't know how she did it. She would do things to my face and when she was done it was a different face. It was extraordinary what she was able to accomplish. 
B: You've had some really interesting roles and some of them are not so nice, especially your role as the protagonist in Season 2 of the hit Netflix series, Outer Banks, and also as the vampire, 'Margot' in another Netflix series, First Kill. Do you mind characters that don't necessary look or behave so great?
EM: It's fun to discover how to look bad and also how to look good. Both are of interest to me.
Elizabeth Mitchell says The Super Elixir Daily Greens by WelleCo helps her feel "like the healthiest person alive." / Image courtesy of Melis + Dainon
B: What was one of the products you used for looking good while playing bad? 
EM: Augustinus Bader has this product called The Rich Creme and it's one of those things you can put underneath your eyes before doing heavy makeup. For my vampire character 'Margot,' we did very heavy makeup because we wanted her to look flawless. We would dot Augustinus Bader The Rich Creme under my eyes, let it sit there, then put concealer on and I wouldn't get that crepe under my eyes. There's just no crepe and no lines. There's nothing. It's perfect. It's like glass. That's my little trick and I discovered that with Dee, my last makeup artist. She and I received some product from them, tried it out and then everyone on set fell in love with it, and everybody started using the same trick - it just took off. It's for all over the face, of course, but what really worked for me was under the eyes. It was perfect for that role, and I think it would be perfect for any situation. I usually don't like to wear anything under the eyes and as we get older it's better to keep your skin fresh. Wearing less makeup is where I am now and Augustinus Bader products make it so that I can always have that flawless look.
B: Have you been able to incorporate your naturally blonde hair for any of your roles?
EM: For 'Margot' in First Kill, I wanted her to be almost platinum blonde. She's a vampire and everything about her is slightly artificial, almost like she had work done. The way we created her pore-less skin, the way that we lit her - I wanted her to be vain and loved that about her. I had the long nails and the platinum blonde hair with lots of extensions and it was this big glamorous look. I really enjoyed that. 
B: What about for your character 'Limbrey' in Outer Banks?
EM: For Outer Banks, that was all of my own hair they teased within an inch of its life. For Witch Hunt we just dyed it dark then let it be natural. My character 'Martha' was so concerned with her life and I don't think beauty was of interest to her except for how it camouflaged her and made her seem like everybody else, so she could continue to do her work. 
B: Some of the episodes address 'Limbrey's' serious illness and I understand that you had to lose weight quickly for that role. How did you manage to do that in a healthy way? 
EM:  You can lose weight and stay looking healthy. I just did it with fish and vegetables and nothing delicious. I also do nutritional supplements like Your Super and I'll do their shakes. They have this one called Forever Beautiful I really like – it has Chia seeds, Acerola, Acai, and Maca.
B: It's fascinating how beauty can play a part in each character.
EM: We use beauty for so many reasons, and as an actor it is equally interesting for me to figure out how to make my characters beautiful as it is to figure out what they want to use beauty for. Is it a weapon? Is it to bring someone in? Is it desire? Is it something that's used to push people down? Is it something that's so brittle and so hard it makes people afraid? Or is it something that is used to draw them in? Pursuits of beauty are so different for every person, I think about it in different ways for all of my characters.
Witch Hunt, produced by Elizabeth Mitchell / Image courtesy of Momentum Pictures
B: Beauty is profound, isn't it? 
EM: It's so powerful and it's an incredible thing when you choose not to employ it, when you choose to be an observer. Both are of interest to me. I tend to be more of a watcher when I'm not working because I gain more insight into people when they are not looking at me. But if I am there to be looked at, it's a completely different ball game. (Laughs).
B: You worked with one of the most beautiful actresses in film history, Ann-Margret for the film, Queen Bees and in The Santa Clause 3. Does she still maintain that old Hollywood glamour and beauty?
EM: Ann-Margret! She is so flipping beautiful!  When you go to hug her, you understand that you are with the sexiest woman alive. I saw her take men to the ground with just a smile. She is so extraordinary and so real. She is a marvel. She demands respect, but she gives more than she expects. I'm nuts about her and same with Ellen Burstyn. Those two women I could just sit and talk with them forever. Ann-Margret still has that look and she does it all herself. I saw her with no makeup and let me tell you, she is so stunning, but the look is something she's cultivated.
B: Many of the stars from that era cultivated and had to maintain that same character look both on screen and off for their entire lives. Are you glad you don't have to do that?
EM: I am glad. I like to be a chameleon and I have always loved the idea of being a character actor. I get to change according to the role. And I like that I get to go back to me, and that's the way my son sees me and how my partner sees me. 
B: Is being a mom your greatest role?
EM: Yes. The first thing I think about when I wake up is how I can be a better mom and it's the last thing I think about at the end of the day. It's most important to me. 
We can't wait to see what this mesmerizing actress, producer, mother, and beauty aficionado morphs into next. 
Watch Elizabeth Mitchell cast her spell in Outer Banks and First Kill on Netflix and in her feature film, Witch Hunt, now in theaters and VOD.
---
Author: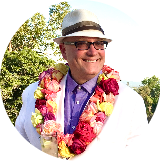 Robert Ell
Robert Ell has served as a Talent Executive and Producer in Hollywood for such world-wide media giants as E! Entertainment Television, The Style Network, TV Guide Channel, The Discovery Channel, AOL, NBC/Universal, and more. In addition, Ell has interviewed hundreds of the world's most famous celebrities including Julia Roberts, Brad Pitt, Celine Dion, Leonardo DiCaprio, Cameron Diaz, Jackie Chan, Harrison Ford, Janet Jackson, Jennifer Aniston, and more. Ell has served on the board of many charitable organizations and has produced charity fundraising events with Elton John, Elizabeth Taylor and others along with serving as a judge for The Miss Teen USA preliminaries. Robert Ell is also the owner and creator of ELLegant Creations LLC (www.ellegantcreations.com), a company that creates vintage-inspired hand glittered greeting cards and novelty gifts.
---
Comments